Best Roof Racks & Storage Containers for Traveling Long Distance
Travel stress-free with the best roof racks and storage containers for your road trip.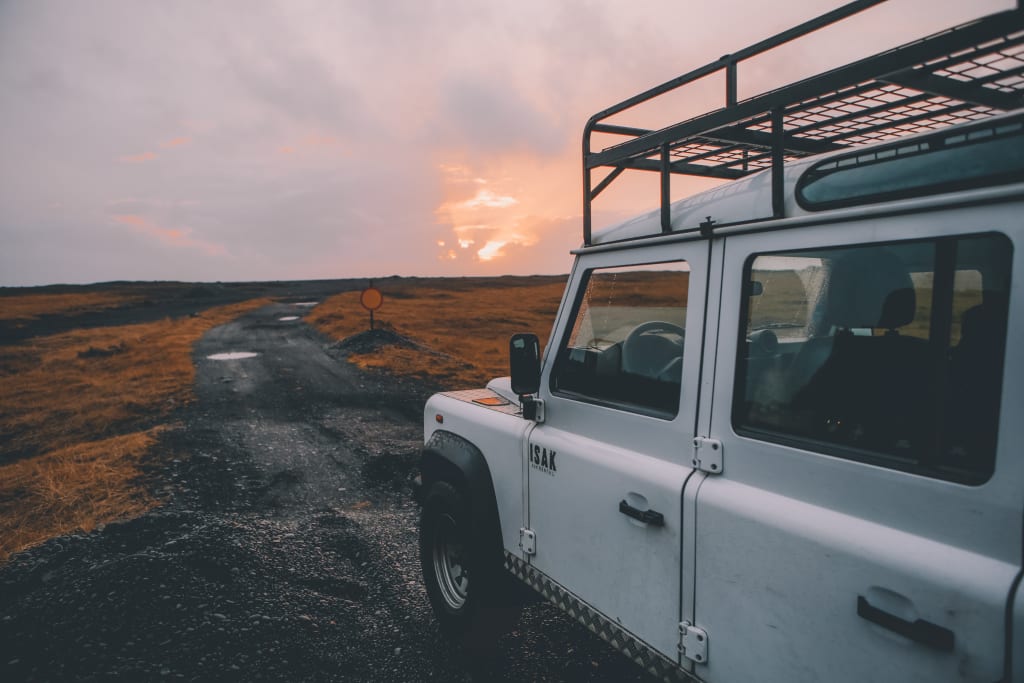 Photo by Tim Trad on Unsplash
Whether you're moving or maybe just taking a long vacation, your stuff won't all fit inside the car. But camping gear, boats, sport gear, or just extra luggage can still be packed up and taken safely with you, as long as you have the right roof racks and storage containers.
Rightline's Gear Sport 3 Car Top Carrier straps easily and securely onto your roof rack. Their coated zippers prevent moisture from creeping in and damaging your luggage, while the UV-protected casing keeps it safe from the hot sun.
One drawback of adding roof racks and storage containers to your car is that it can bring down your gas mileage in a major why. This is why Rightline uses an aerodynamic construction, to best cut through winds of all kinds and keep your car functioning efficiently.
When traveling long distances, you just can't control the weather. But you can control how safely your stuff is stored, and how prepared you are for weather of all kinds. Just as you can buy wet weather traveling gear, effective roof racks and storage containers for long-distance travel must be able to function in all climates, which is why Meharbour's Waterproof Car Roof Storage Bag is made of rubber laminated nylon for total weather-proofing, from rain to snow to dust.
Although you do need roof racks to secure the bag, it does come with compression straps for easy set-up. Once fully expanded, the bag fits 20 cubic feet of your gear and luggage, letting you travel comfortably.
For hauling minimal gear or luggage on a trip, a sleek option like the Thule Motion XT offers the best in aerodynamics and security. Though smaller than many rooftop cargo carriers, the Motion XT is quick and easy to mount, and the SlideLock system guarantees your stuff stays put.
If your car isn't already equipped for rooftop attachments, there are still lots of roof racks and storage containers you can use. While you may decide to invest in attachable cross bars in order to accommodate just about any cargo carrier, you don't even have to go that far—instead, you can consider something like the Fedmax Car Rooftop Carrier, which can be secured with or without bars. The straps, though they can be attached to a rack if you have one, can also be safely secured to the inside of the car, keeping the your 20 cubic feet of luggage firmly attached to the car.
The Fedmax Car Rooftop Carrier is also secure against theft, as it comes with a lock. Carrying your belongings on roof racks and cargo carriers can be stressful when you have to leave it in a parking lot, but with this one, you can rest easy knowing your luggage is safely locked up.
No roof rack? No problem! If your car doesn't already have cross bars, mounting a cargo box could be an issue—but Yakima's lightweight, aluminum cross bars can be easily installed on any car, getting you ready in no time to throw your stuff on top and hit the road. These bars are also aerodynamically designed to be quiet and fuel-efficient, but quick and easy to install.
They're also designed with fashion in mind - their sleek shape and finish make a cool addition to any car, so you know you're traveling in style. Tack in onto the safest family SUVs and your whole family is ready to go.
RoofBag makes a lot of options for carrying your belongings. They have options in all sizes for your individual needs, including bags that can be secured without a roof rack. They are also made with an aerodynamic design, maximizing fuel efficiency and minimizing noise. It's is 100% waterproof with sealed joints for absolute dryness.
RoofBag also offers a 2-year warranty on their roof racks and storage containers, so you can rest easy on your upcoming trip.
You don't have to deal with the hassle of attaching massive roof racks and storage containers to make long trips with your gear. If you just need to strap down some large items, like a surfboard, a soft roof rack like this one might be exactly what you need.
They attach to any car, and their heavy-duty but soft straps protect your car from scrapes and scuffs as well as keeping your gear secure. Their anti-vibration technology also protects both your gear and your car, making this an easy, safe option for your long-distance travels.
If you want a little extra rigidity to protect your gear and luggage, a hard-cased cargo box may be the way to go. Yakima's SkyBox Carbonite Cargo Box is designed for efficiency and fashion. Its sleek aerodynamic shape not only helps your gas mileage and protects your car, but also looks fantastic. The dark finish adds an extra edge of sleekness.
This cargo box can be locked and opened on either side, making it an easy and convenient option as well.
Roof racks and storage containers aren't the only useful car accessories for making a long-distance haul. A cargo basket like ROLA's V-Tex Rooftop Cargo Basket can be secured to most roof rack/crossbar setups. Although the cargo basket does create some wind resistance and noise, it is sturdy enough to carry whatever you need and is guaranteed to hold up on your long-distance trek.
Traveling with a kayak or canoe can be daunting—struggling to load and unload, and worrying about your cargo slipping around and falling off can ruin any trip. So it's important to find the right gear for long-distance transportation.
To transport your kayak or canoe, you want to make sure you're set up to protect both the boat and the car. The Yakima Showboat set makes loading and unloading a breeze, and is padded to protect your boat from scratches or scuffs.
Rooftop cargo carriers might be an ideal way to transport your gear and luggage, but you don't want to have to buy multiple bags for your varying capacity needs. With the REESE Explore Expandable Car-Top Carrier, you're set for trips of any length and distance. It's waterproof, aerodynamic, and sturdy, as well as adjustable between 12-16 cubic feet.