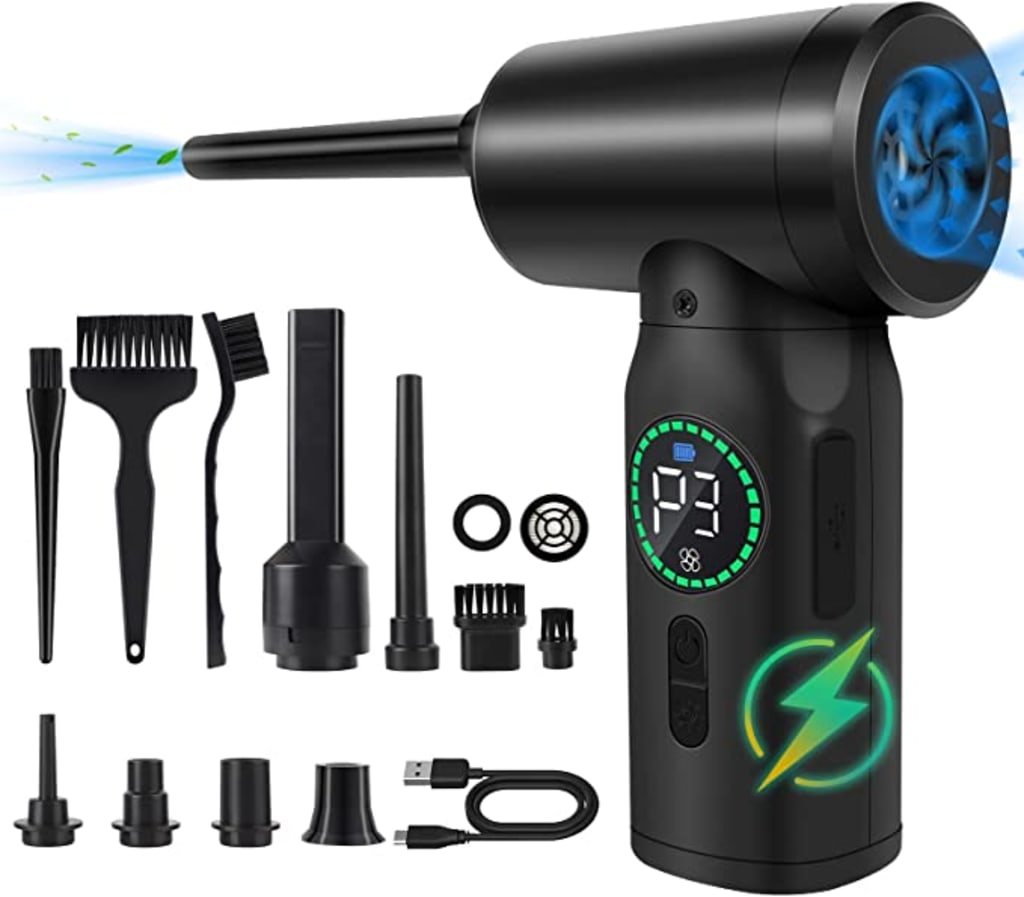 Owning a car is a significant investment, and it is important to keep it clean and well-maintained. The car vacuum cleaner and car trash can are essential tools that can help keep your car tidy and free from debris. The car vacuum cleaner can effectively remove dirt, dust, and other particles that accumulate in your car's upholstery and carpeting. The car trash can, on the other hand, provides a convenient and accessible place to dispose of trash while on the road, which helps to prevent littering and maintain the cleanliness of your car.
The car swinging ornament, while not necessarily a practical accessory, can add a personal touch to your car's interior. These ornaments come in a variety of designs and styles, ranging from cute and quirky to sleek and stylish, and can help express your personality and sense of style.
In this discussion, we will explore the benefits of these accessories in more detail, as well as provide some tips on how to choose the best options for your car. So whether you are a new car owner or a seasoned driver, read on to learn more about these essential car accessories.
1. Car Vacuum
The car vacuum cleaner is an important accessory for any car owner who wants to maintain a clean and tidy car interior. The Top Motor Compressed Air Duster is a powerful vacuum cleaner system that not only functions as an air duster but also as a vacuum cleaner. It can blow dust from any crevices and easily clean any corner with its super-strong airflow. It has a max speed of 100000RPM and a blowing force of 1.86-2.51OZ, making it a highly effective tool for removing debris and dust from your car's upholstery and carpeting.
This electric compressed air duster and vacuum cleaner is perfect for various scenarios, including cleaning off crumbs, hairs, dust from your car, PC, keyboard, sofa, air conditioner, camera lens, and even inflating a swimming pool or yoga ball. It also comes with more than 10 nozzles and brush, making cleaning any nooks or crannies possible. With its three-speed modes, you can adjust the wind power to fit your cleaning needs.
Overall, the car vacuum cleaner is an essential accessory for any car owner who wants to keep their car clean and free from debris. With the Top Motor Compressed Air Duster, you get a powerful and versatile tool that can help you maintain the cleanliness of your car and home.
2. Car Trash
The car trash can is another essential accessory that can help keep your car interior clean and organized. The car trash bag featured in the above text is designed with an adjustable strap that allows it to be attached to the front and back headrests, as well as the center console for easy access from all around. It also has a collapsible shape that adds to its functional convenience.
The adjustable strap and collapsible shape of this car trashcan make it easy to place it on the floor, car seat, or hang it on the seat back with the drawstring cord. Its durable leakproof inner lining makes it easy to clean and wash, ensuring that you don't have to worry about food spills or other stubborn stains.
Apart from its primary function as a trash can, this garbage bin can also be used as a storage bag to keep items such as cups, toys, and other accessories. Its waterproof advantage also makes it an excellent car cooler, providing maximum value for money.
This car trashcan is compatible with a variety of car types, including sedans, SUVs, and trucks, making it an effective solution for people with the need for a neat and organized car interior. With the HOTOR car trash can, you can keep your car interior clean and tidy at all times.
3. Car Swinging
Car swinging ornaments are a fun and unique way to add some personality to your car. The car swinging ornament featured in the above text is a swing duck wearing a lovely pink fedora hat, holding a juice glass, and swinging on your car. Its funny appearance can eliminate the driver's visual fatigue and increase safety by adding a cheerful element to the driving experience.
Made of high-quality gypsum plaster, this swing duck ornament is safe and odorless, not easy to fade or break, and smooth and comfortable to touch. It can be kept and applied for a long time, increasing the happy and cheerful feelings during driving.
The package includes one piece of swing duck car hanging ornament, with a height of approximately 6cm (2.4in), width of approximately 4cm (1.6in), and weight of 1.4 oz. This duck decoration is ideal for cars, trucks, vans, and can also be used to decorate your office, desk, living room, bedroom, backpack, and other places to make your life more lovely!
The product comes with a 100% satisfaction guarantee, which means that if the product is damaged during transit, you can receive free replacement or refund. If your product doesn't meet your expectations, or if there is any quality problem, the seller encourages you to contact them as soon as possible. Overall, this car swinging ornament can be a cute and fun addition to your car or any other place you'd like to decorate.
Reader insights
Be the first to share your insights about this piece.
Add your insights