10 Reasons Why You Should Consider Buying a Smart Car
Buying a smart car, like buying any car, is a big financial decision. Here are some reasons why a smart car might be the right choice for your next vehicle.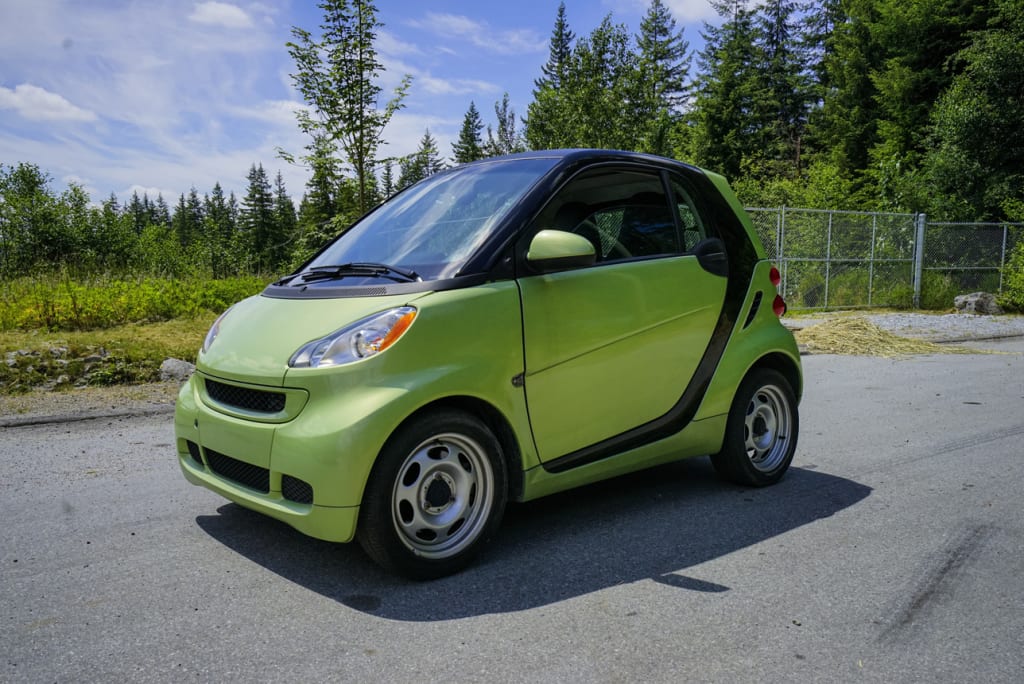 We've all seen them: tiny, toy-like microcars that pepper city streets. This breed of vehicle has been a mainstay in Europe for the greater part of the past century, but only recently have microcars seen a major growth in popularity in the United States. This is largely thanks to the success of the Smart line of vehicles, which have become so ubiquitous that "smart car" has become a catch-all term for any brand of tiny but mighty automobiles. Buying a smart car isn't for everyone, but for those who can adapt to the smaller vehicle, there is a wide variety of benefits.
Ease of Parking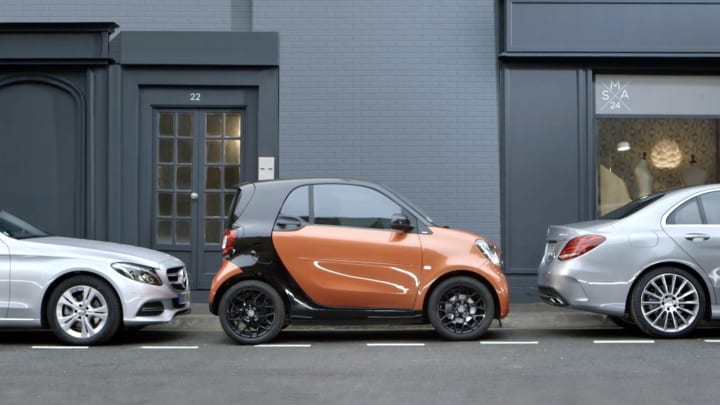 The single most distinguishing trait of the smart car is its small size. At just over eight feet in length, the smart car is almost half the size of compact cars like the Toyota Corolla (which measures just over fourteen feet). Aside from maneuverability on the road, this makes the smart car well suited to perfect parallel parking. The tiny vehicle can fit into gaps too small for "normal" sized cars—an indispensable advantage for city-dwellers. If you live in a high-density urban environment like New York City, you should consider buying a smart car to significantly reduce the headache of finding on-street parking.
Fuel Efficiency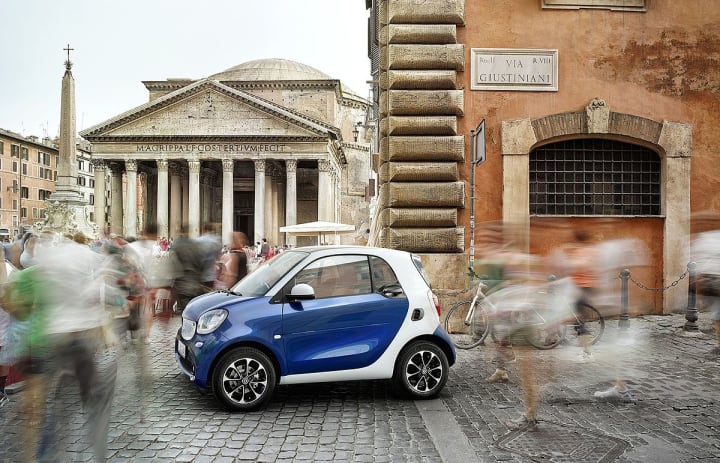 As I'll discuss later, the fully electric smart car is quickly replacing its gas-powered cousin. For those who are still stuck on fossil fuels however, buying a smart car is still a good way to reduce your carbon emissions. The small size lends itself well to great fuel economy at just under 50mpg in the city and up to 70mpg on the highway. The hybrid automatic and manual transmission on these models take a little getting used to, but it is just about as efficient as gas-powered cars get.
Storage Space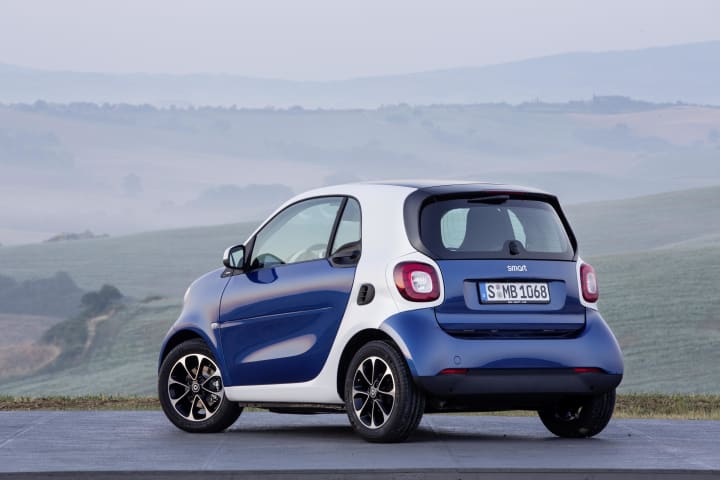 Even if you don't live in the city, where on-street parking is the name of the game, a smart car's reduced size compared to most cars is still a huge benefit in terms of storage. Many households in suburbia have enclosed garages intended to provide protection from the elements for your vehicle. These garages are often used, instead, for additional storage space while the vehicle sits on the street or in the driveway. With a smart car, you no longer have to pick either/or. The average smart car takes up so little space in your garage that there is still plenty of room for additional storage, giving you the best of both worlds.
Quality Construction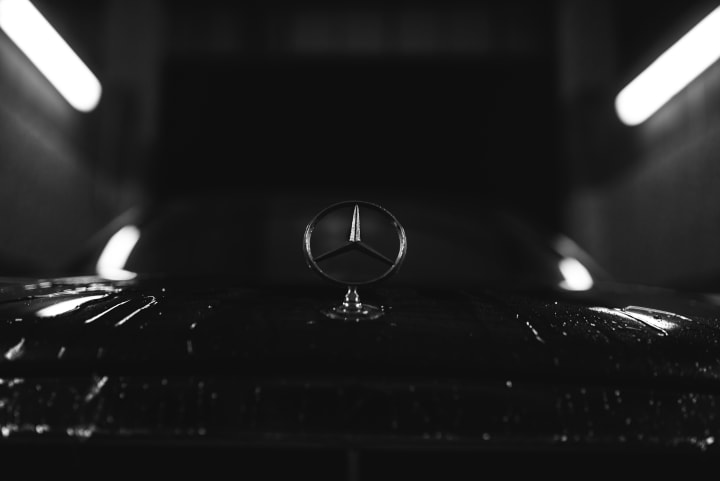 In case you weren't aware, you should know that "Smart" is actually a brand name. Even though "smart car" has come to refer to any number of small cars classified as "microcars," the origin of the term comes from the company, which is a subsidiary of Mercedes Benz. If you're buying the classic Smart Fortwo or another offering from this European company, you can be assured the vehicle will perform to the same high standards you'd expect from a maker like Mercedes Benz.
Going Fully Electric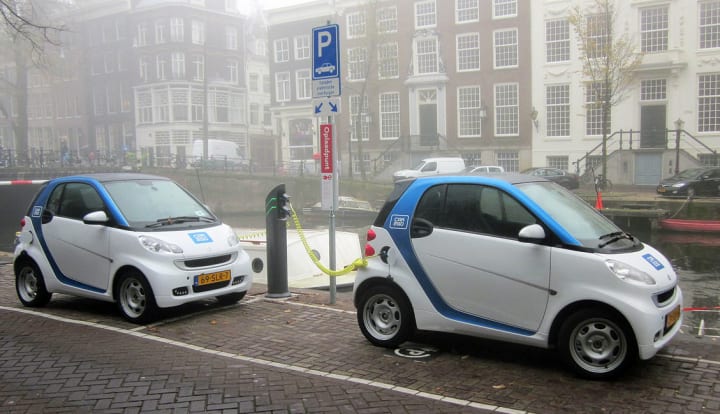 What could be better than the already impressive fuel economy of 45-50mpg? How about a car that doesn't need gas at all? A fully-electric model of the classic Smart Fortwo has been around since 2009, but the model truly hit its stride with the introduction of the 4th generation in 2017. In fact, with this model, Smart plans to phase out its gasoline models entirely in the United States and other North American markets now that the capabilities of the electric Smart car equal or exceed those of the gas-powered model. That fact alone should have you considering that these are among the best electric cars you can buy right now.
Good Value for Your Money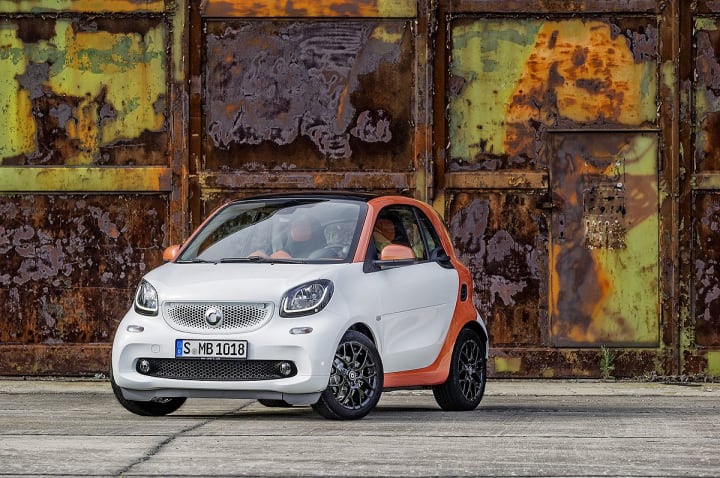 I'm not going to sit here and try to convince you that buying a smart car is the cheapest way to get on the road. You can buy an older used vehicle for as little as a few thousand dollars (or even less if you're willing to gamble reliability). A brand new Smart Fortwo will run you around $15-20 thousand, depending on what options you choose. The electric powered model is a little steeper at $25 thousand. The distinction here is knowing what you're buying. A brand new car from a subsidiary of Mercedes Benz is a different animal than a twenty-year-old Honda Civic.
More Interior Space Than You Think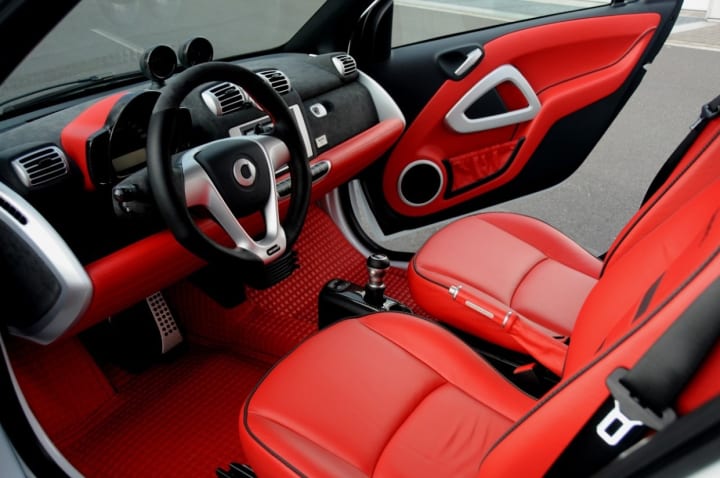 While a smart car's small size is a big draw for those hoping to maximize maneuverability, the consequent small interior storage space, however, can scare some buyers away. The fact of the matter is the interior of these cars is roomier than you may think. If you have kids or play the drums or own a construction business, then yeah, you'll probably want to look for something bigger. If you're entertaining the idea of buying a smart car, however, then you are probably already aware of those limitations. For most people, a smart car is perfectly comfortable. If you're worried, you can always explore the four-door Smart Forfour, which is slightly larger than its two-door brother.
Rough Weather Handling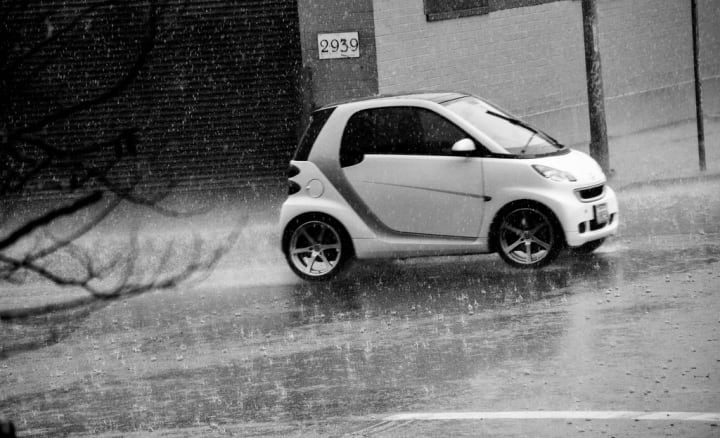 Again, this is going to be another area where you shouldn't have any ridiculous expectations. A smart car isn't going to handle offroading like a Jeep Wrangler. That doesn't mean, however, that it can't hold its own in snow or heavy rain. The smart car may look like a toy, but it is more than capable of getting you from point A to point B even when the weather is working against you and especially if you equip them with the best snow tires to get you through the winter months.
Minimal but Effective Features
One trait of most smart cars that may be a disadvantage to some is a notable lack of advanced technology compared to modern, full-size vehicles. There is no satellite radio interface, on-board GPS, or backup camera. For those who don't mind keeping their driving experience simple though, you'll find that many of these features are superfluous. The size of the vehicle offers great visibility, so a backup camera isn't really needed. Other high-tech features would only serve to clutter a car whose strength is in its simplicity.
Style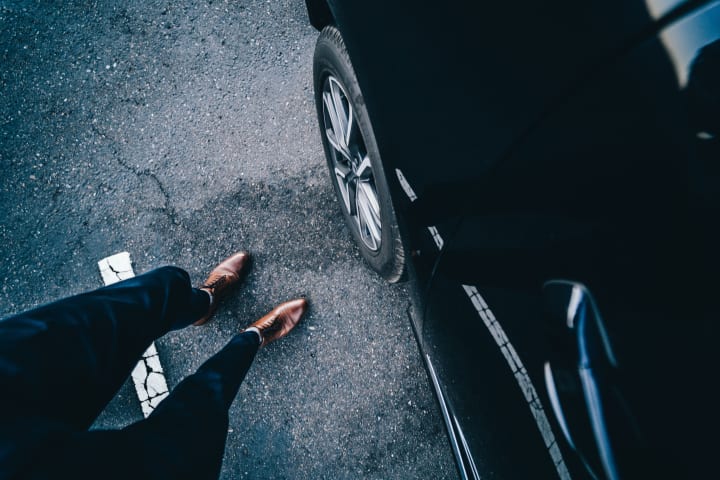 One final trait that is always an important factor in purchasing a new vehicle is the simple matter of how much you like the way the car looks and feels. Let me put it this way: If you like the idea of driving around in a Smart Fortwo or another smart car, then there certainly isn't anything stopping you. A car this small comes with its fair share of compromises, but there are certainly no major drawbacks if you know what you're getting into. In other words, if you're buying a smart car because you like the way they look—get one!
Reader insights
Be the first to share your insights about this piece.
Add your insights