10 Reasons Every Gearhead Should Visit the New York International Car Show
The New York International Car Show has come back around, creating the ultimate playground for car lovers from the five boroughs!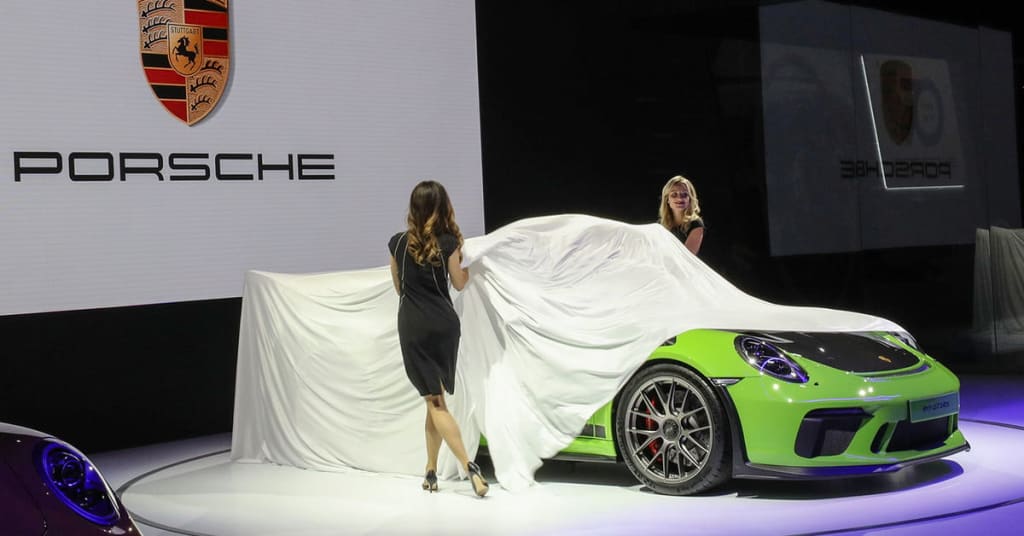 Photo Courtesy of Digital Trends
The International Car Show has hit New York this week, and car-enthusiasts and shoppers are once again elated with the outcome. With over 1,000 cars on display throughout its four floors, the Jacob Javits Convention Center has become a playground for every gearhead from Friday, April 19th until Sunday, April 28th. With the collection of fast supercars and mind-blowing technology to futuristic concepts and the highest end of luxury, it doesn't matter if you are in the market for a new ride or just a spectator, this incredible collection of cutting edge whips are, without a doubt, worth a trip to see.
To cut out some of the legwork and save your car-crazed brain from being too overwhelmed, here are 10 must-see booths from the New York International Car Show.
The Kia HabaNiro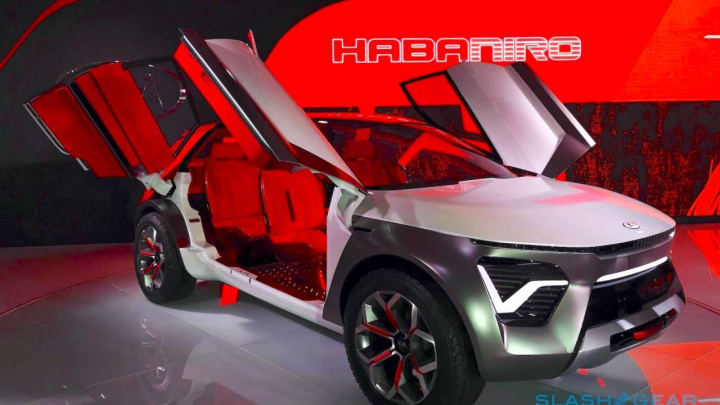 Kia had jaws dropping when they unveiled their newest concept car, the Kia HabaNiro. So what kind of car is this exactly? Well, that's still to be determined; but for now, Kia is classifying it as an "Everything Car or ECEV—A commuter, crossover, sport utility, state-of-the-art technology workroom, and adventure vehicle." Not only is the cutting edge design insane, the car is fully electric and it contains "Level Five Autonomy," which means it is a completely self-driving vehicle when activated. How will you know its been activating, you might be wondering? That is when the steering wheel and instrument panel fold away, creating more space for you to watch movies projected on the windshield while the car is driving you home. Now, throw in butterfly wing doors and 20-inch rugged tires for that occasional off-roading session, and you have the coolest, most kick-ass car at the 2019 New York Auto Show.
The Coolest Displays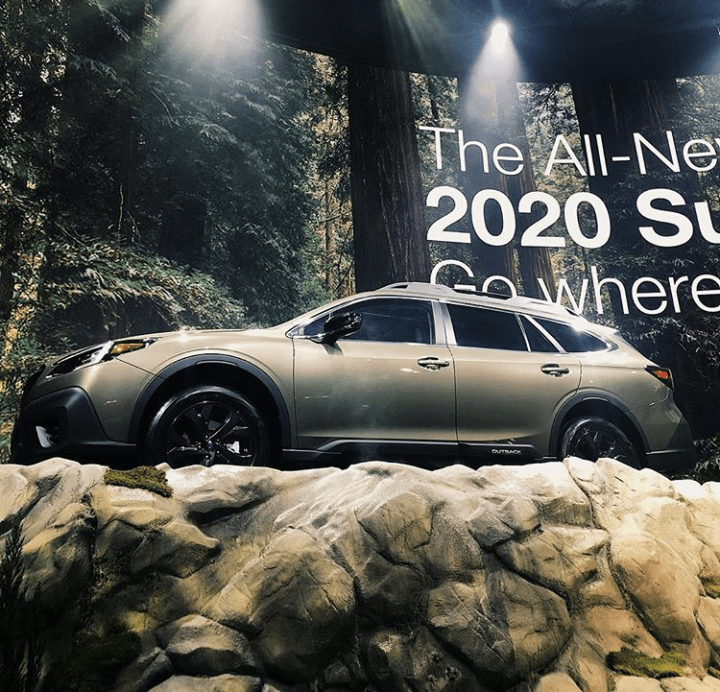 While this may not be a sole reason to visit the New York City International Car Show, it is definitely worth seeing if you are already going. Subaru is known for its adventurous marketing, and their booth is no different. Despite the Subaru vehicles on display looking fresh and modern, it is the Jurassic Park-like décor, smoking mountainous landscape, and interactive floors of display screens that really draw in the attention. Unfortunately, despite the impressive setup, snide comments can be heard and read about the booth, claiming Subaru spent more time on the forest-like display than the actual new models.
The Fastest Cars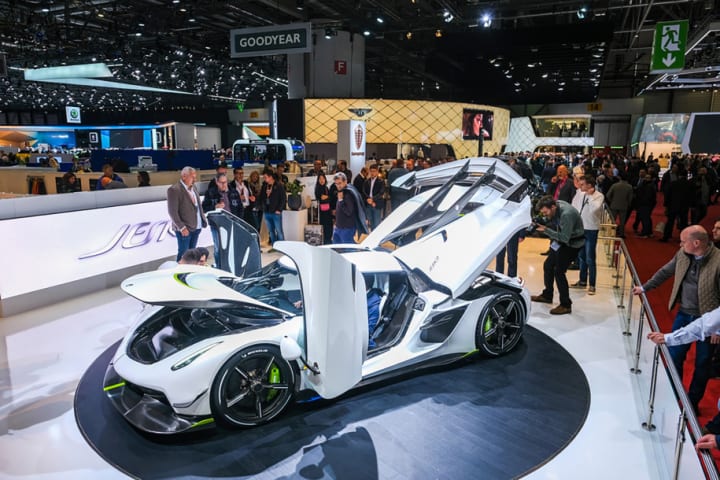 When people think of cars, they think of beauty, power, and speed, and this bad boy has it all. The Koenigsegg Jesko, a Swedish supercar, is the fastest street-legal car at the show. With its five-liter, twin-turbo, V8 engine, this vehicle has a top speed of 300 miles per hour and can hit 60 in under two seconds, blowing even the fastest muscle cars off the tracks. Not only is this the fastest car at the show, it is also the second most expensive at a whopping $2.8 million. You honestly can't leave New York City without seeing this international show stopper.
The Most Expensive Cars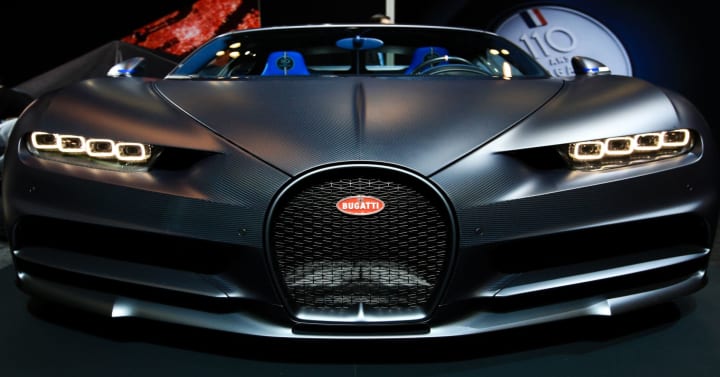 What's a trip to a car show without visiting the most expensive car there? An incomplete trip, that's what. At just $3.75 million, the Bugatti Chiron Sport 110 is collecting quite the daily crowd, just so attendees can see one of the 20 limited edition coupes. It's the perfect combination of exceptional design and extraordinary innovation, with its unusual W16 engine that has four turbochargers to deliver you 1,500 horsepower while you're on the road. This seven figure dream is the perfect combination of incredible power and agility, ultra modern design, and the highest level of comfort around.
Totally Reinvented Concepts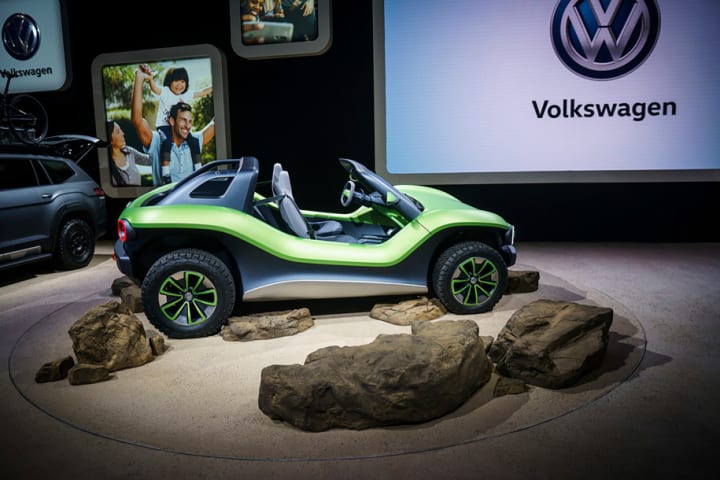 After seeing a Swedish supercar and a freaking Bugatti, you may question as to why I would send you to see a VW; but that question is exactly why! What has VW done that is a must-see? Well, they have brought back the idea of California sunshine and beaches when updating the classic Meyers Manx dune buggy. With this modern, much faster, and electric design, known as the I.D. Buggy, the world debut of this concept car is nothing to turn your nose up at. While the design has no plan to meet the market unless it can be produced more efficiently, it is still worth the visit for the nostalgic daydream alone.
For Your Kids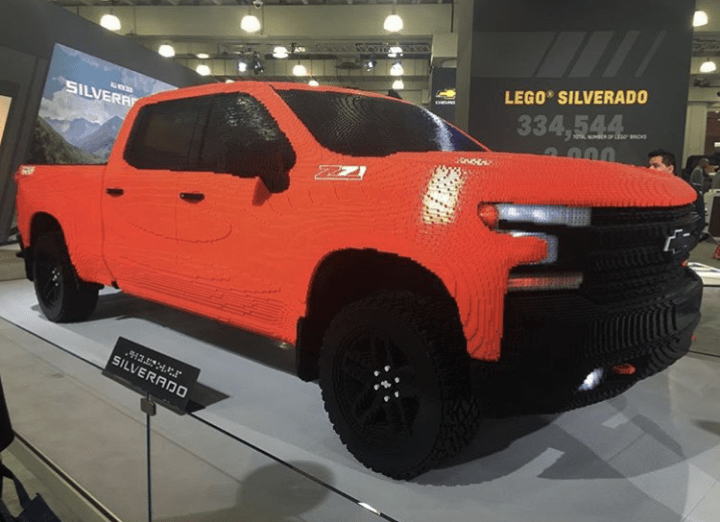 Chevrolet took the time to build a life-size Silverado using 344,544 Legos, so it's only right you take the time to go see it if visiting the New York Auto Show. Not only will the kiddies get a kick out of it, but even for an adult, it is quite impressive.
Also, be sure to check out the State Farm display and their interactive playground where children have the chance to play insurance agent, and run around a child-size town and store. It might not have anything to do with cars and trucks, but it might be just the break you all need before gearing up for more rubber and steel.
For Sheer Entertainment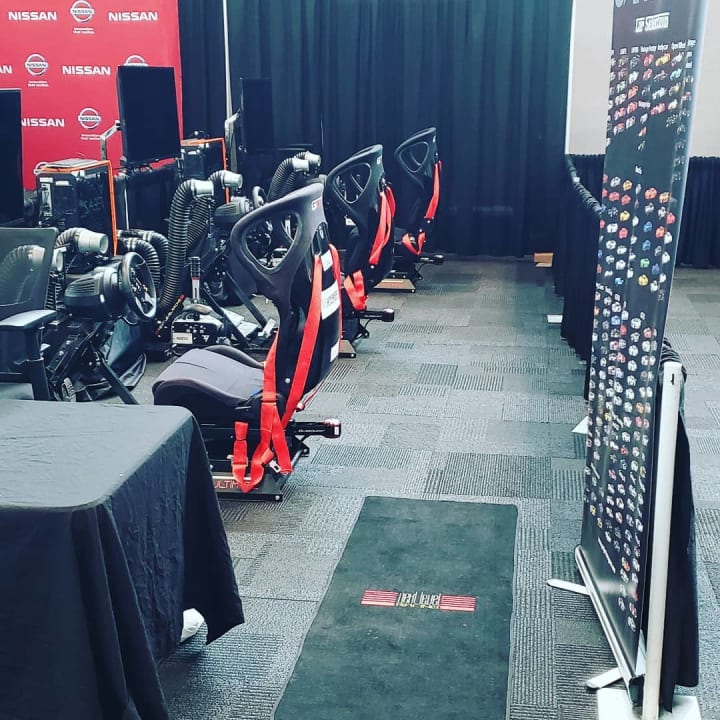 If you can't get enough of cars, though, and when a break is needed from all that walking around, you can head over to Saber VR to unplug from reality for a few minutes to put your race car driving skills to the test. This New Jersey-based virtual reality lounge offers three full motion, virtual reality racing simulators, complete with wind simulation and paddle shifters that require top speed control. Saber VR is the perfect pit stop to satisfy every gearhead's desire to drive and drive fast, and might even convince you that the world is at our fingertips with virtual reality.
The Worst Cars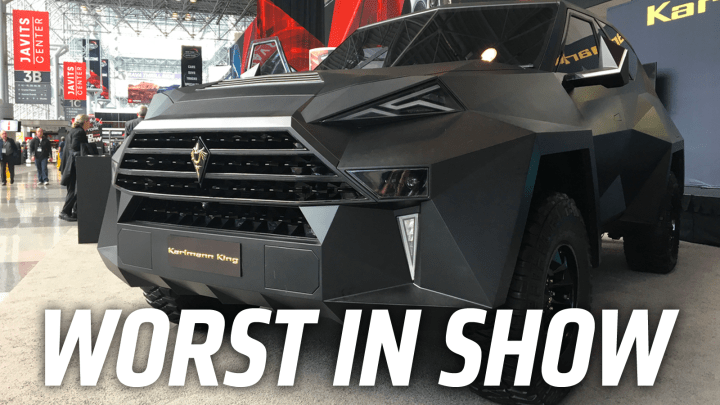 Everyone cannot stop talking about the incredible waste of metal, and $2.2 million dollars, that is the Karlmann King. Weighing in at almost 10,000 pounds, this terribly designed "most-expensive" SUV is not only ugly, but incredibly tacky and poorly made. While some people, those with money pouring out of the asses, may see this as a must-have, us normal folk know it's just another way for people to overly compensate in the most obvious way. The inside is made of massaging recliners wrapped in alligator leather and trimmed in gold, and it features glossy dance floor areas, a PlayStation 4, and, of course, gold champagne flutes. Barf. Just barf. However, it is totally worth visiting for the pure fact of how much fun it is to stand around with other gawking faces and talking smack about how ugly it is. Not to mention, this is the New York International Auto Show, and no one does shit talk better than NYC.
The Newest Ideas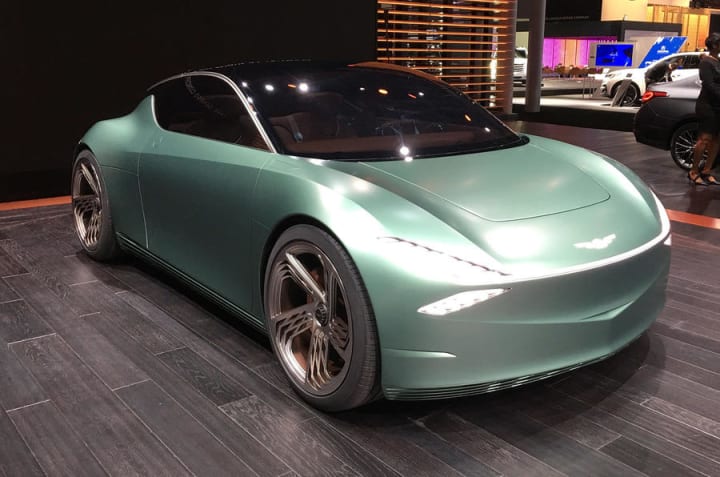 When it comes to city cars, we often think, "the smaller the better," and are willing to sacrifice style for size. However, this one of those sleek, futuristic concept cars changing that idea. It certainly created a major buzz at the 2019 New York Auto Show, anyway. The Genesis Mint is a two-seater, electric hatchback that looks larger than it actually is thanks to many clever design tricks like its pivoting dashboard, bench-like seating, and flip-up side cargo space. This really is creative innovation at its finest. Move over Fiat and Prius, with your tiny size and economical consciousness; if this Mint, or something similar, could actually make it to production, it could change city-styled cars forever.
The Porsche 911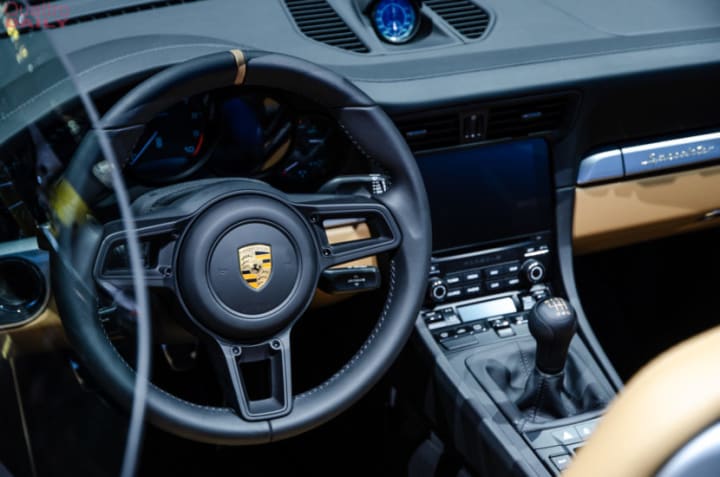 Of course the Porsche gets its own shoutout because well, it's a Porsche 911 Speedster! What was just a concept car last year is now road-ready for production, and gearheads at the New York International Car Show are salivating over it. Described as a mashup of all the iconic Porsche cars throughout their history, there are some serious changes that have been made to its design. While the engine may be the same as the current Porsche GT-3, this model is almost 50 pounds lighter, thanks to its newly added carbon fiber exterior, the removal of its AC system, and a lightweight, fabric manual-retractable roof. At $274,000, the Porsche 911 Speedster is an iconic piece of art that has car enthusiasts everywhere jumping for joy. Unfortunately, only 1,948 are in line for production at the moment. Maybe you'll have better luck getting behind the wheel of one of these babies next year! Just make sure you know all the things you need to before buying a Porsche 911.