Gaming IRL
The World Is at Our Fingertips with Virtual Reality
Virtual reality is giving people the chance to travel the world, create the unexpected, and see things you've never seen before and all without leaving the room.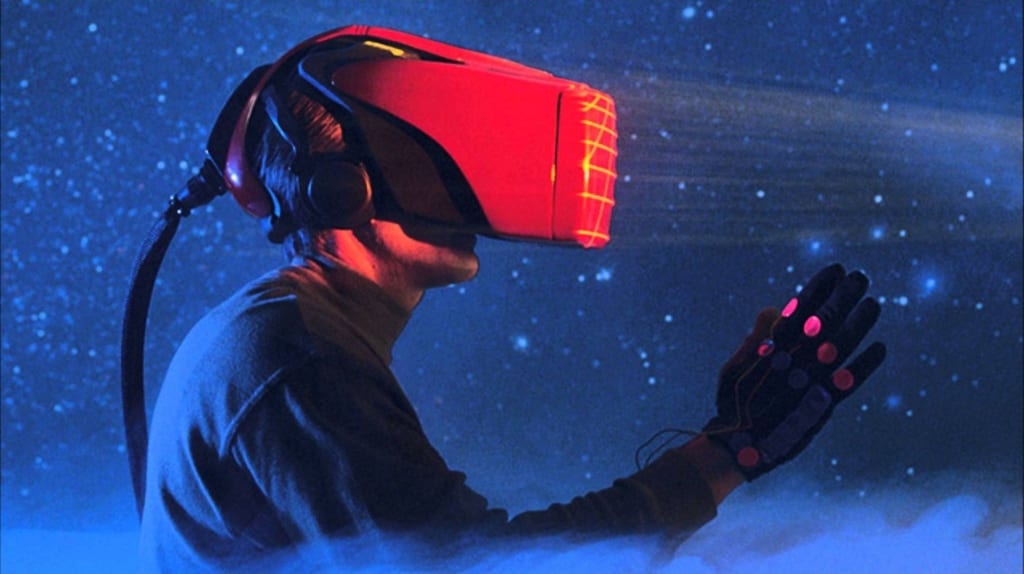 Imagine a place that could allow you to travel the world without leaving your seat. Walk the Great Wall of China, ride through an African safari, or deep sea dive along the Australian Reef. Or how about compete in a worldwide poker game, overcome your fear of heights, or stand stage-side at the largest music festival in the world. Virtual reality is surpassing limits every day, making dreams come true, fulfilling fantasies, and giving people the opportunity to immerse and transport themselves to their ultimate oasis.
Think I'm pulling your chain or exaggerating? Well, think again peeps, because I am seriously NOT! Sure many of us have worn a 3D headset or perhaps rode on a VR (virtual reality) machine at some amusement park, but what I'm talking about is incomparable. INCOMPARABLE! What has only been accessible to Hollywood movie sets, Disney World, and those with stupid amounts of money is now making its way to you.
What the hell do I know?
You're absolutely right, I know nothing about gaming and virtual reality, but that is what compelled me to do this piece. If you read anything that is Jus L'amore, than you know if doesn't have to deal with love, life, and parenting humor, I usually steer clear of it, but not this time. I kid you not, my mind was actually blown when I visited my first virtual reality lounge. What looked to me like an open space full of headsets, chairs, and gaming consoles (which by the way intimidated the shit out of me) turned out to be one of the craziest and coolest experiences of my life. It took my 34-year-old brain and what it knows to be true and shocked the hell out of it. I saw and felt things I had never before and after just one visit I can honestly tell you, I AM HOOKED!
Saber VR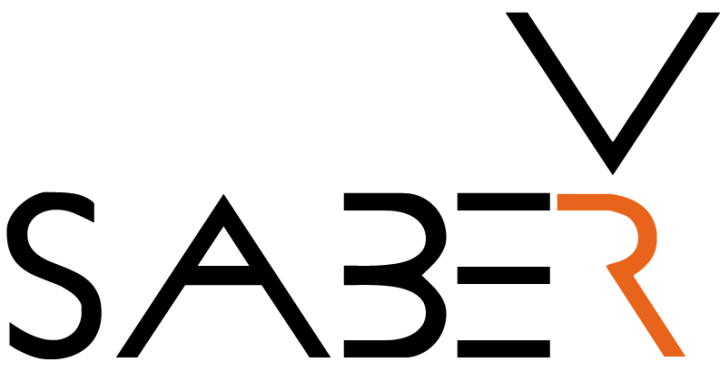 OK, so how did I cross paths with the world that is virtual reality? I'm just a blogging mom from the burbs, it's not like I'm on trend with the latest technology advances (although, I have kicked my seven-year-old's ass in Fortnite and Skylanders). Not so oddly enough, I saw my first VR lounge, SABER VR, in my hometown mall located in Freehold, NJ and while the doors weren't open just yet, I was too nosy NOT to stick my face against the glass doors and peep what's going on. That is where I met the faces of Saber VR; Elijah Roach, Patrick Overholser, Nino Zangari, and a few of their future employers. I stepped into this huge space that screamed "video games", "boys", and well "techy shit," and demanded a sneak peek. To say they delivered would be an understatement. First, I was given a tour around the 3,000 square foot lounge where I was shown two full-motion racing simulators that will literally have you white-knuckling the steering wheel as you turn, brake, speed, and race. Twenty stations that are dedicated for Oculus Rift and HTC Vive, two of VR's main attractions. Oculus Rift, created through a division of Facebook and HTC Vive, which developed the most realistic VR headset and controls, allow you to experience anything, anywhere by using "room scale" tracking development so that the user can move in 3D space and use motion-tracked handheld controllers to interact with the virtual environment they are transported to. Need some laments terms, no problem. Say your dream is to take a trip to fisherman's heaven. While wearing a headset that allows you to see everything as if you were there, no matter if you were to move your head up, down, back, or to the side, you are in this virtual world and it is all you see. Life goes on in this fantasy realm as well, it is not a standstill. Birds fly by, boats pass in sail, the sky moves and sun progresses as a normal day in that location would. Your hands will then be holding a rod controller which will feel, look, and be used as the fishing rod, which if done well, will be used to wheel in that 15-foot Great white you fought for in the deep seas of South Africa. Mind blown yet? Let me keep going. There are also two Omni treadmills which to be honest, look like a baby walker but for adults but hey, maybe that's just because I'm a mom and that's my uterus talking. These machines are tremendous and a first-of-its-kind virtual reality motion platform. They allow you to not only see and feel but travel with your own legs and walk through the virtual world you choose.
Co-owner Elijah Roach also went on to mention a few experiences that are rocking the VR world right now like Beatsaber, which is currently the number one sought out VR game. They also offer the popular multiplayer streaming game Star Wars, as well as other out-of-this-world plays like Nintendo Switch's Labo Kits and ROBOLAB where you can actually build and become a robot in any open world environment of your choosing. I mean WHAT. THE. HELL. I want to be a robot and now I can be!
For more information, check out Saber VR located in the Freehold Raceway Mall in Freehold, NJ or online here.
So how much will this trip cost you?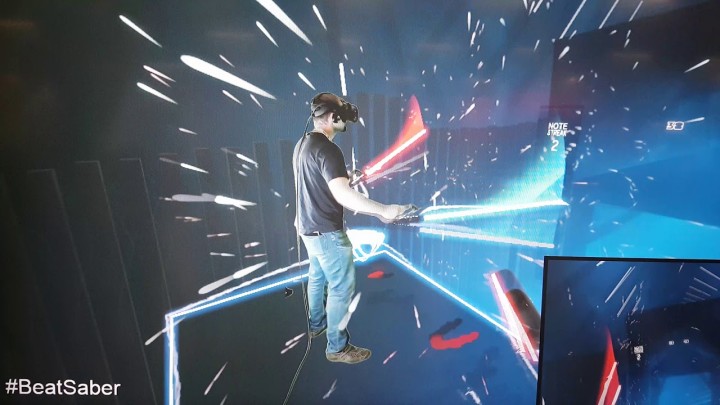 OK, I know, now you want to take a trip to a VR lounge immediately. How much will it cost you? Well, at Saber VR, 15 minutes of virtual reality will cost you about $14.99 and 60 minutes at $44.99 per player. You can also purchase Saber Lounge packages which offer you an hour of console gaming as well as monthly memberships, which currently run around $29.99 per month. You can also throw a VR party where you can purchase time for a group of players, rent the party room, or take over the whole damn venue! Just make sure you invite me!
More Than Just Entertainment
I quickly learned that VR is not only the entertainment of the future but so much more. From overcoming fears and phobias to traumas and injuries, programs using virtual reality are capable of healing, educating, and overcoming. Take, for instance, someone with a fear of heights or flying or perhaps a young person suffering from PTSD after coming home from overseas. Even someone with a physical injury seeking a new form of therapy. These particular programs may not be perfected at this very moment for public use, but they will be soon. Treatments like taking a virtual ride up 50 floors in a glass elevator or taking part in a group therapy class with soldiers around the world, and even sports exercises to make physical therapy more motivating and successful.
OK, so maybe it's not just the owners of Saber VR that are ecstatic about the endless possibilities of the virtual world. My brain can go on and on with ways it can help research, educate, train, and, of course, entertain the world and I am excited to witness not only what this particular establishment can do but VR in its entirety, can achieve.