10 iPhone Mounts for Your Car
If you love your phone and use it all the time, you'll need to check out these cool iPhone mounts for your car.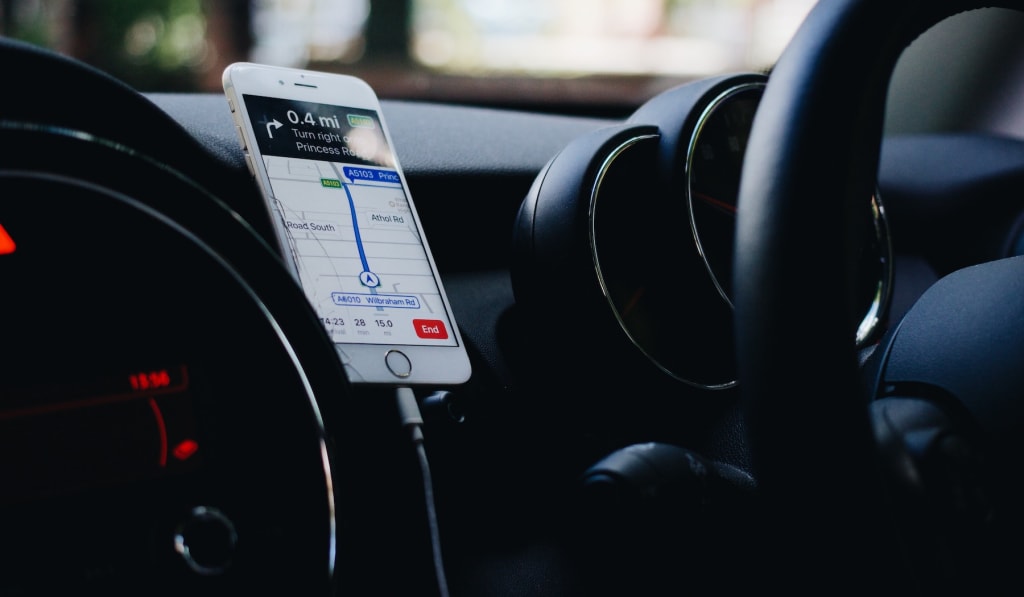 It's 2018, and though I'm as old-school as they get, I still don't know anyone who continues to use an old-fashioned GPS system when on the road. Everyone uses their phones and Google Maps to get where they want to go.
The problem with this is that most (if not all) states have distracted driving laws that prevent people from holding their phones while driving. To avoid a ticket, you're going to need to have a phone mount for your car that keeps a good grip without having you get a ticket.
If you're like most iPhone owners, you want to make sure that your phone stays charged, secure, and safe on your dashboard. These epic iPhone mounts for your car will make sure that happens.
Stylish enough to look fancy in upscale cars, yet rugged enough to keep your phone safe during mudding, iOttie definitely knows how to make impressive iPhone mounts for your car. This particular model works with all iPhone 5 and iPhone 6 models—as well as a number of Galaxy models too.
Since the arms of this are adjustable, you don't have to worry about your iPhone charger cases causing you to have to choose between having a mounted phone and a charged phone.
If you just picked up the new iPhone X, congrats. You will probably have a seriously hard time finding iPhone mounts for your car that are compatible with it. It's also a very delicate phone, which means that you will need to find one that's both careful and fits your phone.
This one will keep a light but strong grip on bigger phones like the iPhone X or iPhone 8. Though it's larger, it still provides the excellent grip and work that you expect from a company like iOttie.
PopSockets has some seriously stylish iPhone mounts for your car's dashboard—and this Peace Mandala style is a good example of why they've become so popular. The grippy silicone material and powerful magnets will allow you to ensure that your phone stays put.
If you're not totally comfortable with an armless grip, buying two of these beauties will allow you to DIY your own iPhone grippers for handsfree, worry-free driving.
If you're not a "dash" person when it comes to mounting your smart phone on your car, you might want to check out Logitech's One-Touch Smartphone Car Mount.
This is one of the best iPhone mounts for your car to take advantage of your car's vent system. No matter what kind of phone you have, the One-Touch will allow you to mount your phone to the vents in a safe, easy to grip manner.
The TechMatte MagGrip is one of the best iPhone mounts for your car if you are on a budget and enjoy the idea of having an easy-to-handle car mount that doesn't take away from your car's vibe.
Techmatte's MagGrip is deceptively sturdy and works well with iPhones of all sizes. As long as your phone is a modern smartphone, the MagGrip will be able to use its powerful magnetic core to keep your phone stable.
Not only is this one of the best iPhone mounts for your car, but it also doubles as a tablet mount for those who really need their tech 24/7. IPOW's unique design uses the stickiness of silicone and a specially built prop to keep your iPhone in landscape mode.
This mat allows you to easily access the charging location, use it as a GPS, and also get everything at your fingertips. Any diehard traveler you know will love it. It's one of the best iPhone accessories for the road.
The Ram Mount Universal X is not like any of the other iPhone mounts for your car that you can buy. This thing is rugged. Its unique twist-lock design and four-claw gripper means that your phone will be held still no matter what you're doing.
High traffic parts of NYC? Not a problem. Swerving off the road into a corn field? Still not an issue. Offroad mudding? Go for it. This is the kind of universal phone mount that will let you do it all.
If you're looking for something that's cute, stylish, and gets the job done easily, look at the Steelie phone mount by Nite Ize. This small mount works by using a highly magnetized ball mount to keep your phone in place.
This cute kit comes with both a dash mount, and a vent mount. So, you get to choose where you want to have your phone live. Since it gets balanced on a ball, you also end up with a fully adjustable mount.
At first glance, the MPOW Car Mount Holder looks like it'd be rugged and you'd be right for thinking so. The MPOW Car Mount holder is designed to be one of the more durable car mounts that you can get. That's why it's one of the most popular iPhone mounts for your car to buy.
If you're looking for durability and a surefire grip, you'll love the MPOW.
Do you hate the appearance of clunky iPhone mounts for your car? Can't stand the idea of putting one on your car vent? You're not alone. The Spigen Kuel S40 is a "stealth" car mount that is stylish and looks like a sunglasses holder that sticks to your dashboard.
The end result is a dashboard mount that opens and closes like a clam, looks beautiful, and might also work as a sunglasses holder when you're not doing something with your phone.
product review
About the author
Riley Reese is comic book fanatic who loves anything that has to do with science-fiction, anime, action movies, and Monster Energy drink.
Reader insights
Be the first to share your insights about this piece.
Add your insights