When Mom Planned to Visit Me in Sydney…
Are your parents in Sydney for a visit? Wondering where to show them around? Let me share my personal experience for suggestions…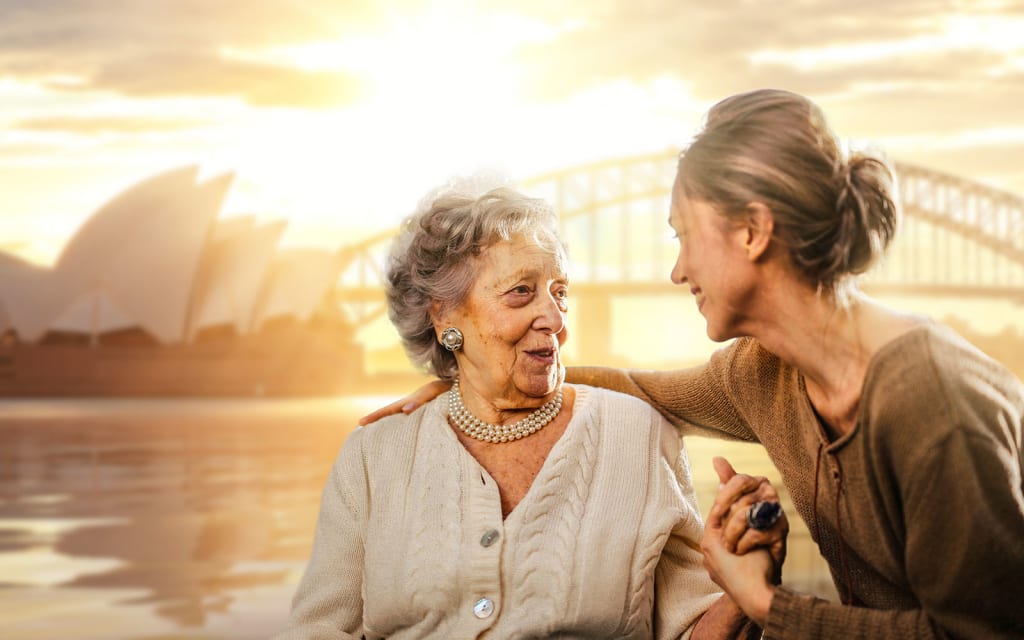 I have worked for nearly a decade in Sydney. Being a family-centric person, it was a bit of a struggle to be away from them. So, I made sure to make a visit to my hometown every once in a while to give them a tender hug. Last month, my happiness knew no bounds when my mom gave me a surprise visit. I wanted to make her stay in the city a memory to cherish forever. So, we toured around to experience the best highlights of the 'Emerald City'.
A Therapeutic Walk Around Royal Botanic Gardens
With my mom, being a hard-core nature lover, the Royal Botanic Gardens was first on our list. The lush gardens offered us a wonderful experience with 'Nature Therapy Walks'. I felt that this outdoor activity was ideally suited for not just my mom but for me as well. For a person who was constantly under work pressure this was essential. It was a complete stress buster where facilitators guided us through a series of sensory experiences, mindfulness and nature appreciation. I felt a sense of tranquility and peace over the face of my mom as she felt a connection with the nature around her.
An Entertaining Ambience Aboard a Dinner Cruise
My mom loved everything involving entertainment, her wish was my command. Owing to my previous experience, I thought, "What's better than a harbour cruise offering dinner, views and the most amazing show." I chose an authentic paddlewheeler, confident that the vintage ambience would surely impress her.
After a warm welcome at the wharf, my excited mom got aboard the cruise and witnessed a world of grandeur. I enjoyed each and every expression of her awe and joy as she sauntered the outer decks, taking in the harbour attractions. On my mom's special request, we captured numerous snaps against the iconic Opera House and the Harbour Bridge. The fun began once we were done with our scrumptious dinner. We were entertained with a cavalcade of spectacular songs and dances onboard. Huge thanks to one of the best dinner cruises on Sydney Harbour for an exceptional night to remember.
An Exhilarating Tour at the Opera House
The first thing on my mom's wish list was to see the iconic attractions of Sydney. So, I decided to take her on the Opera House Tour. It was a guided walking tour where they took us on a journey of the icon's untold stories in history. We also got to watch memorable moments from past concert hall performances. Through a digital experience, we learned about the history and future of the Opera House. The breathtaking part! The cathedral interiors, the sweep of the sails, the 270-degree visuals, state-of-the-art technology and so on.. My mom exited out of the Opera House halfheartedly. She just couldn't get enough of the iconic attraction.
A Splendid Experience Exploring The Rocks Markets
I couldn't possibly leave The Rocks weekend markets out of the list. The vibrant market was filled with local makers, food stalls, live music and more. We had a swell of a time where my mom pulled me from stall to stall, to buy artisanal wares, handmade beauty products, gifts and more from local makers. Later, we stopped at food stalls to treat our taste buds. It brought a smile to my face, to see her relish delicacies from skewers to pizzas and gelatos. To top it all, the market ambience was enriched with beautiful music in the background.
My mom returned to my hometown with immense happiness (and lots of goodies from Sydney as well). I won't be able to tell who's happier though, me or her? I only have the city to thank for its stunning highlights, the main cause of her happiness. I have shared this experience, in the hope that it will be helpful for you in case your folks come to the city for a visit. Please comment below if I was successful in doing so.
Reader insights
Be the first to share your insights about this piece.
Add your insights