What to Know Before Traveling to Iceland
This unique island features incredible landscapes; Iceland is affordable, accessible and extremely exciting.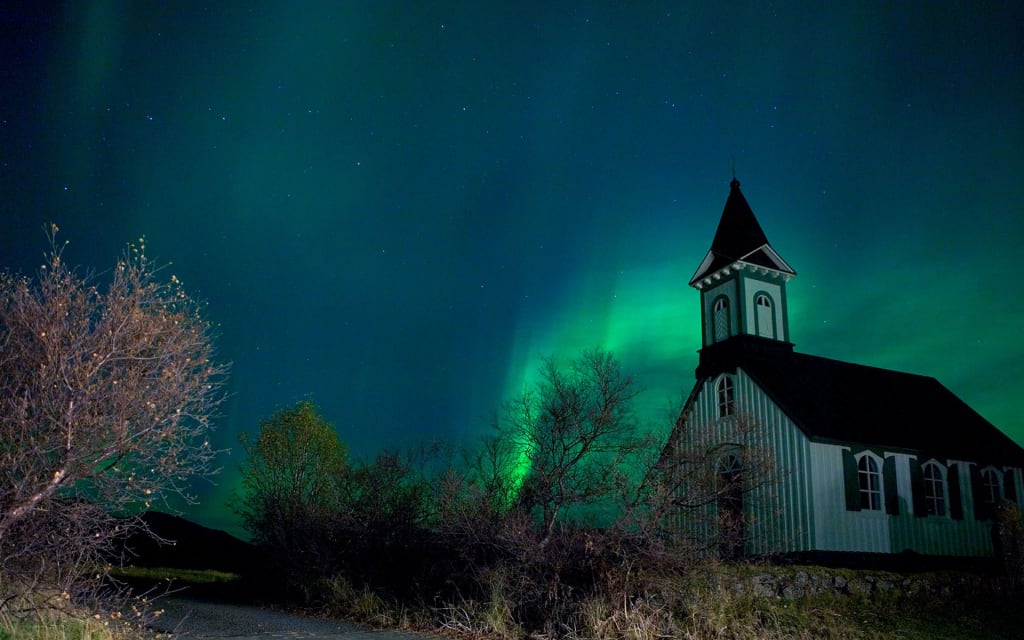 Iceland is beyond incredible, and you should most certainly put it at the top of your travel to-do, but there are things to know beyond just that before making the trip. Know that Iceland is unlike anywhere else you've been and likely entirely different from what you envision. Pictures and videos do not begin to capture the true beauty behind this country. Every country has a unique way of life, but Iceland is just... different.
A progressive country still in close touch to their Nordic (North German) ancestry, Icelanders speak perfect English yet still incorporate their national language of Icelandic into everyday dialogue. Historic Runes complete their language in a simple, yet complex and beautiful manner. The Icelanders are some of the most genuine and caring people you'll ever meet, and will help you with anything you need. The country has only recently become such a mecca for tourists, so the locals still exude the authentic hospitality of a people genuinely interested to invite foreigners for a glimpse into their everyday activities. So before the locals grow jaded and tired of visitors' attention; go, travel, explore.
The Best of Both Worlds
Throughout Reykjavik, the capital of Iceland, are incredible drinking spots. Pubs in the city can often be mistaken for private homes, and it seems these typically beautiful and brightly designed buildings line every corner of the city. Upon entering, you'll usually find a coffee shop on the main floor atop a lower level cordoned off as the pub area.
For a tourist, the combination pub- lends itself to exposure to all walks of Icelandic (cosmopolitan) life in one fell swoop. The drinking age in Iceland is 20 years old, so young people as well as older adults frequent their local establishments to meet, socialize, argue, relax, drink and party.
No question that if you're partial to alcohol, Brennivín is the obvious drink choice; this unsweetened schnapps is Iceland's signature liquor and traditional festive shot. Refreshingly for an increasingly globalized society, the spirit only recently started being exported abroad and is still not widely available, so tourists should be wary not to get too attached or be willing to stock up at Duty Free before departure. Then again, that brennevin is only produced in Iceland by a single distillery might be less a sign of its cultural authenticity and more indicative of its lack of popularity among locals; the drink is nicknamed Black Death and consumed frozen to mask its strong taste. A more overtly warning is that its name, brennivín, translates into "burning wine-so drink at your own risk.
For the less brace, alongside brennivín these are some great beers, particularly Einstock and Viking. Interestingly, Icelandic Prohibition, which began in 1915, originally applied to all alcohol but then evolved to only prohibit "full-strength" beer until 1989. The novelty of beer drinking has evidently not yet worn off as seen by the widespread observance of Bjordagur (National Beer Day) on the 1st of every March.
Exploration Far and Wide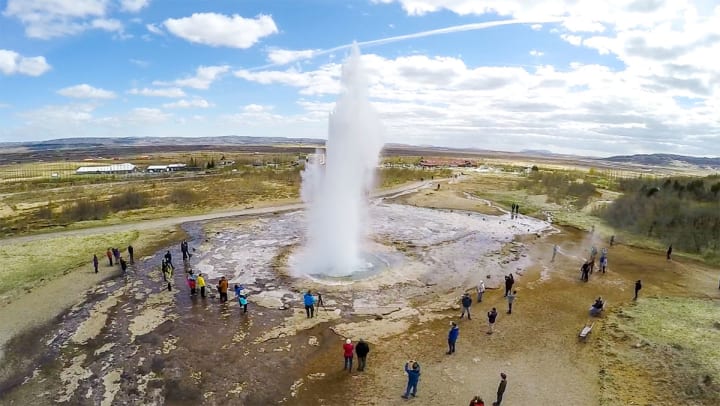 The Ring Road (less sexy name: Route 1) is the most iconic and photographed road in Iceland. The road surrounds the country, stopping by some of the most beautiful towns, waterfalls, and rivers. Amongst these waterfalls and rivers are amazing hikes, where you will cross volcanic rock along with green layered moss. Hiking up the mountains, there are many areas in which you will find bubbling rock pools within the rivers: these are the geothermal hot springs that gave Iceland its 'travel envy' status.
Iceland tourism is heavy on the road trips, since so much of the reason to visit the country is the remarkable landscapes as seen on the Ring Road. The best way to get around Iceland is with a rental car. If you are visiting under 25 with some of your friends, you need to know that it is possible to hire a car from age 19 and up with an additional 'younger renters' fee. Although you can get around using tour busses, it is cheaper and more efficient for you to hire a car to go where you please. Many young travelers decide they want to drive the whole ring road to experience the entirety of Iceland's scenery. The road equals 1,332 kilometers, or 827 miles. Stopping at the interesting attractions, including the Seljalandsfoss and Skógafoss waterfalls (language lovers: foss isIcelandicforwaterfall), the Jökulsárlónglacier lagoon, and perhaps the abandonedplane wreck on a stark black beach in South Iceland, it should take around six days.
Tempting Airfare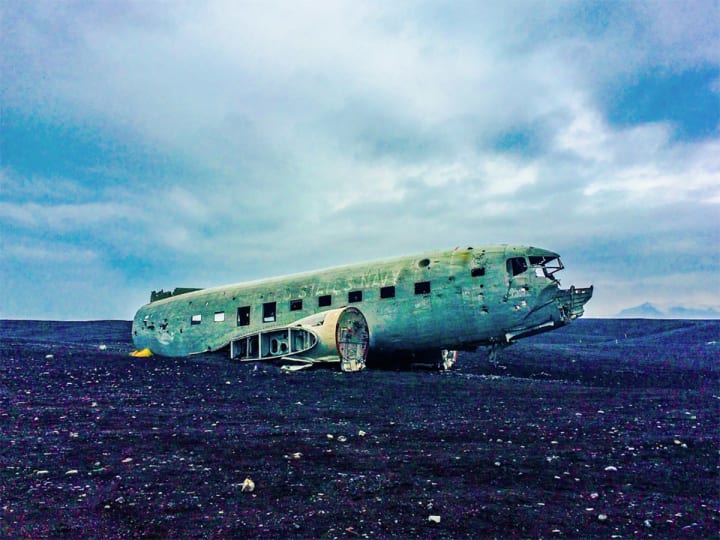 Besides the must-see attractions, there are some logistical tips you need to ensure a seamless trip. Iceland, though reasonably expensive while you are there, is an attractive destination when it comes to airfare. The cheapest route into Europe at the moment, Iceland is home to a couple of different airlines which make traveling so easy. Wow Air and Iceland Air are some of the cheapest airlines in the world now, and leave directly from the major hubs in the United States and Canada including Denver, Los Angeles, New York, and Toronto. These airlines are known to offer great service and comfortable cabins; plus, when you land you'll be in Iceland... so the cabins are clearly not the key selling point here, anyhow.
Surreal Accommodations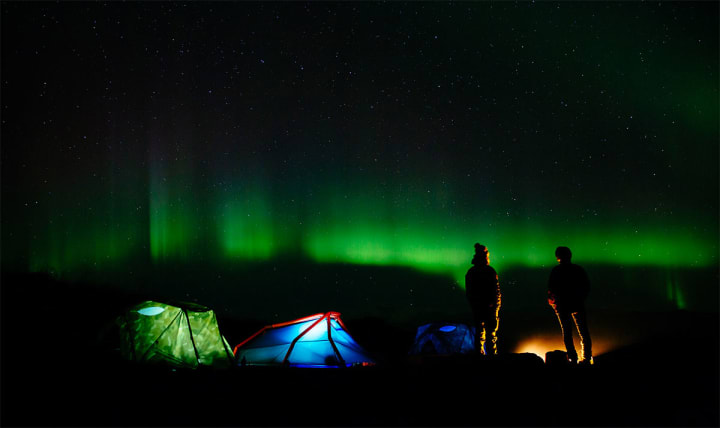 Hotels, hostels and B&B's are found in almost every town throughout Iceland. But, there are some things you need to know before booking your Icelandic accommodations. The lodging rates can range rather widely depending on the time of year you're visiting. After many decades of underwhelming tourism, traveling to Iceland has more recently become a popular destination, particularly by younger college-aged travelers (I imagine this has something to do with prohibition being lifted). This demographic of twenty-somethings have an huge range of hostels to chose from that are priced very reasonably. One of the better known of these hostels stands in the town center of Reykjavik; the Galaxy Pod Hostel offers rates as low as $35 a night and offers a rather unique and communal experience in itself. The facility is set up much like a dormitory. Outside of major cities particularly surrounding the Ring Road, there are many camp grounds available with bathrooms and showers, as well as open space for you to set up camp yourself. Some road trippers rent out vans equipped with beds, and park close to the road so they can easily continue their journeys early in the (surreal) morning light.
You really do need to visit Iceland for yourself to know what makes it so special. Iceland and its neighbors have the unique light patterns characteristic of countries crossed by the Arctic Circle. In the winter months, the sun rises around 11am and sets at 4pm. So winter travelers must pack the right amount of clothing for the cold and snowy days. The Icelanders historically used their own materials to come up with a sweater catered to their needs. The garment, called a Lopapeysa, are made from 100% sheep wool and are extremely warm. which has since been exported all over the world. The lopapeysa is still an Icelandic staple but is now exported all over the world (take that, Brennivín!).
By contrast, come summertime Iceland is pretty much daytime, all the time; the 'midnight sun' describes the nearly endless summer sunlight that confuses travelers' sleep patterns but gives them ample time to explore. During these months, the weather can heat up to around 60 degrees Fahrenheit, however the climate stays at a similarly cloudy and rainy. Thus, many Icelanders continue wearing their trusty sweaters all throughout the year. In some ways, the weather and light patterns is perfectly representative of the type of trip you should expect to have in Iceland. There are so many idiosyncrasies of Iceland that globalization and technological advances don't–can't–undo. Its language, culture, history, geographical location and inherent isolation of the island creates such a unique set of traits that means no matter how you choose to 'do Iceland', no doubt your experience will be quintessentially Icelandic.
About the Creator
Raised on a steady diet of makeup and games. Eager to share my experiences with the world and make a difference, article by article! :)
Reader insights
Be the first to share your insights about this piece.
Add your insights