Wanderlust & Windchimes
Thailand — Bangkok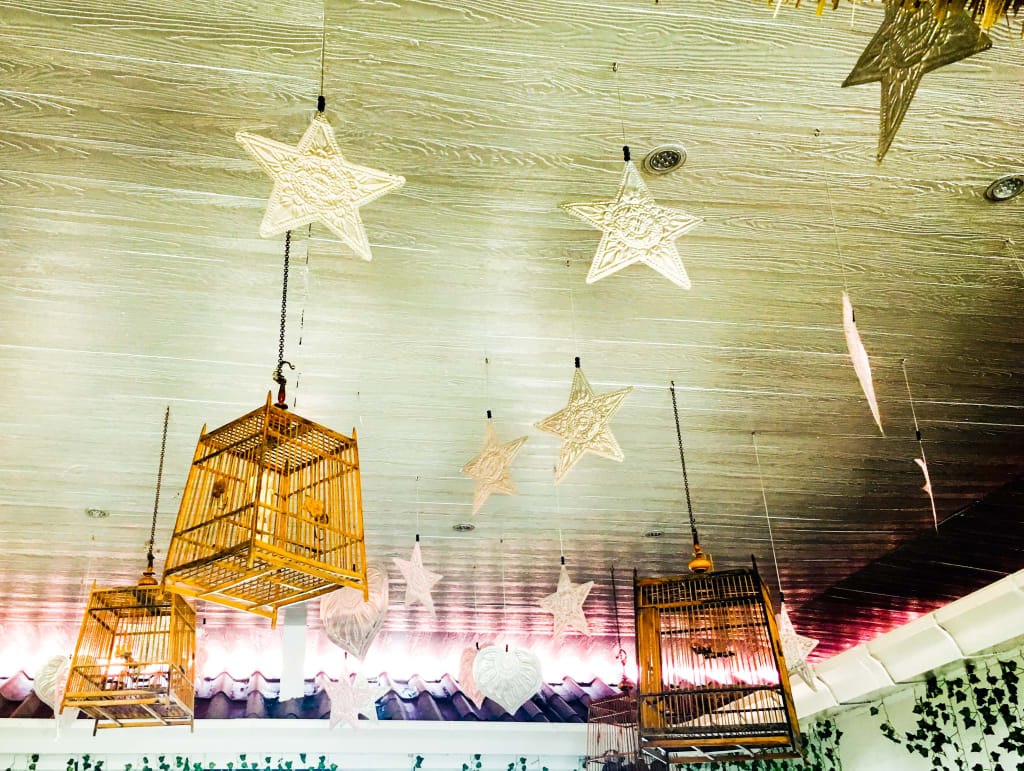 I've always had the travel bug, ever since I backpacked around the world for a year with my bestfriend, at the tender age of 21. Traveling through Canada, Fiji, New Zealand, Australia, Hong Kong, and China.
I can honestly say it was the best year of my life. Sleeping in hostels, caves, under canvas in Kakadoo National Park and sailing on the Great Barrier Reef. The array of people you meet. A blind Australian backpacker in Vancouver, who I took to a strip bar and had to relay what was going on. Strangers that welcomed you into their homes because you had nowhere else to stay. Quantas stewards who got us stoned and drunk in Fiji. That was back in 1991. Yes, we had no mobile phones, internet, back then and the only way to contact home was with an airmail letter each week. We survived!!
Returning to the UK and feeling rather smug that I was the first out of my family and friends to travel around the world, I married Rob, who had been one of my best male friends for a few years beforehand. We would have the occasional snog but I was not into anything more at the time. However that all changed when I landed back in England and we fell in love, got married and then three years later two kids came along 16 months apart. Yes we were a pretty fertile couple back then.
Let's fast forward to 2017, and 23 years married. My dear husband turned 50 in February and we decided this was going to be our adventure year, just the two of us. With both boys now at university, we decided on Thailand, the land of smiles. Hence the boys were unamused that they were not tagging along. Our first holiday alone since, well, forever it seemed.
I've always been drawn to the Far East, the food, the culture and the exotic beaches. As I near 50 myself I wish to explore and experience more.
We flew to Bangkok for three days, staying in the most beautiful hotel, The Royal Orchid. We were overwhelmed by the continuous bowing we endured, how the Thai people were so friendly and warm.
It was hot, very humid and a crazy, noisy city. After a 12 hour flight we were exhausted but Rob was eager to go out exploring that night. However after an upgrade to the 27th floor with a happy hour bar and gorgeous food to tuck into, we stayed looking out onto this exuberant city.
Let me tell you that if you want a good value for money holiday, Thailand is well worth it. Their hotels are of a high standard.
On our stay Rob had a Thai massage, which to his disappointment was not a relaxing experience, I meanwhile was eyeing up diamond stud earrings in the hotel lobby shop, which landed on deaf ears.
Take a ride on a Tuk-Tuk, it's what Bangkok is famous for, however beware when they take you to their mates shops to try and get you to buy. In our case, handmade suits and the diamond quarters. We left empty handed and our driver sulked all the way back to the hotel.
Take a long tail boat and explore the canals of the city, where you will see how Thai people live. It's an eye opener and it makes you realise how lucky we are in the Western world.
If you like the darker side of Bangkok life, then a trip to Pat-Pong is the place for you. With its ping pong shows, classy Jazz bars with discreet dungeons, and a trip to see the lady boys. I was surprised how much attention I got too.
Go everywhere by taxi as it works out at around £2 a ride.
We shied away from eating any street food in Bangkok, as we were offered different species of insects on street corners. Their food hygiene is minimal and so we gorged on delicate Thai hotel food. I know we probably missed out on some great cuisine.
A highlight for me was the king's palace, with the colourful architecture, which blew me away. Absolutely stunning. Remember to cover your shoulders when visiting. They are very strict on women being respectful.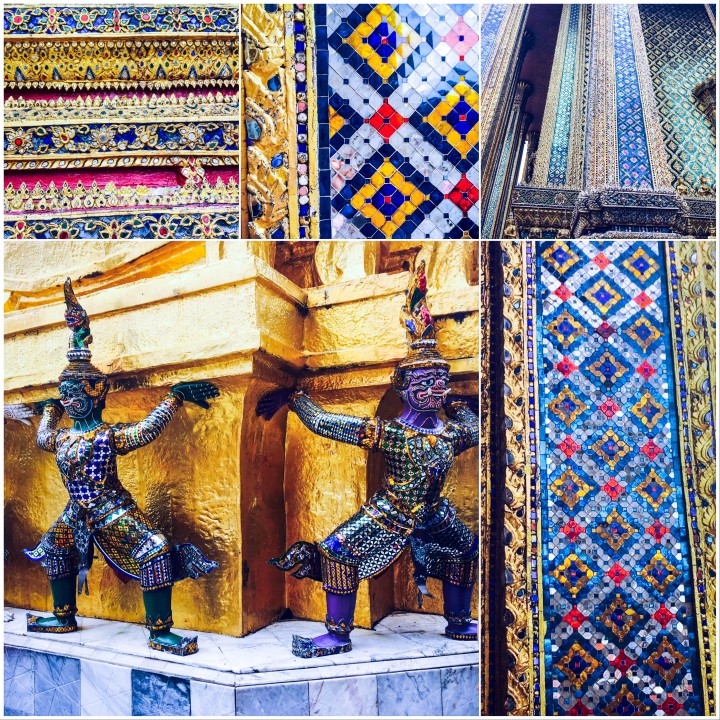 I'm also a sucker for a good market, which there are many, if you want to buy knock-off designer bags, the copies are much better in Thailand, than places such as Indonesia. I got a Mulberry purse for £10.
There are some great gifts to be had and colourful handmade jewellery. Unfortunately this was the place we had our one and only row of the whole holiday.
I was in my delirious mood of happiness, a squealing with delight moment on finding a gorgeous market. Scarves, candles, everything handmade and authentic... my kind of shopping experience. Rob turned to me and said that we have to budget... well that was it for me, spoiler alert!! WTF I'm on holiday... My mood instantly took a nose dive and he got the silent treatment for the rest of the visit, in fact our experience of market shopping came to an abrupt end minutes after that comment.
However, one thing Rob knows how to win me round, with an offering of a large glass of Chardonnay back at the hotel. I don't bare a grudge for too long.
For the rest of the trip he never dared comment on my spending.
Next stop Koh Samui.
asia