Travelling Alone At Age 11
My experience as a Unattended Minor.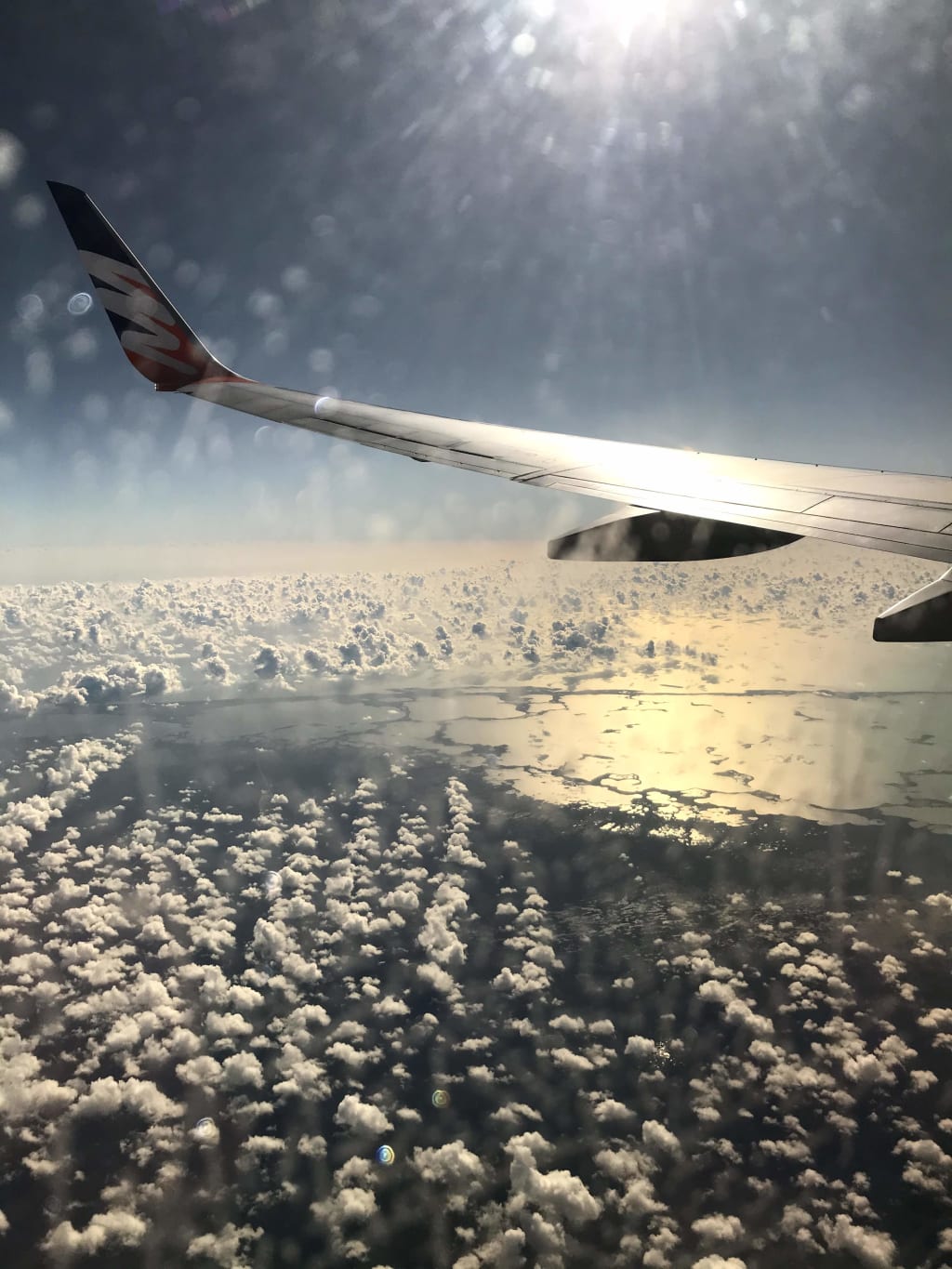 In the summer of 2012, at the age of eleven, I flew to Czech Republic to stay one month with my grandparents. As much as my mother would have wanted to come along with me, she had to stay back home with my sisters who were too young for such a long journey to a foreign country.
The journey from Toronto, Canada to Prague, Czech Republic took 12 hours, and one layover in Finland.
My mother packed a huge suitcase for me, only half of it was filled with my personal belongings. The other half was packed with gifts for my family in Czech Republic. In my carry-on my mother packed lots of snacks for me, and of course my teddy bear.
We arrived at the Pearson Airport in the late evening. I was shaking from nervousness, my stomach felt as if I had been punched and I felt nauseous. A lightning storm was beginning to role in. I was frightened of lightning storms. At home, during lightning storms I would go and sleep in my mother's bed and she would be by my side to keep me calm. Regardless of almost wetting myself from fear, I was also extremely excited and proud for being willing to travel to the other side of the globe alone.
I was given a blue envelope to hang around my neck. "UM" was written on it (for an unattended minor). In the envelope is where I kept my passport and other documents. I made sure that the envelope was always around my neck and I did not take it off the whole time I was on my way to Czech Republic. There was also another unattended child traveling with me. She was fourteen years old and going to visit family in Hungary. We were escorted by a Flight attendant onto the plane. We were the first people abroad.
I wanted to pull out my teddy bear and hug him but I was afraid I would seem too childish. I fell asleep without my bear.
When we arrived in Finland, a Flight Attendant escorted me to a room labeled as "child's room." The room was small but cute and cozy. There were a few couches, books, toys and a t.v. Connected to the child's room" was the staff's resting room. Once in a while they peered into the children's room to check on us. Most of the children were a few years older than me, and the children that were my age or younger were with their older siblings. Most of the kids were quiet, there was no talk, only whispering and staring at each other. Movies were played on the small t.v. The flight attendants took turns putting on a English then French movie. I kept watching out the window, it was large and looking out to the plane run-way. I watched planes, loading, unloading, landing, and taking off. I also kept my eye on the watch. I knew my layover was supposed to be three hours long, but it went over three. I was not informed whether or not my plane was delayed and I was too shy to ask. In the child's room, I saw different children, from all over the world come and go. After about four hours of me being in the child's room, the room became empty, there was not a single child but me left. I felt hungry but decided to save my food for later. Time went by, I was the only one in the room, the movie that was playing ended and I began to wonder if my plane to Finland left without me. Finally, a smiling flight attendant came into the room and said that my plane had arrived. I was in the child's room for a total of five hours.
When I was waiting in line with the flight attendant to board the shuttle bus, I noticed a couple of women pointing and looking at me, talking in a foreign language and shaking their heads. I stared back at them until they turned their heads away. I was the first passenger aboard the plane. I had the whole row plus the one across from me all to myself. I took out my teddy bear, buckled him up beside me and put a blanket over him in case anybody passed by. I was fed and given something to drink, the flight attendant who was assigned to me checked upon me often. The two hours passed quickly. When I arrived in Czech Republic, a flight attendant took me to meet up with my grandparents and cousins who were all waiting for me at the "newly arrivals" area. My grandparents signed some papers and then we were off.
I don't remember much of my journey back to Canada, except that on the plane going from Finland to Canada, the lady who sat beside me drank lots and lots of wine. Glass after glass. She must have had about five glasses in less than an hour.
When I arrived back to Toronto I was taken through customs. The custom officer was a bit intimidating when he was asking me security questions. I quietly answered all the questions he had for me. I will admit I did tell a fib, he asked me if I brought back any alcohol. I said "no sir" even though I knew my grandfather stuffed quite a fat bottle of Becherovka in my suitcase for my parents. At that time I believed that I would be in trouble if I was found with alcohol.
I had lots of stories to share with my family and friends. I am grateful that my mother allowed me to go, I know that it wasn't an easy decision for her.
Enjoy what you read? I have more stories to tell!
You may like these articles;
An Unpopular Opinion From A Married Teenager
We Survived To The Six Month Milestone Of Our Young Marriage
Please leave a like, tip and share with your family and friends! A little bit goes a long way and is highly appreciated. Especially during this hard time.
solo travel
About the author
She is Canadian, young and dramatic.
Em's work is inspired by her life.
She writes whatever comes to mind.
Find her on Instagram @em.em.hehe
Reader insights
Be the first to share your insights about this piece.
Add your insights