Top Ten Castles To Visit
What are the best castles to see?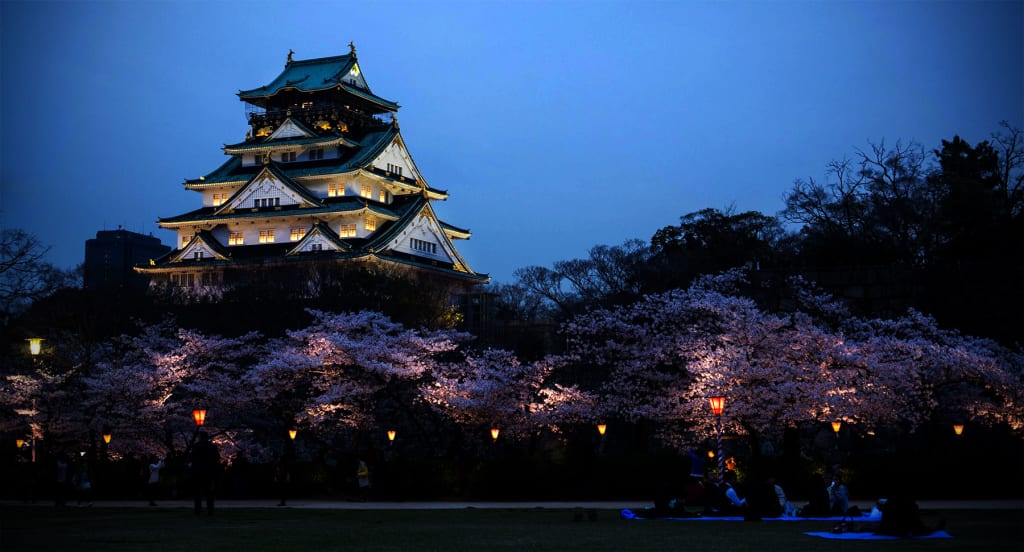 Where do you see yourself wanting to travel to on vacation? Perhaps you want to go to a nice hotel and resort, or visit different tourist attractions. Maybe you even want to go see Disneyworld, or travel to Hawaii. If you're anything like me, then you might have a desire to visit a castle someday. Here are the ten best castles to travel to.
First: Osaka Castle – Osaka, Japan
Osaka Castle was built in 1583 on top of the Honganji Temple, which had been destroyed thirteen years earlier by the Conqueror Nobunaga Oda himself. Nobunaga's General, Toyotomi Hideyoshi built the castle, wanting it to be the very heart of a new unified Japan under his rule. At the time, it was the largest castle ever built. After Hideyoshi's death, Tokugawa soldiers destroyed the castle and it wasn't until 1620 that it was rebuilt. From there, the castle endured a time of great peace, until the war of 1868 known as the Meiji Restoration (when the samurai were done away with). The castle fell in that same year, to the anti-bakufu imperial factions. A large part of the castle was burned during the war of the Meiji Restoration.
Second: Neuschwanstein Castle – Schwangau, Germany
Neuschwanstein Castle was built from 1869 to 1886 by Ludwig II of Bavaria as homage to Richard Wagner. Ludwig II actually paid for the castle from his own personal fortune. It was originally supposed to be the home of the king until the king died and following, it was opened up to the public. From that time until now, over sixty-one million people have visited the castle and it's also been featured in several movies.
Third: Malbork Castle – Malbork, Poland
The Malbork Castle was actually known as the Castle of the Teutonic Order in Malbork. If measured by land area, it's the largest Castle in the World. Sometime in the 13th century, it was built by a German Roman Catholic religious order of crusaders known as the Teutonic Knights. Later, it actually became part of a province in Poland called Royal Prussia and was actually lived in by the Poland royals, even when it was occupied by the Swedish. Today, it is a museum that has lots of historical artifacts and exhibits for tourists once it was newly renovated in 2016.
Fourth: Conwy Castle –Conwy, Wales
Conwy Castle was built by none other than Edward I while he conquered Wales in the years 1283 to 1289. It was an extremely large project and was built for the purpose of making a walled town (currently called Conwy), costing around fifteen thousand Euros (which in that time period was extremely high). It was a main castle involved in several different wars, including the siege of Madog ap Llywelyn in 1294, was a haven for Richard II in 1399, was held by Owain Glyndwr in 1401, and was also held by enemy forces loyal to Charles I in 1642. Unfortunately, the Castle was completely ruined in 1665 because it's leftover iron and lead was stripped off to be sold. Today it is used as a major tourist attraction to thousands of people.
Fifth: Bodiam Castle –Bodiam, England
Bodiam Castle is a ruin owned by The National Trust in England. It was first built by Sir Edward Dalyngrigge, from Sandstone in 1385. During the Hundred Years' War, it was used to defend them from the invading French. Unique to itself, the Castle actually doesn't have a keep. Instead, its rooms were actually built around the defensive outside walls and the courts on the inside. The Dalyngrigge Family owned the castle for several generations until their bloodline died off and it passed into another family by marriage.
Sixth: Chillon Castle—Veytaux, Switzerland
Chillon Castle sits on an island on the edge of a lake called Lake Geneva, which is directly south of Veytaux. It was built by James of Saint George in order to be a Roman outpost to guard a road through the Alpine pass. It survived for many years, enduring three major time periods. In fact, some parts of the castle is so old they actually haven't been dated yet. Later on, it became a simple summer home to a man called the Counts of Savoy, who also kept a fleet of ships in the lake. Following his ownership, the Castle was actually used as a dungeon for prisoners.
Seventh: Matsumoto Castle—Matsumoto, Japan
Matsumoto Castle is one of the most unique castles in Japan in that it actually has a secondary donjon and a turret connected to its main keep. Both of these, including the castle itself was built in 1592-1614. It was extremely well fortified, since it was built in a time of war in Japan known as the warring states period. Later, in a time of peace, another turret, not as well defended, and viewing station was added to the castle for appearance. The Castle grounds itself is even a beautiful attraction to many tourists—its surrounded by a grove of cherry blossoms that bloom in the spring time, making the entire area appear almost magical.
Eighth: Pena Castle—Sintra, Portugal
This castle is actually a palace, built with a combination of Moorish and Manueline architecture in the center of a Park, near a forest that is surrounded by beautiful, lush gardens. It was built by D. Fernando II in 1836. Today it is considered a Romanticist castle and is visited by tourists all over the world.
Ninth: Warwick Castle—Warwick, England
Warwick Castle has actually been restored by the company who currently owns it. They have been over six million euros to make it a main attraction in Warwick, England. The Castle itself stayed under the care of the Warwick Earls all the way until 1978. At that time it was taken over by The Tussauds Group, which was renamed the Merlin Entertainments Group back in 2007. William the Conqueror commanded the castle be built back in 1068. A woman named Ethelfeda (daughter of Alfred the Great) actually used the castle to defend from the invading Danes.
Tenth: Heidelberg Castle—Heidelberg, Germany
Heidelberg Castle is one of the most important Castles in the Renaissance times north of the Alps. It was first built around the year 1214 and since then has been demolished in the 17th century. Now, it is a ruin in Germany, but is a major landmark for Heidelberg. Its style was built in the Gothic style of the Renaissance and it'sfirst owner was Bishop of Worms. It has a very dramatic and long history. French author Victor Hugo wrote a letter in which he spoke about the castle's history.
"But let me talk of its castle. (This is absolutely essential, and I should actually have begun with it). What times it has been through! Five hundred years long it has been victim to everything that has shaken Europe, and now it has collapsed under its weight" (Hugo, 2003).
Castles are filled with rich history that seem to throw you into a different time and place, and even sometimes, into a different world. This is a fantastic list, with a lot of different choices. My personal favorite is Osaka Castle, but what's yours?
References:
Victor Hugo: Heidelberg of Frankfurt am Main. Societats-Verlag, 2003. ISBN 3-7973-0825-6.
Warwick Castle—History and Restoration. www.warwick-castle.com.
Parque e Palacio Nacional Da Pena. www.parquesdesintra.pt/parques-jardins-e-monumentos/parque-palacio-nacional-da-pena/