Top Recommendations for Traveling to Utah
Utah Means Outdoor Recreation at Its Best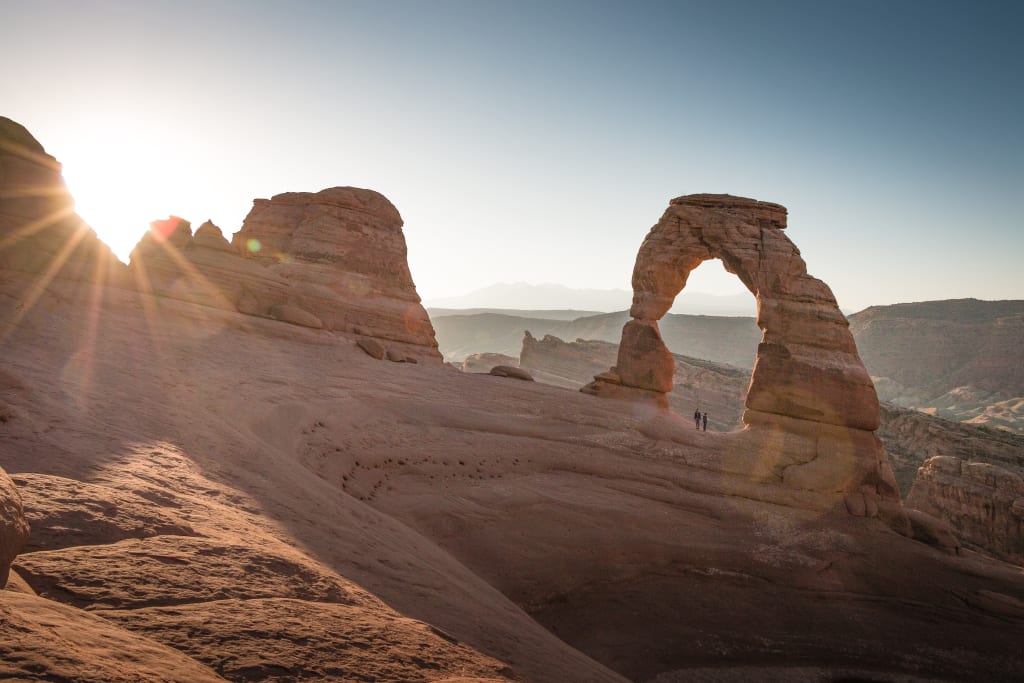 Utah is a state in the southwestern region of the United States that has some of the most incredible scenic beauty in the world. Along with its unbelievable natural topography, it is famous for its deep, dry powder snow for world-class skiing and snowboarding. The national parks offer ancient wonders from Dinosaur National Monument and Monument Valley, to the extraordinary sandstone formations of Arches and Zion National Parks. If you are looking for fun things to do in Utah, outdoor recreation is the place to start.
Winter Sports
Park City is best known for the Sundance Film Festival, but it also offers access for winter sports to six interconnected ski resorts. After skiing the slopes at one resort, you take well-maintained backcountry trails to the next. The Interconnected Trail Tours take you beyond the boundary through the untouched wilderness with pristine snow you could never have found on your own, and you are surrounded by towering peaks and verdant forests.
For a road less traveled, try Midvale, which is less than a half hour south of Salt Lake City. Even some locals aren't aware of winter sports options in this town that is located midway between four major ski resorts and has more than a hundred restaurants and bars from, local cafes to gourmet dining. You may find the prices are a bit lower here, as Midvale doesn't have the cachet that Park City has. When you want a break from skiing, snowboarding, sledding, snowshoeing, or ice skating, you can visit one of the many craft breweries in the area or go shopping. You are just 20 minutes from downtown Salt Lake City, and your ski pass gets you free passage on the UTA transit.
Mountain Biking
When it comes to outdoor recreation, Utah seems to top almost every list in the world. Moab, Utah and Fruita, Colorado are two of the best mountain biking trails in the world and the Kokopelli Trail connects them with an amazing ride. With a wide variety of trails, the road requires technical skill at every turn. You may start in the east and travel through the amazing high desert canyon lands of Utah with gravel, rock, sand, dirt, and creek crossings. It has two long climbs to 8,400 feet and a fantastic descent down Porcupine Rim until you enter Moab.
Salt Lake City
Another place to see is Salt Lake City. It is located at the foot of the spectacular Wasatch Mountains and extends to the shores of the Great Salt Lake. It has a vibrant metropolitan area surrounded by the incredible natural beauty, for which Utah is famous. You can live in this vibrant city and be just a few minutes from all the attractions of the mountains and wilderness. At Temple Square you can see the famous home to the Mormon Tabernacle Choir that gives free concerts most Thursday nights and learn about the history behind how this valley was settled in 1847. Today, after the 2002 Winter Olympics, it is a diverse city where many visitors come for the outdoor recreation and never leave. It has fashionable malls and first-class restaurants that offer cuisines from around the world.
Salt Lake City is also a center for great theater, music concerts that showcase the Utah Symphony, and jazz performances and special events that are held every week. The city has many up-scale nightclubs, as well as a thriving sports bar cult with pro basketball, hockey, soccer, and baseball games throughout the year. If you'd rather attend the sporting event, tickets are reasonably priced and you can get public transportation to most of the venues.
Utah is an amazing place to visit whether you just want to gaze in awe at the natural wonders, or take advantage of the sports wonderlands throughout the state. As the saying goes, there is something for everyone in Utah.