Beginner Backpacker
Top Hiking Gear of 2019
Top Hiking Gear of 2019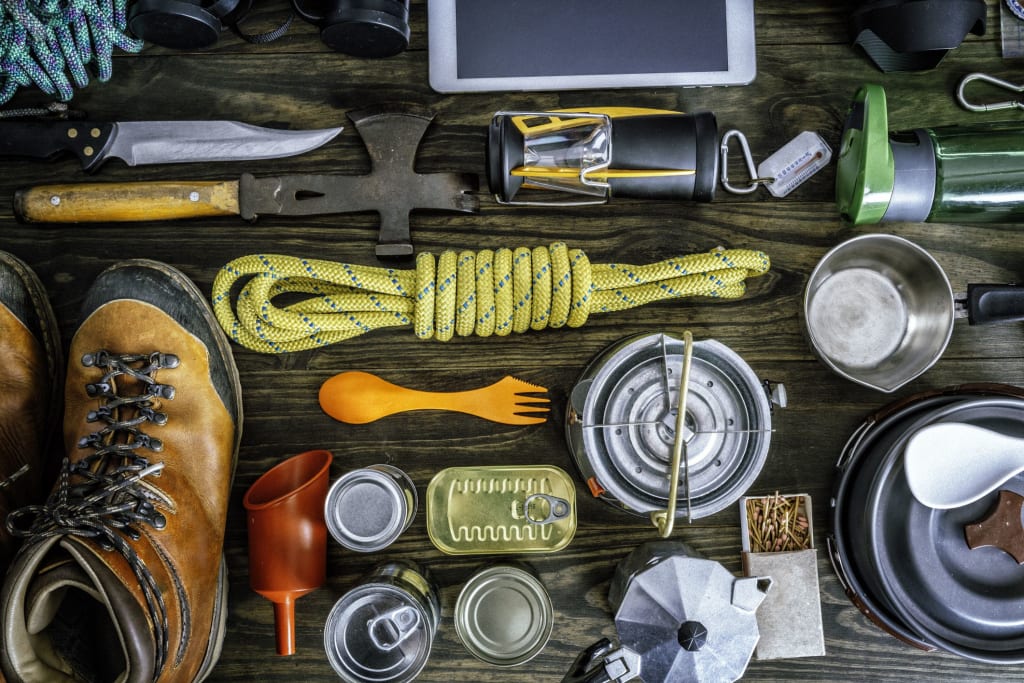 Hitting the trail is one of the most beautiful experiences for any adventure traveller. Be it for a day or two, the joy of listening to the birdsongs, breathing the fresh air, and the sound of leaves crunching underfoot is indescribable. It also goes without saying, hiking is not full of fun and adventures, but it is also a unique way to rediscover peace of mind and harmony.
And whether you're hiking to a nearby waterfall, or a difficult summit, dialing in essential hiking gear is a crucial part of any pre-trip preparations. So, if you are about to kickstart your journey, don't forget to take the following essentials along with you:
1) Navigation
A paper topographic map and compass are the most essential hiking gear to put in your backpack before you leave for your hiking trip. They are lightweight, durable, and reliable. Plus, they do not rely on batteries to work. Along with them, you can carry supplement tools such as GPS, PS devices, and phone apps with offline maps. Also to make your GPS tools run all day, don't forget to carry a subtle USB power bank to make sure your devices never run out of batteries.
2) Insulation
Nothing can be guaranteed about weather whenever you are on a wilderness trip. So, it's essential to pack extra insulation-clothing such as a hoodie, and rain protection even if you are going on a warm-weather trip. Also, make sure to avoid cotton clothing, as it takes a long time to dry. Choose synthetic clothes that subtly manage perspiration.
3) Sun Protection
Packing gear that offers sun protection is a crucial part of any hiking trip, even when the weather seems cloudy. Sunburn, sun-poisoning, bleeding cracked lips, and severe conditions like snow blindness can happen if one doesn't take the sun's power seriously. So, don't forget to carry an apt sunscreen, polarized sunglasses, SPF lip balm, a brimmed hat, a suitable umbrella, and protective clothing.
4) Illumination
Carrying reliable headlamps on a hiking trip is important. Sometimes a hike takes longer than you expect, and one can easily get lost in the dark. In such a situation, a headlamp will help you find your way back home. Also, make sure to carry your charged phones while hiking, as their built-in flashlights serve as a backup light source.
5) Fire
You should know how to build fire before you kickstart your hiking journey. Fire can be used to cook food, to provide warmth, or as a rescue signal. So, don't forget to carry all the essentials for building fire including a wind-proof lighter, firestarter cubes, waterproof matches, and a small fire flint.
6) First Aid
All adventure travelers must carry a comprehensive first aid kit. There are many pre-packaged first aid kits available in the market that are lightweight, and a perfect setup for minor, as well as major ailments.
7) Nutrition and Hydration
Hiking for a day, or even for some hours can be exhausting, and you need enough calories to maintain your energy. So, make sure to pack your energy bars, dry fruits, and nuts, jerky, and other stuff of your choice. For lunch or dinner, you can pack tortillas, cheese, meat, to make healthy, quick sandwiches. Similarly, for hydration, carry enough water to keep your body running smoothly on the trail. You can also take along your favorite energy drinks or shakes.
8) Emergency Shelter
Carrying a lightweight emergency shelter with emergency bivys, and a blanket is recommended in case you are forced to spend a night outside. It is better to take a light tent footprint as it serves multiple purposes: can be used as a shelter, a carrier, a blanket, and so on.
9) Repair Kit and Tools
Carrying basic repair tools on a backcountry trip is also essential. This includes a multi-tool knife, utility cord, tenacious or duct tape, and clear contractor bags.
10) Other Essentials
There are a set of other essentials you need to pack before kicking off your hiking journey. This includes apt footwear, toilet paper and trowel, trekking poles, hand-sanitizer, whistle, and a trash bag.
Before packing these things, we recommend you to go through our outdoor gear reviews to have a better idea of the products you need while hiking.