Top 5 Places to Visit
Luxury, Sun, Beach, Hiking, or Social Gathering. A List of the Top 5 Places to Visit!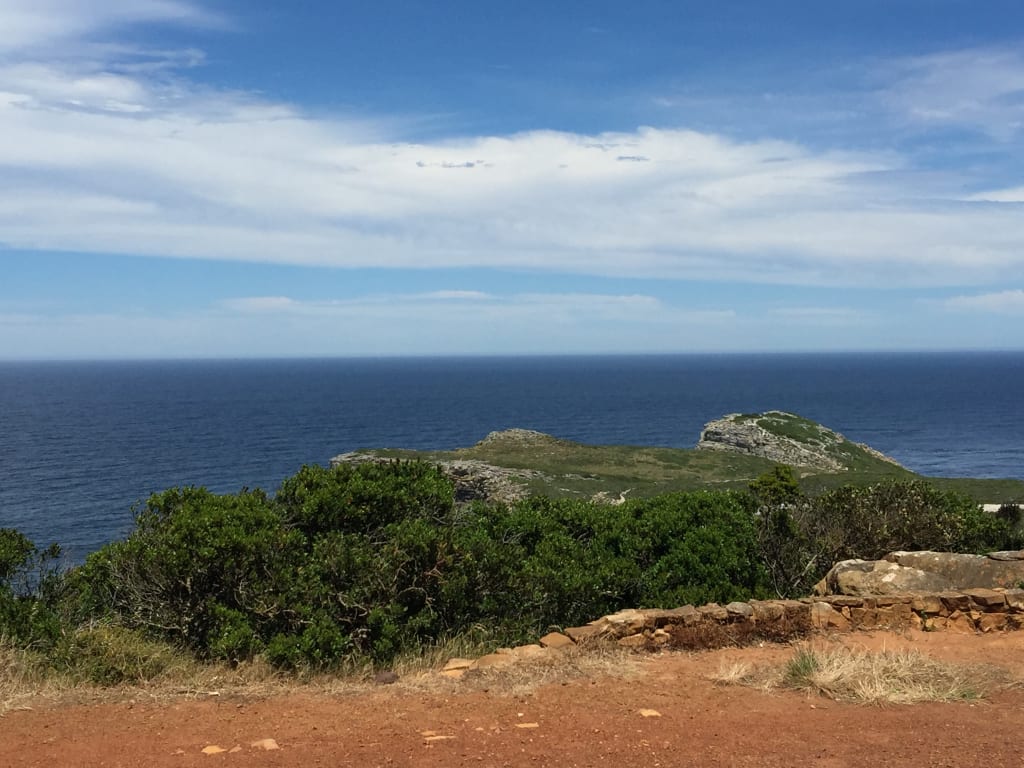 What's the difference between my top five places to visit and advice from a travel agency? Well, I am not selling you a package or a holiday, but rather giving you my own advice on the best places you need to visit.
Read on and digest the information I have included, for your personal pleasure.
1. Venda, Thohoyondou, South Africa
This place may not be the most talked about holiday destination, but it has a lot to offer. If you are looking to relax and spend countless hours in the sun, this is the go to place. Flight tickets from the UK are between £500-£600 during off-peak season and between £700-£800 during peak season. Closest airport is O.R Tambo international airport, which is in Johannesburg and roughly five to six hours from Venda. An enormous food market called Tshakuma and one of the gate entrances to the gigantic Kruger National Park, Punda Maria are here. Shopping prices are really cheap where a large packet of crisps will cost you around £0.30 and a full five course meal will set you back £9.00. There are many spas and "western" type shops as well as supermarkets available to you. Last but not least and the most important subject is the type of people you will come across. Not once did I see a person not smiling and everyone was willing to help me when I needed it. Many things pointed that they are indeed a very tight knitted community and are a friendly bunch of people.
2. Bharuch, Gujarat, India
A traditional yet dynamic place are the keywords for this destination. As with a lot of places in India, you will experience things you have never experienced if you are coming from the "west." Let me start off by explaining pricing to you. If you go to the market place, make sure you go with a local as prices can be bumped up really high if the shopkeepers sense a bit of tourist on you. But it's not always like that and the shopkeepers who are the most friendliest are the ones who have the best shops. Now that I have the slight negative out the way, a mandatory thing to do is eat, eat, and eat until you drop. You can eat all you can, and in as many restaurants as you want, whilst not surpassing more than £10.00 in a day. Hotel rooms will set you back by around £10 or £11 per night. This area is a massively diverse area where you see a Church, Mosque, and Temple in one section of the City. There is a part of city where the village elders all gather and tell stories and tales to the younger generation. The closest airport is Ahmedabad airport which is roughly between two and three hours away. Flight prices from the UK range between £300 and £500 at any point during the year.
3. Istanbul, Turkey
Possibly one of the most sought after holiday destinations for people looking for a short break and experiencing a place where the culture and tradition is very visible. Seeing as Turkey is predominantly a Muslim populated country, Istanbul is enormously diverse. This can be seen by people of all faiths and backgrounds in the streets, all enjoying and having a good time. With countless things to do and visit a few places that I visted are listed: Topkapi Palace, Haga Sophia, Blue Mosque, Galata Tower and the Bosphurus Bridge. Best thing to do there is to buy a 48 hour museum ticket, where you can access all the museums with a discounted price. When visiting the world famous "Grand Bazaar," I cannot stress enough the use of the word "haggle." You will understand this once you're there. Taxi prices are really high so instead of taking them, use the metro service which costs between three to four lira per journey. The food is magnificent and the meal that I ate on a daily basis was the lamb kebab, which I must say is divine (a pinch of lemon makes it heavenly). All the standard banks and fast food places are in the vicinity and the most common designer brands and shops on Istiklal Street. Standard hotel rooms with a 3-star rating would set you back by around £30 to £40 per night and roughly between £100-£150 for a 4/5 star rating. Definitely somewhere to visit before you die.
4. Bali, Indonesia
People often say "I want to go there once" and if that includes you, I say "Honestly, GO NOW!! And don't procrastinate." I have to say this is one of the best places I have been to in my life and that says a lot. A few words to describe Bali would be, beautiful, traditional, airy and the most suitable words would be heaven on earth. Food is the best and honestly you must try everything, and to top it off, the prices are extremely low. A full three course meal will cost you around £3 or £4. A hotel room for two would cost you between £10 to £15, and a flight ticket from the UK would cost you around £600 to £700 return. With friendly people, it always makes it a bonus as they are willing to go above and beyond to help you (just remember to tip). I'm not going to give you any particular place to visit in Bali as everywhere you look, you see something you must do. Walking with the elephants for me was just the cherry on top. For those who are into drinking and going to nightclubs, you may not see many around but there are a few that are besides the beach.
If you are looking to go, I suggest you do.
5. London, England
Living in London my whole life, this place has never ceased to amaze me. From the people to shops, the traditional and the cultural, I with all my heart believe no one can be disappointed with it. I honestly do not believe I am done with visiting different places in London as this city is always buzzing with new things to see. A few places to visit would be Big Ben, Buckingham Palace, Madame Tussuads, London Eye and London Bridge. This list can go on and on and on. Prices can be moderately high in London but getting an Oyster makes it so much easier. Top the card up when you want and you can use it for the underground and buses. A pattern of visiting highly diverse places is in this article and London is no diiferent. You can honestly see a Church next door to a Mosque. The London scene is just mesmerising and magical in all the essence of the word. You do have the high end restaurants and you also have the very familiar chicken takeaway places. Getting a hotel room in London would cost you £100-£200 and it's always worth it. The locals are always willing to help and customer service is too, contrary to popular belief. London has something for everyone!
Traveling is amazing and can bring out the best in a person. So why not travel wherever you can and live by the motto "travel, travel, travel."