Time to Rekindle the Tourism Fire
A Virtual Postcard for townships devastated by the 2019/20 bushfires
I want the world to be normal again. But a new normal.
I want to be able to live a happy life, and for others to do so too.
I want to go marvel at the beauty of nature.
I want to meet amazing people, eat amazing foods, experience things I can't get at home.
I want to travel.
BEFORE
Many years ago, before the recent floods, bushfires and pandemic, my wife and I took a driving holiday down the coast into New South Wales. Through the majesty of Byron Bay, home to treasured memories from my childhood, down through Coffs Harbour and on to Port Macquarie.
There were many stops on the way, and we vowed to return. We drove to the north on holidays, found great spots nearby. But always thought about exploring those spaces in-between we didn't get to last time.
AND THEN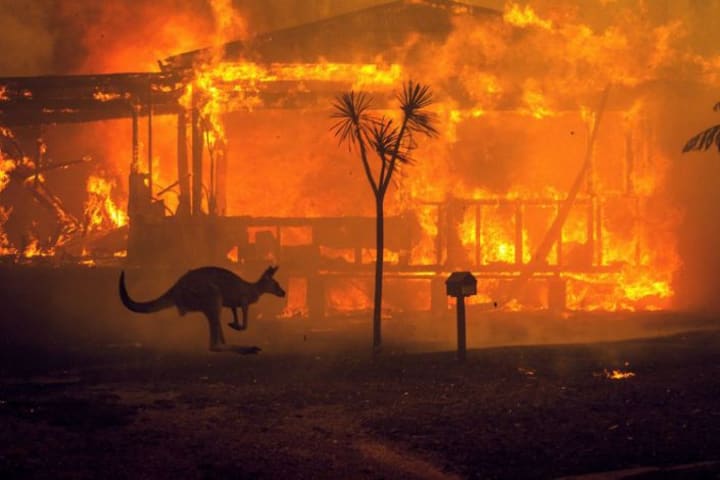 From November 2019 til early 2020 the world watched Australia burn. Brisbane avoided the horrors of the fires that burnt to the north and south, and at the time all we could do was donate money to charities and watch in horror and profound sadness.
It's true that a large portion of Australia burnt, but this is a vast continent: while the fires spread over 186,000 square kilometres (72,000 square miles), even with the vast desert at our core, more than half of our 7,692,024 square kilometres (2,969,907 square miles) is considered habitable, leaving the majority unscathed.
Sadly in the areas affected, many lives were lost, including native animals, and thousands of businesses and homes were destroyed. Areas near the fires saw tourist numbers plummet as people stayed away in fear of being trapped in a danger zone.
It was crippling from the loss of life and property, but also loss of income. This is the busiest time of year for many of these locations, and the holiday income they rely on to survive the rest of the year didn't eventuate. It was a horrendous loss after loss after loss.
NEXT
In the months after the fires were extinguished (many by damaging floods), we wondered how those poor communities were coping.
Like many others, we wanted to help rebuild these townships and help them forget that miserable spring / summer season.
Out of the blue, the world was turned on its head with a pandemic so contagious it necessitated a lockdown.
The rationale being, just like a bushfire, if you could contain it, you might have a chance to halt it in its tracks. But unless you wiped out every lingering ember, it had the chance to roar back to life.
Something we know all too well.
NOW
As we look ahead the smoke appears to be clearing.
Australia is lucky in that it is isolated by ocean from the rest of the world. Once we have wiped out the last instances of the virus we'll be free to move about again.
Now we can start planning our trips into the regions gutted by fire that are starting to come alive again.
The areas that were hit have vowed to rebuild, and have asked their neighbours to support them, not through charity, but by helping rebuild their lives by living with them. By visiting.
When the country is reopened for travel again, the hardest part is going to be deciding where to go. Should we revisit old friends or create new memories?
Blue Mountains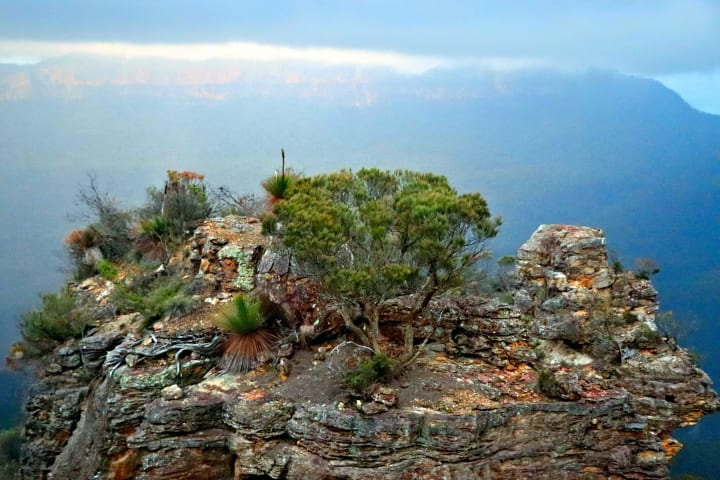 Large swathes of this stunning natural wonder were damaged, but tourism towns like Katoomba and Leura are still open for business. Our last visit to this region just west of Sydney was all too brief, and this is definitely one of the places high on our revisitation list.
The region may be home to majestic views like the Three Sisters (ask any visitor and they ALL have a photo of this vista), but there are also homely bed and breakfasts to stay in that hark back to colonial times.
Fresh air, amazing views, and walking trails that take you down into the valley where you can discover stunning waterfalls and billabongs that have been special to the first nation people for over 60,000 years.
Cape Byron to the Northern Rivers Region
Then there's the lure of the stunning beaches just over the border in New South Wales. Starting at the 'hippy' paradise of Byron Bay you can meander through numerous tiny villages where people live without a care.
Some of these places saw fires tear through the hinterland, but are already reporting regrowth. The famous laid-back Aussie attitude is backed by a stoic fortitude that takes over until the times are good again. These locals are the ones we want to support by visiting.
Staying a couple of nights at a local b&b or country pub, eating fish and chips from a local shop, visiting a crazy tourist attraction (like the Big Banana in Coffs Harbour). It's these little things that will help rebuild these towns. And create wonderful new holiday memories for us.
These sorts of spots also have great wineries and usually have quirky collectables made by local artisans. I remember being gifted a hand carved clog at one place we stopped at last time in Coffs Harbour.
Southern NSW Coast
We haven't been this far down, and this is the start of the largest areas affected in the fires. From here down into Victoria became a hell on earth, with people evacuated to the beaches as the fires turned day to night with their choking, thick smoke.
From Shoalhaven down to Kangaroo Valley, and onto Eden, their beaches still beckoning, and I'm sure there are surf lifesaving clubs eager to welcome visitors for a feed.
It's incredible to think that the last time we did a road trip, all we thought about were ourselves. What we got out of it.
Next time, we'll be thinking of the unknown neighbours who will benefit in a tiny way from our visit. Not only will we be rejuvenating ourselves by taking in the glory of their beautiful place in the world, but will contribute to their own rebirth.
australia
I'm just a simple man, trying to make my way in the universe. Writing flash fiction to amuse, entertain, enlighten & inspire … and Other Random Things.
Receive stories by Stephen Scott in

your feed