Time to Learn Spanish!! Chap. 1
Let's throw some numbers in it!!!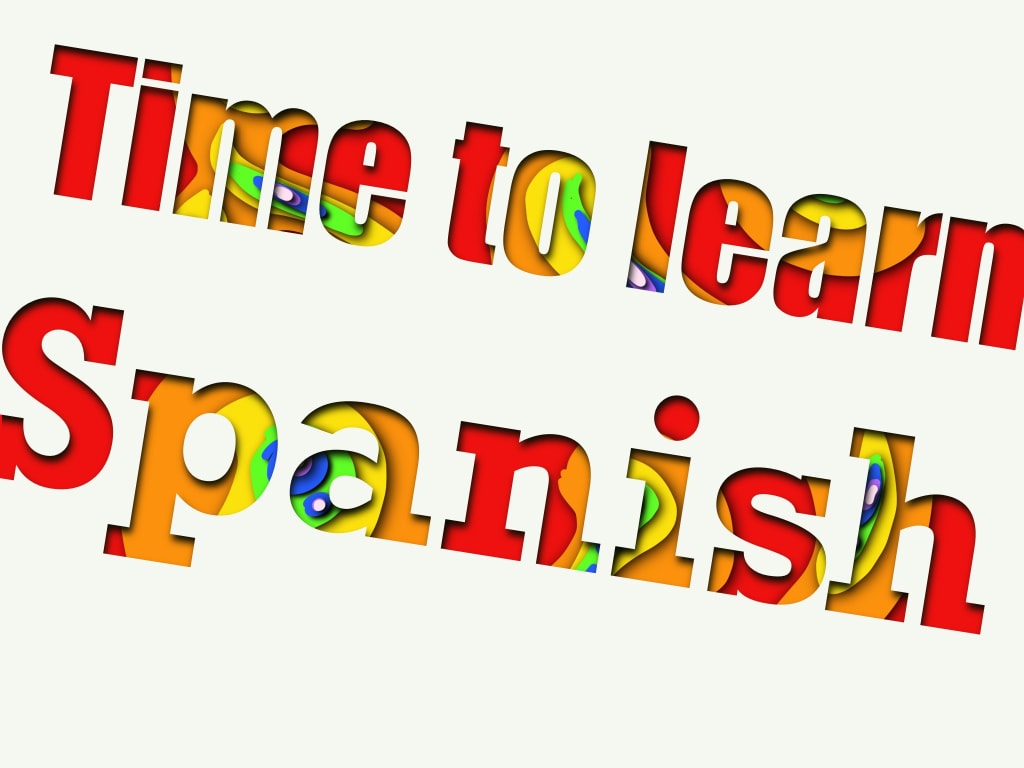 Oh, hey!! You're back!!
And if you're just checking this out for the first time, HOLD UP!!!
You gotta get to know me first before we start dating!!! GO BACK TO THE FIRST ONE !!
All caught up? Okay. Let's get it going!!
I wanted to get all fancy and tell you a story, y'know, try an' wine-an'-dine you, or whatever, but I don't think that's really necessary.... right now. The night is young.
If there's one thing that I can't stand, it's when language teachers want to teach you something that you don't even effing need!!
I know that I want to make sure that you're using this right away, so you'll be able to sweet talk your sweetheart as soon as possible -- gotta make them babies somehow!! -- and so to do that, I have to treat you like a child.
*Wow! okay, unsubscribe -- *
HEAR ME OUT!!! Hear me out...
In case you lied to me about reading the last post (In which case, jeez, I thought we were friends, but okay), I was always saying that the reason people SUCK at learning is ONLY because their learning resources SUCK. And when we were growing up, and learning from Mommy and Daddy, we learn one at a time and repetitively!!! THIS IS THE KEY!!
Now, the most useful thing you can do for yourself right now, like, at this moment, is to start counting!!
Looka-dis...
Uno ........................................ One
Dos ......................................... Two
Tres ........................................ Three
Cuatro .................................... Four
Cinco ...................................... Five
Now, here's a test of our friendship, 'cause if we were -- y'know -- creating a bond, here, you would have READ THE LAST POST and known what these next words are:
Yo, Pan, Quiero, Banana (like you need help with that one), Comer, Como...
Did'ja, did'ja, did'ja!?! Okay, fine. I trust you.
While we're at it, Imma throw in a couple more. Ready?
Looka-deez...
A las... ........................................ At... (time)
Un/Una ..................................... A
Y (pronounced, "ee")................. and
A'ight, LET'S DRILL THIS THING!!!!
Watch me work...
Read 'em and translate 'em OUT LOUD so you get it,
Uno
Uno, Dos
Dos
Dos, Tres
Uno, Dos, Tres
Tres
Tres, Cuatro
Dos, Tres, Cuatro
Uno, Dos, Tres, Cuatro
Cuatro,
Cuatro, Cinco
Cinco
Cuatro, Tres
Dos, Uno
Cinco, Cuatro, Tres, Dos, Uno
'Kay, Lemme stop there for a sec...
I know that a lot of people, when they're attempting to expand their mind, and I mean through the art of language, not weed -- though that could also work -- and they come across a word, and don't know if they're supposed to use the masculine or the feminine "the", like they're supposed to do in a Latin-based language, for some reason, And I'm here to tell you that your worries are over...
'Cause I'm not even gonna bother.
Like, I'll tell you this one rule to follow, and then this cock-a-maymee B.S. exception to the rule start throwing every single monkey wrench they got, and now you've got a lump on the head and a ulcer from the stress. NAH!
I ain't trying to do that today, okay? Gives me gas just thinking about it.
Like I said, one word at a time!
Drill deez suckas out loud (Remember, English and Spanish):
Banana
Una Banana
Pan
Un Pan
You see what I did there?
Did I bring up that it was masculine or feminine? NOOOOOOO. Why? Because no one wants that type o' headache!
Seriously, the best way to learn is through as little extra info as possible. We Drill it as we go along, so there's no need to worry about if you'll get it. You're so smart, there's no way you couldn't get. You cutie, you.
Okay, moving on...
Little mo' drillin':
Banana
Bananas
Pan
Panes
Dos Panes
Tres bananas
Cuatro bananas y Cinco Panes
Yo
Quiero
Yo quiero
Yo quiero dos
Comer
Yo quiero dos panes
Y
Yo quiero comer dos panes y una banana
Okay, This is starting to get useless... well, if you're not hungry it is.
I wanna put these number to some better use, eh? Let's tell time.
Gon' an' drill 'em:
Uno
A la una
Dos
A las dos
Tres
A las tres
Cuatro
A las cuatro
Cinco
A las cinco
LAST THING: We gon' put 'em together:
Read 'em an' weep! (By that, I mean translate them):
I want bread, and I want bananas at three.
I don't want to eat bread at four, I want to eat bananas at three!
I want three bananas and five breads at five!
Yep, I think we've done enough damage for today!
YOU ARE DOING INCREDIBLE!!! I'M SO PROUD OF YOU!!!
Right now, we're just building so we can tell more loverly stories in Spanish 'n' such... It's gonna be fun.
You can only get stronger from here!!!
Yes I meant to write "Loverly". Eff you, auto correct.
By the way, did you get a chance to look at "Siempre Bruja" on Netflix? If you did, great, if you didn't, I got another one that might be your speed:
It's, er... still on Netflix.
Have you ever seen "Nailed it"?
Well, try "Nailed it -- Mexico"!
It's all the fun and confectionery hideousness, but with our loverly language dancing around our ears.
Again, eff you, auto correct.
I .... think.... that's all I have to say...
If I don't remember, then it must not be that important.
~~~~~~~~~~~~~~
Anyway, that's it for now. I will be posting Spanish Language post every Monday, Wednesday, and Friday!
Thank You So much For Stopping By!!!
You can find out more about me and the things I do here:
And of course, if you're into what I write and you'd like to see more ('Cause I do more than act like a Spanish teacher), You can have a gander at the rest of my works HERE on Vocal.Media.
Friday, we'll be sayin' some weird sh*t!
I mean it; sentences are gonna get weird for a while...
Okay, Adios!!!

Amargeaux Rai
I am a freelance writer, blogger, poet and artist who studies Holistic medicine, palmistry, herbalism, and astrology. I also love interpreting dreams, eating chocolate and giving hugs.
See all posts by Amargeaux Rai →