Things To Remember Before Planning Your Spring Golf Trip!
Wouldn't it be great to book your stay at Port Aransas vacation rentals and make your golf trip an experience of a lifetime. Our guideline for the same.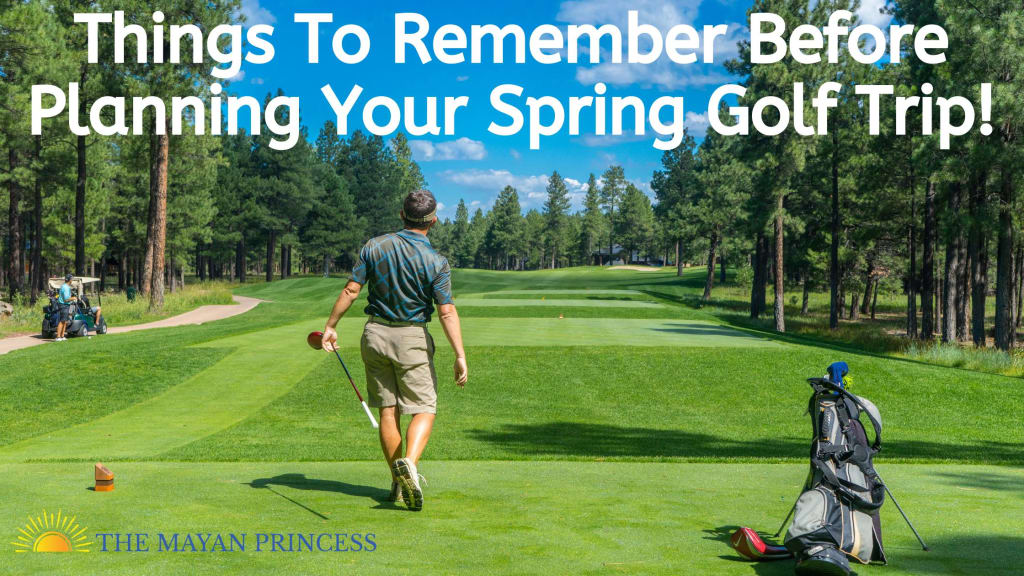 Planning a spring break? Book the best Port Aransas vacation rentals and make the most out of your spring break. If you are a newbie, there are some things that you should probably keep in mind to get the most out of your golf trip. Moreover, even if you are a seasoned professional, we are familiar with the tumultuous situation since the last year. As a new normal, there are few pointers that everyone should follow while going for a spring golf trip.
5 best tips for your spring golf vacation!
Among the things to do while on a spring break, golf seems to be the no1 fan favourite. Although, planning a golf trip also means a lot of work. From booking dates to finding accommodation, it feels like a challenge. With the correct pointers, you can book and enjoy your spring break effortlessly:
The most obvious mistake that many golfers make is worrying about their golf reservations rather than looking for a decent place to stay. Places like the Mayan princess beach resort offer tons of activities and have a deck for their own. Moreover, some golf courses also offer on-site lodging. This can spare you the trouble to get up early and travel to a golf course far away.
Onsite-lodging options also come with discounts and lucrative deals which can be a surplus. If you are considering some budget-friendly options, you should consider booking beforehand. Besides, choosing offseasons or flying mid-week for a golf break can bring you the cheapest deals.
This is no secret that some properties offer eye-catching deals only to charge you more! Yes, once you are interested and invested, you come to know about the different taxes and charged that levy. This can cost you more money and ruin your vacation mood.
If you are a serious golfer, you can check out some of the packages golf courses offer. These packages include accommodations, meals, and tee time. You can save a lot of money and get the most out of your overall budget.
The most obvious thing to check before golfing is the weather. It would be a waste to book a golfing trip when it is raining cats and dogs. Book your trip during spring and get rid of the winter blues.
Golfing during the pandemic
Planning a golf trip during the pandemic? Well, returning to the golf course after a tough year is not the same! Many golf courses have introduced new policies and guidelines that help us enjoy the sport safely. Not just your courses, beach rentals are now following new rules to ensure a safe vacation for everyone.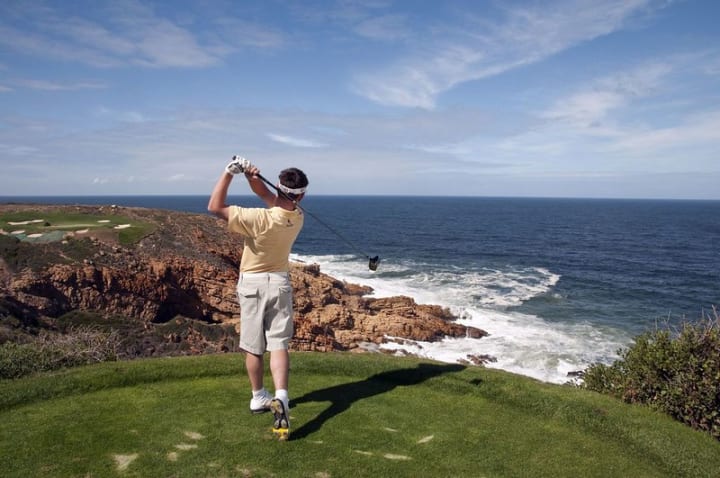 If you are planning to go on a golf trip this year, make sure to follow these rules:
Carry your own golfing equipment and in case you don't have one, you can consider buying one. Do not lend or borrow from others. You should also carry sanitary wipes to sanitize your equipment and yourself at all times.
Expect walking instead of riding a golf cart since they are not allowed right now. You should also carry your own water bottle and avoid buying there. Make sure you follow the social distancing rules strictly which means you should consider booking your stay and golf-course packages online.
The pandemic has gotten the best of us. We spent most of the year locked up in our homes, probably lying on the couch. So sudden physical activity can lead to the upper and lower cross syndrome. To avoid this, you can start doing some cardio to loosen the hip and back muscles.
You can also go for exercises like static stretching, dynamic movements, etc to reduce the stiffness of the muscles and lessen the chances of injuries. Port Aransas beachfront houses for rent
Although we are prone to risk at all times, golfing can be a great way to maintain social distance and still enjoy the game, unlike other activities.
Conclusion
Wondering where to stay? You can book the Port Aransas beachfront houses for rent at great prices. These properties follow safety protocols and sanitize the rooms regularly.
What are you thinking? Book your vacation today and have the time of your lives! However, we also recommend avoiding crowded areas or public gatherings at all costs. You should always wear a mask at the golf course and even bring your own pushcarts. Your safety is in your hand and we request you not to put yourself and others in jeopardy.