The Ultimate Packing List for Female Travelers
Going somewhere and not sure what to bring? Problem solved: The Ultimate Packing List for Female Travelers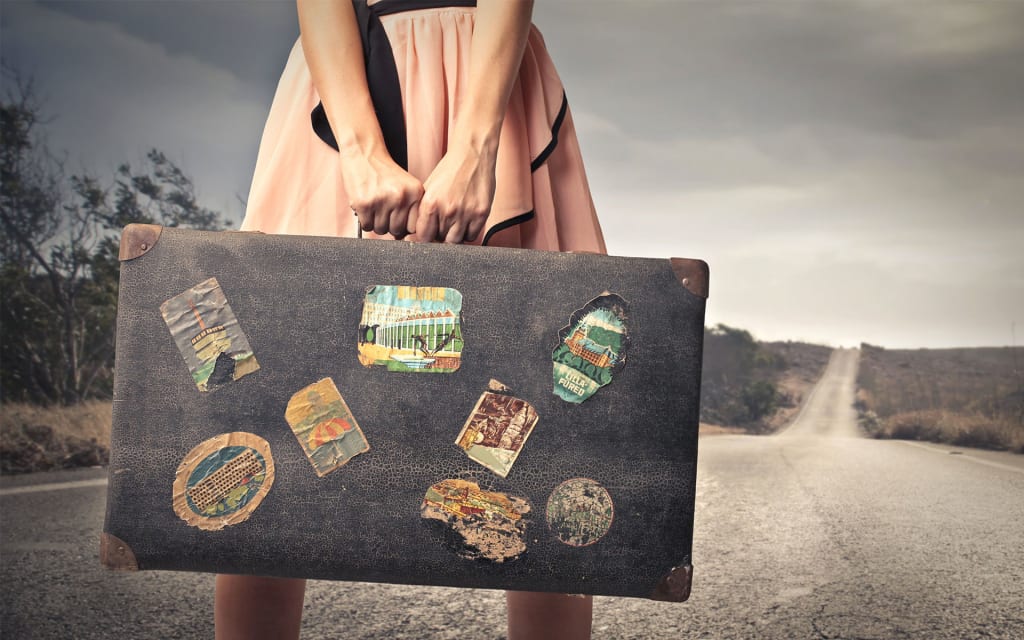 Packing is arguably one of the most difficult parts of planning a trip and to be frank, this guide will help, but not that much: Hey, I'm not a miracle worker. This list is born out of trial and error from my past adventures. It can be daunting to look at your bulging closet and then see the small, compact suitcase lying empty on the floor.
In your pre-trip state of stress, naturally you will want to assure yourself that you haven't forgotten anything and be sure to pack for every possible activity, weather variation and activity. But as you begin to quickly lose space in your suitcase (and realize you haven't even packed your underwear) you will soon be forced to reconsider your strategy. After too many bouts of frustration and overstuffed suitcases, I feel it is my duty to disperse this packing list for my fellow females. If you find this anywhere as useful as I do to plan for your trip, you're welcome.
Mental Preparation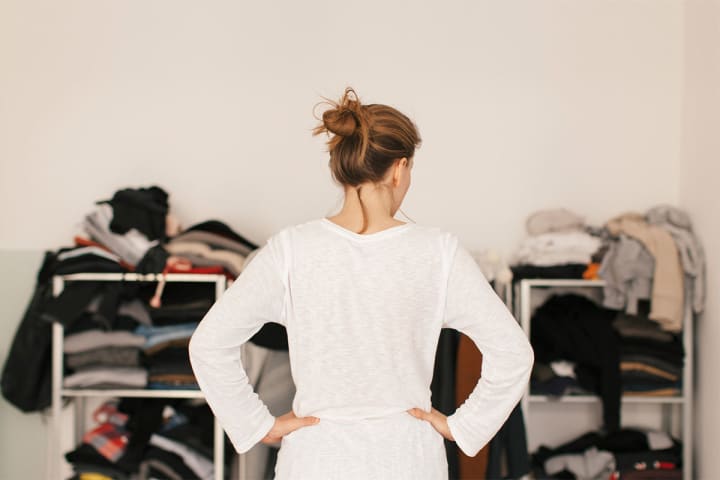 Some women have expansive closets and are unsure if they are bringing too much, others are perhaps worried about arriving unprepared, and there are some who just have no idea what items to pack. It is safe to say that at some point, most people have been in all three of these stages of packing distress.
Know that the first step of packing doesn't involve your suitcase at all. It begins with research. It is important to consider the climate of the location you will be staying in. In cooler climates, make sure you pack clothes that are suitable for layering and are made of good, quality materials. For warmer climates, pick more flowy, breathable fabrics. Familiarize yourself with the location and its climate and you will have a much easier time packing.
However, there are certain things you will need for any travel occasion. In lieu of repeating myself, I have included them here:
Enough socks and underwear to change every day (and then throw in a few more)
2-3 comfortable, sturdy bras
1 sports bra
1 pair of walking shoes
Hot Weather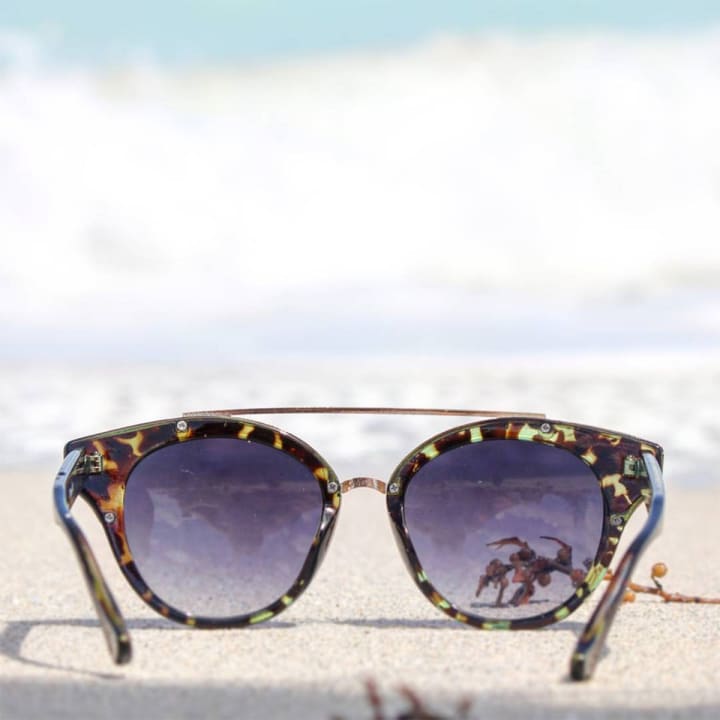 Hot weather can be difficult to pack for. While you may be thinking all shorts, bikinis and tiny tanktops, you may come to regret that upon arrival.
Remember that before packing, do some research on your destination location. In many countries, shorts and spaghetti straps are not appropriate; you might get dirty looks (or angry words) from locals if they feel you're showing too much skin. Ensure that your clothing follows local expectations and traditions, even if it is pushing upwards of 80 degrees.
Tight, clingy clothing will get sticky and uncomfortable in the heat and you will stand out more against those dressed more conservatively. Many people also find that long, flowy clothing is more comfortable and protective in hot environments. Try to limit yourself to the following:
6 short sleeved/cap sleeved tops
3 bottoms; capri pants, longer shorts, and flowy pants
1 dress; good for midday jaunts around the city
1 outerwear; you most likely won't need a full jacket, but a cardigan or a cover up will be your salvation on a chilly bus or train ride.
1 pair of sturdy sandals
A hat or scarf to cover your face and scalp from burning
Temperate Trip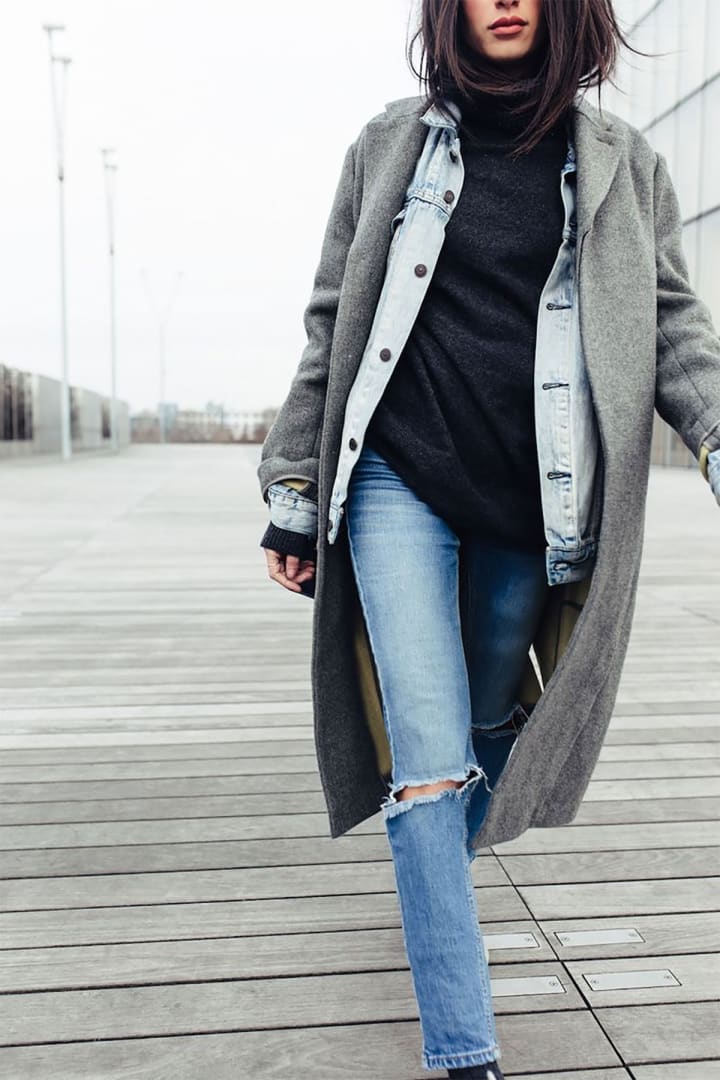 Temperate climates are often the most comfortable to be in as you are not constantly struggling to regulate your body temperature. The downside, though, is that in milder climates, the temperature can often fluctuate unexpectedly. Maybe the weather is mild in Scotland at the time of your trip, but consider that it can also be very windy and that rain is likely-but not a certainty-in that season.
Temperate climates are simultaneously the easiest and the most difficult climates to pack for; there's less room for grave error, but you also don't have the luxury of thinking in terms of constant glaring heat or a constant stream of snow when packing. Layering is most important here; the following items will help you stay comfortable no matter what unpredictable weather variations come your way.
1 long sleeve thermal
1 sweater
4 short to mid-length sleeved shirts
3 bottoms; 2 pairs of pants or dark skinny jeans, comfortable capri pants or leggings
1-2 dresses
2 jackets; 1 light windbreaker up and 1 rain jacket
1 pair of flats
Packing for a cold climate trip almost always ensures that you fill your suitcase to the brim with 'just in case' additions. But there are cold climates and then there are arctic climates, so be sure to identify exactly what kind of 'cold' we're talking.
Regardless of the extent of the cold you will face, it is important to bring layers. This means you will be bringing more clothing than the alternative sections but trust me, that's way better than packing light and shivering. My go-to packing list for chillier destinations includes:
2-4 long sleeve thermals for layering
2-3 tops that can go over thermals
2-3 sweaters; turtlenecks or high collars are the warmest
3 pairs of pants or dark skinny jeans
1-2 pairs of fleece lined leggings
1 heavy cardigan
1-2 coats; heavy and warm rain or snow jacket and a fleece jacket to go underneath
Long socks that can cover your ankles
Snow/hiking boots
Knit hat, gloves, and a scarf
Toiletry Talk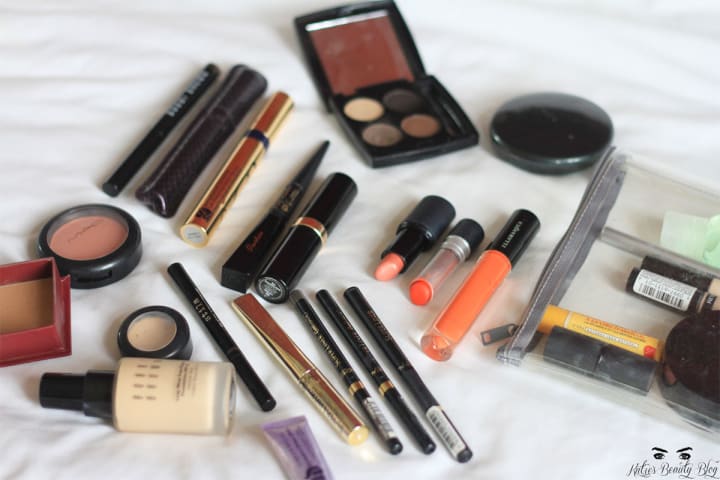 Consider getting a hanging organizer for your toiletries as these fold up and fit very easily into your suitcase, and keep all your goods from spilling or getting lost at the bottom of your bag.
If the weight of your bag is pushing the airline's limits or you simply forget to bring them, remember that it is easy to purchase shampoo, toothpaste, body wash and other basics in most locations, especially if you'll be in a city. Many airports have quick stop shops for these oft-forgotten items, and you can always stop into a pharmacy as well. Every lady has their own toiletry must-haves, but this list covers all the major beauty and health categories:
Contacts/Contact Solution/Glasses
Toothbrush & toothpaste
Shampoo/conditioner
Face wash
Body wash
Face & hand lotion
Hair brush
Deodorant
Sunscreen
Make up
Razors
Prescriptions
Tampons, pads, or panty liners
There is much more that goes into a trip than the clothes you choose to bring or the makeup you will wear. And the truth is, no matter how much we all tend to stress while packing, just remember that ultimately you'll make it work. I've never heard of a vacation being ruined by not packing exactly what you should have in retrospect. Do the best you can, but relax - you're going on vacation! These odds and ends don't fit into any particular category, but it's the items that always earn me brownie points from my envious friends who wish they had my traveler's foresight:
Phone, camera, laptop if necessary
Chargers (and an extra phone charger doesn't hurt)
Universal power adapter (for international travel)
Hair ties, bobby pins, and headbands
Collapsible water bottle; saves space when empty and full
Tissues; you will thank yourself in public bathrooms
Wallet for your ID, passports, any cards or cash you are taking
Copy of your itinerary, location addresses, and phone numbers
A crossbody bag with zippers to ward off would-be thieves
Padlock
Small first aid kit
A doorstop- may seem strange, but if you are concerned about people coming into your room uninvited, put this under the door
Notepad & pens (I try and document everything I do each day of my trip-you'll want to look back on it later!)
Laundry detergent; I'm a huge proponent of impromptu washing.
Books, books, books!
There are plenty of packing methods and different bags to use but there are tried and true measures that are common among travelers: rolling your clothes or using packing cubes. Both have their pros and cons, so do whatever's more comfortable for you.
Of course the ultimate packing list is not exhaustive nor tailored to every female traveler's needs. There will undoubtedly be items that you would include that are not listed, or things you find unnecessary here. However, it should provide a baseline of what to bring and how to pack accordingly without overloading yourself or working yourself into a frenzy. There are too many other variables and bigger things in your trip to worry about than what you put in your bag. Your focus on your trip should be the adventure, not what is in your suitcase. For first time travelers especially, that empty suitcase can be a daunting foe, but with the ultimate packing list for female travelers, you can face it head on.