The Gardens and Grounds of Charlottenburg Palace, Berlin
A place to explore if the weather is fine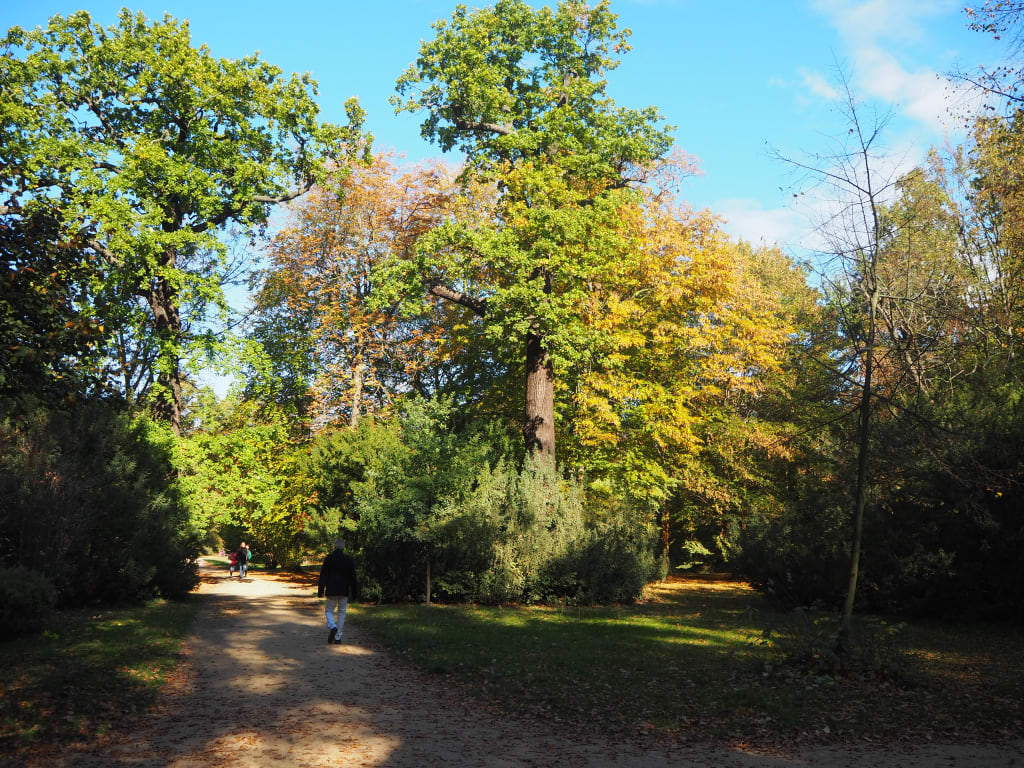 Visitors to Berlin's Charlottenburg Palace can not only enjoy the delights of its many rooms, now restored to their Baroque splendour after damage caused by a wartime air raid, but can also explore 55 hectares (136 acres) of gardens, lakes and other grounds at the rear of the Palace. These areas are free to visit and are an open space that is greatly valued by local residents.
The original owner of Lietzenburg Palace, Sophie Charlotte, after whom the Palace was renamed after her death, was very interested in garden design and planned a large formal garden after the pattern of that at Versailles, near Paris. The emphasis was on straight lines, long paths and geometric shapes, with regularly placed statues, vases and potted plants. Good use was made of the adjoining River Spree in that a harbour was created for gondolas.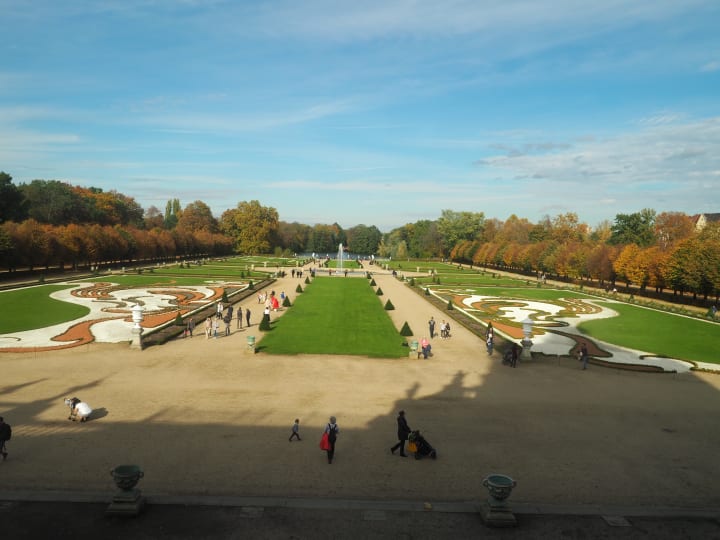 Sophie Charlotte was also very keen on building an Orangery on the western side of the main building and this housed more than 500 orange and lemon trees.
However, later kings, notably Frederick William II and III had other ideas and transformed the Baroque garden into something more along the lines of an English landscape garden with grassy meadows, copses, meandering paths, isolated statues in flower beds and watercourses that surrounded irregularly-shaped islands that could only be reached by rope-ferries. By 1833 virtually nothing remained of the original Baroque layout.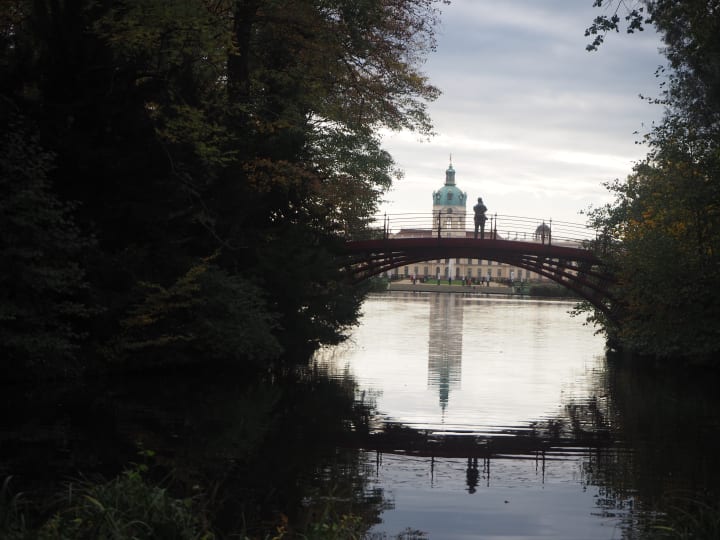 World War II was a disaster for the grounds of Charlottenburg Palace, which either became completely overgrown or were used for growing crops.
Post-war restoration, between 1952 and 1968, managed to combine the designs both of Sophie Charlotte and the later kings. However, it was not until 2001 that the large French-style Baroque garden, complete with a fountain, reached its final form and now looks much as Sophie Charlotte would have seen it.
At the far end of the formal garden is a long lake beyond which, and to one side, is a large area of woodland and grassy areas, with wandering paths and watercourses, which are more in keeping with the landscaping notions of the two Frederick Williams.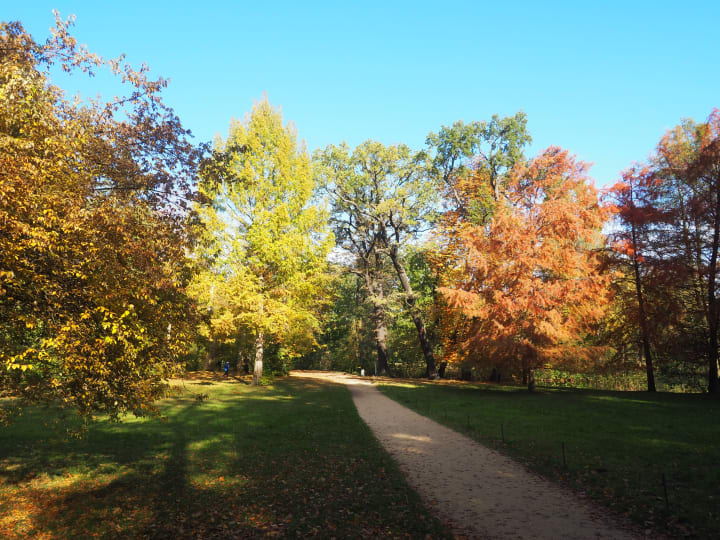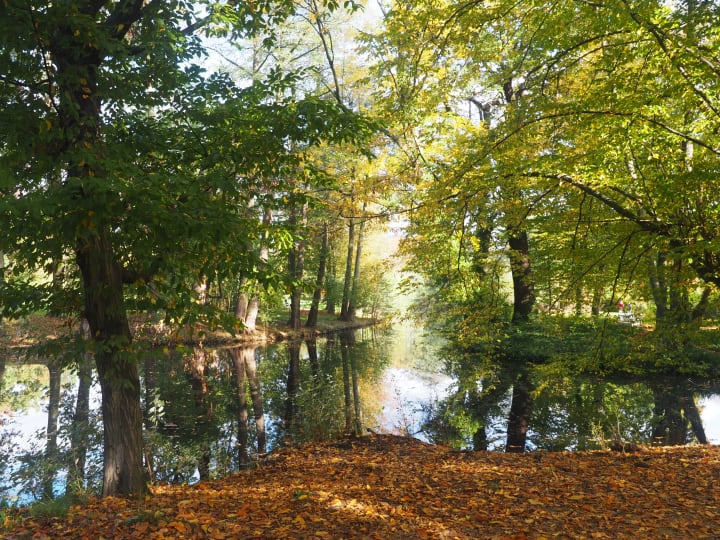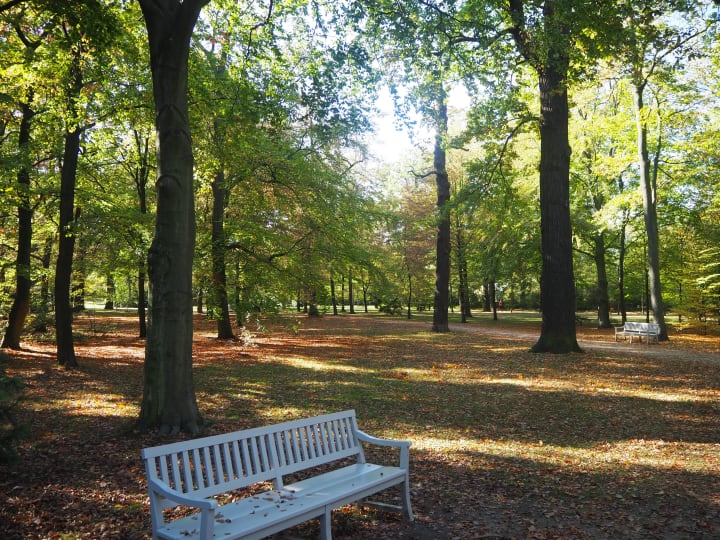 There is therefore much to explore and enjoy, with many opportunities to spot birds and other wildlife.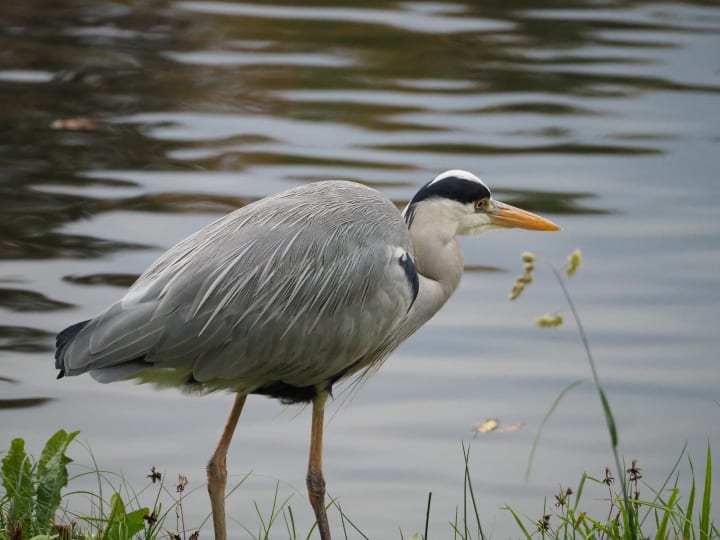 The Mausoleum
Hidden away in the woods, at the end of an avenue of fir trees, is a small building on the model of a Doric temple. This was built between 1811 and 1814 as the final resting place of Queen Louisa, the wife of King Frederick William III. She died in 1810 at the age of 34. Her funerary monument was sculpted from Carrara marble and is a particularly moving piece of Neoclassical sculpture.
The Mausoleum was later used to house the remains of Frederick William in 1840 and the first German imperial couple, William I and Augusta.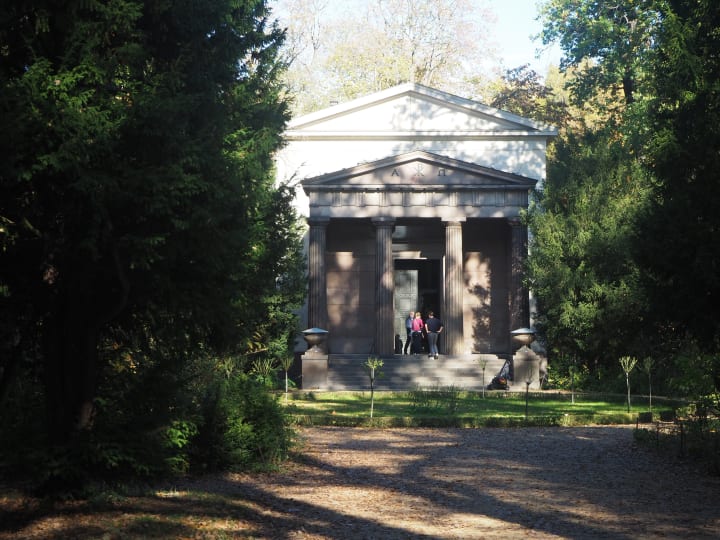 The New Pavilion
This building, which is close to the far end of the New Wing, was built after the death of Queen Louisa and after Frederick William's second marriage (to Augusta of Harrach). He did not wish to live in the New Wing (which had been his home with Louisa), so he had this private residence constructed instead.
The two-storey New Pavilion is cubic in shape, with a flat roof, French windows and an Italian-style all-round balcony at first-floor level. Frederick William had stayed in a very similar building in Naples and wished to have his own version of it at Charlottenburg. The interior was decorated in Neoclassical style.
The building one sees today is actually a reconstruction of the original which was destroyed in the 1943 air raid that did a huge amount of damage to the Palace. Since 1970 it has been used to house an art collection that includes works by Caspar David Friedrich and Karl Friedrich Schinkel.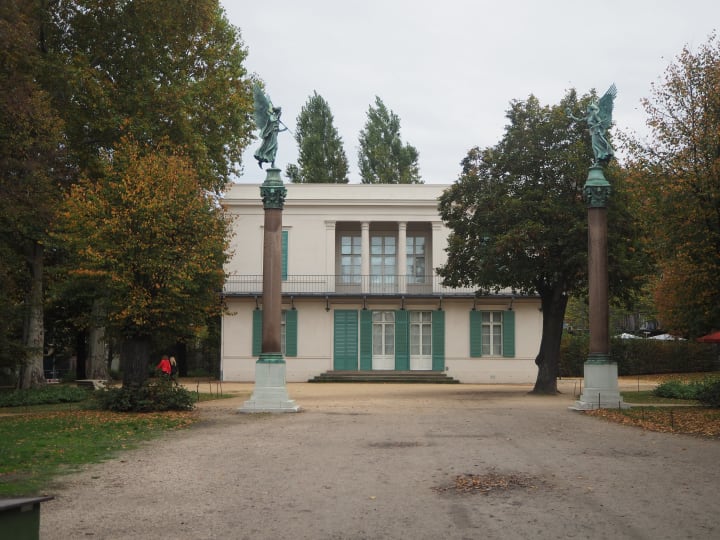 The Belvedere
Towards the northern end of the Palace grounds is The Belvedere, a three-storey observation tower on an oval ground plan. The building was originally on an island, but the nearby watercourses have since been altered.
It was built in 1788 on the orders of King Frederick William II, who wanted somewhere private to which to retreat and from which he could observe his estate. It is also believed that King Frederick William, who believed in spirit manifestations, used the Belvedere for carrying out Rosicrucian seances.
After World War II only the shell of the building was left standing and the interior was rebuilt in a greatly simplified form. It is now used as a Museum of the History of Berlin Porcelain.