The Best Venues for Asian Cuisine in Sydney
Craving for Asian cuisine in Sydney? Look no further! Here's a list of the best venues….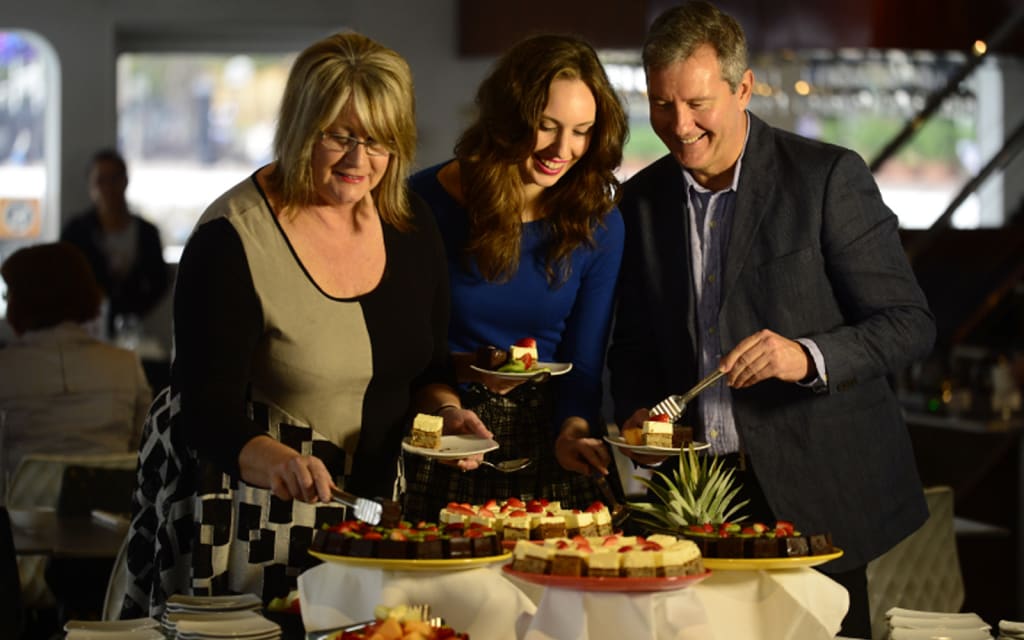 New in the city and yearning for something Asian? It's normal to want a taste of something Indian or Oriental on our taste buds. Being a foodie, my weakness has always been Asian cuisine. Being a Sydneysider, I am quite familiar with the famous joints in the city. So, I do know where you can catch the best Asian food in town. For all those who are a fan of the cuisine or are just missing food back home, this blog will guide you through the best venues for Asian cuisine in Sydney:
Red Lantern Restaurant
This Vietnamese restaurant was the winner for tripadvisor traveller's choice for the top 10% of restaurants worldwide in 2020. Its motto itself is to uplift the human spirit through flavour, hospitality and heart. Their cuisine ensures to do exactly that, boost a person's mind through their food, service and love. Their famous chilli salted squid and fried tofu with black vinegar is something you can't afford to miss. Not limited to that they even offer street food snacks like prawn and pork rice paper rolls with hoisin sauce. They have even introduced a exotic tea brand called tiger-purr which in their words is an anti-ordinary chai (tea) for anti-ordinary human beings.
Mamak Malaysian Roti & Satay
This award winning Malaysian restaurant is named after the roadside stalls of Kuala Lumpur that offer Malay street food. What began as a street food stall by three friends eventually developed into two restaurants. Renowned for its authentic, bold and fragrant flavours, it promises incredible customer service. Their menu includes mamak roti with curry dip and sambal sauce, satay, rice, noodles and teh tarik (pulled tea). They don't disappoint the ones with a sweet tooth as they offer options like roti kaya with coconut and noodles made with gula-melaka syrup with coconut milk and shaved ice. For sweet & savoury, this is the place to be.
Magistic II Sydney Harbour Cruise
Along with magnificent views and the ideal ambience, Magistic's Sydney Harbour buffet lunch cruise offers a delectable buffet with a variety of dishes from far and wide. What stands out here is the Indian and Oriental cuisine. Murgh Makhni, juicy tender chicken fillets simmered in classic butter chicken sauce and flavoursome Oriental fried jasmine rice with edamame beans are some of their hot selections. Note that the menu is subject to change with an inclusion of the best of Asian. Not only that, the buffet menu options are included on board their dinner cruise on Sydney Harbour as well. A dining experience on the cruising waters with your favourite delicacies, what more could you ask for?
Walsh Bay Kitchen
This sleek event space is located in the heart of Sydney's arts district, near the Roslyn Packer Theatre. With a theatrical setting and oozing ambience they offer Asian fusion cuisine that blends with Japan. Their tempting menu includes mirin poached prawn salad, chipotle and dragon rice balls with mushrooms. What's more? They have an excellent pre-theatre two or three course meal while they put on a show. Seared scallops, Japanese savoury custard, salmon roe and broccoli crumbs are a part of their course meal. Relish food to your heart's content with a dose of entertainment.
Galli-Galli Restaurant
This hidden laneway restaurant in Sydney serves mouth-watering Pan-Asian food, to the tunes of acoustic music. This buzzy hotspot serves the most popular dishes like prawns, fried chicken and pizzas. Though the cuisine here is mostly Indian, the Tibetan and Nepalese originated momos here are a must try. These yummy dumplings come in a variety of dressings specially with tandoori paste. Have them served with grilled chicken or with udon noodles and garlic mushroom sauce. There is no compromise on quality and variety here.
Listing out these venues has certainly got my tummy growling. So, for all those craving Asian foodies, I am sure this blog will prove to be really helpful. If so, let me know in your comments below. Bon appetit!
Reader insights
Be the first to share your insights about this piece.
Add your insights