The Best Places Traveling with Your Buddy
Traveling guide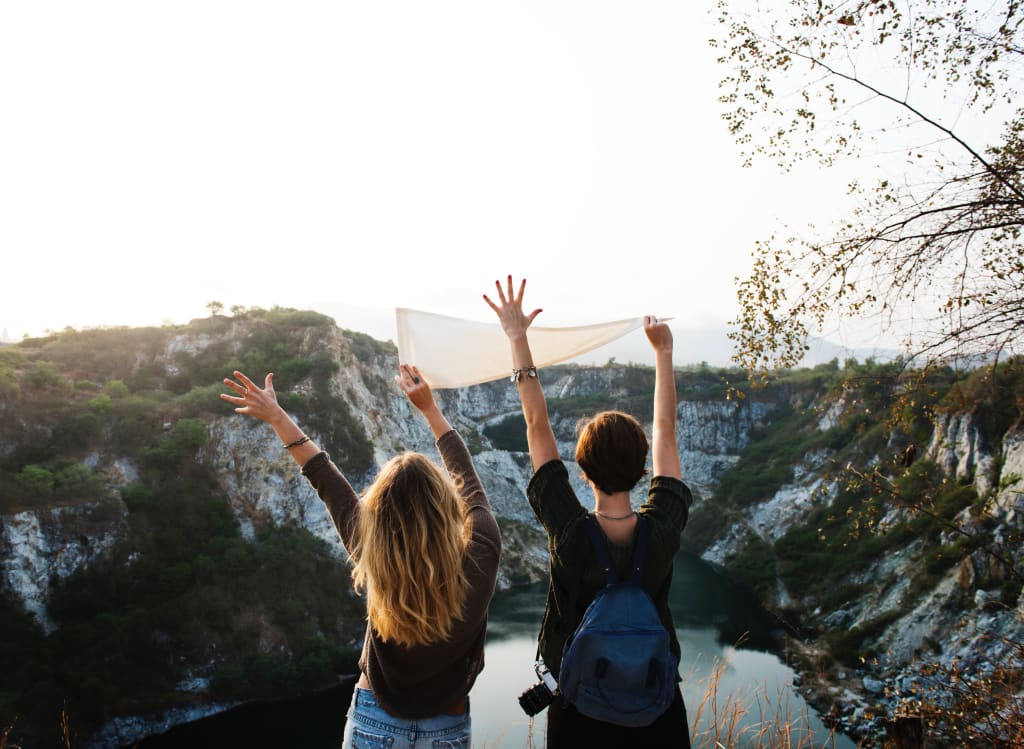 Have you ever wondered the best places that you can travel with your friends? It is quite simple to travel to many countries. Before you research by deciding the best places to travel with your loved ones, it is a good idea to make sure you know where to go. Making sure everyone is ready to travel with good health is very important. When you are ready, here are several places to travel with your friends.
Barcelona Makes It Fun
Barcelona is one of the coolest places in the world. From on land to sea there's lots of places to go there. Park Guell is one of the coolest places to take all types of friends whether it be dogs or people. FC Barcelona stadium is one of the most visited sites in Barcelona. One of the most famous soccer players in the world has played in this stadium. Lionel Messi is one of the big favorites in the Barcelona. Messi is very respected for his skill as a soccer player. He is debated to be one of the greatest all time soccer players.
In Barcelona they also have an amazing aquarium featuring many different unique sea creatures. You can also do a kayak tour and snorkeling while visiting Barcelona.

A Trip to Key West Florida Is Pet Friendly
Many people will be relieved that Key West is a friendly area for pets. If you come to the beach at Waddell, your dog can be allowed not to wear a leash. When you go to a bar, they are very open when your dog arrives, especially at Louie's Backyard. You can even bring your dog with you when you are on a boat or if you decide to kayak, so your dog can join in on your adventure right beside you. A real great option that you will like is that Key West has a sandbar nearby that welcomes dogs each day.

Vancouver Will Make You and Your Pet Adventurous
Vancouver gives tourists experiences of a lifetime with their dogs when they can see several parks where dogs who are friendly can roam freely. Vancouver has The Capilano Suspension Bridge Park. This park allows your pet to walk over a four hundred plus feet-long suspension bridge right above a river which is surrounded by a very beautiful scenery outdoors to experience mountains and nature up close.
People with their pets are encouraged to spend a few nights at The Fairmont Hotel Vancouver. This hotel will allow your pet to have their own food, toys and a comfortable bed that will feel like a luxury for them and you. Your pet will never get bored, but they will be pampered. When you shop downtown, your pets will enjoy your company when you shop.
When people want to take their pets with them for travel, the cavalier king charles puppies for sale are very gentle. They are friendly and cheerful, who just love to play with people. What makes them so adorable is that they have the cutest eyes that will make you fall in love with them. They make the best travel companions.
South American Travel
While traveling in South America, you can not miss seeing one of the seven wonders of the world. You need to visit Machu Picchu in Peru. There's many different ways that you can reach the site. There are ways to hike into Machu Picchu, helicopter over, or take a train in. Most people that go to visit take a train that is nearby Cusco. There's lots of unknown facts about Machu Picchu that you can find out before going. There's even a secret temple that you can visit.