Take Some Time to Learn More About the PURA VIDA LIFESTYLE. .
If it turns out to be just what you were looking for, you'll never let it go!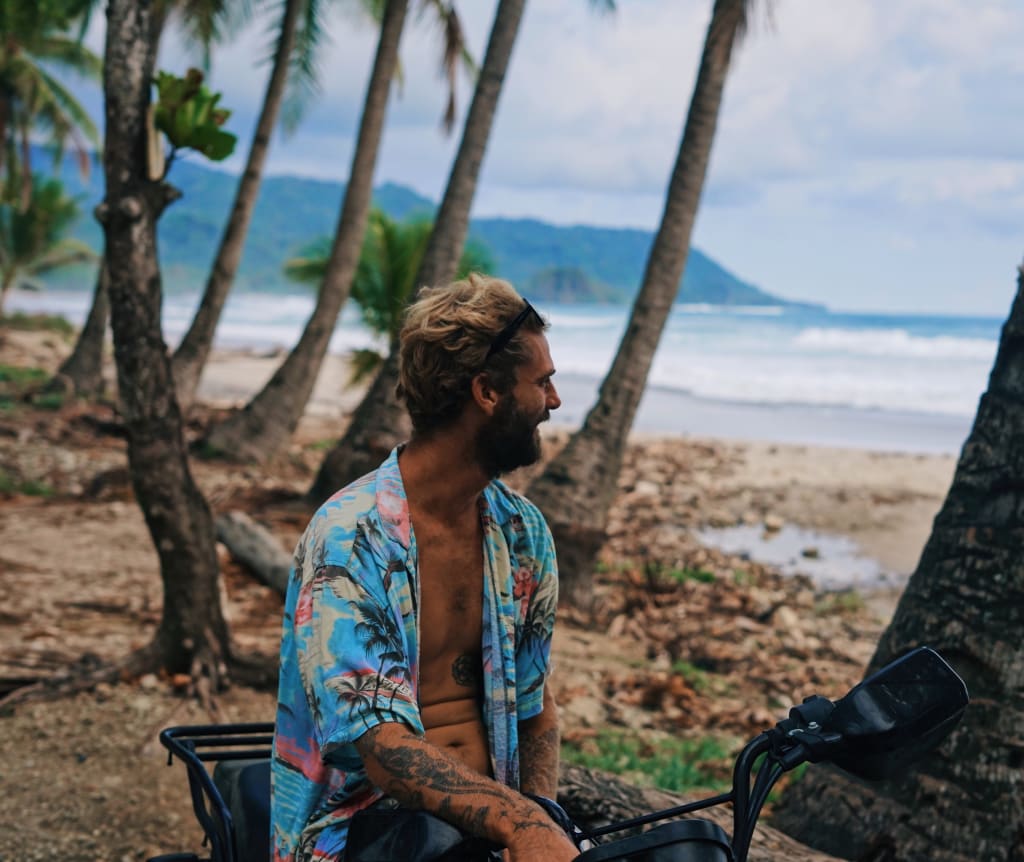 No need to wear a watch here in Costa Rica. .
So much information about Costa Rica is available to all of us. An abundance of stories, photos, news articles. . so many ways to learn about one of the happiest countries on the planet!
I get a lot of our ideas for our podcast episodes from the Facebook groups. There's at least 100 or so that I look at on a weekly basis. Lots of ideas and information regarding everything about this wonderful country. If you want to learn about the Caribbean Coastal areas, there's a group for that. If the Central Pacific Coast turns you on, there's a group for that! If the wildlife is in your sights, there's a group for that. . birdwatching. . yep, there's a group for that, too! So many people spend so much time providing personal accounts of their coffee plantation tours, their hikes through the tropical jungles we have here. . tour guides advertising their expertise. And of course, real estate agents showing off their homes and land for sale!
There's so many people who spend so much time giving out excellent information about Costa Rica. Lots of bloggers, vloggers, photographers. . One couple writes amazing stories about their journey for the past ten years to all areas of Costa Rica. They point out the good and the bad. . where to go and where they think you should stay away from! Another couple post photos of their garden, their daily routine, what they are having for breakfast, for lunch and for dinner as well! Never gets boring. In fact, it kind of grows on you. Those of us who search out this information simply gets more ideas on what to see here. We all think we've seen just about everything there is to see in a country no bigger in size than West Virginia! But then, we read about something else that catches our eye and makes us want to visit asap!
Day trips in Costa Rica are so much fun. I live close to the Sabana Park area, just west of downtown San Jose. It is centrally located. . only about 20 minutes from the airport. . about ten minutes from Escazu and the busses run all over the place from this central location! So, all one has to do is figure out what direction you want to go and then GO! I don't have a car here in Costa Rica. When I want one, I rent. That is my preference. So I've become familiar with all of the bus routes that go as close as Ciudad Colon all the way to San Isidro, Turrialba, Limon, Playas del Coco and all other areas around the country. So easy. . so much fun. One can EMBED themselves in the culture by sitting among the people. . practicing your Spanish. . learning the culture. . seeing little children interact with their 'abuenla'. . and watching time go by in a "PURA VIDA" kind of way. . at a much slower pace than we're used to in the USA or Canada. Time really does slow down here and taking a day trip on a bus to another small town just to have a plate of gallo pinto is a great way to pass a day by! You always seem to meet new friends and you get to see so many wonderful views that Costa Rica has to offer!
So many ways to enjoy Costa Rica. You don't have to spend a lot of money. You don't have to own a car. You don't even have to try hard to enjoy life. There's no 'keeping up with the Joneses' here. There's no urge to go out and spend your money on a brand new car. No reason to go out to a fancy restaurant, either. Your ideas of what is successful changes. Being "successful" here is catching an amazing sunrise to start the day. Being 'successful' here is enjoying a cup of hot, fresh Costa Rican coffee and sitting on the park bench in the central area of any town. . watching the people go by and not worrying about the clock at all!
Costa Rica allows you to slow down, smell the roses, enjoy every moment of every day without feeling guilty. Many of us are so inclined to be workaholics. That is what has been taught to us from an early age. Working hard to earn more money to buy more things. . to collect more toys. Nothing wrong with that. But, so many of these 'toy collectors' have come to Costa Rica, changed their idea of 'success' and then realized that THIS is what they were missing in life! Simple as that. .
Take some time to learn more about the PURA VIDA LIFESTYLE and see if it is for you. If it turns out to be 'for you'. . then count your blessings that you found it. You'll NEVER let it go!
You're invited to visit our websites at www.costaricagoodnewsreport.com & www.costaricaimmigrationandmovingexperts.com
Also, please enjoy our over 2,000 episodes of our "Costa Rica Pura Vida Lifestyle Podcast Series". We are found on all major podcast venues, including iHeartRADIO, Spotify, Apple Podcasts, Google Podcasts, Radio FM, Anchor and many more. Here's our link: www.anchor.fm/costa-rica-pura-vida
About the Creator
Costa Rica is a magical place. Since November, 2002, when I first visited this country, I have been in love with the people, the culture, its biodiversity, the food. . everything about it makes me happy! Now I share my excitement with you!
Reader insights
Be the first to share your insights about this piece.
Add your insights