Sydney - There's Something For Everyone
Sydney is a city that offers something for everyone. Read on to choose the best of your preference.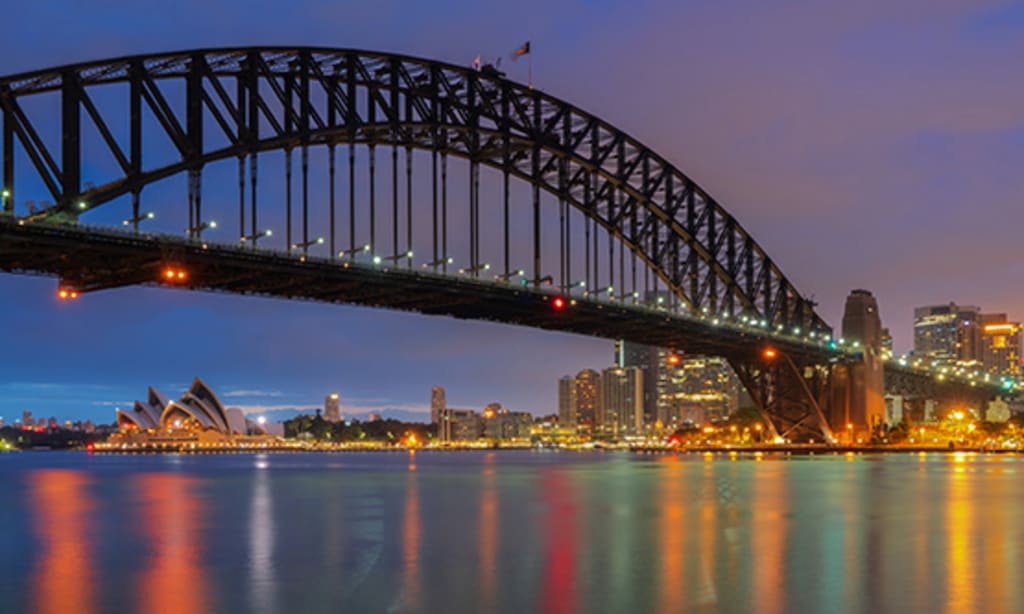 With its beautiful parks, stunning beaches, and bustling cityscape, Sydney offers a unique blend of urban and natural beauty, making it one of the most sought-after destinations in the world. If you're looking to immerse yourself in the local culture or simply relax and unwind, Sydney has everything you need to make your visit memorable. Whether you're a night owl looking for a wild night out, a foodie craving a late-night snack, or just someone looking for some peace and quiet after a long day, Sydney has something to offer.
For the Food-Lovers
Well, I will be found guilty of being listed under this category. At the same time, foodies out there can scream in joy as Sydney is a hub for varied dining options. The 'Emerald City' leaves no stone unturned to satisfy your cravings. One of the best and exceptional dining experiences would be the dinner cruises on Sydney Harbour. Here, scrumptious food is freshly prepared by onboard chefs. That's not all. Enjoy your choice of premium drinks and soak in the mesmerising views of the harbour attractions around you. What's more? The Opera House and Harbour Bridge would make great backdrops for your 'gram-worthy selfies. Sydney dinner cruises as a whole offers you a wine, dine and sightsee experience all in one palette, that too on the waters.
For the Art Lovers
Into art and culture? Then you certainly can explore many cultural scenes in Sydney. The most iconic landmark in Sydney, the Opera House is a world-renowned cultural institution not merely an architectural marvel. But a must-visit cultural site in Sydney is the Art Gallery of NSW. This museum house has an impressive collection of Australian and international art, including works by Picasso, Monet and Warhol.
For a mesmerising experience, head to the Art Gallery at night. Being one of the largest public galleries in Australia you will also find Aboriginal art, European and Asian historical arts and treasures and contemporary art from local and international artists. There are also exhibition talks, workshops and even film screenings. All the more reasons to visit the art attraction.
For the Party Animals
Sydney also opens up many options for all the party-goers out there who want to shake a leg. Looking for a venue to enjoy the nightlife? Then head to the Oxford Art Factory. It's a groovy place for live music. Tap your feet to tunes by international bands. You are offered exclusive space. There are local acts in the gallery bars. Not to forget, indie electronic producers and DJs as well. The venue is inspired by Andy Warhol's Factory in New York during the 60s. The Art Factory aims to work as a three-tiered enterprise, namely 'The Gallery', 'The Live Art Space' and the 'Cube". Get ready for a showcase of visual art, performance art and live music.
For the Nature Lovers
No doubt, Sydney is a nature lover's paradise with a plethora of stunning natural landscapes. Beaches like the renowned Bondi beach is a natural attraction that is ideal for surfing, swimming, sunbathing, strolling etc. One of Australia's natural wonders, also known as Sydney's 'backyard wilderness' is the UNESCO Heritage-listed Blue Mountains. Explore wetlands, grasslands, forests and the forested valleys unfolding under the blue haze created by eucalyptus oils in the atmosphere.
For a bird's-eye view of the famous Three Sisters or to admire the mountains in all its glory, head to the Scenic World skyway. You can even hike rainforest trails or dine at a place that overlooks the mountains. Wander the Botanic Garden in Mountain Tomah, the highest botanic garden in the Southern hemisphere. These ranges are a wholesome package for nature-lovers.
Sydney's nightlife is diverse and exciting, there's never a dull moment. So, dine aboard a cruise, dance the night away at a club, or explore an art museum. Do what matches your personality, the Emerald City never disappoints.
Reader insights
Be the first to share your insights about this piece.
Add your insights