Six Friendliest Cities in the World for Learning the English Language
Visiting countries where English is the primary language will compel you to start speaking it wherever you go.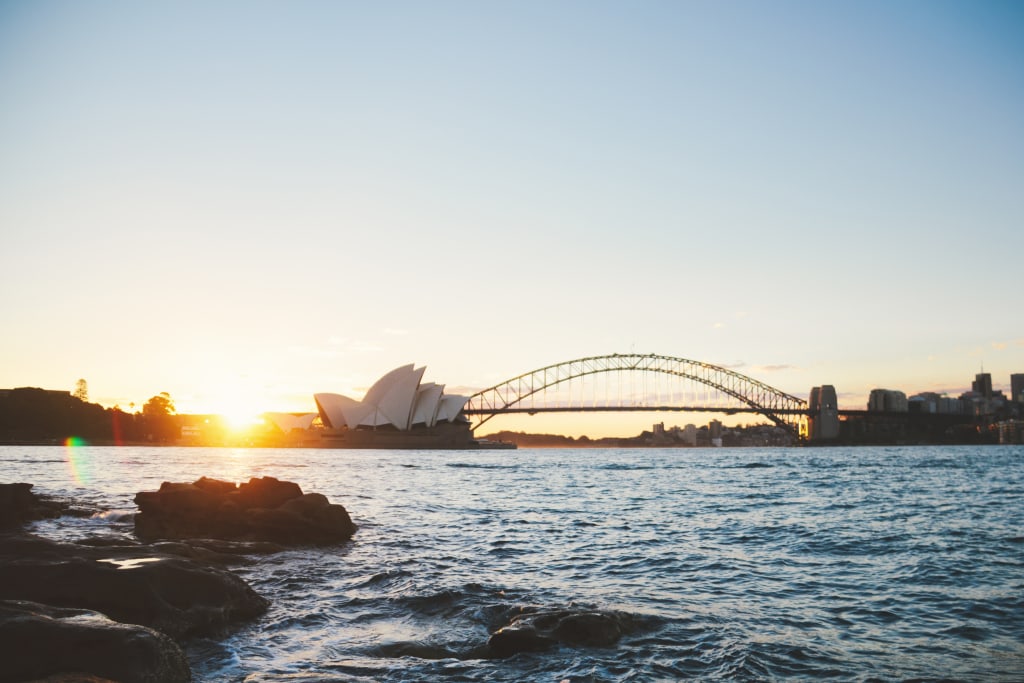 English is a lingua franca of today, and it is almost a necessity to learn, at least some of it, to be able to communicate with people from around the world. Although standard language lessons can give you a basic understanding of language fundamentals, the best way to master it entirely is by immersion. Visiting cities and countries where English is the primary language will make you step out of your comfort zone, and compel you to start speaking it wherever you go. Any simple task, like going to the grocery store, bar, museum, or asking for directions will allow you to practice your skills. Moreover, you will simultaneously learn about those countries' culture. How much you'll absorb is only determined by the effort you are willing to make. So, here are six friendliest cities you should consider visiting if you wish to learn the English language:
San Francisco, USA
The first city that comes to mind when thinking about the USA is probably New York. However, you cannot go wrong with San Francisco, one of the most popular destinations, visited by millions every year. The greatest thing about San Francisco is its cultural diversity. People are genuinely open-minded and friendly, and willing to accept every newcomer. There are many amenities and attractions available to you, like Alcatraz, the Golden Gate Bridge, Union Square, and many others. You shouldn't neglect the fact that San Francisco is the place to be if you are a foodie, since it has a vibrant culinary scene, with over 4500 restaurants, some of which are first class.
Dublin, Ireland
Irish people are very proud of their heritage and culture, and rightfully so! By visiting Ireland's capital, you will see that there is more to know about the Irish than just St. Patrick's day. In fact, most of them do not like those stereotypes and cliches that link them only with this holiday. After you arrive at Dublin, you'll find that Dubliners are the most welcoming bunch. They are incredibly hospitable and helpful, willing to strike up a chat at almost any time, with a healthy dose of humor. So, the best way to practice your English would be to go to one of Dublin's countless pubs, preferably one which locals usually visit. However, there are various other things you could try while being there. Going on a whiskey tour and visiting historically significant distilleries, exploring the lives of famous Dubliners, such as James Joyce and Oscar Wilde, and learning about Ireland's rich history will make the immersion process much easier.
Sydney, Australia
Sydney, the largest and most famous city in Australia, is often mistakenly considered this country's capital. However, it's no surprise since it is the cultural and entertainment centre of the entire country. Although the first things that come to mind when foreigners think about Sydney are the Opera House and Harbor that surrounds it, this city has a lot more to offer. Breathtaking beaches, like Bondi and Manly, are filled with visitors from all over the world. To go back in time and learn more about the colonization process, go to the Sydney museum. By visiting many of Sydney's diverse neighborhoods, like Vietnamese or Chinese, and trying their cuisine, you'll see that this is one of the most inclusive and welcoming cities in the world. To immerse yourself in the Australian culture and tradition more successfully, try booking a homestay in Sydney. This will give you a chance to practice English with your hosts, who know the city inside-out and who'll be willing to let you know more than the general tourist guides.
Auckland, New Zealand
New Zealand is a beautiful tourist destination, known for its welcoming culture. So, it should be a great place to improve your English skills. And Auckland, New Zealand's largest and most diverse city, is the best starting point. That being said, choosing almost any city in New Zealand would be a safe choice. They all offer breathtaking scenery that surrounds them, lots of activities, like skiing, snowboarding, parachuting, caving and more. However, Auckland offers all this in one place. It is a multicultural melting pot, where you could enjoy eating out in many fancy restaurants, frequenting its many cultural events, shopping in the best stores and visiting many natural sights. All this in combination with the friendly natives, will make you want to stay even longer.
Manchester, United Kingdom
Although the obvious choice to learn English would be the capital, London, why not go a little further to the north? Manchester, as one of the largest cities in England, is often overlooked. This is not justifiable, since it has an art scene that every city would be proud of. There are many galleries, including the famous Whitworth Gallery, and museums that reinforce the cultural vibe of the city. Manchester has one of the best party scenes in the country, with lots of nightclubs and pubs situated in the city centre. Also, to top all that, Mancunians (people from Manchester) are very friendly, like most northerners. So, if you find yourself in the situation when you need directions or help, just start a conversation, and you'll see that they'll be more than happy to assist you.
Vancouver, Canada
Learning English is much easier in a friendly, warm environment. And there are no friendlier people than Canadians! So, visiting Vancouver, Canada's West coast gem, is a must! This is the city that has it all! Its diverse population of over 40 percent of people originating from around the world will make you feel more welcome. Majestic, picturesque mountains are just an hour away from the city. Here you can find some of the best snowboarding and skiing slopes, used for the 2010 Winter Olympics. Vancouver is situated on the Pacific ocean, so you have many summer beaches available, where many festivals and events, like Bard on the Beach, are held.
Although immersion is excellent in itself, there are some things to consider before taking that journey. It would be best if you took some lessons beforehand, and practised a little bit, to be prepared for what's waiting out there. These lessons won't prepare you for every situation you could come across, but they can make you more relaxed and assured of your abilities. Your main obstacle in language immersion could be fear. That's why it is necessary to let go of any insecurities, and not worry about what anyone's going to say. Don't be afraid to ask as many questions as you want, and to make mistakes in the process. After all, making mistakes is the best way to learn. Always have in mind that this experience could be the one that you will remember for the rest of your life!
travel advice

Leila Dorari
Leila Dorari is a self-improvement enthusiast from Sydney. She is spreading the word about the different challenges one can take in order to upgrade their life. In her spare time, she is hiking with her furry four-legged friend.
See all posts by Leila Dorari →