How to Plan a Motorcycle Adventure Through Australia
How to plan your motorcycle adventure thoroughly and minimize any risks along the way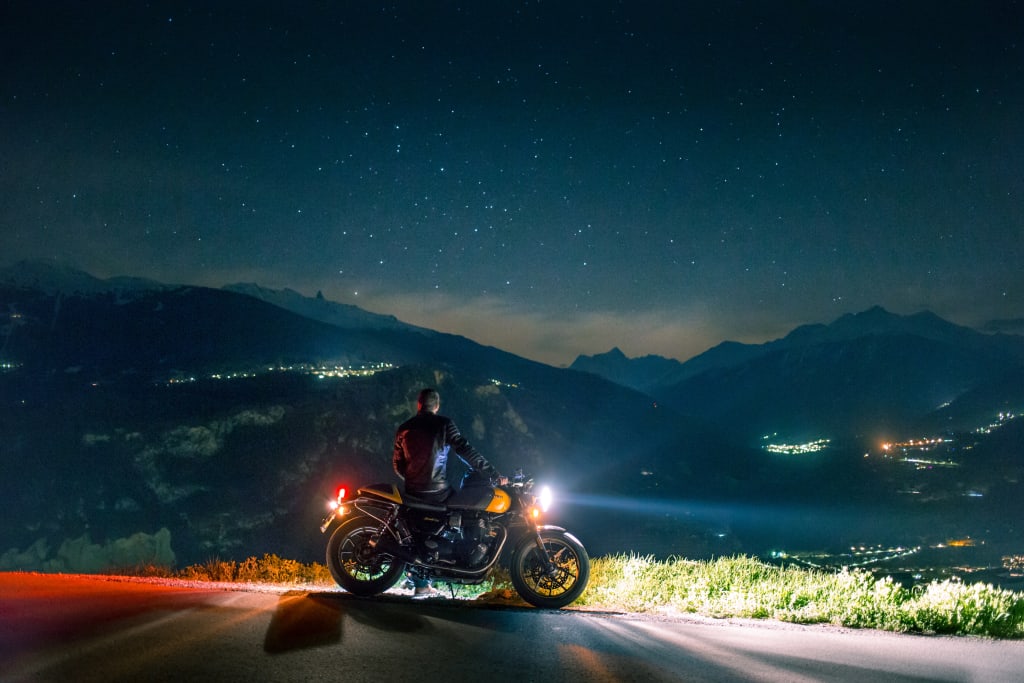 When it comes to motorcycle adventures, there's no better place than Australia. From one coast to the other, you can run into some of the most beautiful sights in the world, and many of them are within riding distance. The roads are good enough to allow you to enjoy a smooth ride throughout your journey. Just make sure you know what you're getting into before you go.
Plan thoroughly
Australia is a pretty big place and it's full of interesting sights that are worth seeing. Whether you're into nature or just a huge history nerd, you'll find more than enough things to keep you entertained during your motorcycle trip. However, you should probably plan the whole trip in advance.
Keep in mind that you can't just dabble in every somewhat-fun activity that you come across. You'll never make it out of the city you started in! If you want to make the most out of your trip, you need to have a bucket list of things you want to see and places you want to visit. Even if you're just riding along for the scenic views, there are more than enough of them in Australia to warrant a thorough plan.
Stick to the road
Keep in mind that you won't be riding on well-built roads for the whole trip. You probably won't stick to the major highways alone, because what kind of fun would that be? It's hardly an adventure if you only see gas stations and big cities. There are a bunch of dirt roads along the way that can lead you to adventures galore.
You might be tempted to stray from the dirt paths and find your own shortcuts in that lead to certain locations. However, going cross-country isn't the wisest choice in Australia. You shouldn't underestimate the danger you could find yourself in. Even with ample water and a map, you shouldn't risk it. It's pretty easy to get lost in the seemingly endless land and deserts that surround you.
Make sure you rest enough
There are signs all around Australia that warn drivers of the dangers of not being well-rested and driving at night. It's not uncommon for people to fall asleep at the wheel, and this can be an extremely dangerous situation to be in. Especially when you're riding a motorcycle.
There are tons of rest stops along the road, no matter where you're headed. If you prefer a more comfortable bed, make sure you bring some extra money to stay in a motel or hotel during nights.
Dress accordingly
Australia has a reputation for being hot and dry, but that doesn't mean it can't get cold and wet. Keep that in mind when you're picking out your outfit. If you find yourself in the middle of a rainstorm without any motorcycle gloves or proper boots, you're going to have a very unpleasant and dangerous trip
The classics of motorcycle attire are very much recommended. An ensemble made up of leather and biking gloves would do you a lot of good during your trip. Your boots should be comfortable and tough, while also being water-resistant. The motorcycle helmet is implied, for obvious reasons.
Take precautions
It's no secret that bikes are among the more dangerous vehicles that you can pilot. This won't and shouldn't stop you from going on your trip, but it should make you cautious. Anything can happen on the open road and nobody has a perfect track record when driving. Personal health and travel insurance are very much recommended.
There's always a risk of ending up in a traffic accident when you're on the road. Make sure you keep the number of reliable compensation lawyers such as Withstand Lawyers on you, just in case. You might need legal help in case you want to file for compensation after an accident. It's a worst-case scenario, but you should always be prepared.
Be wary of driving at night
Driving at night is dangerous enough on its own when you're in a car, but motorcycles amp up that danger to a new level. Low visibility isn't the only thing you have to worry about when the sun goes down.
Be careful of how fast you go at night because you could end up colliding with a bunch of animals. You won't even see that kangaroo fly past you from pitch black darkness, so you have to be cautious. Even something as small as a wombat could lead to a crash. Shaving a couple of hours off of your trip isn't worth totalling your bike. Keep that in mind and make sure your lights are working before you head out at night.
Conclusion
A motorcycle trip through Australia isn't going to disappoint you one bit. There are lots of things to see and you can enjoy countless views along the way. If you take the necessary precautions beforehand, you'll be in for a smooth trip.