Siem reap: Beyond Temples
Where to go in Siem Reap Besides the Temples?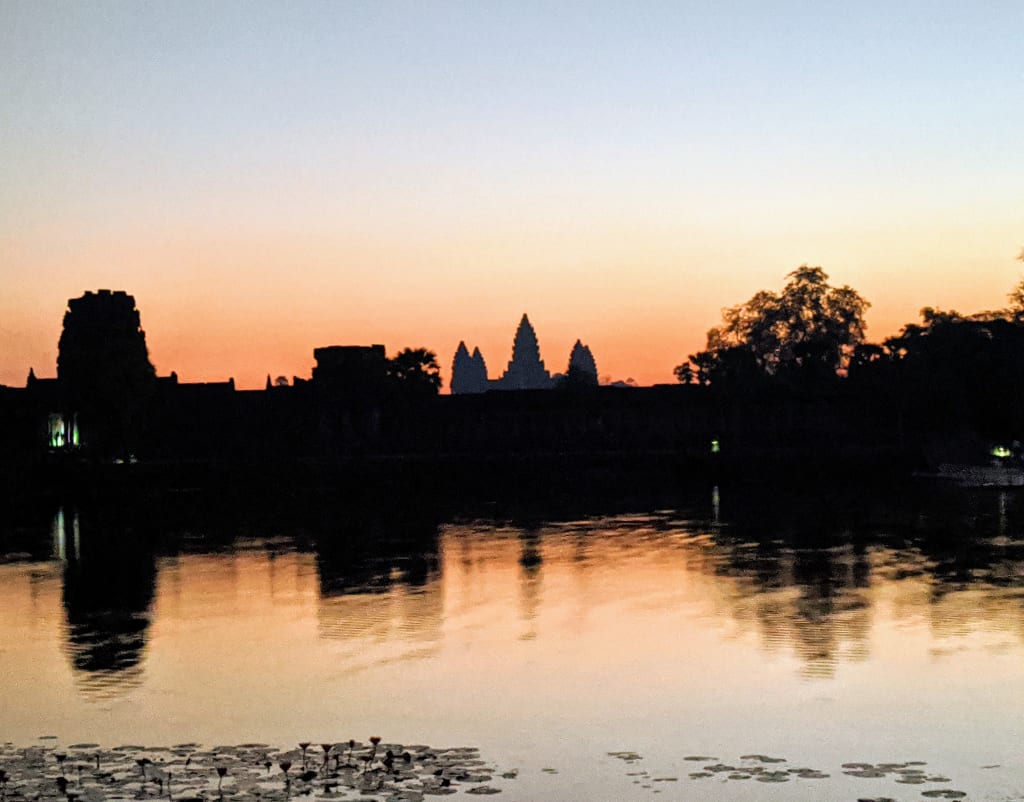 Angkor Wat. One of the 7 wonders of the world. Magnificent and Majestic. You go to Cambodia, specifically in Siem Reap because of this temple. But did you know that Siem has tons more of places that you can explore besides its 200 plus temples?
Cambodia, specifically Siem Reap, is always synonymous with the magnificent Angkor Wat and the centuries- old temples. Siem Reap alone has over hundreds of temple ruins from the early centuries plus a few hundred more that are being used until the present. You won't really run out of temples to visit should you want to stay here for a longer period of time.
But Siem Reap, and Cambodia, is not just about temples. Although the Angkor Wat is an unbelievable ancient structure (built around the 12th century), Siem Reap boasts of hundreds of activities and attractions that you can experience besides the temple tours.
Here are at least five places to go to in Siem Reap besides the temples.
1. Old market
The Old Market is always a good way to start any itinerary. In Cambodian, this place is called Psar Chaa. If you're up for an adventure for your whole trip, best prepare yourself first. Drop by the Old Market and buy whatever you need for your Siem reap journey.
This is a one stop area for all your needs- foods, souvenirs, clothes, even the cheapest of massages. There's a store for everything. It's like Walmart or Target in a very rural setting. You can bargain for better prices, but please be reasonable. Not everyone will have patience in accommodating a cheapskate.
2. Phnom Krom Lotus farms
Lotus farms abound in Siem reap, specifically in the Phnom Krom area. The area is about 15- 20 minutes away from the Old Market by motorcycle or car. This is also a nice bike stop if your cruising around the Siem Reap's countryside.
You can visit these farms for free. Some farms even have resting huts and restaurants where you can stay and have some unique activities. You can buy some food and drinks made of from the lotus plant.
The lotus plant is a good source for plant-based protein, tea, has medicinal properties, and you can even use its fiber for clothes.
3. Kamphong Phluk Crocodile Farms
Crocodiles once filled the huge Tonle Sap lake. They were basically hunted down for their skin and meat. The cable show Swamp People can have its Cambodia version right on this lake. It was said that hundreds of crocodiles lived in Tonle Sap and its nearby swamp areas. Due to over hunting and the rising demand for crocodile meat and leather, the numbers have dwindled down. In the last decade, in-lake crocodile farms have been made to make the crocodile population sustainable.
Don't expect too much with how the farm is managed though. Some farms have a very basic "cage" that puts all the crocodiles inside. Basically, the crocodiles are just transferred from the lake to the cages so the farms can feed them easier. They feed them catfish that is also grown in a cage within the lake.
4. Tonle Sap Floating Village
If you've lived long enough to have watched Kevin Costner's "Waterworld" Cambodia's version is right in the middle of the Tonle Sap lake. Real floating villages with Vietnamese and Cambodian communities are right smack in the middle of the lake. They move where the water allows them and they feed on what the lake provides for them. The lake is home to these communities and tourists are now flocking the different floating villages within the lake. You can experience the small boats that villagers use via a guided tour.
There are at least four lake communities in and around the Siem Reap side of Tonle Sap. These villages are Kamphong Phluk, Kamphong Kleang, Chong Kneas, and Mechrey. There's a ton more of activities within the floating villages. Watch out for the article dedicated to just the floating villages soon.
5. Sunset Dinner on floating restaurants by Tonle Sap
Want a romantic dinner in the middle of a lake, looking at one of the most magnificent sunsets? If yes, Tonle Sap's awesome sunset dinner cruises are for you. Simple yet majestic. This tour allows you to have a boat ride to the middle of the lake where your designated floating restaurant awaits you. The tours usually have a buffet dinner with unlimited drinks packages. If only for the buffet and drinks, and of course the sunset, the trip is worth every penny. Note though that the restaurants are not really fine dining. The sunset and the person beside you are the star.
BONUS:
6. END YOUR DAY ON PUB STREET
After that magnificent sunset, go back to where you started in the Old Market. Just across it is the infamous Pub Street, named mainly because it's a whole street full of pubs, restaurants and clubs. You can never go hungry (or sober, for that matter) in Pub Street.
End your day of travels and start your night with fun right where it all happens. Hang out and dance in the clubs, enjoy high quality cuisine, or just drink the whole night with the cheapest beers and cocktails in all of Siem Reap.