14 days
an isolation story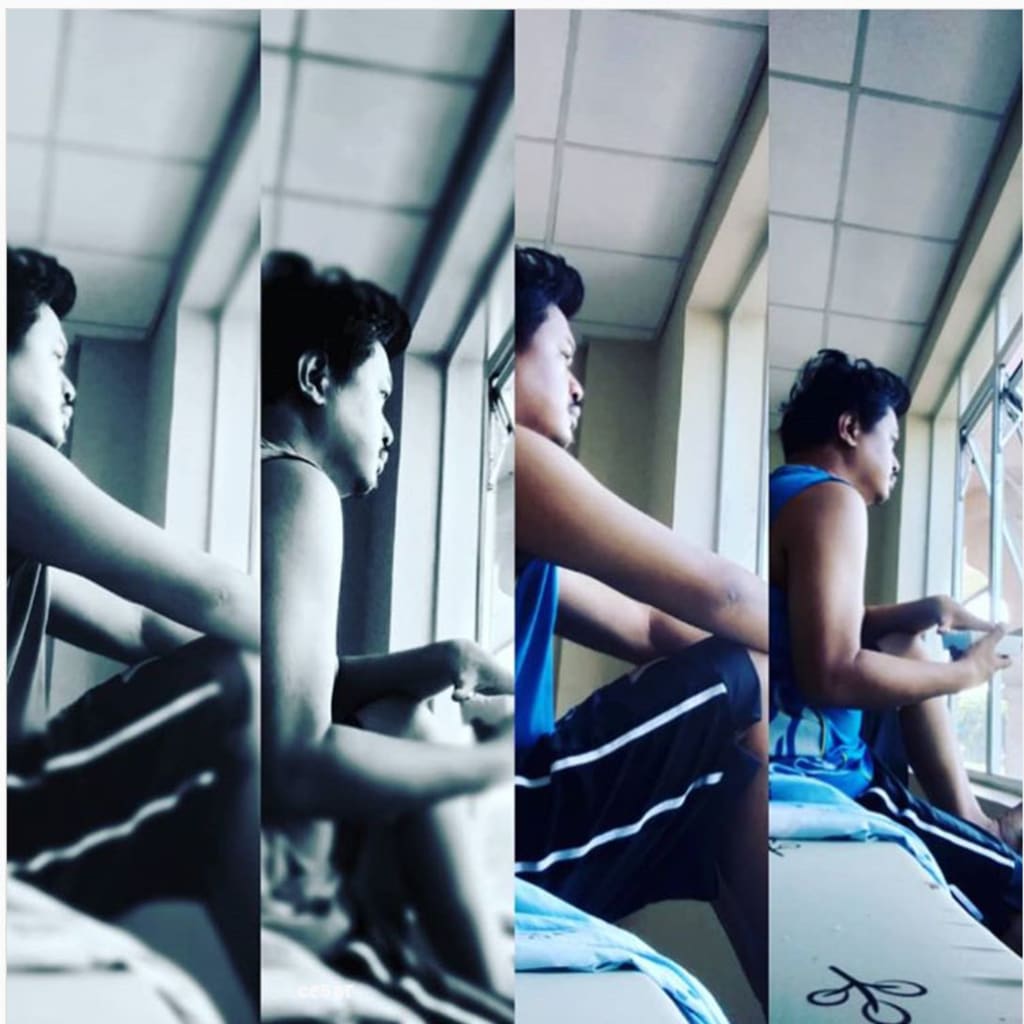 14 days. An isolation story
Just woke up.
Today is the day that I will see my wife. Today is the day.
Six months, 10 days and 20 hours have passed. Working outside of my country roaming around South East Asia because of work, I would not have imagined that I would be home so soon. I didn't expect work to be hindered by a sudden pandemic, let alone my family life disrupted by this invisible force. This virus has held the world to its knees that no family had been spared from its global effect. You may not be sick, but you lost your work, or your country suddenly became poor, or your neighborhood locked down and you are left with the alms and relief that comes to your home.
The sunrise was hiding this day. Grey clouds formed around my isolation room and hid every beautiful golden ray the sun gave the past 14 days. Today is the 15th day of my isolation and alas, I will be reunited with my wife. I didn't got sick. It's mandatory for people coming home from another country to be in an isolation facility for 14 days. And that's what I am. I came home on a chartered plane for repatriated workers to hopefully take care of my family while my wife stays in her hospital leading my province in battling this virus.
This story is not about me. It is about my wife.
I went home because my wife can't. I was countries and oceans away from home. She is 20 km away. But she can't come home. She can't see our four sons even if she wanted, too. She tried to see me one time for our wedding anniversary. Flew into the country where I was, on a Friday and then flew out on Monday. That was the start of her "crusade" . The first 4 patients came in that fearful Monday. We said our goodbyes and prayed our prayers. And she flew back. Not to our home. But to her hospital. To see her patients.
Four became a dozen, a dozen became thirty, and in no time at all, she suddenly had all the patients coming to her. Within two months since she visited me, she had hundreds of patients, two isolation facilities to handle and heads of the provinces listening to her talk about her patient notes.
In the 14 days I was in the isolation facility, all I can think about is hug her, and kiss her, and talk to her. That's why I came home after all. Just to comfort her and listen to her cry out her frustrations. Just hear the realities she has faced- from the lack of PPEs to the politicking even within her ranks, to her sleepless nights and her own isolation experience when she was feared to be positive of the virus. Today is the day that she will have a shoulder to cry on. Today is the day that she won't be alone.
Took a bath. Cleared all my things. Even cleaned my room. The much-anticipated sound of a text message suddenly filled my room. It was like a whole chorus of angels suddenly coming down from the heavens. The whole silence before it was like the eye of the storm, the pause before the climax, the first ray of glorious hope. She's here. Right outside of the facility. Waiting for me.
Signed my paper, rolled my luggage, and there she is. But wait, what's she wearing. A PPE, a mask, and a face shield. In our car. What's going on?
She gave me the keys. "You need to drive yourself home.", she said. Without any other words, she went straight to the ambulance next to our car, sat beside a kid with an IV drip inside, and drove off. I'm assuming she's transferring her from the isolation facility we were in, to a hospital where she can be treated.
And there I was, driving my car home. No hugs. No talks. No crying person on my shoulder.
Opening the door of my house, slowly walking, my four sons cheered, "Mooooooooooommmmmmmyyyyyy." And then a sudden, "Oh, hi dad. Glad your home."
(Names withheld)