Save Major of Your Expenses with Split Train Tickets
When you book more than one ticket for your journey, you get to pay less than one direct ticket. That is how splitting tickets between your destinations helps you save.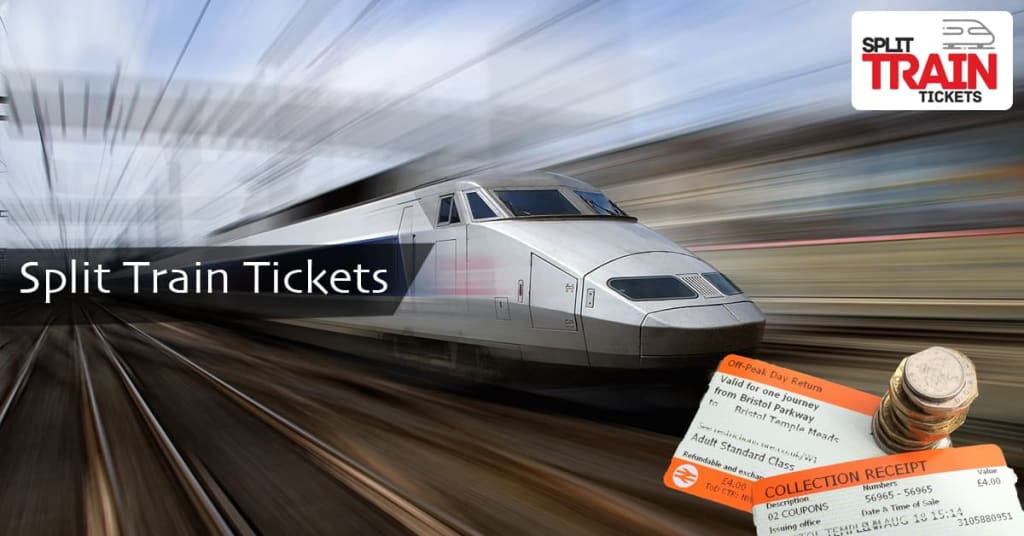 Save Money on Train Journey UK
We usually spend most of our income on daily expenses including grocery, home items, food and travelling. These expenses seem to be small on a daily basis but cost a lot when summed up during the month-end. Apart from travelling in the daily expenses list, people usually buy everything else in bulk because it costs less. But that's not the case with travelling. You can't book tickets in bulk to get a discount. People do not even get discounts more often on their travelling. The only way that seems visible for cheaper travel is train journeys. Train tickets in the UK are cheaper than other transport sources.
People in the UK are more used to travel via trains because they have to travel a lot. Travelling daily through cabs or taxis can cost heavy bucks and people are only left with using trains to go anywhere. If you are the one travelling through trains, more savings are on your way. Trains are the cheapest mode to travel and they can let you save even more if you use split tickets. Instead of going directly from the source station to your destination, if you prefer to travel in parts, it can let you save some money. It is because the tickets for longer distances are expensive and cheaper for shorter distances. The method lets you turn a long journey into a combination of shorter routes. To know more about the method, keep reading.
What are split tickets?
Split tickets, as you would guess from the name, is the process that splits a single route into a sum of smaller parts. It is a technique that logically helps travellers to book a ticket at a cheaper rate than usual. Splitting a journey into parts lets you travel to your destination at a cheaper price. To cut your daily travel expenses, you can choose to split your tickets according to the destinations. Various platforms offer you to get the split tickets for your journey instead of a direct one. Visit these platforms if you want to get easy savings.
Why should you book split tickets?
Split ticketing is a famous technique used by a bunch of travellers in the UK. The technique works every time you travel and book train tickets. Unlike any other travel offer or discount vouchers, this technique helps you to save easily. Moreover, the technique does not work on the trial-and-error method but logic. That is why it can be used on every ticket booking and you can save on every journey. You should start using this technique more often on your travel to save a good amount at the end of the month.
How does it work?
The technique allows travellers to change the way they book their tickets. Through this method, you simply apply logic to ticket booking and save easily. The tickets for small distances cost lesser than the long routes and by splitting, you get to make it possible. The longer the journey, the costlier will be the tickets. Through splitting, you can find the slit routes available between the destinations and can book separate tickets for all of them. You can book split tickets using various platforms and can check available split routes between the source and final station.
Is split ticketing legal?
Many people in the UK dependent on this technique and they travel using this technique every day. A busy place like the UK lets the citizens travel a lot for daily chores and in such a situation, split train tickets help to set aside some money. It is not illegal to use this technique on travel and you can totally depend upon it for travelling daily. If you are sceptical, you can also check the terms and conditions under National Conditions of Railway, which says that anyone can travel on split tickets. The travellers only need to make sure that the train they are travelling from, stops on the stations mentioned in their split tickets. You can even be seated in a single train for your whole journey if the train stops at all the stations in your split route.