Guides
Save a Little Money (and Time) in London
Little Things to Do to Save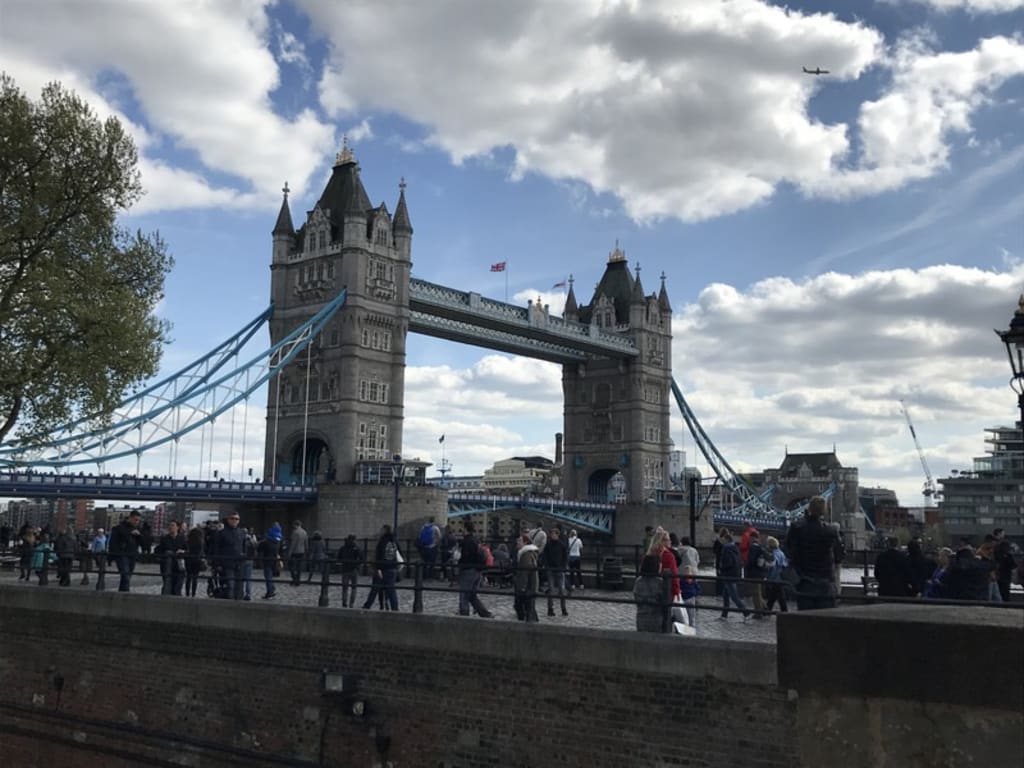 While preparing for a ten day visit in England, I did much research. As a single mom, we don't have much money to spend. Waving was imperative.
I started small by downloading an app called Qapital. It links to your credit cards, bank accounts, and PayPal (if you'd like) and has several "rules" you can set to save money when you make purchases. Mine was set to round up to the next dollar and also put aside 5 percent for any deposit over $200. From August to March I had $800 saved and transferred it to my bank account. No fees for doing any of it! I highly suggest looking into it, not only to save for travel, but other things you may have trouble saving for. Here's the link if you're interested in learning more. https://get.qapital.com/YMUinOegCK
Next, where did we want to visit? This was difficult as London has so many amazing sights and is filled with history. I'm not sure how I discovered it, but I ended up purchasing the London Pass. They have a couple different purchase options (number of days and extra inclusions). The pass allows entry into 80+ attractions. For one price, we received a guide book with info on the attractions the pass allowed us entry to, and fast pass entry to most of the attractions along with one day using the hop on/ hop off bus. It also gave discounts at several shops and restaurants in the city.
The guide book alone was so helpful with planning. It came with several maps including bus and subway routes. I've never had an easier time getting around a strange city as I did in London.
Take a look and see if it's a good fit for you and your group. https://www.londonpass.com/
If you use the hop on/ hop off bus, make sure it's going the right way. We hopped on thinking we would go in one direction (according to the map they gave us) but went the opposite way and it took much longer for us to get to our desired destination. It was nice seeing some sites on the bus though.
Another way we saved: I joined English Heritage. For one rate, it allowed free entry into a couple hundred castles/historical sites and other interesting attractions along with discounts at their gift shops.http://www.english-heritage.org.uk/
English Heritage cares for over 400 historical sites. I didn't mind one bit making this particular purchase as my purchase helps with the conservation of these places. History needs to be shared. I was happy to help.
If you decide to plan a trip to London and want to see everything, plan to spend more than just a couple days there. We didn't have as much time there as we should have. I had each day planned out with where we were going to visit (I have trouble with over planning). I'm not sure you can see London without proper planning. Definitely allow a couple of hours at each castle you visit. If you want to see the Crown Jewels at the Tower of London, be prepared for a very long line (the fast track London Pass is not available for this attraction).
If you wish to see The Eye of London, I recommend purchasing online before your trip and opting to spend the little extra for the fast track option. It saved us over an hour of waiting in line to go on the Eye. Once on, the cabin was a bit crowded, but the river and the parliament were beautiful from the hieghts we reached.