Ring the Bells ………Justice Delivered
A piece of Mystic India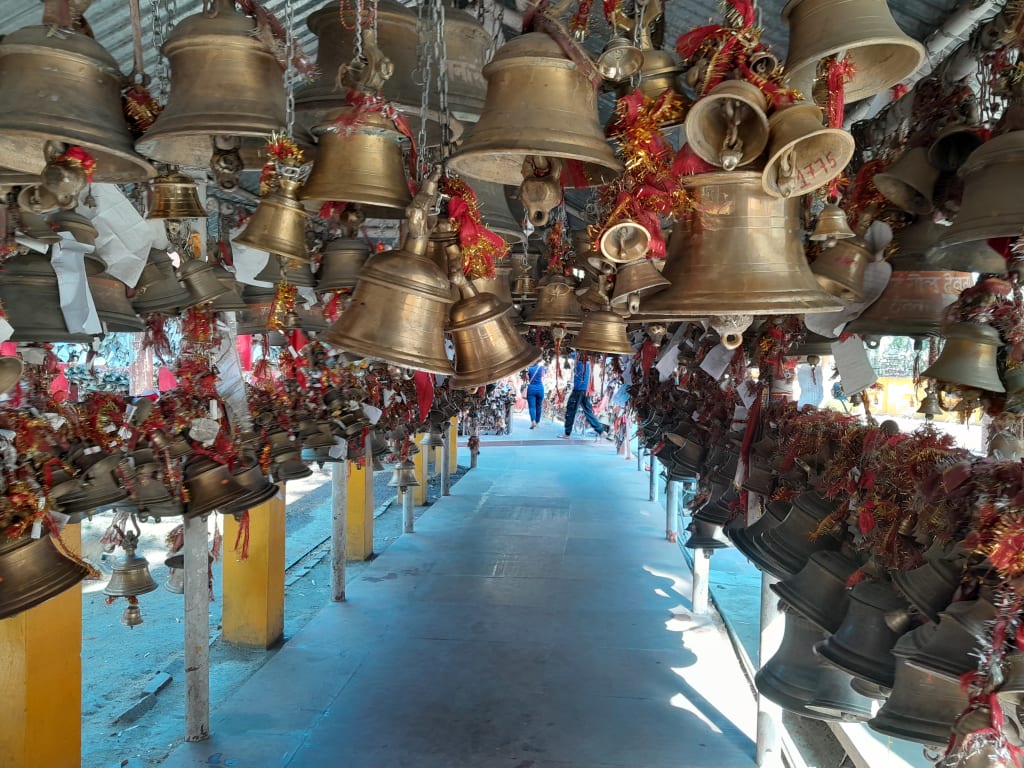 Its bells everywhere....
We are a land of beliefs. And we are unabashedly unapologetic about it.
Long before modern man created ideology and its supporting fanatic casts, we believed in nature as the all-encompassing power. Even to this date, in some senses we do.
To an outsider, we seem to defy logic and rationale. We have thousands of Gods, worship everything, even trees, and animals. Every part of this ancient land has its own beliefs, traditions that live on, and legends that survive to this day.
A few kilometers from Almora, in Uttarakhand, in the North of India, such a legend lives on. Deified, revered, and prayed to. Like the myriad tales that abound in this land, this one is as different as the others. The story goes that born to a Queen and cast away into a river after birth by the other wives of the king, Golu as he is called returned to be crowned as Golu Devta.
He is considered to be an incarnation of Lord Shiva. The devotees believe he fulfills any wish you go to him with. He is worshipped in the whole of Kumaon and Uttarakhand with many temples dedicated to him.
Golu to many of us is a nickname for a naughty kid, but here he is a saviour. For centuries, people have flocked to his temple in search of justice and fulfillment.
We are at the Chitai Golu temple near Almora, which is probably the biggest of the Golu temples.
It is a revelation of how faith in the divine is the way of life here.
It is a small temple, abutting the road, with a few steps leading up to something surreal. From the entrance, up to the idol, along the path, above the path, and almost everywhere hang bells. Bells of all shapes and sizes. I had to stoop to get through as the bells dangle low.
Most of these bells, as the system goes are accompanied by a handwritten letter of appeal that describes the wish. A red cloth tied to the bell, just adds color to the picture. Some bells have even legal documents stuck to them, probably by people stuck in legal disputes. There are others with requests for cracking exams, curing ills, etc that probably only God can resolve.
It is a strange experience, a silent story of a society troubled by its expectations, hopes, ambition, and human dispute.
Here, in the magnificent mountains, Golu devta is believed to resolve all the ills.
Deliverance is assured and the thank you notes accompanying some of the bells tell you that this works. There are no file numbers, no case papers, and no pesky lawyers. It is the trust in Golu devta that works.
This might just be a story to a generation of city breds, far removed from the mysticism of the land and skeptical about everything
Think again, maybe is it that we have lost touch with the ethos of a mystic past and demand scientific explanations for things that are, simply a part of the infinity that lies beyond the realm of us humans.
Faith as they say can move mountains….
Well, it definitely can ring a bell and be heard here, in this paradise.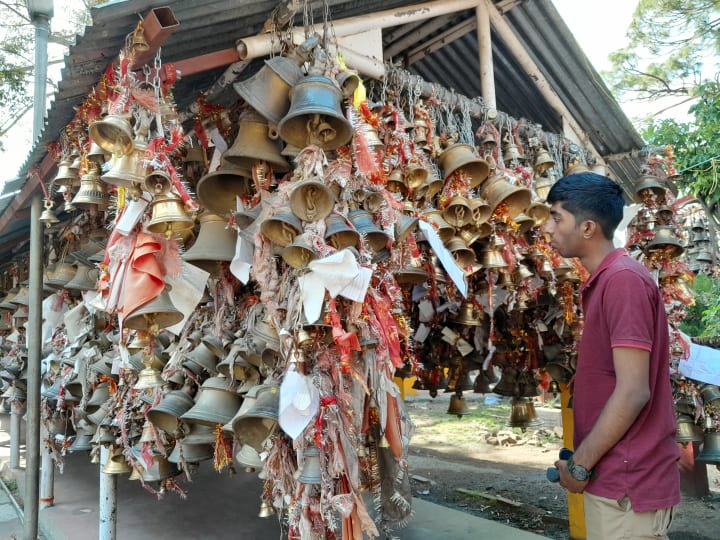 About the Creator
I believe that sport mirrors life and its ups and downs.
I write stories , match reports, and tributes on Football, Cricket, Tennis, Chess etc.
My blog : Be A Sport
Twitter : @tvsbhatta
Reader insights
Be the first to share your insights about this piece.
Add your insights