Puerto Rico: Like Summer All Year Round in the Middle of the Sea
The perfect place to vacation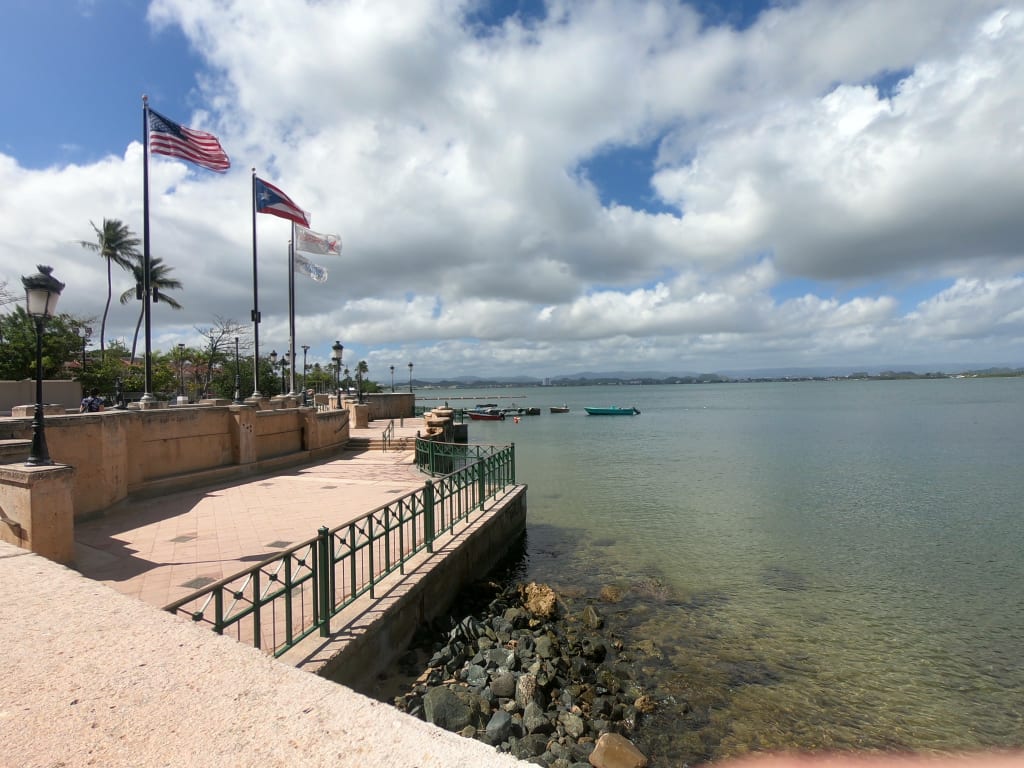 Photo of San Juan by D. Centeno
Puerto Rico, Isla del Encanto!
Puerto Rico is a small island in the Caribbean sea. It is the perfect place to visit all year round because of its tropical weather ranging anywhere from the low 70s to the high 80s, even during the winter! It's like summer all year round in the middle of the sea!
As a U.S. territory, its currency is the same as in the United States–the U.S. dollar. Therefore, you need not exchange money for any specific currency and they accept all major credit cards.
If you're traveling from the United States, you don't need a tourist visa or even a passport. Just book your plane ticket to Puerto Rico and that's it! You are now ready to explore the island!
Puerto Rico is so small — 100x35 miles–that it allows you the opportunity to tour the entire island coast in one day and that's including stops to eat and photography. If you want to enjoy its beautiful beaches and luscious greenery, you can stay at a local hotel for a day in different "pueblos."
Typically, your flight would land in San Juan, which is the capital of Puerto Rico. But you can always choose to land in the Rafael Hernandez Airport, Aguadilla, in the northwest area of the island. Either way, you're in for a great vacation.
Places You Must Visit
Old San Juan
Puerto Rico is so full of history and one of the must-visits is Old San Juan. It dates back to 1521, making it the oldest city under the United States' jurisdiction. The streets are cobblestoned and lined with 16th and 17th-century colonial-style picturesque buildings. This is also where you will find the narrowest house in the world, on Calle Tetuan. But don't blink or you'll miss it.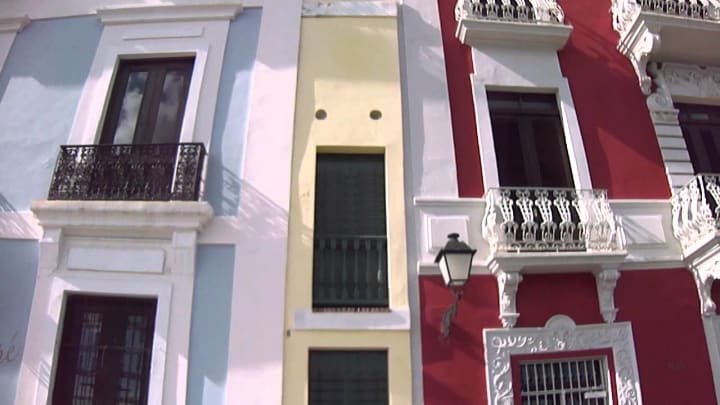 El Morro
Within the walls of Castillo San Felipe del Morro and Fuerte San Cristobal are over 500 years of history. Immerse yourself in the history of this World Heritage Site while enjoying the warm breeze from the Caribbean sea.
Beaches Galore
Puerto Rico's coastline is 270 miles of beaches. Officially, the government has recognized 248 beaches. Puerto Rico's beaches offer white sands and turquoise waters. Some beaches have miles of coral reefs and marine life, a delight for snorkeling, others are great for surfing, and all are breathtakingly beautiful to just sit down, relax and sunbathe or swim in the Caribbean's warm waters.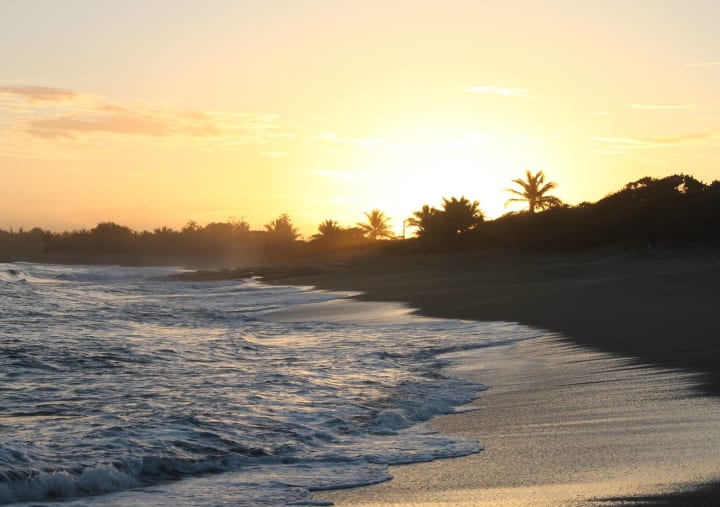 El Yunque Tropical Rainforest
Puerto Rico is home to the only national rainforest in the U.S. and that's El Yunque National Rainforest. El Yunque is host to hundreds of animals and diverse plant species, with some only found in Puerto Rico, such as el Coquí. The mountain's elevation rises to about 3,533 ft above sea level, allowing for a beautiful view of the sea and the rest of the island. It has many trails to hike for you to explore the natural eco-system within the rainforest. While some trails may still be closed for repair or cleaning after Hurricane Maria, most are open and ready for visitors.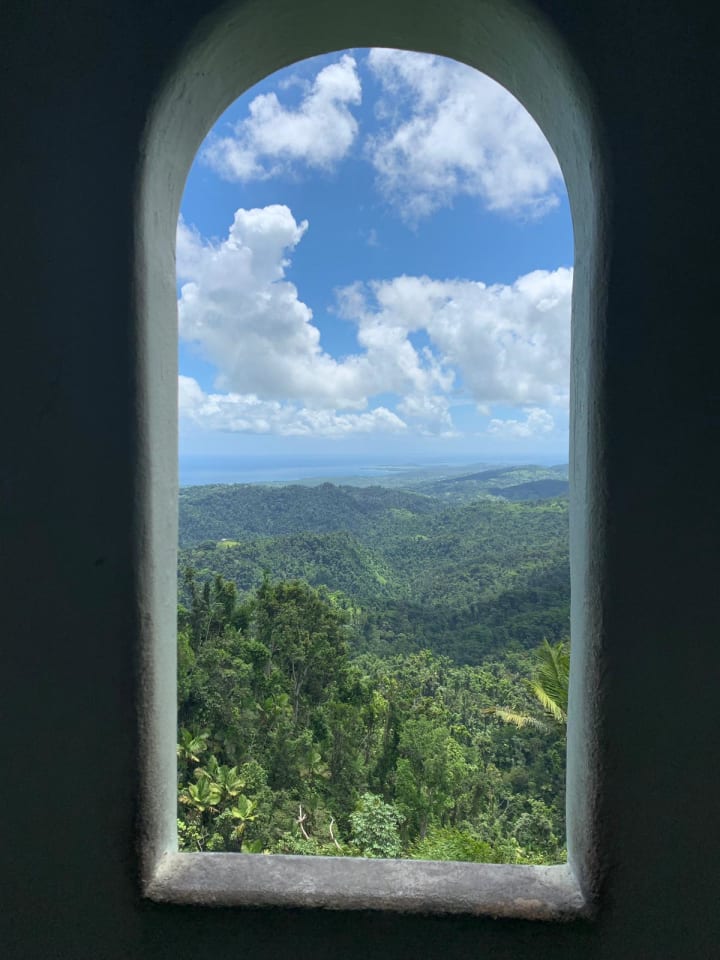 World's Tallest and Longest Zipline
The world's tallest and longest zip line, certified by Guinness World Records, is in Puerto Rico. If you want to enjoy spectacular views of the mountains and experience an adrenaline rush, then Toro Verde Nature Adventure Park in Orocovis is for you. It is 1.57 miles (2.5 km) long at a height of over 1200 ft (380m) and speed of up to 95mph.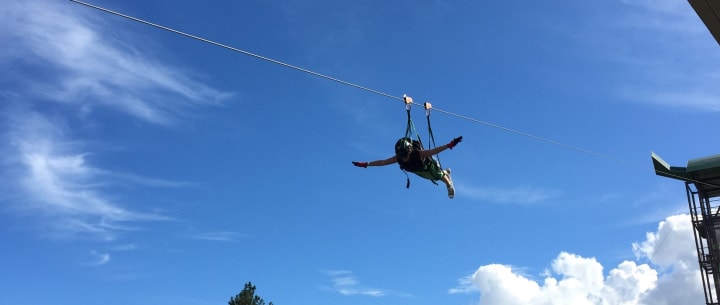 Bioluminescent Bays
There are three bioluminescent bays in Puerto Rico. They are La Parguera in Lajas, Laguna Grande in Fajardo, and Mosquito Bay in Vieques. The Guinness Book of World Records officially declared Mosquito Bay in Vieques as the brightest bioluminescent bay in the world in 2008. Dinoflagellates found in the bay cause its blueish-green glow.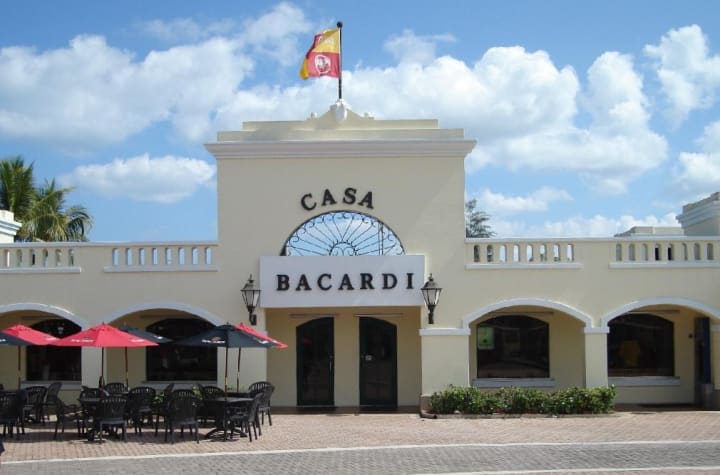 Bacardi House
The world's most awarded rum awaits for your visit. Explore its history and rum-making process through one of its tours. Casa Bacardi offers a historical tour, rum tasting tour, mixology class, and even a "Bottle Your Own Bacardi" experience. Who doesn't want to partake in this unique rum adventure?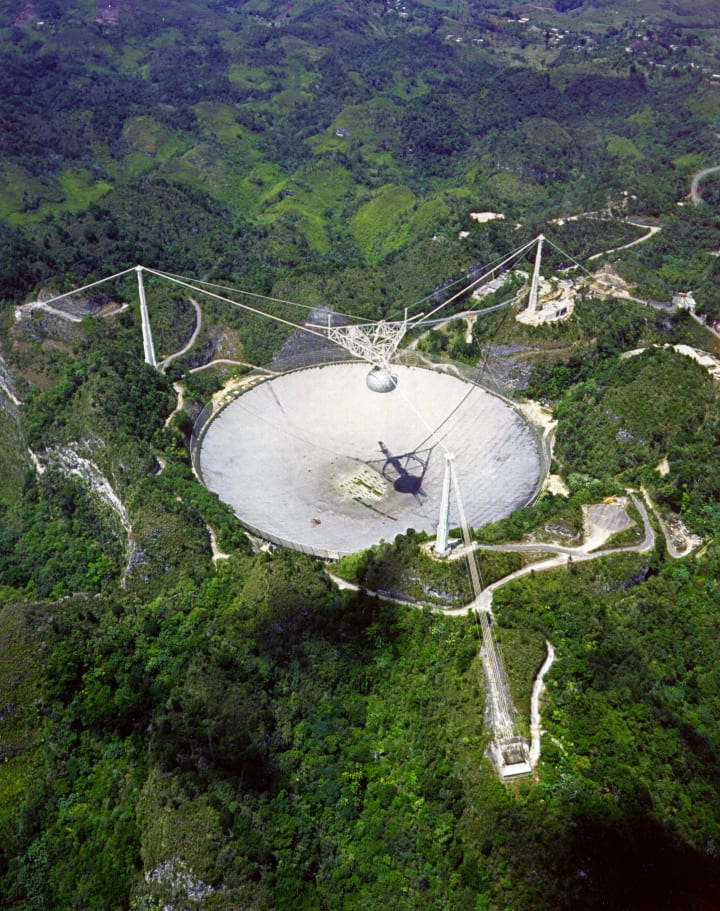 Arecibo Observatory
The world's second-largest radio telescope in Puerto Rico, the Arecibo Observatory, sits in a mountain cavity in the town of Arecibo. This giant single-dish radio telescope is 167 feet deep and 1,000 feet (305 meters) in diameter, covering about 20 acres. It was the largest radio telescope until July 2016 when China completed its 500-meter Aperture Spherical Telescope. The Arecibo telescope is often used to find asteroids close to Earth which could pose a danger to the planet. You can enjoy a self-guided tour on 3500 feet of exhibits or schedule a VIP tour.
Patron Saints Festival
There are 78 municipalities in Puerto Rico and each offers its visitors a unique experience of the Puerto Rican culture. Every year each town celebrates its patron saints with a festival that lasts 10 days in the town's square. These festivities include local arts & crafts, parades, regional foods, and live entertainment. If you are in town during their festivities, I encourage you to experience their culture.
So Much More
This is just a handful of places you can visit and things you can do. The island may be small, but every nook and corner is full of beauty, grandeur, and fun activities. You cannot miss the traditional foods of the island that will leave you craving for more. So book a trip to Puerto Rico, la Isla del Encanto. I promise you will definitely agree with me.
Originally published at http://travelerwows.com on December 26, 2018.
caribbean
About the author
Debbie is an active spiritualist and medium. Yoga and meditation are part of her daily routines. She loves to travel and enjoys writing. Her blogs are Debbie's Reflection (www.debbiesreflection.com) and Traveler Wows (www.travelerwows.com).
Reader insights
Be the first to share your insights about this piece.
Add your insights