Planning A Road Trip To Ladakh? Here's What You Should keep in Mind!
Leh Ladakh road trips are the perfect combination of misty heights, valley roads, snow-capped mountains, and your reliable vehicle to ride or drive amidst all these charming attractions and experience the magic.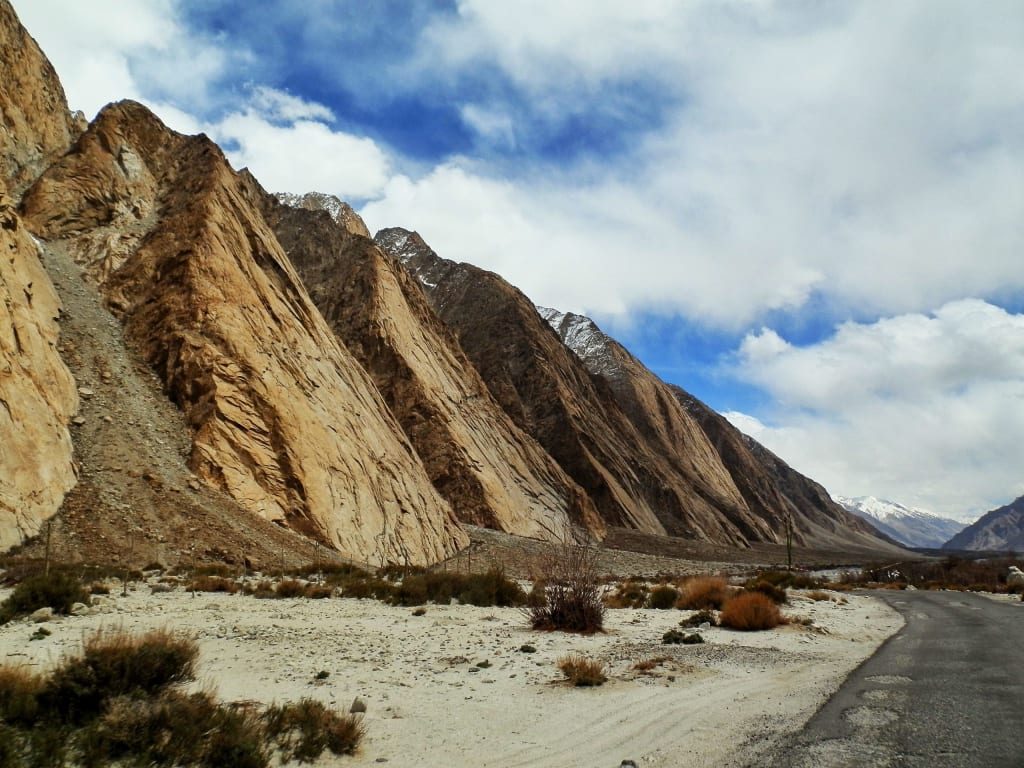 Location: Leh Ladakh, India
Leh Ladakh road trips are the perfect combination of misty heights, valley roads, snow-capped mountains, and your reliable vehicle to ride or drive amidst all these charming attractions and experience the magic.
Ladakh trips take you through incredible locations such as Manali, Jispa, Sarchu, Nubra Valley, Sham Valley, Pangong Lake, Leh, and many more.
Ride or drive through the mystical snow-capped mountains, lakes, and picturesque valleys as you enjoy the thrilling escapade of a lifetime!
Things to do in Leh Ladakh:
 Experience the breath-taking views of Nubra Valley: This valley offers tranquillity throughout the visit, as it entraps the visitors with its magnificent bed of flowers, popularly known as the 'Valley of Flowers trek'. This valley is a must-visit for Ladakh Bike Trip riders.
 Have a relaxing break of serenity at Shanti Stupa: Located on top of a hill elevated at 4267 meters, this stupa is one of the best places to experience peace and tranquillity and enjoy the breath-taking views of Leh.
 Soak in the natural marvel of Pangong Tso Lake: Situated in the heart of the Himalayas, the lake stretches at a distance of 134 kilometers and offers spectacular views in line with the rustic mountains.
 Soak in the culture at the Royal Leh Palace: Built in the 17th century, this palace was built by the famous king Sengge Namgyal. With stunning views of Leh's natural beauty and valleys from its roof, this palace is a must-visit to experience the cultural beauty of Leh.
 Pay homage at the Dras War Memorial: Located on the Srinagar – Leh highway, the Kargil War Memorial, also known as the Dras War Memorial, is built by the Indian Army commemorating the 1999 Kargil war between India and Pakistan. The view of Tiger Hill and Tololing Range adds to the majestic sensation of this place.
Things to carry for treks in Leh Ladakh:
 Warm clothes
 Caps and scarves
 Route map
 Backpacks (50L-60L)
 Thermal inner wears
 Fleece jackets
 LED torch and extra batteries
 Power banks, chargers
 Biking gears (comfortable ones) – riding goggles, gloves, etc (if opting for a bike).
 Waterproof windcheater
 Hiking shoes
 Water bottle
 Basic toiletries
 Sunscreen (depending on temperature and location)
 Toolkit for the bike or car.
Things to keep in mind while planning a road trip to Leh Ladakh:
 Plan a budget, depending upon the duration of your Ladakh tour or road trip, accommodation, suitable vehicle (own/ rental) with fuel and meals. There are several car/ bike rentals available in Delhi and Manali.
 Depending upon the type of your tour, camping equipment is also available for rent.
 Carry warm clothes, caps, and biking gear depending upon the season you choose to go.
 If you take a tour package, most of the above things would be included and you would get discounts depending on the season, and you would have a mechanic on the go with you.
 Plan a route depending on the duration of the trip. Carry a route map.
 Keep your electronics such as phones, cameras, etc. always fully charged. Carry a power bank. Carry only a few electronic items on the trip which are necessary.
 Keep a list of petrol pumps, mechanics, restaurants, and accommodations on your route.
 Carry a first aid kit and the necessary medicines.
 Keep your valid driving license, Govt ID, and permits safely and always with you. The permits required for the trip are:
o International tourists require an International Driving Permit (IDP) issued by the respective country, along with their passport.
o Indian Nationals require an Inner Line Permit (ILP) to visit Ladakh's protected areas. You can apply for the permit and collect it from the Deputy Commissioner's office in Leh within the stipulated timings, and it costs about INR 400 (one-time per person) for environmental tax and INR 20 (per day per person) for wildlife protection fee/ permit fee. You can also apply for it online before you start the trip or get it via a travel agent or the hotel you are staying at.
 Ensure you are physically fit and healthy to take the trip, and a good bike riding or car driving experience (especially long hours and on narrow roads), and wear helmets while riding a bike.
 Practice changing a tyre and other common mechanical repairs, just in case of emergencies.
 Check the relevant network operators on your phone that operate in Ladakh.
 Make a note of the ATMs that you find on the way, or carry extra cash for emergencies and place it safely in your baggage.
 Enjoy the Ladakh bike trip throughout and experience the scenic views!