One Month in Australia
Cairns, Sydney, and Everything in Between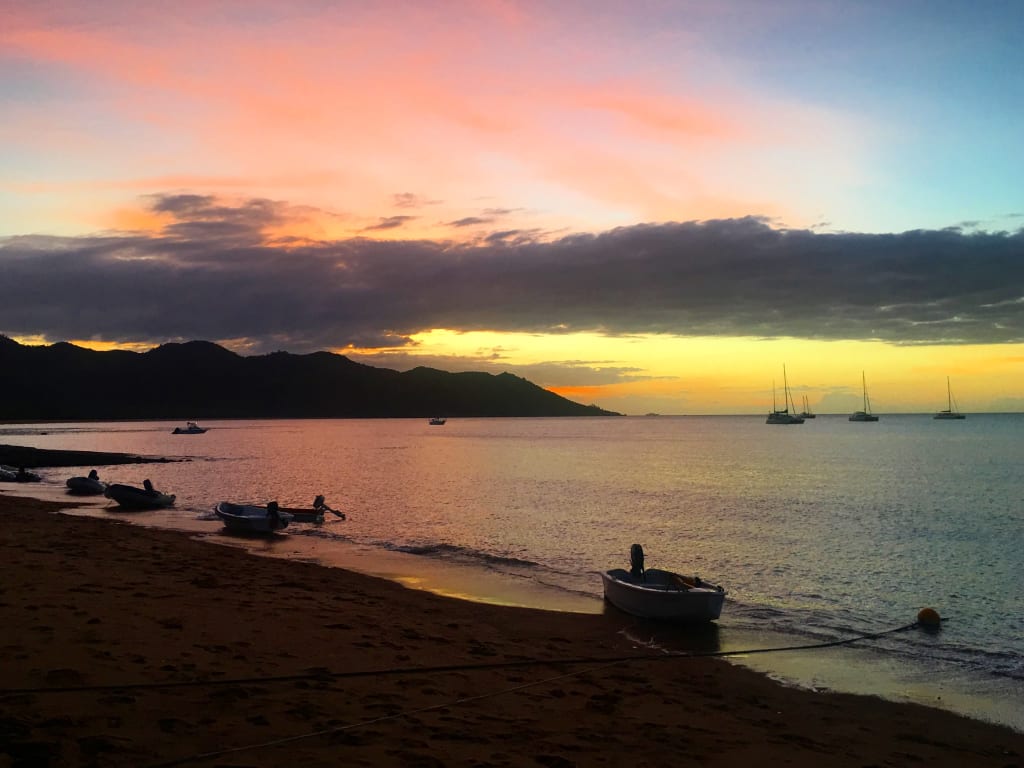 As per my post about how I spent 3 weeks in Vietnam, this post aims to sum up how I spent a month travelling down the Australia's East Coast from Cairns to Sydney.
First of all, I never worked whilst I was in Aus, unlike many people I had met who had embarked there for a longer period of time on a working holiday visa. If you are planning for going for longer than about six weeks, I would perhaps recommend trying to get some work because it can often be expensive, even for basic food and accommodation.
In terms of how I got around Australia, I opted for Loka buses which come with a guide and some optional extra tours. The customer service was amazing and they made up an itinerary for me before I arrived. However, they are not as flexible as Greyhound buses when it comes to frequency.
It worked out cheaper to fly into Brisbane so I flew there for a brief couple of days before I flew up to Cairns.
Cairns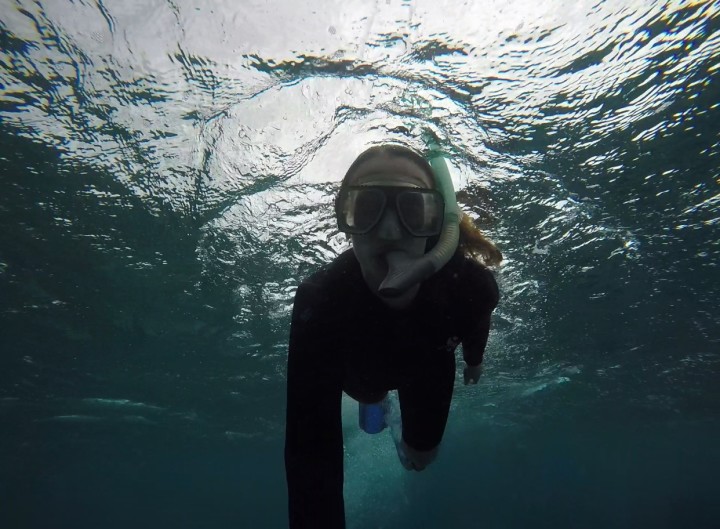 I really enjoyed my time in Cairns and it was where I snorkelled in the Reef through a company called Deep Sea Divers Den. You can also scuba dive for better views if you have the cash for it. I also visited Kuranda—a village in the rainforest accessed by train. This place was quite cute (and I got to hold a koala), I would probably say that it's more suited for older people or families. However, there are other ways to see the rainforest like an overnight stay in the Daintree.
I stayed in Calypso Backpackers which is a really great place for meeting people. There's always fun things on at night and a regular bus into town.
Magnetic Island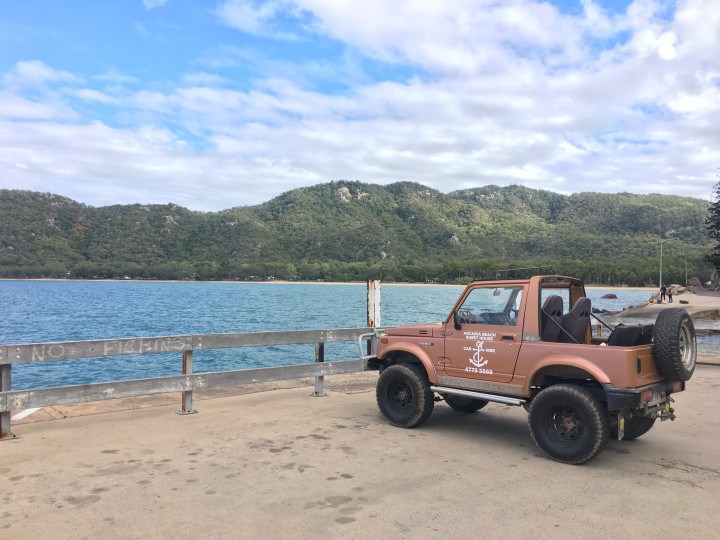 Known as "Maggie," you can jump on the ferry from Townsville to enjoy this fun island. I only had one full day but it very full on.
To make the most of it, hire a car to get about the island. It needs to be a 4x4 because some of the roads are very challenging to drive on. The island is a really good place for spotting wildlife. You can feed wallabies at Geoffrey Bay (they love apples, bananas and carrots) and see some wild koalas on the Forts Walk.
I stayed at Bungalow Bay which was very cute and clean with lovely staff.
Brisbane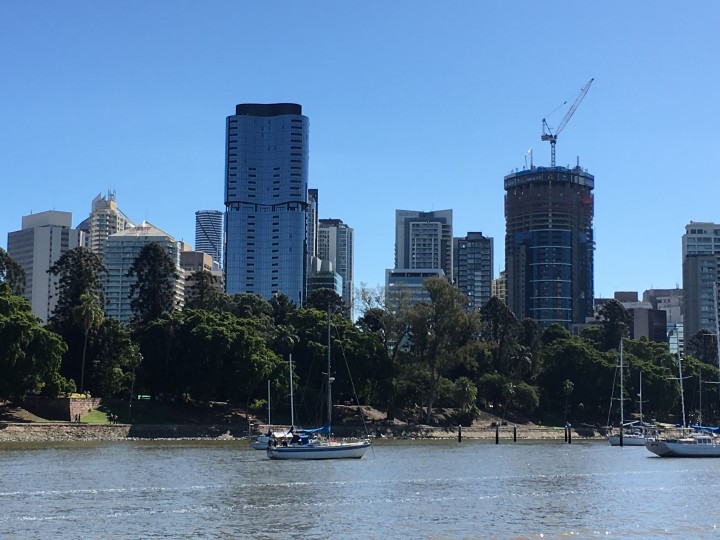 So as I said before, I flew into Brisbane initially so visited the city on two occasions. Like any city, there's loads to do. You can save some cash and visit the GOMA, Botanic Gardens and science museum for free, but I would also recommend doing a boat tour with River City Cruises. It costs $29 and it was a really nice way to learn about the city and relax.
Food-wise, I had a really tasty burger and cocktails from Red Hook which is tucked away in a lane. I also met up with my friends dad for lunch at Nom Nom Korean Eatery and had a delicious katsu curry.
The first time I visited Brisbane, I stayed in Brisbane City YHA which was fine but lacked a bit of atmosphere. The second time round I opted for the more lively Bunk. With a (rather odd to be honest) night club attached to it, it's a fun place to be!
Airlie Beach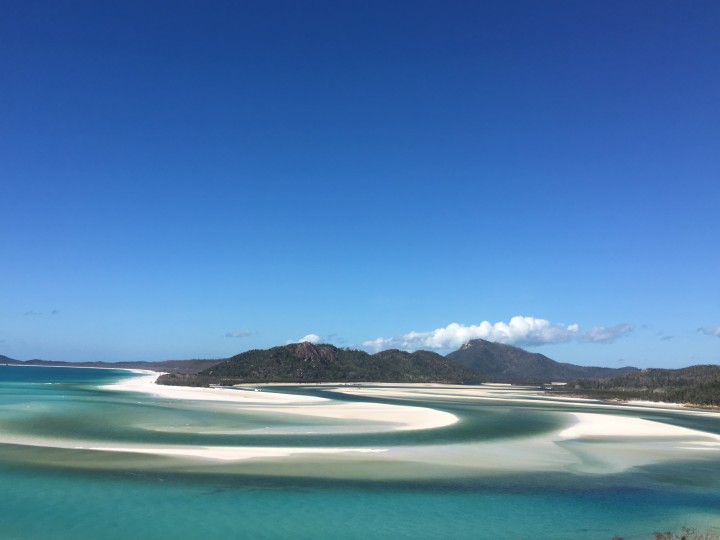 Airlie Beach is the gateway to the Whitsunday Islands—74 largely uninhabited islands that are covered in the softest white sand, and surrounded by the clearest of water. I opted for a day trip on the Bullet which cost me $180. If you have more cash, you can also do overnight stays or sailing trips.
I stayed at Base, which I wouldn't recommend. It's a very big hostel and has been joined with Nomads as a result of the cyclone but this means that communal areas are cramped. It's also a bit dirty with my room crawling with ants.
Emu Park
This quiet and sleepy town just outside Rockhampton broke up the long journey to Rainbow Beach. There's not loads to do so I just hung out on the beach and relaxed. I stayed at Emu Park Beach Resort and had what was probably the best sleep of my whole trip. The staff there also made me feel right at home.
Rainbow Beach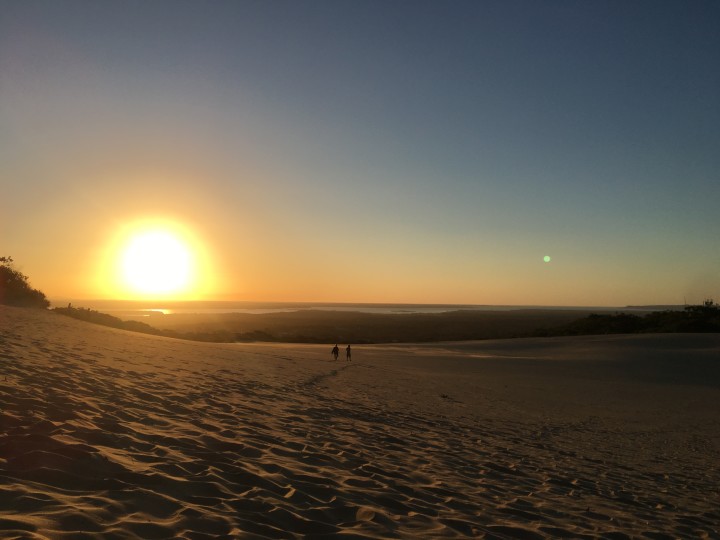 Rainbow Beach is one of the towns that you can visit the stunning Fraser Island from. The town is very chill and you can take a walk to the sand blows (arranged by the lovely staff at Fraser's on Rainbow) which is a real hidden gem and a wonderful sunset spot.
Fraser Island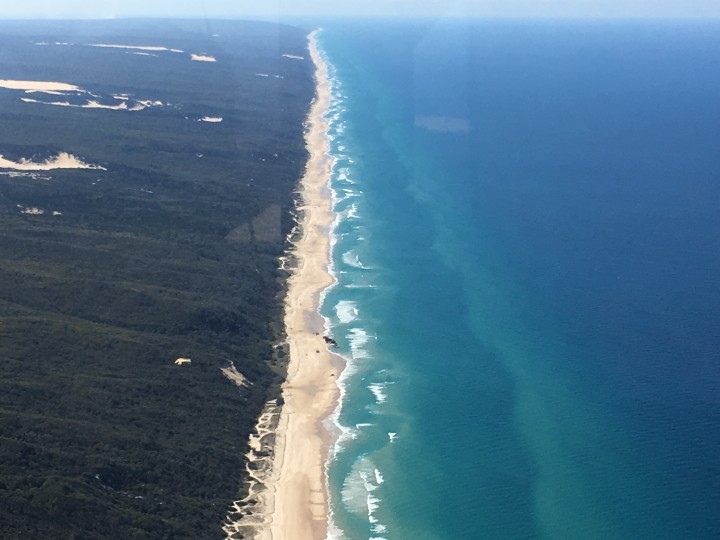 Fraser Island is an absolute must do! Continuing my usual theme here, but I took a day trip to save my cash. You visit the rainforest, the stunning Lake McKenzie, SS Maheno and Eli Creek. There is also an option to take a trip on a wee seaplane and see the island from above for an additional $80 which is really cool—especially when you can spot some whales!
Noosa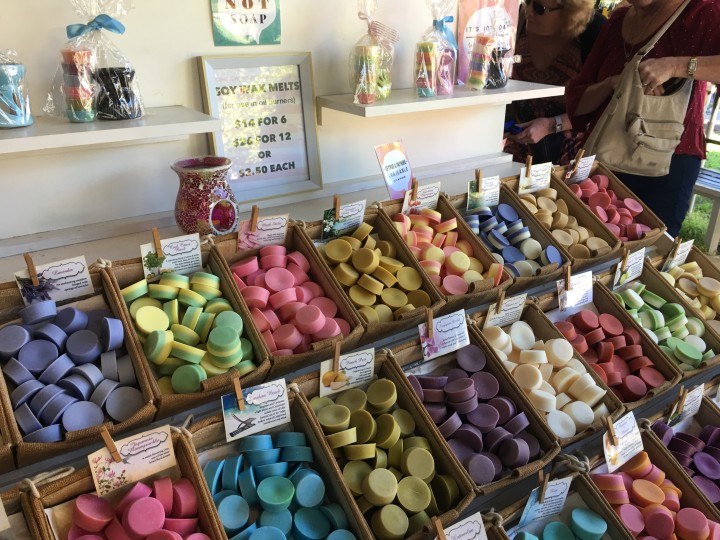 Noosa is a small town that boasts a beautiful national park and beach. You can also do Fraser Island from here too.
I'd recommend doing the coastal walk which offers really amazing scenery and the potential to spot some whales. You should also take the bus to the Eumundi Markets. These were insane but you really need to dedicate a few hours to them. I tried to squeeze them in before I got my bus to the Gold Coast and was a bit gutted that I had to head off early.
I stayed at Noosa Flashpackers which was brilliant, aside from the small rooms. The staff were super helpful, the place was spotless, and I also had straighteners in my room (!!)
Gold Coast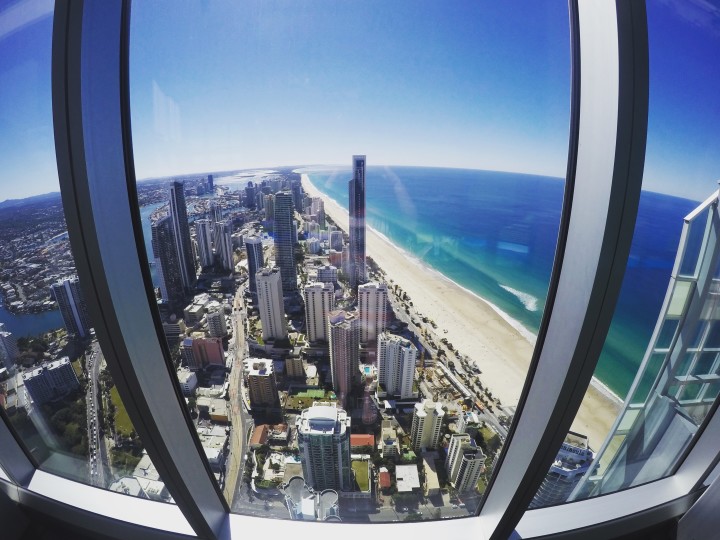 Often compared to Miami, the Gold Coast is home to impressive skyscrapers, theme parks and Surfers Paradise. It's very fun-filled and family orientated!
For accommodation, I cannot recommend Bunk Surfers Paradise enough. Despite the fact that some parts are still under construction, this hostel is immaculate with loads of fun stuff like bar crawls and prize draws (I won my surf lesson here!)
However, on one of these wild bar crawls, I dropped and smashed my phone which resulted in a 5 hour round trip to the closest Apple Store to repair my screen and an initial £120 bill. Hence the GoPro snap from the Q1 Skyscraper.
Byron Bay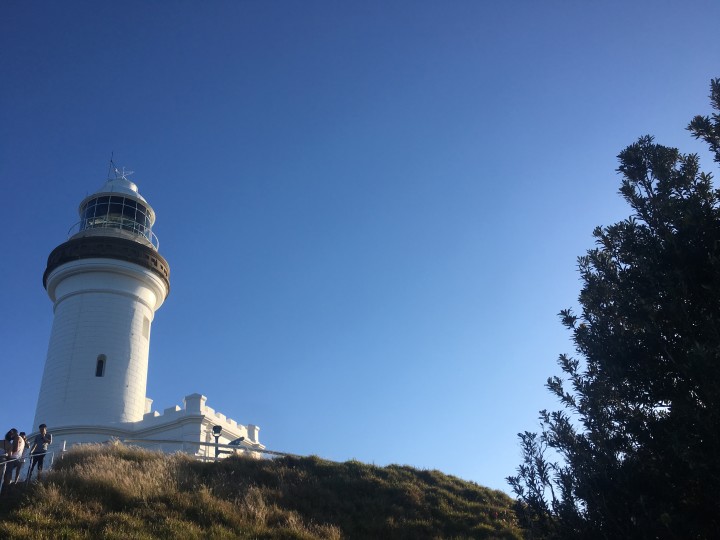 Byron Bay is probably one of my favourite places in Australia. It's very chilled out with lots of cool food places and quirky shops.
My weekend here was very busy. I did the lighthouse coastal walk on the first afternoon, and I caught the sunset which was lovely. On the way back we headed to the beach to watch the drum circle which is a random group playing drums and dancing. Not everyone's cup of tea, but worth having a look!
I then did my surf lesson at Stoked Surf School, which was so much fun even though I was terrible at it. The instructors were super encouraging and so talented! I had won this in the Gold Coast, but it would have cost me $69 otherwise. If you are getting the hang of it, and you have a bit more time, I would do it for a few days in a row.
I took advantage of my final day in Byron Bay with a short trip to Nimbin, a cute and colourful village an hour and a half inland. I had booked a day tour with a company called Happy Coach and for $50, I got my return journey, a stop at Killin Waterfall and a BBQ! Everyone talks about Nimbin's "cannabis culture" but there's more to it than that.
Sydney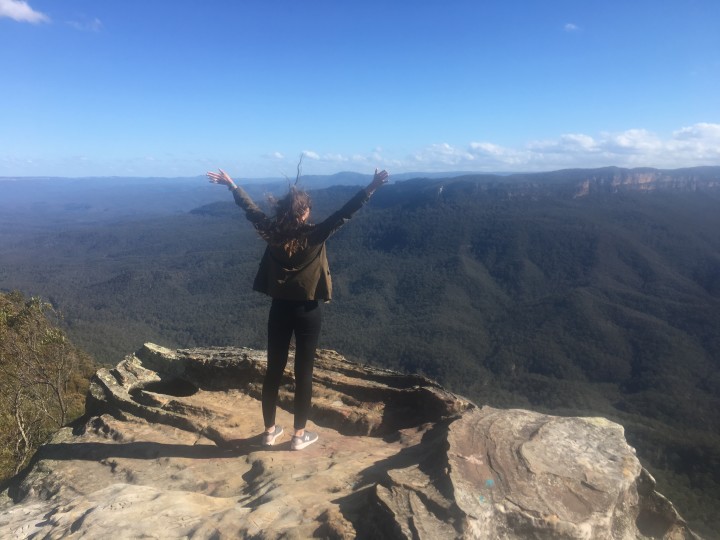 The iconic city of Australia! Personally, Sydney did not amaze me (apart from the Blue Mountains) but it's one of those bucket list places!
I found Sydney to be a very expensive place, but I also found a few free things to do like the Botanic Gardens, the Bondi to Coogee Coastal Walk, and the Museum of Contemporary Art.
But I also did an amazing tour of the Blue Mountains with a company called Happy Coach for $70. The views were insane but the wind was honestly terrible. On my last day, I took a ferry across to Manly Bay. I was hoping to sunbathe but again, the wind was too much.
WakeUp! is also the place to stay in Sydney. I had originally booked in for somewhere else but I had heard many good things about it that I changed a few days before I arrived in Sydney. It's a wee bit pricier but it's ideal for meeting people and socialising. It's spotless and in a great location too.
So that pretty much sums up my time on Australia's East Coast! I hope if you're embarking on a similar trip, you enjoy it a much as I did!