Guides
Three Weeks in Vietnam
How I Spent Just Under a Month in This Beautiful Country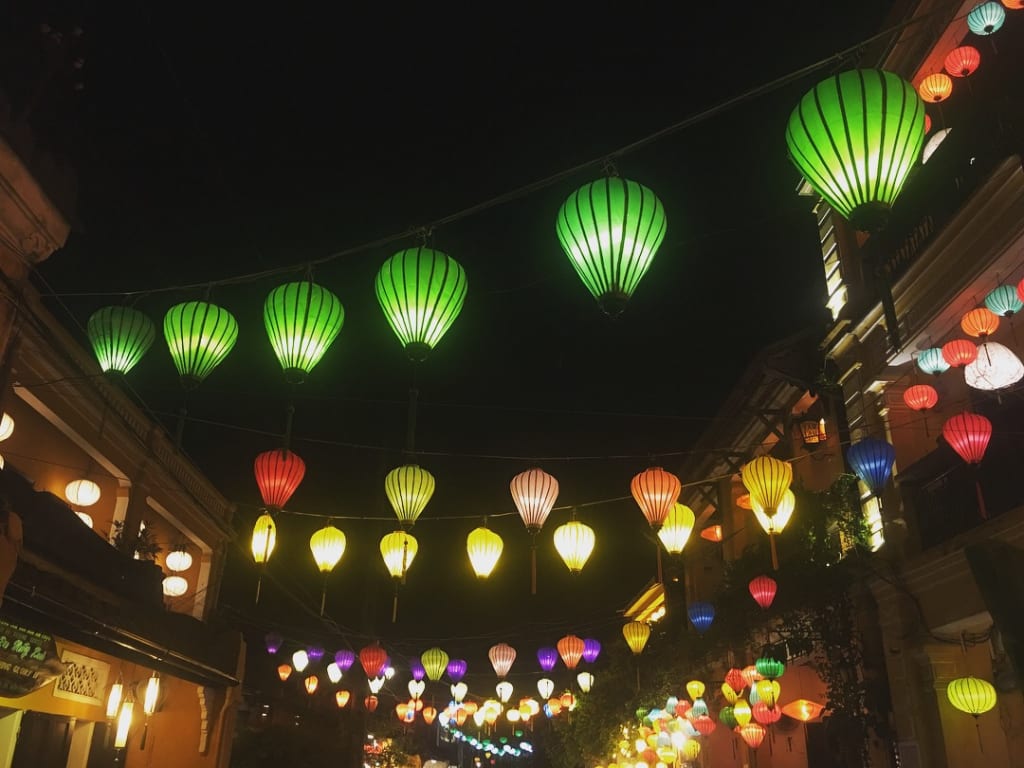 Vietnam is undoubtedly one of my favourite countries in the world. Throughout my time there, I was constantly blown away with the beautiful scenery, the amazing food, and the welcoming locals. This post basically sums up how I spent my time there, with some hints and tips for anyone planning on visiting.
Hanoi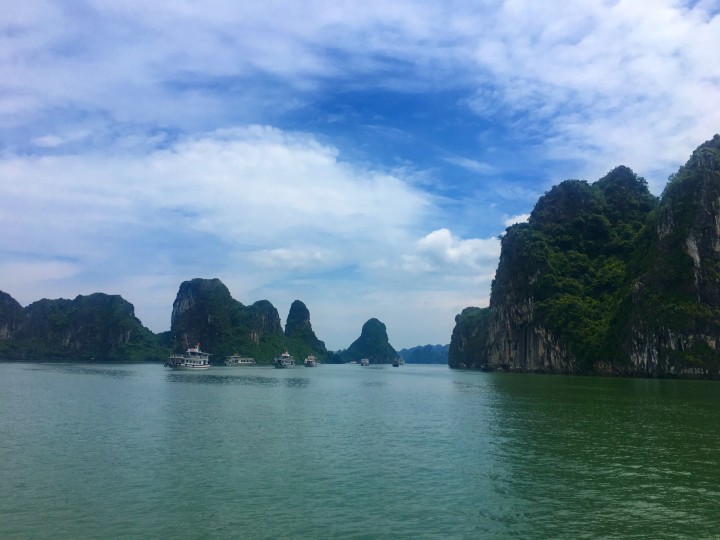 Vietnam's capital boasts a range of amazing food places and night life - especially in the Old Quarter that is buzzing with locals and backpackers. This was my first stop in Vietnam and one of the things I loved the most were the street vendors who had prepared cuisine in their own homes, and the markets where I could work on my bargaining skills! (A bit scary to try at first but a lot of fun once you do it once or twice).
Hanoi is the door to the beautiful HaLong Bay where I spent my 22nd birthday. I was trying to budget my spending money so I opted for a day trip but there are multiple night stays also available. Hanoi is also the place to visit Sapa from—a market town in the mountains nearby the Chinese border. I regretfully never had time to take a trip there, but I have yet to hear a bad word about it!
I would also recommend the Women's Museum which is very interesting and insightful about life for women in Vietnam, and visiting Banana Leaf for a traditional Bun Cha—a pork dish served with cold rice noodles and a spicy broth. Fun fact: Obama had this dish when he visited Hanoi too!
In terms of accommodation, look no further than Central Backpackers in the Old Quarter. Absolutely spotless with super comfy beds and daily free walking tours, the ideal place to meet people if you're a solo traveller!
Da Nang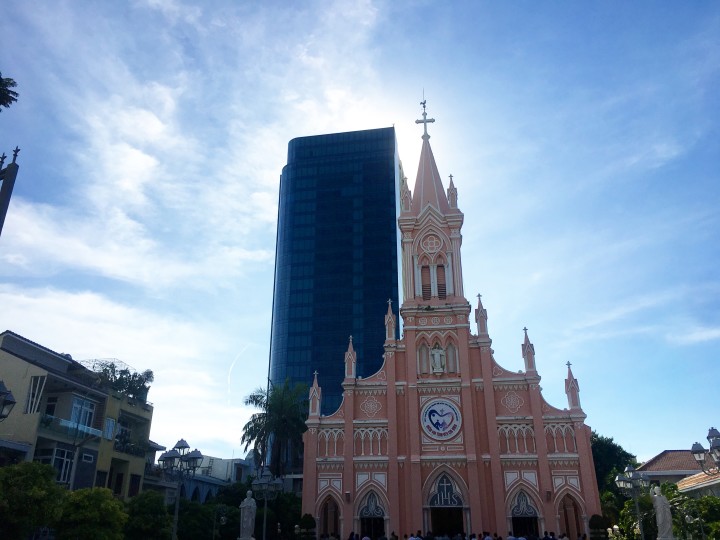 So I flew from Hanoi down to Da Nang, meaning I missed out quite a few places in the North such as Phong Nha. I also think I spent a bit too long here; however I did try and make the most of it.
I did a free walking tour with some students who took me to the pink cathedral pictured above, the iconic dragon bridge and a few markets. I also took a trip to Ba Na Hills. This day trip was probably the most eventful thing I did during my time in Da Nang. Don't get me wrong, the views from the French village, the world's longest cable car ride, and the refreshingly cooler and cleaner air were great, but that's about as exciting as it gets. Otherwise, it's a very commercial and crowded resort.
My accommodation at Barney's was amazing, however, with a welcoming team and modern rooms.
Hue (and the Hai Van Pass)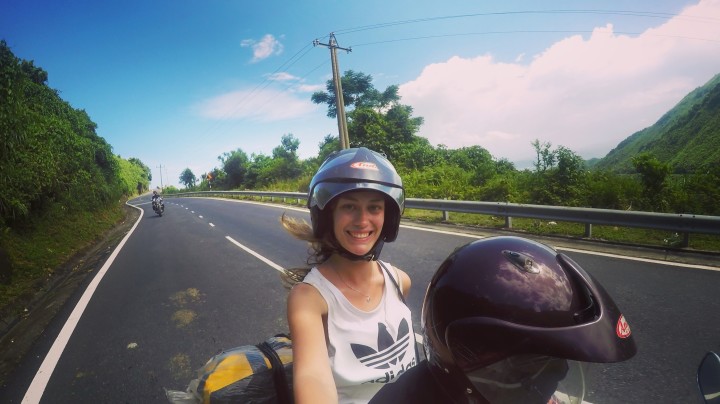 Next, I took a short trip to Hue—a relatively quiet town which is the place to start the Hai Van Pass (the Top Gear route) if you're heading south.
The Hai Van Pass is an absolute MUST do. I was really hesitant about it having never ridden a motorbike before and after witnessing hectic traffic in the cities, but it was one of the highlights of my time in Vietnam.
You can do this with your own motorbike, as part of a tour where you follow a guide, or as an easy rider where you are the passenger on the motorbike. I opted for the easy rider as I was definitely not up for learning how to do it on my own on the busy roads.
Hoi An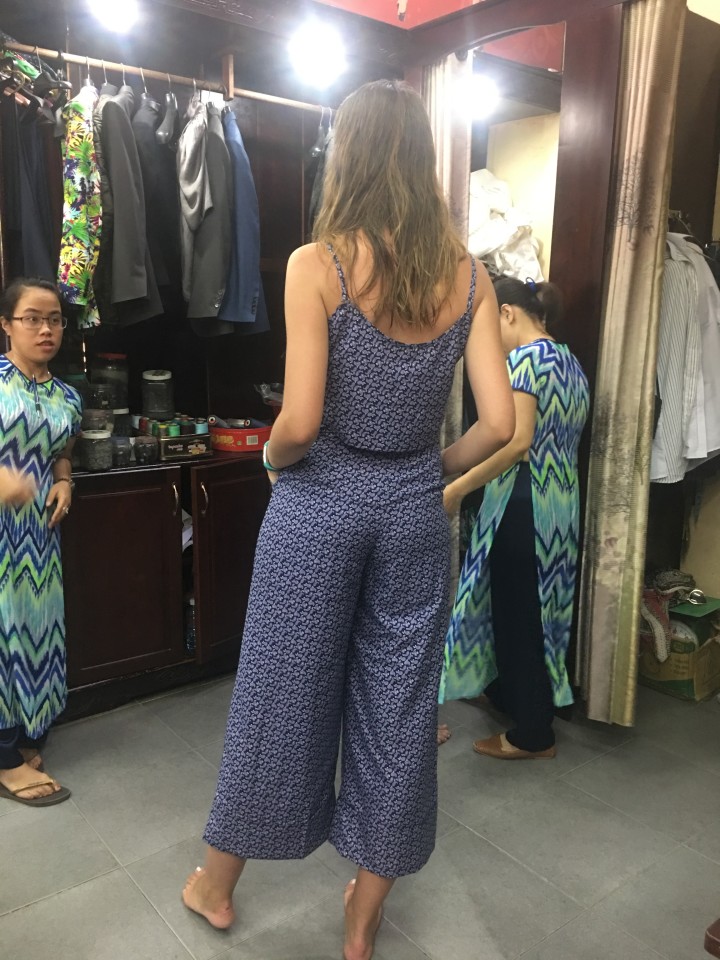 Probably my favourite place in Vietnam, Hoi An is famous for tailoring and lanterns. I had an outfit tailor made for me from Bao Diep for about $40. This was a great experience I would definitely recommend it, but make sure you have a clear idea of what you are looking for and shop around for the best prices.
I also did a snorkelling tour off Cham Island which was alright. Nothing too wild, but a nice change.
In terms of eating, definitely go to Morning Glory, a popular restaurant in the old town. It was very busy when we went, so I would make a recommendation before you go. I opted for the duck leg curry which was one of the best meals I had eaten in Vietnam. I'd also advise sampling the pork baos from Nu Eatery. This place is tucked away down an alley so unless I had been recommended it by a fellow traveller in Aus, I never would have found it.
Da Lat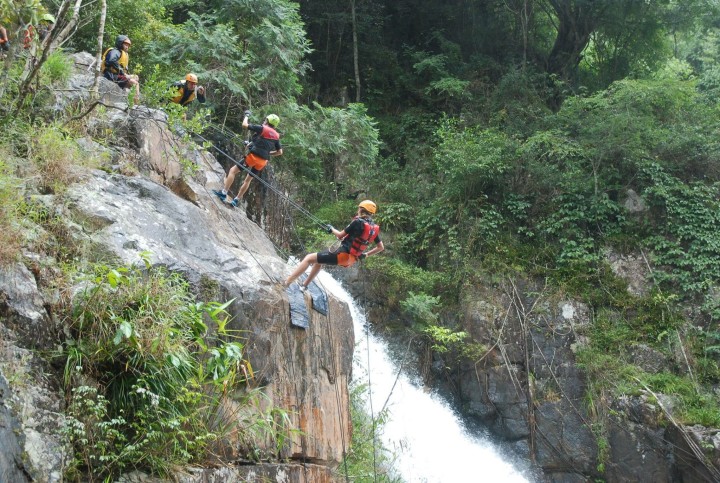 In the mountains, Da Lat is a bit cooler and offers outdoor activities known as canyoning. This involved abseiling and jumping off cliffs. Not for the faint hearted! I am terrified of heights so I actually don't know why I did it 'cause I was grey the whole time and getting minimal sympathy from the guys who were showing us the ropes.
My favourite thing was an motorbike tour which was really eye opening and good value for money. We went into rural villages which I felt showed me "real Vietnam" as there were barely any tourists and loads of locals working away. We also visited two stunning waterfalls and a cricket farm. Surprisingly, crickets don't actually taste that bad...
Both of these activities were booked by the amazing staff at Cosy Nook.If you are visiting Da Lat, I would definitely not stay anywhere else. The staff treat you like family and cook you breakfast every morning, as well as a delicious dinner for $3 a night. The rooms are spotless and the location is great.
Mui Ne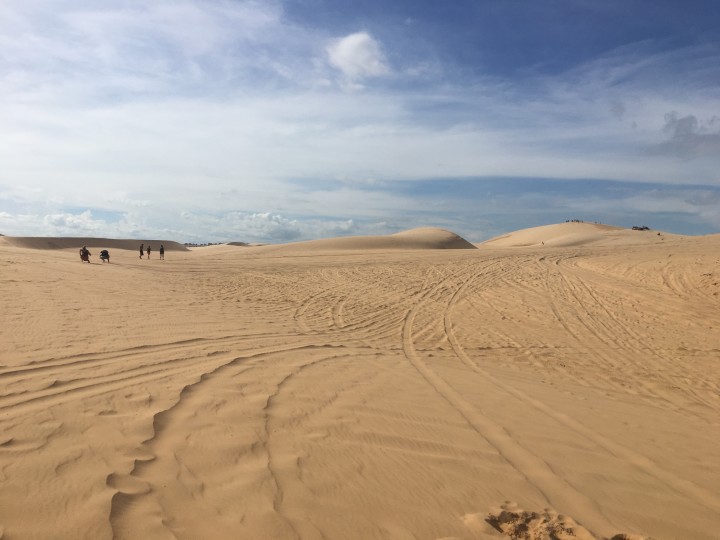 A quick stay in this coastal town broke up the journey to Saigon. You can see the sand dunes for $5 as part of a jeep tour that you can find online or via your hostel. This was very good value for money as is often held during sunrise or sunset.
I stayed in Mui Ne Hills Budget Hotel. There was a pool which was nice, but the rooms were super cramped and not very clean. Did the job for my two night stay, but I wouldn't recommend for a longer stint or if you're fussy.
Saigon (Ho Chi Minh City)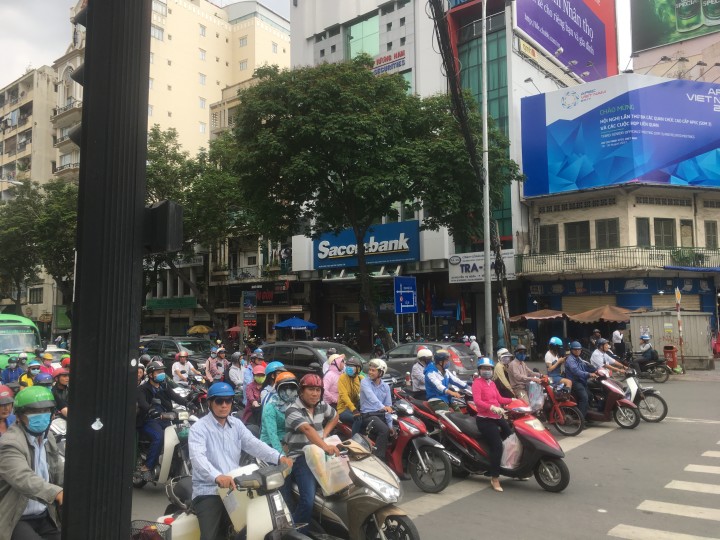 A very busy city, also known as Ho Chi Minh City, was a great place to end my time in Vietnam. My definite highlight was the War Remnants Museum. This is a must see but is very emotional and hard hitting so just be prepared for that.
Head to ABC Bakery for some pastries or cakes. They are to die for! Do not head for Hideout Hostel however. This is a popular party hostel but the bar is rubbish and people in my room had money stolen so probably best to avoid.
If you're planning a trip to Vietnam, I hope this was useful to you! No matter how you choose to do it though, you will have an amazing time and meet amazing people.