One Epic Adventure Experience: The Real Great Wall of China
The unrestored sections of the Great Wall in Beijing's north are spectacular, but hard to reach.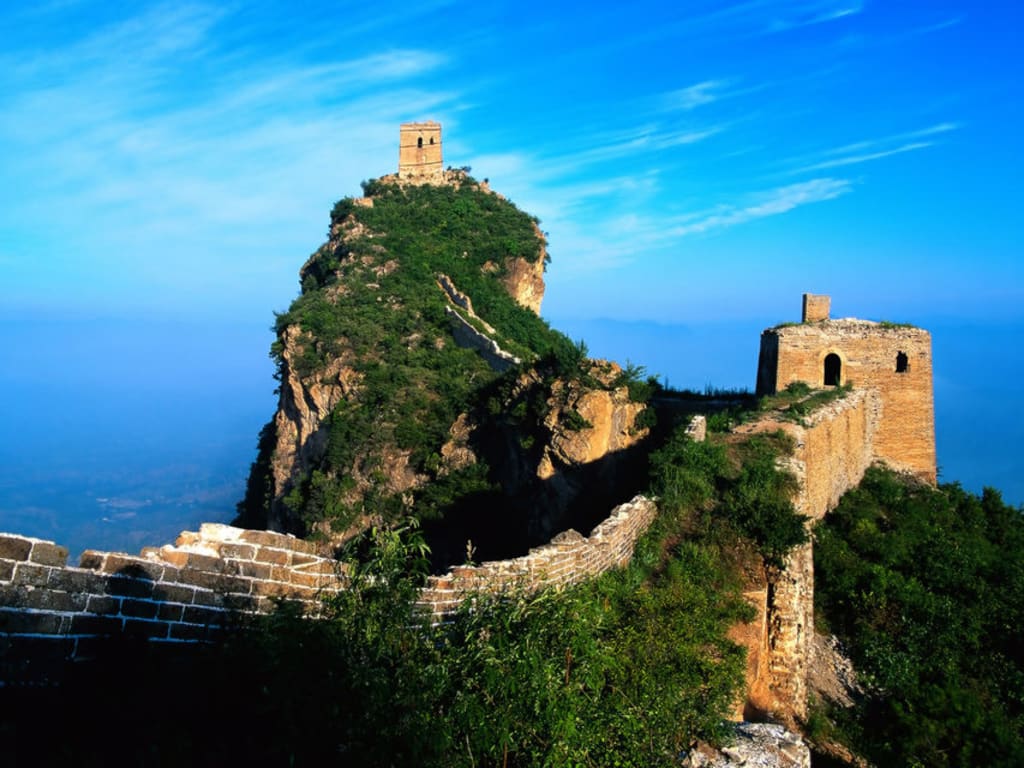 The Real Great Wall of China
The best adventure experience in Beijing, and possibly all of China, is the Great Wall. Everyone has heard about it, and everyone who has traveled to China has probably visited it, but few people have ever truly experienced it.
Everyone visits the sections of the Great Wall that have been artificially remade. It looks great, but it's just not the real deal. What's worse is that it becomes impossible to even walk on the wall during certain parts of the year, due to the hundreds of thousands of tourists. It is a world wonder, so this is totally understandable. But if you want a more authentic experience with one of the world's seven wonders, then you have another option, and it is the ultimate adventure.
To truly experience the Great Wall, you have to put on your hiking boots, load up with water, and see it in its original form. Reaching the unrestored sections of the Great Wall is difficult and dangerous, but if you are brave enough, the reward is totally worth the risk. Experiencing its history by going where few have gone before is something you will never forget. It is the ultimate China adventure.
There are various pathways in Beijing's north where you can hike up secluded mountains to reach the unrestored sections. These paths are hard to find, as well as very dangerous if you don't have a guide; there is a potential to get lost and a lot of equipment needed to reach the unrestored sections, not to mention the risk of being arrested. Once you reach the wall, you can trek it all the way to a restored section and come down an easier path, such as a toboggan or cable car.
I lived in Beijing for two years, and my brother and his girlfriend came to visit me for a week while I was living there. I decided to plan the ultimate week of adventures for them, and the very first thing on the itinerary was climbing the unrestored Great Wall from Jiankou to Mutianyu. I hired a trusted driver, mapped out where we would start, and packed plenty of water and Gatorade for the journey.
Our driver picked us up early in the morning, and we headed to the drop point to start hiking up the mountain to reach the unrestored section. Unfortunately, our driver dropped us off at the wrong place, and we unknowingly began hiking thinking we were at the right place. He dropped us at Zhenzhuquan instead of Xizhazi, and we attempted to reach Jiankou while incorrectly thinking we were hiking from Xizhazi.
After hiking up pretty treacherous mountainside without equipment for some four or five hours, we were still only half way up. My brother began showing signs of dehydration, as we had already run through our supply of water and Gatorade. We decided to turn back at that point and return to the base, where we could contact our driver for an immediate evac.
Long story short, we made it back down to the base and our driver picked us up. He brought us back to the city, where my brother was hospitalized for dehydration. The moral of the story is that if you are hiking the Great Wall's unrestored sections, then you must get a local guide. Even the most brave adventure travelers shouldn't risk trekking it alone.
activities
My name is Nick. I'm the owner of TheAdventureFinder.com, a travel information company specializing in adventure. I joined Vocal to share my own adventure travel stories and to inspire others to undertake life changing adventure travel.
Receive stories by Nick The Adventure Finder in

your feed