Northern California Photography
California the Beautiful!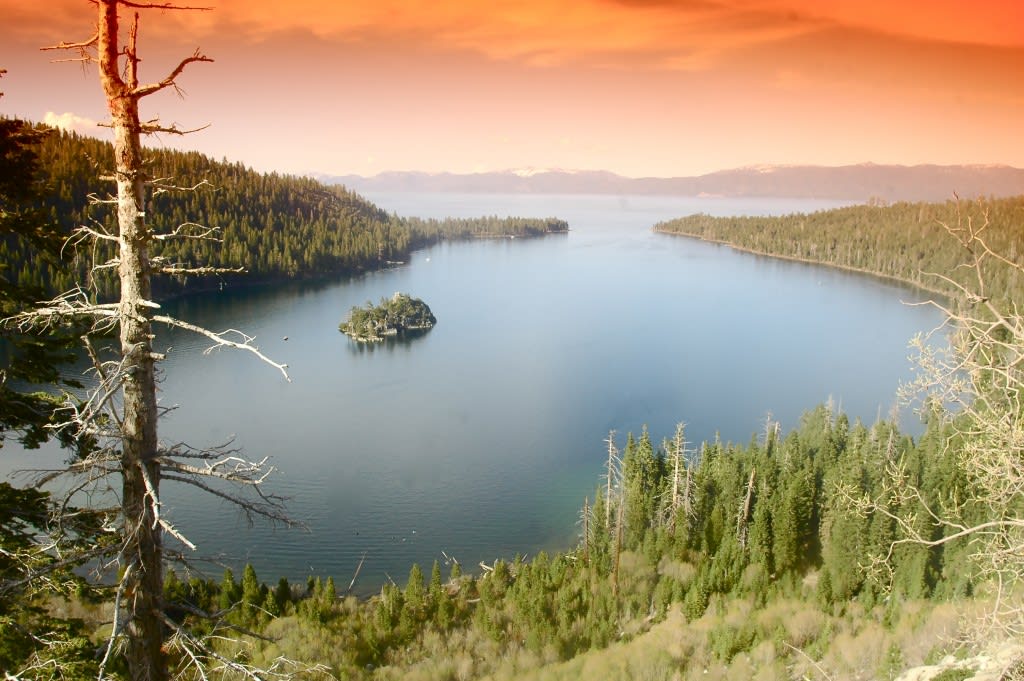 Emerald Bay Lake Tahoe
Get Lost in California!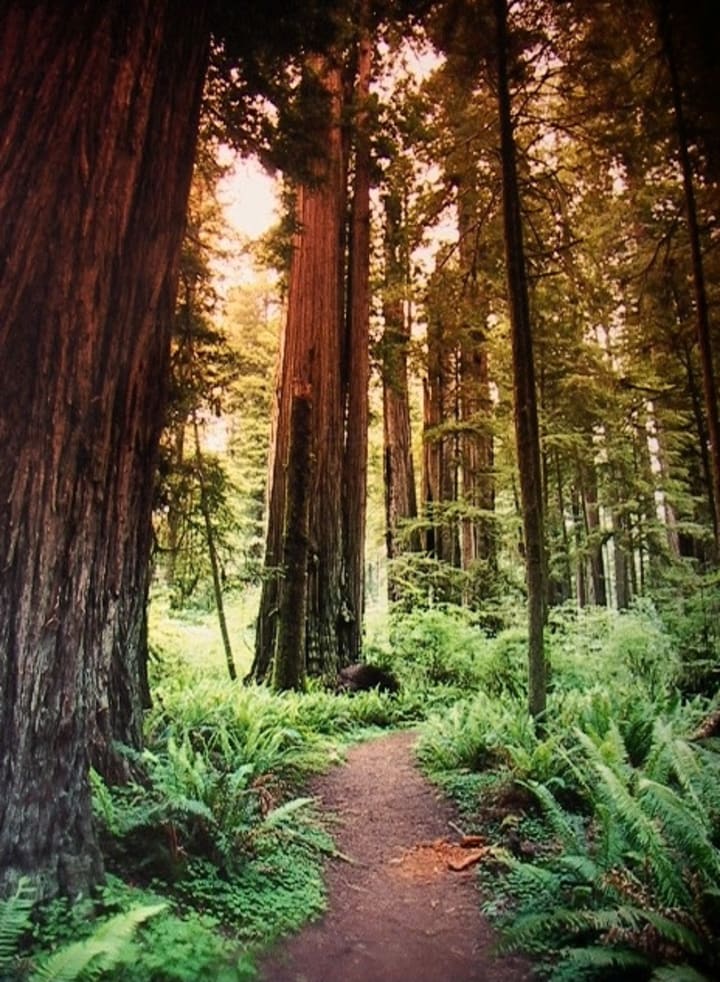 Northern California
Driving through the Sierra Nevada Mountains in Northern California, one can only gaze at the splendor of any of the variety of diverse scenery you're bound to pass as you travel this great state. Mile after mile, you'll stare in awe at what you're experiencing.
From the spectacular, crispy blue waters of Lake Tahoe and its' 'secret island' in Emerald bay, to the Sky bound Redwood Trees stealing the best views of horizon beyond, over the Bay bridges demonstrating mankind's constructive creativity, to romancing with the amazing orange sunsets from the cliffs near the winding highway which carries you along the Pacific ocean, California offers so much.
Northern California is one of the most beautiful places on Earth and offers an array of things to see, do, and allow for a genuine lifestyle experience or an amazing vacation.
Glorious Sites..!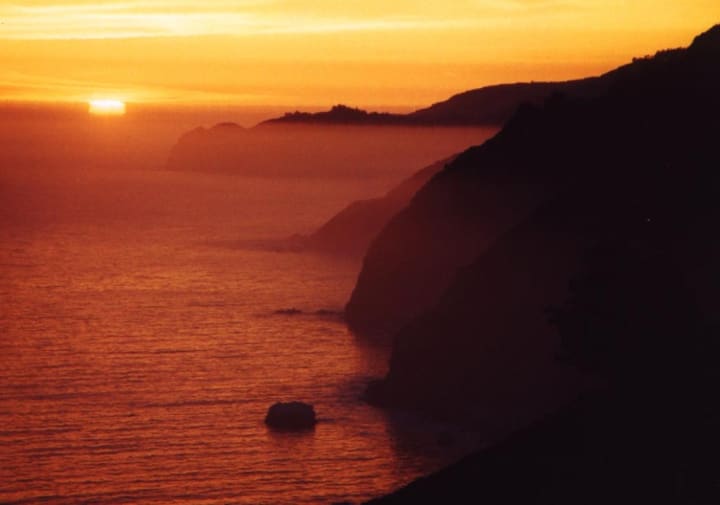 It was on my several journeys through Northern California by car that I was able to learn about some of my new favorite places so far.
Driving up the 101 highway on my to San Francisco was just the start. The ocean side towns and villages were tranquil and unique, each offering their own styles and influences of their area. Some with old village main streets, others with open town centers, each with great eats.
The landscape changes eloquently. From palm trees to pine trees to enormous Sequoia Trees towering above the land. A few, even large enough to drive your car through the trunk.
North more, all the way to the one of a kind city of San Francisco and its worldly neighborhoods, parks, and attractions.
Past beautiful marinas and beaches we took in the sights in the distance of bridges, boats, pier, market places, fish markets, and famous jails that make this a historic city deep with stories and tall tales.
Any way you go, Northern California is unforgettable!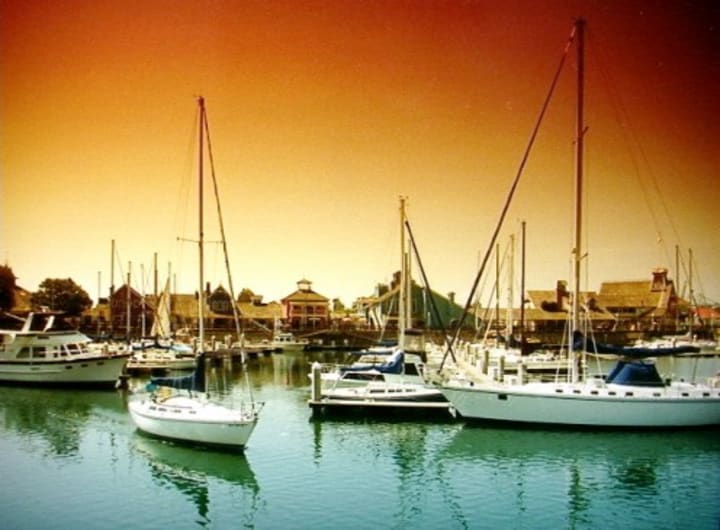 North more through the vineyards of Sonoma County and Napa Valley with the bright green rolling hills filled with countless sweet grapes growing from the rows upon rows of future wealth while family run wine making operations are busy making next years yield.
Go ahead, take taste...
Into the capitol of California, the city of Sacramento and its' old town area with food, music, festivals, and fun. A riverboat rests in the river here, currently acting as a 5 star hotel and unique accommodation setting.
Onward, Meandering through the grey rocks and mountains that lead to the crystal waters of Lake Tahoe. Filled with lakeside lodges, marinas, restaurants, and Yes, major gambling at any number of well known casinos.
Wine Tasting Anyone..?
With hours to spend, we decided to spend our day traveling around the famous Napa Valley and check out some of those local wineries that seems to be all the rave.
At first sight of a quaint entrance, we turned down the road that led to the visitors welcoming area. Here we were met with manicured landscaping while noticing the detail dedicated to every aspect of the property - tasting a few flavors of wine here was going to be a unique experience
A swish, a sniff, a pour, some cheese, Repeat... We stood next to the wine tasting station as we were explained the style and characteristics of the wines, then choosing again a new flavor for a small fee... Although some of what they considered their favorites were definitely not mine...
But Hey... to each their own... give me a soft Red Merlot and I'm a happy sipper.
As you drive through this area of California, you'll be overwhelmed by the sweeping wine fields that run as far as the eye can see. Wine flows like rivers in these parts... Take your choice...
The Vineyards of Northern California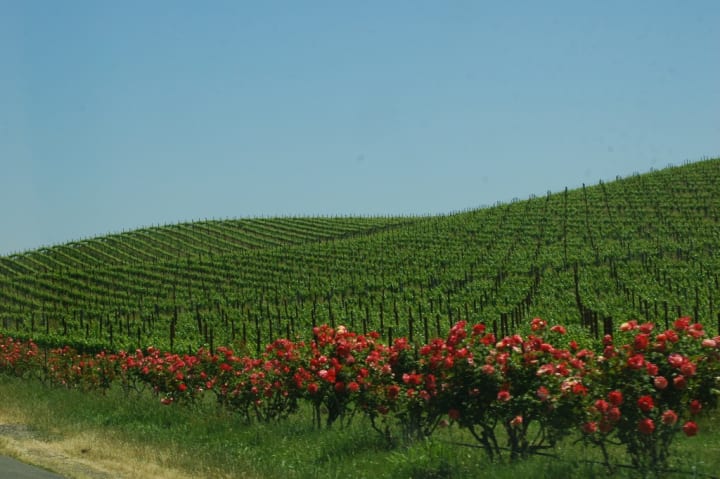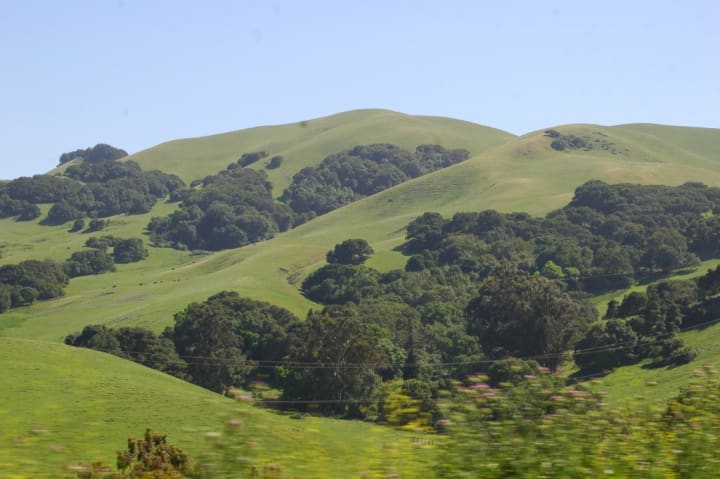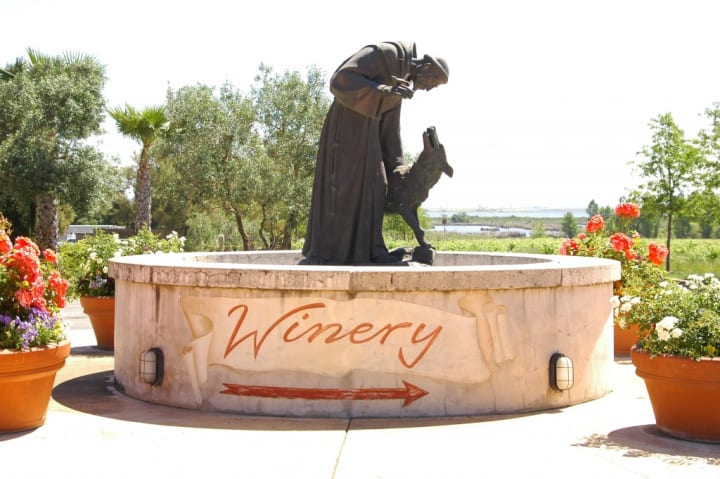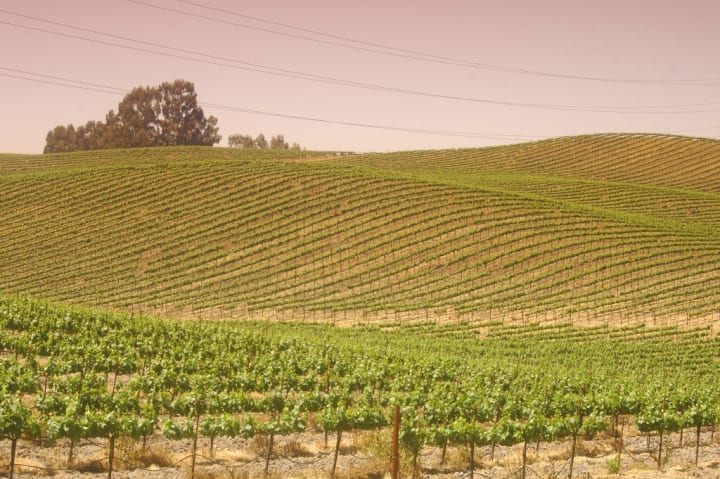 Natural Scenery in Northern California
One of the challenges of traveling Northern California, is decided which direction to head next.
If you're on no specific time commitment, just drive, and the scenery will evolve right in front of your eyes. This is a state where oceans meet mountains, while snow and Sandy Beaches are just hours apart.
There are amazing National Parks a plenty in California, great International cities, and welcoming small towns.
More people to meet and pictures to take than you could snap in a lifetime, and more places to visit than you could discover - but that's up to you and your will to see some of the world's best destinations.
-----------------------------------------------
Driving through Northern California you might spot a small waterfall spill down the side of the mountains while the green leaves nearby sip the cool mist of its' spray.
Meanwhile, the sun begins to hide behind the horizon of the Pacific ocean, a single stem dances in the evening breeze with a fragrance of new day. The boats in the marina rest - hoping for a new story tomorrow...
Water is Fresh and Plenty!
Take your camera, you'll need it.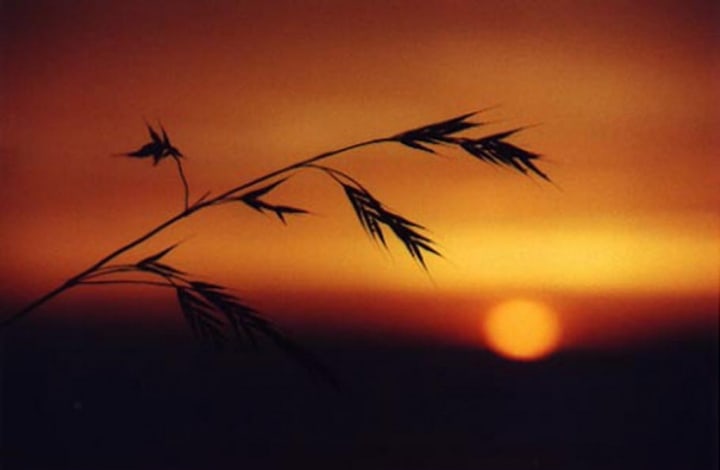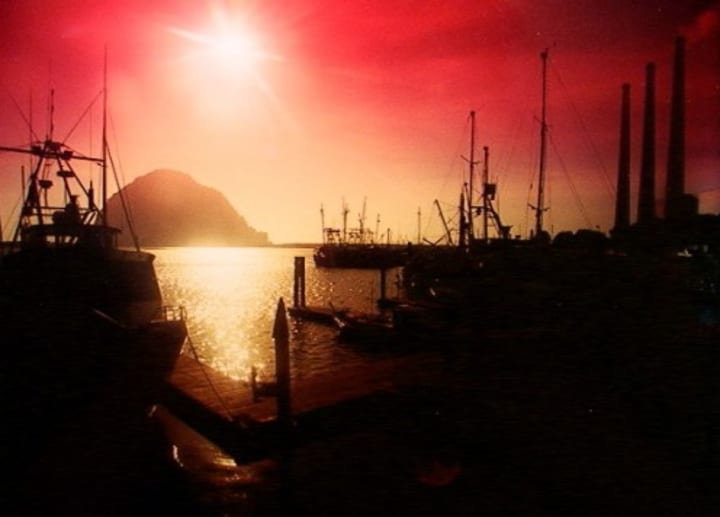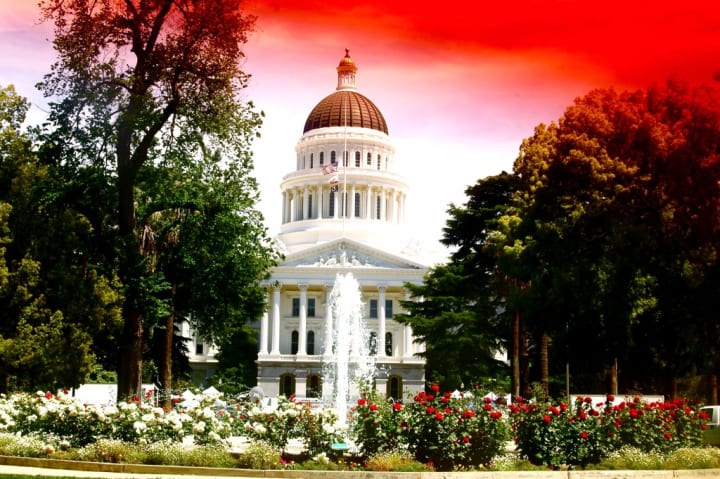 Visit the Redwoods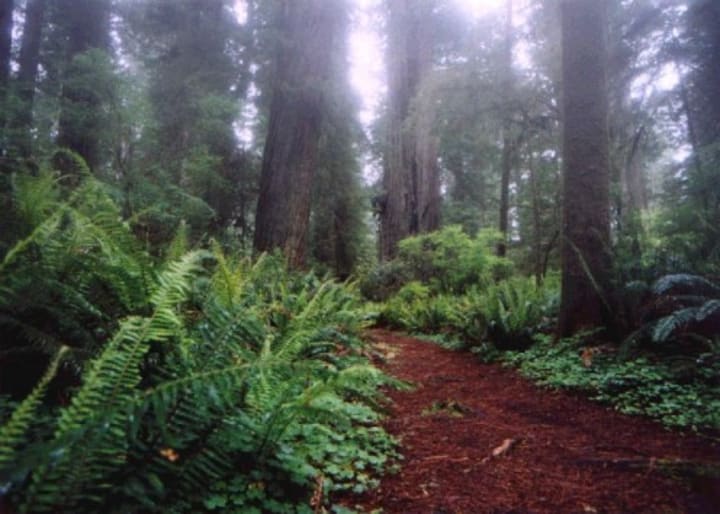 Drive Thru Tree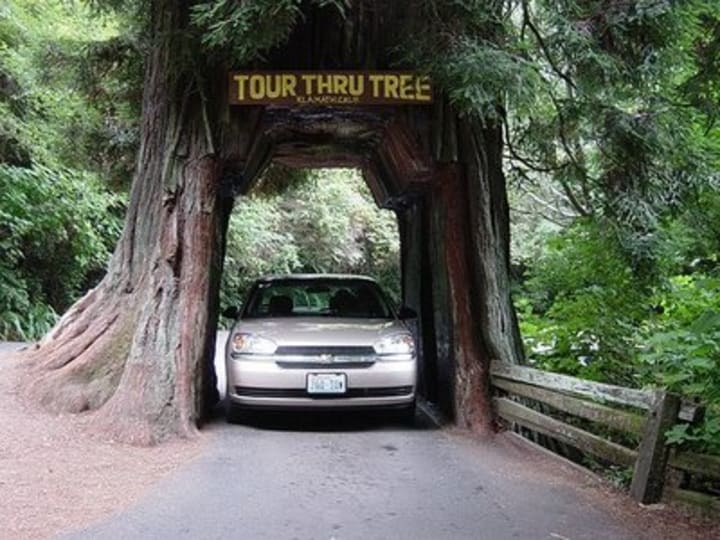 Redwoods National Park
By Far, One of the most breath taking experiences can be found inside the meandering forest of the Redwood National Park.
Part of the NPS, the Redwood trees tower hundreds of feet into the air and surely will make you feel tiny.
Local critters like the Giant Slug live here, although rarely sighted, eats high from the large leaves of local fauna.
A number of curious trails wind through the forest, through these enormous specimens, with each adding moment you'll feel like you've stepped into another world.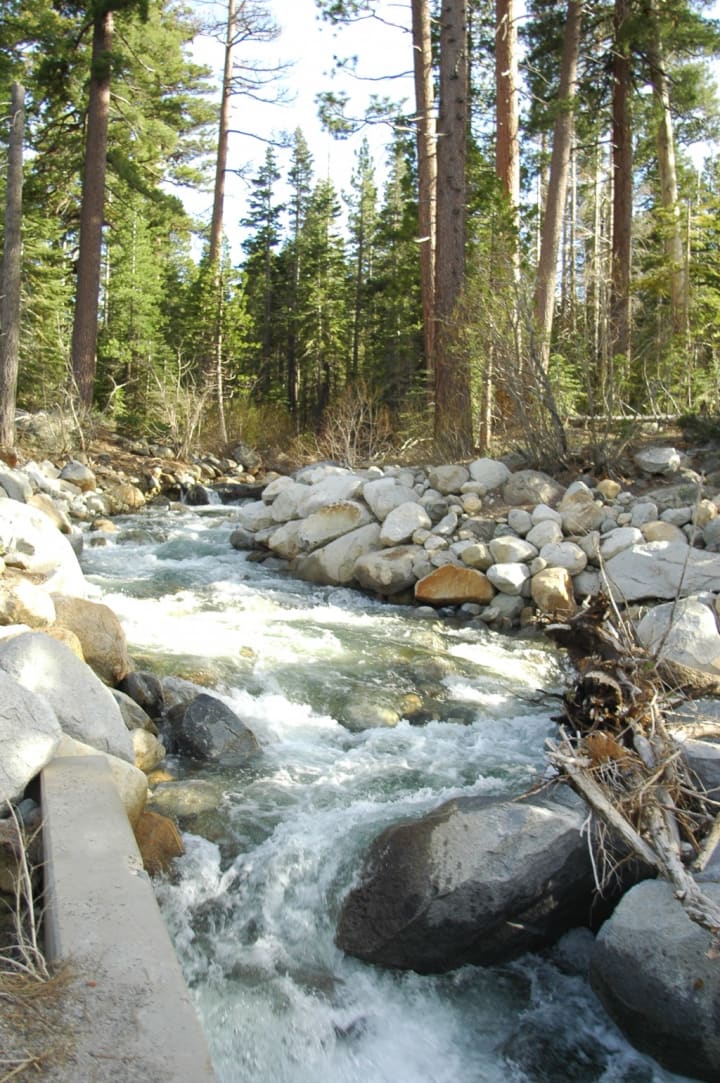 >> Onward to San Francisco
Before spending a fun filled, casino winning, stuffing my face with good eats kind of night before slumbering back to our Lake Front lodge in Lake Tahoe, we were able to capture an amazing sunset the night before, but now we must move on.
Next was on our way to San Francisco, and although I was born in the Bay Area, it's been over 3 decades before I have made it back...
San Francisco's skyline is a sight to behold. The light fog gives the city an enchanted feel. A soft atmosphere covers the city, but the life inside it is vibrant and electric..!
A few major bridges carry the population in and out of the city and add another touch of beauty to its already attractive attitude. The Golden Gate, also part of the NPS, is recognized worldwide as one of man's greatest feats, and today stands proudly as a welcome guard to the great city by the bay.
So much to see, so much to do in the hilliest city in the world. While you're here, take in the culture, eat the food, and take amazing pictures as you visit some of the world's most historic places.
Enjoy the City by the Bay!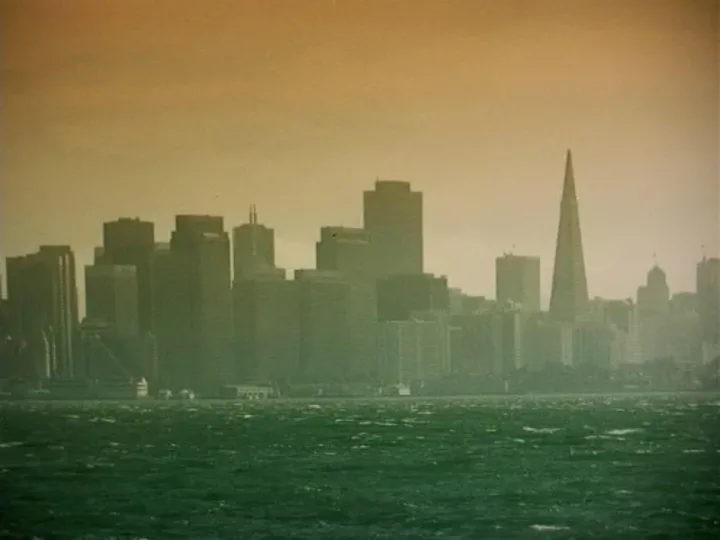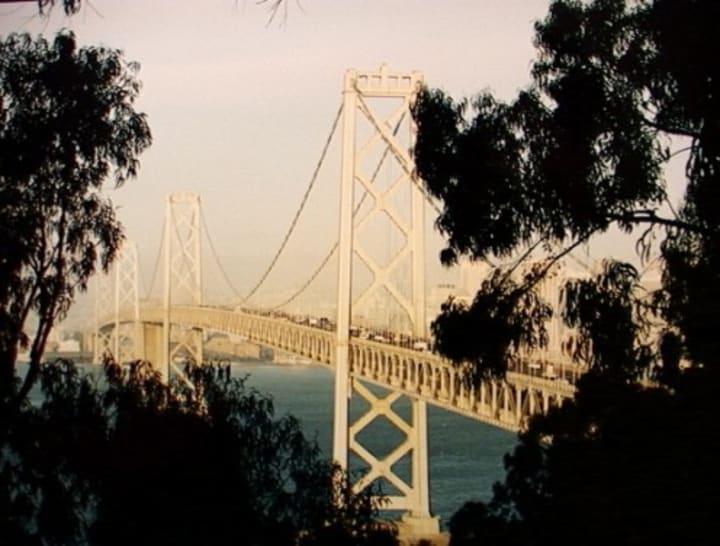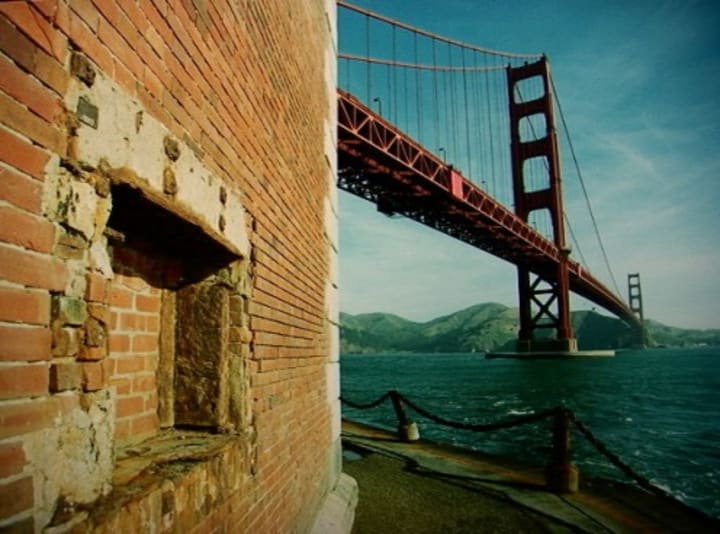 Take it All In..!
Lighthouse dot the shoreline of Northern California, warning the boats at sea of the dangers of these vessel splintering rocks. The waves crash against the rock hills with a rumble...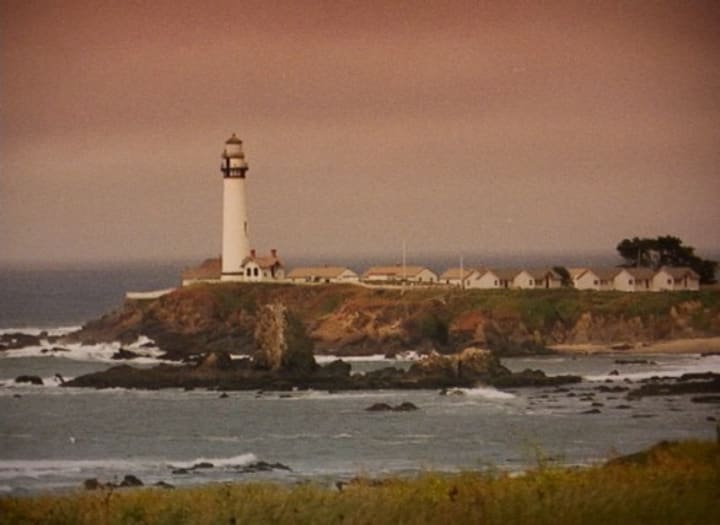 Into the Sierra Nevadas that run most of the length of the state North to South is a journey in itself. Mini El Capitans, grey rock flat cliffs like those seen in Yosemite National Park guide the way. Amazing views and local stops along the way are a must.
Even the cemeteries in this parts are elegant. Below, one small town cemetery offers a final resting spot in a storybook like setting. Beautiful flowers and green grasses lay here too. This was a touching stop.
Respect the Fallen..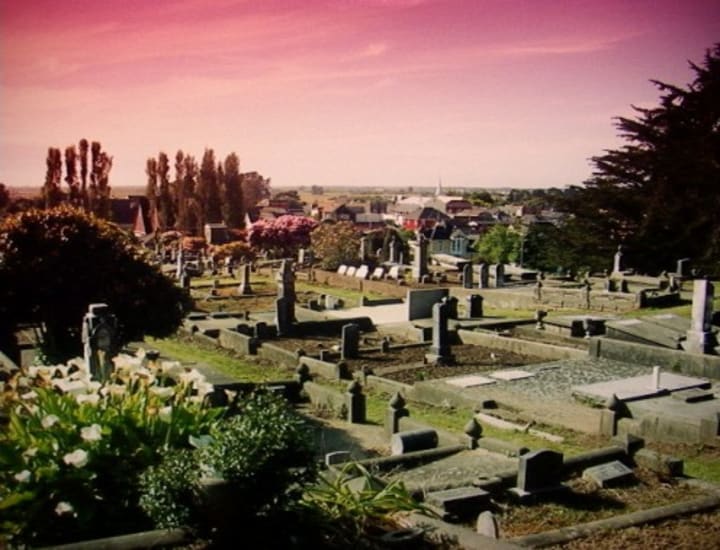 And back to Lake Tahoe, with water temperatures staying near the same year round, even though you can ski and look down on the unfrozen lake in winter, people still dive into the chilly waters like any other beach. Snow in the Hills, bathing suit on the beach.
Lake Tahoe, CA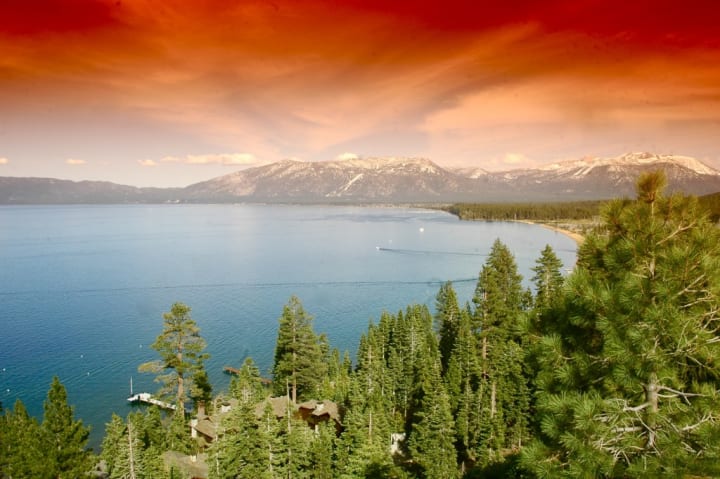 Here in Tahoe, you can find extra large pinecones the size of your face. Look around, they're everywhere. They must be falling from those tall pine trees that line the shore...
HUGE Pine Cones in Tahoe..!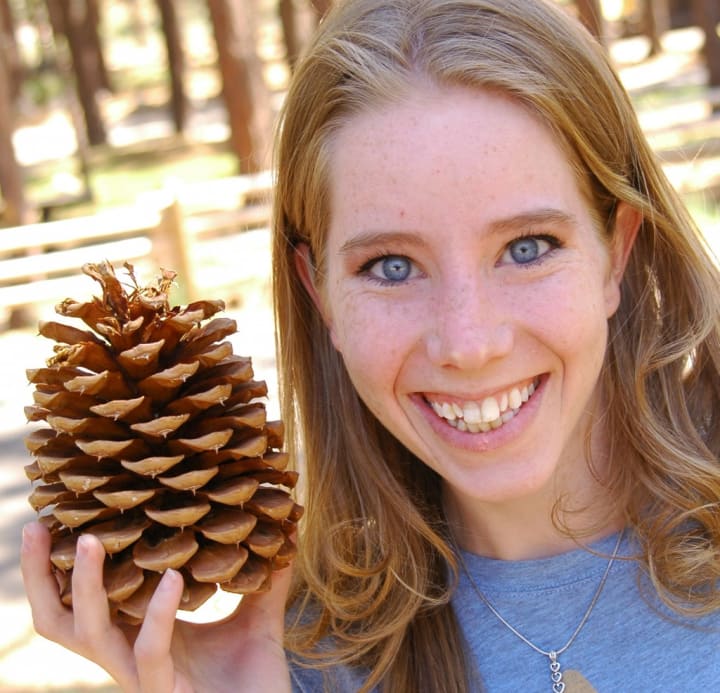 Entertainment a plenty in Tahoe - food too! Then at the end of the day, cozy up next to the blue waters and take in a Northern California Sunset to remember!
AND THEN...
Shortly after, the sun set over the water into a Magnificent Pink and Yellow display that only few could experience... Thank You California.. Back we're I started from.
NOTE: Chance & Amanda are a husband and wife travel team sharing the experience of the world to those who have the interest in Awesomenness. Show your support in any way you choose.. and "Thank You!"
Our favorite Comments:
Kathy Sima

From Ontario, Canada

"I thoroughly enjoyed this hub! The photos are stunningly beautiful, and the writing gave me so many reasons to want to visit California. Someday...

Voted up, beautiful and awesome!"
Peggy Woods

From Houston, Texas

So many beautiful spots to visit in California. Thanks for all of your great photos and descriptions. Up and beautiful votes.
The Blagsmith

From Britain

Your writing bounces with style. There are so few who can incorporate this so well. Keep it up - it is great stuff.