More Fees for Ryanair Passengers
Ryanair Cuts Cabin Baggage Allowance in Attempt to Ease Endless Delays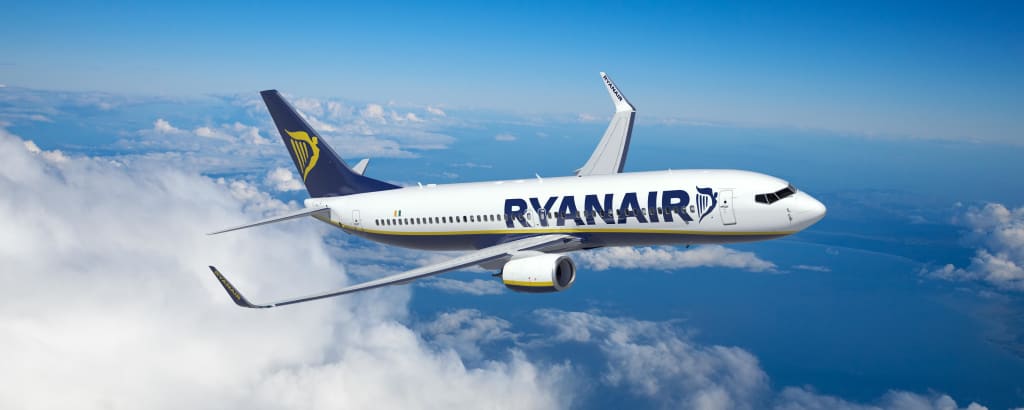 Today Irish budget airline Ryanair has announced that it will be cutting the amount and size of carry-on luggage on their flights. This, it says, is imperative to the smooth operating of the airline as Ryanair claims that people with two carry-on pieces of hand luggage are the cause for the airline's constant delays.
Therefore, starting in November, all passengers who do not carry a priority boarding ticket would have to put second bags in the hold "free of charge at the gate." However where passengers could before push the limits of size and weight of carry-on items this will no longer be allowed and any item over carry-on weight and size will be subject to a £25 upfront cost. (This flat rate will be higher depending on the size of the luggage and destination.)
Ryanair will reduce the cost of baggage in the hold as well from £35 to £25 to try and encourage passages to use the hold from November, a move that the company's marketing executive Kenny Jacobs has said would cost the company £46 million per year. Yet Ryanair currently only transports around 35% of its baggage in the hold as most passengers take advantage of the airlines policy which allows them to carry two pieces of hand luggage for free. With this policy ending, the airline is going to be forcing passengers to use the hold and pay the fee meaning the company's income from baggage will most likely increase. Furthermore, the idea that this alone is the cause for Ryanair's constant delays is idiotic and stopping people at the gate and forcing them to pay £25 isn't going to speed up passenger boarding.
In addition one of the companies few caveats was that it offered a two-piece hand luggage solution to its customers. This allowed it to compete with its rivals. But now with passengers forced to use the hold it wouldn't be surprising if they started to look elsewhere for travel.
The major competitors to Ryanair, all of which offer cheaper baggage options, include:
EasyJet — which charges between £13 and £30 for hold luggage up to 20kg
Wizz Air — which charges £15 for hold luggage up to 20kg
Norwegian — which charges a mere £7 for the first piece of hold luggage
Ryanair claims that it has been "a victim of its own niceness" and that to compete it needs to be more realistic. A bold claim for an airline that forces passengers to print off their own boarding passes and charges £200 if you fail to do this, charges extortionate prices for onboard food and using the toilet, cleans their planes after every second flight so god help you if you're on a return leg in a seat where a child has recently been sick, and probably from December will charge for you to breath their recirculated air.
Ryanair is in short losing touch with what has made it a successful budget airline. With companies such as Easy Jet Wizz Air and Norwegian offering cheaper all round flights and even British Airways starting to move into the cheaper continental market, Ryanair is facing stiff competition while at the same time penalising its customers. And this isn't something new. Every year there is a new crazed scheme coming out of the Ryanair management to try and save money. Everything from standing passengers to flying with a single pilot has been suggested since 2010. The company time and again has put profits ahead of its passengers. I doubt that this time will be any different. They claim this is going to make them suffer a £46 million loss. Have a look at their pre-tax profits next year and compare it to this one and see for yourself.
airlines

Nick Carter
25 year old living in Devon UK. Interested in Politics, History and Gossip.
I currently write as a hobby. I am also saving for a wedding so if you are willing, able and like my articles please consider leaving a gift.
See all posts by Nick Carter →