Making the most of your day at KI
8 tips to maximize your visit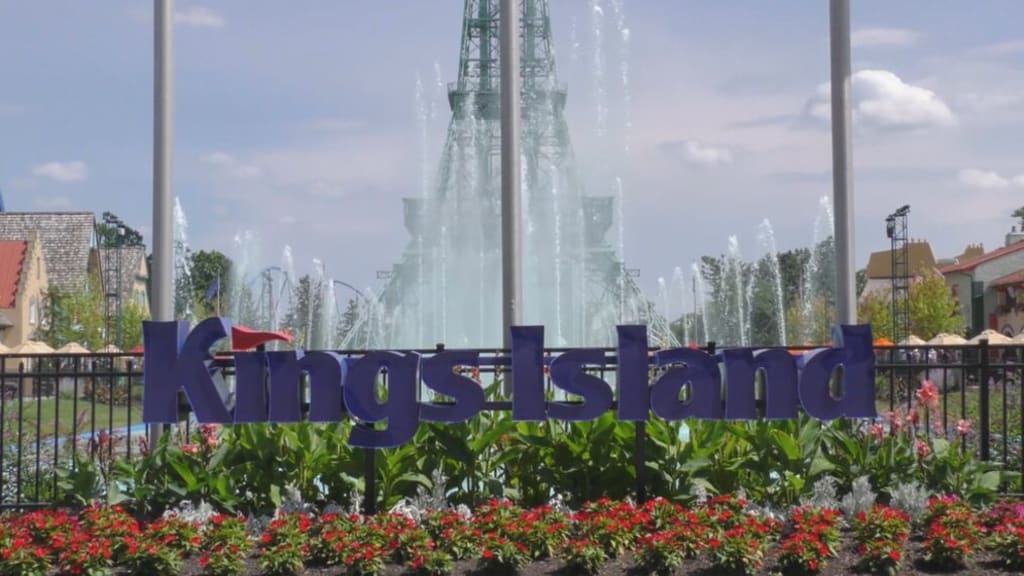 Photo is from: https://local12.com/news/local/kings-island-prepared-for-2021-opening-day
Since its opening in 1972, Kings Island has become a destination spot for thrill-seekers and amusement park lovers from all over the world. They're certainly no stranger to labor shortages and an ongoing pandemic. You might have to wear a mask and stay distanced from people, and some of your favorite rides and eateries might be closed, but you can still have a great time. Here are 8 ways to make the most out of your Kings Island visit.
Review covid-19 policies before you go
Navigating the coronavirus pandemic can be pretty tricky, so it's best to be aware of each establishment's rules in advance. Kings Island's policy for the 2021 season summed up is if you are fully vaccinated, you do not have to wear a mask. If you are not fully vaccinated, you have to wear a mask indoors but not outdoors as long as social distancing can be maintained.
Buy Fast Lane Plus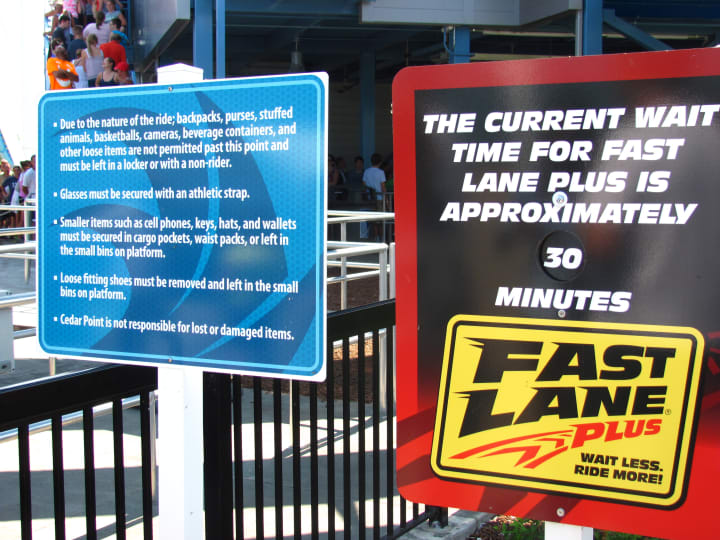 No one wants to wait for rides period. You wanna get the most out of your visit? Invest in the Fast Lane or Fast Lane Plus. This will allow you to speed past the crowds for 20 of the attractions with Fast Lane, but practically every attraction with the Fast Lane Plus. They're priced at 60 and 75 dollars respectively. Unfortunately I did not purchase a fast lane pass for my visit and I only rode 3 different rollercoasters and one waterslide. Especially if you're visiting during the weekend, I highly recommend getting this.
Know what you want to ride first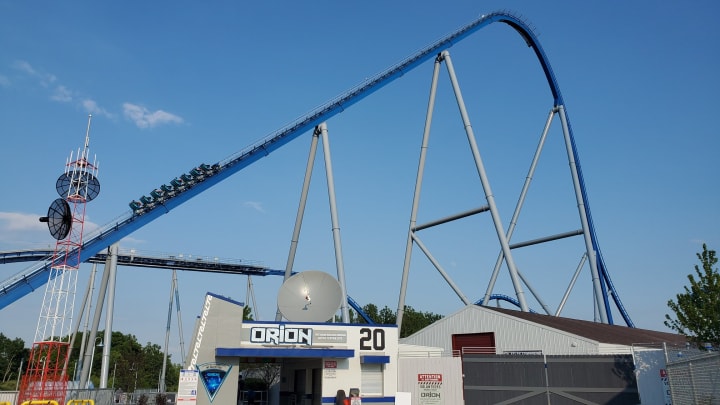 If you're not familiar with what attractions there are at Kings Island, you should change that. Have a ride you know for SURE you wanna get a seat on? Try to arrive right when the park opens, and then instantly head for that ride. Your wait time will definitely be shorter and you'll be able to cross that coaster off your bucket list! I did this myself for their new coaster Orion and was on the ride in less than 45 minutes (it was also a Sunday before a holiday). By the end of the day, the wait time for Orion was 2 hours. Say what?
Save up that money
You can never have too much money, especially when you're going on a trip. You'll want to commemorate your fun day with pictures and other souvenirs of course. Not a fan of keepsakes? You'll also want to hang onto that cash for food and beverages, as they are way overpriced. It's similar to how movie theaters charge you $5 just for a mediocre-sized pack of skittles. You'll probably pay $15 or more for a single meal at Kings Island.
Buy that souvenir bottle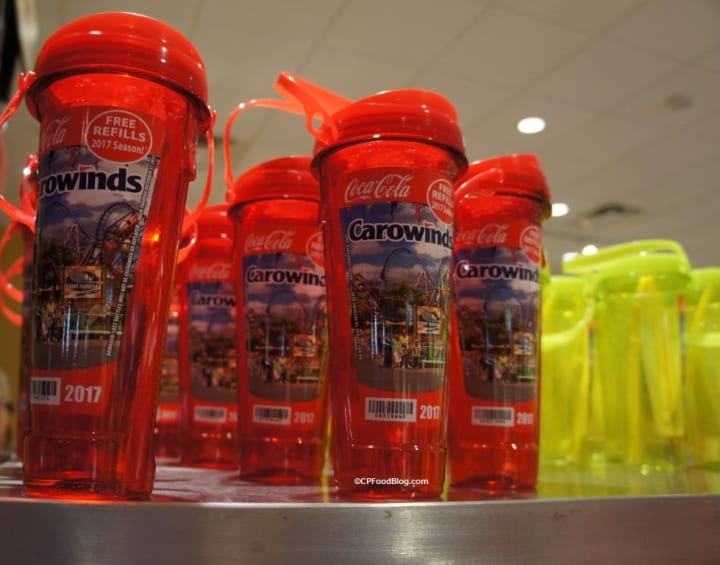 Speaking of beverages, you should really buy that souvenir bottle. It's 13.99 if you want free refills for just one day, or 32.99 if you want them for the entire season. I went with the 13.99 bottle as I live 3 hours away from the park and am not too sure on when I'll go back again. You can still bring the 13.99 bottle with you on future visits, but refills will cost you $1 each time. You're going to want to stay hydrated and energized for all of the riding you'll be doing that day!
Keep an eye on the weather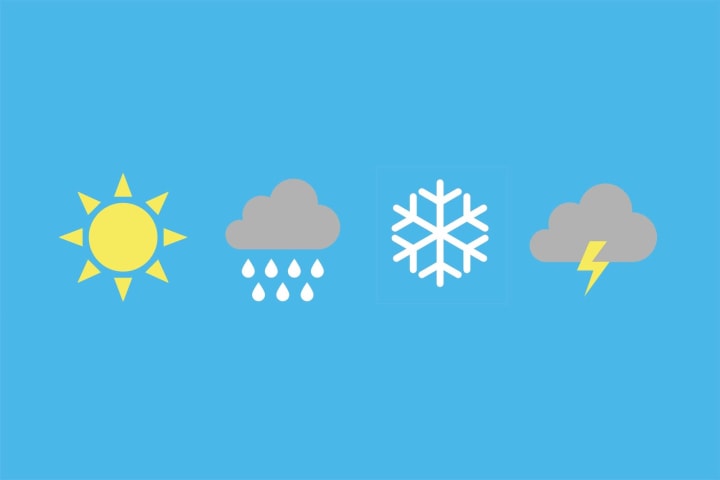 Nothing can ruin a visit to an amusement park like some crappy weather. Once per day up to a week before my trip, I checked the weather in Mason to make sure rain wouldn't be a factor. I packed a jacket just in case, but fortunately the weather stayed warm and dry and I ended up not needing it.
Be sure to purchase all of your tickets online
Purchasing your tickets and other add-ons online will not only save you money, it's also the only way to guarantee you get to visit the park. Due to covid-19, the amount of people allowed into the park are limited as well as Soak City waterpark. Soak City also requires reservations this year (which are included if you buy park w/ waterpark tickets). Otherwise, you need to make a reservation on their portal. Space is pretty limited so I recommend doing this as soon as you know when you're going in order to guarantee your spot!
Preferred Parking Please
You have to purchase a parking ticket if you're leaving your car on the property and for that you have two choices: general and preferred. In years past I have went with general as I didn't mind the walking. This year I tried the preferred and honestly I am not sure why I haven't ALWAYS done that because if you're walking all over the place, you probably don't want to have to walk another mile to get to your car at the end of the day. Preferred parking literally has you right at the front gates so I very much recommend it (it's $27 for that or $17 for general).
Hopefully...
I am able to help make your day at Kings Island just a little bit better with some of these tips. Did I miss anything, or want to see if there's more you should know? Head on over to https://www.visitkingsisland.com/ for more information.