Lost in Translation
Cultural Clashes on a Backpacking Trip Across Asia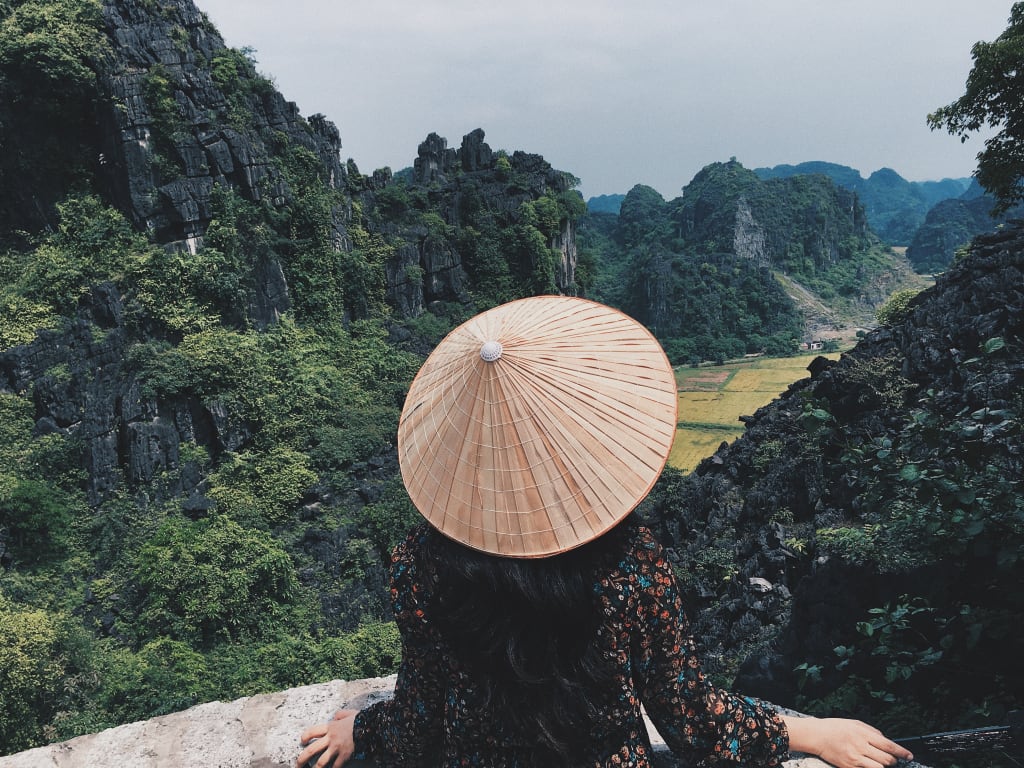 Sarah had always been a free spirit, eager to explore new places and experience new cultures. So when she graduated from college, she decided to go on a backpacking trip across Asia. She had saved up enough money from her part-time job and was excited to embark on this adventure. Her plan was to visit Thailand, Cambodia, Vietnam, and Laos.
As she boarded her first flight to Bangkok, she felt a mixture of excitement and nervousness. This was her first time traveling alone, and she was going to be in countries where the culture and language were vastly different from what she was used to.
When she arrived in Bangkok, she was immediately hit with the heat and humidity. The airport was bustling with people, and the signs were all written in Thai. Sarah didn't know how to read Thai, so she had to rely on her basic knowledge of English and hand gestures to communicate with the locals. She managed to get a taxi to her hostel, but the driver didn't speak English, so she had to show him the address on her phone.
The hostel was located in the heart of Bangkok's backpacking district, and Sarah was excited to start exploring the city. She quickly realized that the backpacking district was a tourist trap, with vendors selling cheap souvenirs and touts trying to sell her tours and services. She was constantly approached by tuk-tuk drivers, who offered to take her to various tourist attractions. Sarah quickly learned to say no politely and walked away.
Despite the initial culture shock, Sarah fell in love with Bangkok. She loved the bustling streets, the street food, and the friendly locals. She spent her days visiting temples, shopping at markets, and trying out different street food. She even tried durian, a fruit that smelled like rotting flesh but tasted surprisingly good.
After a few days in Bangkok, Sarah headed to Cambodia to visit Angkor Wat, the world-famous temple complex. She took a bus from Bangkok to Siem Reap, and the journey was an adventure in itself. The bus was crowded, and the roads were bumpy, but Sarah enjoyed the scenic views of the countryside.
When she arrived in Siem Reap, she was greeted by a different kind of culture shock. The city was much quieter than Bangkok, and the people seemed reserved. She also noticed the poverty and the stark contrast between the tourist areas and the local neighborhoods.
Sarah spent the next few days exploring Angkor Wat, and she was in awe of the ancient temples. She also learned about Cambodia's tragic history and the impact of the Khmer Rouge regime on the country. She visited the Killing Fields and the S-21 Prison, where thousands of people were tortured and killed during the regime's reign.
Sarah was moved by the resilience of the Cambodian people and their ability to rebuild their country after such a tragic past. She also learned about the importance of responsible tourism and supporting the local communities.
Next, Sarah headed to Vietnam, where she planned to visit Hanoi, Halong Bay, and Ho Chi Minh City. Vietnam was another culture shock, with the traffic being the most challenging aspect. Sarah had never seen so many motorbikes in one place, and crossing the street was a nerve-wracking experience.
Sarah also noticed the differences in cuisine between Thailand, Cambodia, and Vietnam. The food in Vietnam was more subtle in flavor, with a focus on herbs and spices. She tried pho, banh mi, and various street foods, and each dish was delicious in its own way.
One of the highlights of her trip was a boat tour of Halong Bay. The limestone cliffs and emerald waters were breathtaking, and Sarah felt like she was in a different world. She also enjoyed
About the Creator
Hi, my name is Alagumuthukumar Dhakshinamoorthy, and I am a story writer. Writing has always been my passion, and developing my own unique style.
Reader insights
Be the first to share your insights about this piece.
Add your insights