Looking out my Window, and Creating What I Want to See
A boring landscape made interesting.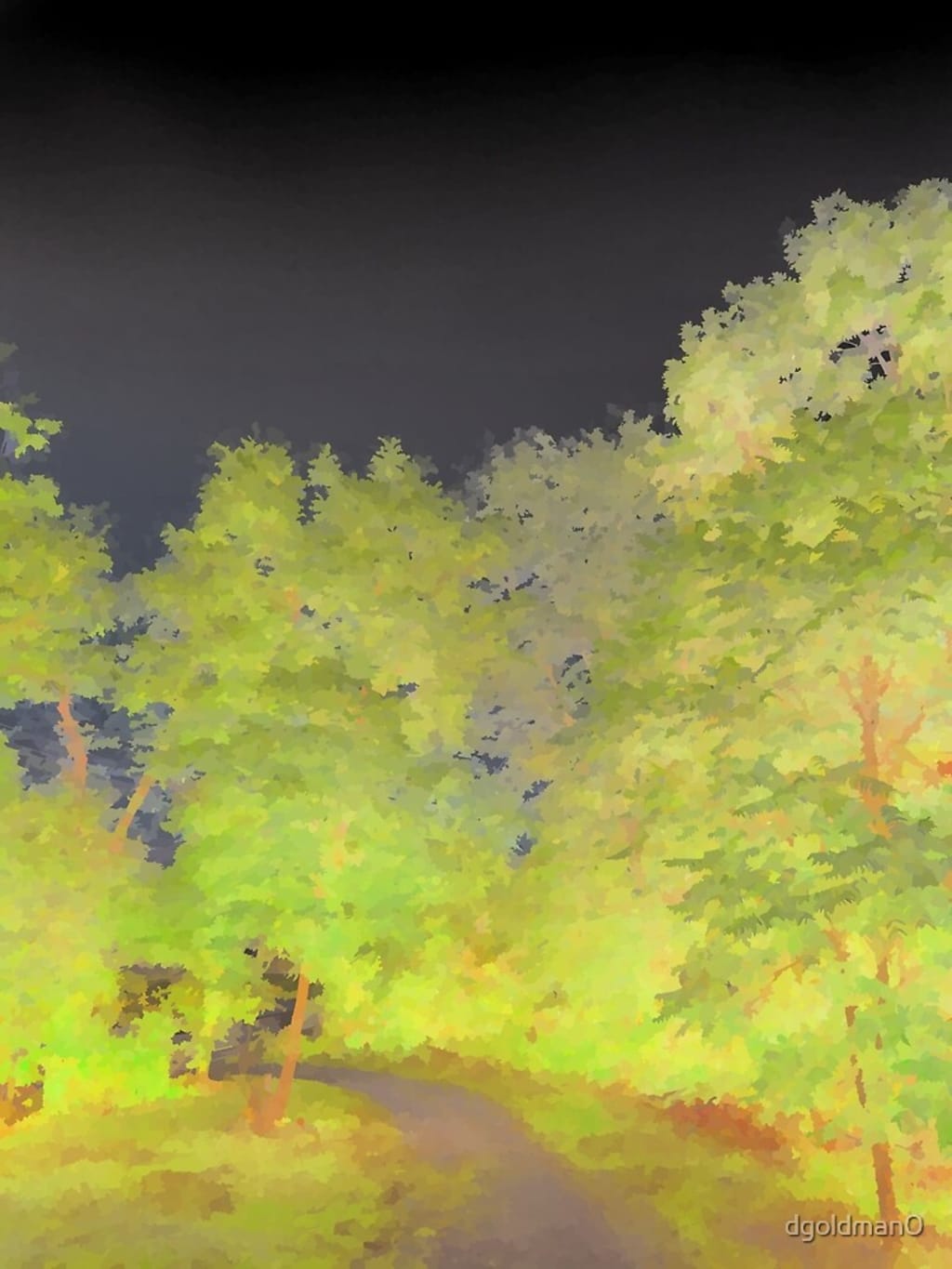 "Painted Path" by Daniel Goldman
I live in Goshen, a semi-rural town, in Orange County New York. Technically the town is a suburb of New York City. But it's a lot more peaceful than NYC generally is. Maybe peaceful isn't the right word for it. There's been a name for this town, that's stuck around for many decades: "slow motion Goshen." Even the village itself is slow. But I live outside the village, so there aren't too many buildings in the area.
The area used to all be farm land. The local road used to be so slow that my older siblings would play hopscotch in the road, without a worry. My mother used to work nearby and would walk to work. She still has memories of the cows that would stare at her as she walked by. But even here things are changing. As more people moved up from the city, houses popped up all over the place, replacing much of the farm land and wilderness.
Negative Perspective
Honestly, there isn't a whole lot to see when I look out my window. I probably would have preferred it if there were cows around. My property itself is fairly boring. There are some trees, but they just line a very simple gravel driveway. I do have two cherry trees on the property, which bloom and provide a beautiful shower of color. But they're not visible from my window. Given how much time I'm staying home these days, the view can be rather dull, at first glance.
A Different Perspective
One would think that I'd be quite bored with so little to look at. But I can use my imagination. And in my imagination, things look very different from my window. Instead of a dull driveway leading to a boring road, I see an exotic path leading into the unknown, like the one depicted in the altered art photo at the beginning of this article.
See a trail unknown

Endless journey before me

Not just a driveway
Wildlife
If there's anything that is interesting about the unadulterated review, it's the wildlife that happens to wander by. About a month ago, a pair of hawks decided to take up residence nearby. I see them flying around a lot, but at least a few times they decided to drop in for a bite to eat.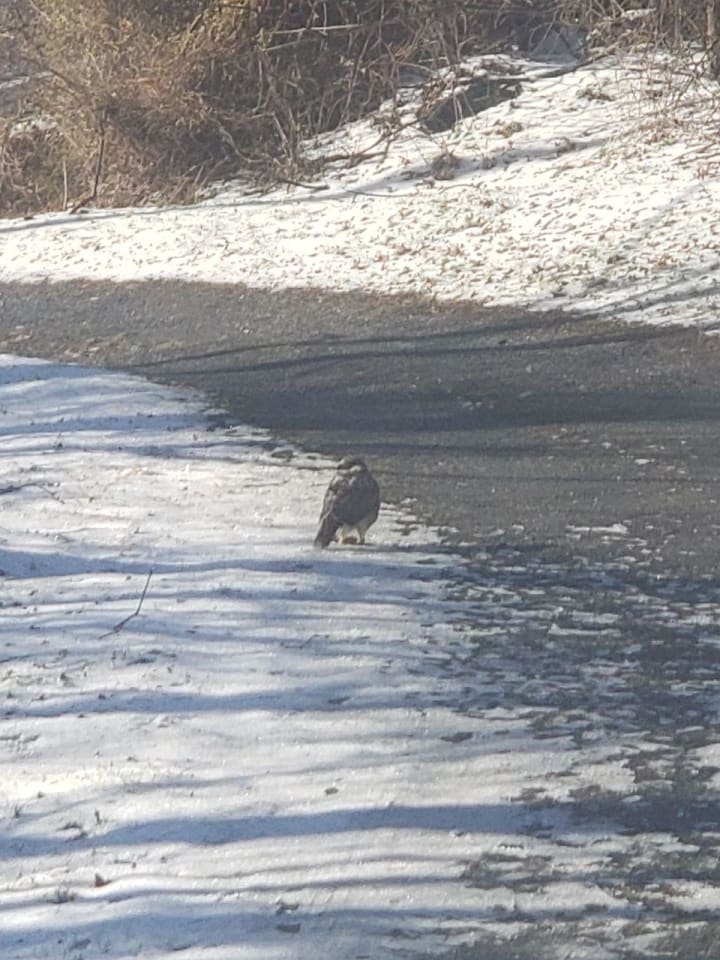 There's actually quite a bit of wildlife that passes by. Aside from this hawk, I've also seen a fox, plenty of deer, a few very annoying groundhogs that enjoy eating through my garden every year, and a lot of different kinds of birds.
Beyond Vision
While the focus of this article is on what I see from my window, I don't want to ignore the other senses. Every morning I hear the birds from my window, chirping away. There aren't too many cars that pass by, especially right now, so it's generally fairly quiet otherwise. And at night, in the spring, I'll hear the peeping of frogs off in the distance. On a windy day, I can hear the rustling of leaves and the creaking of branches, and if I close my eyes and think of the endless path that I created in my mind, the scene really comes alive.
And even though I can't see them, during the spring, the lilacs on the property bloom, permeating the air with a sweet scent. Later in the year, honeysuckle on the property blooms, once again filling the air with a sweet scent. I'm thankful for this added dimension of sense that completely changes the experience.
Perspective Makes a Difference
Sight alone is not enough to fully capture the "view" from my window. My other senses, along with my own imagination completely change my experience. But it's also a matter of perspective. If I only focused on the negatives, I'd be very bored looking out my window. I'd be very frustrated with the view.
I'm sure there are plenty of people who can't stand the view from their window. But I wonder just how many could use just a bit of imagination and perspective change to completely change how they perceive that view. Perspective matters a lot. So if you're bored, just try a change of perspective, if you can't do much to change your view.