Looking for Adventure Around Every Corner Here in Costa Rica!
Once Marco was introducted to Mother Nature, he fell in love with everything about her. .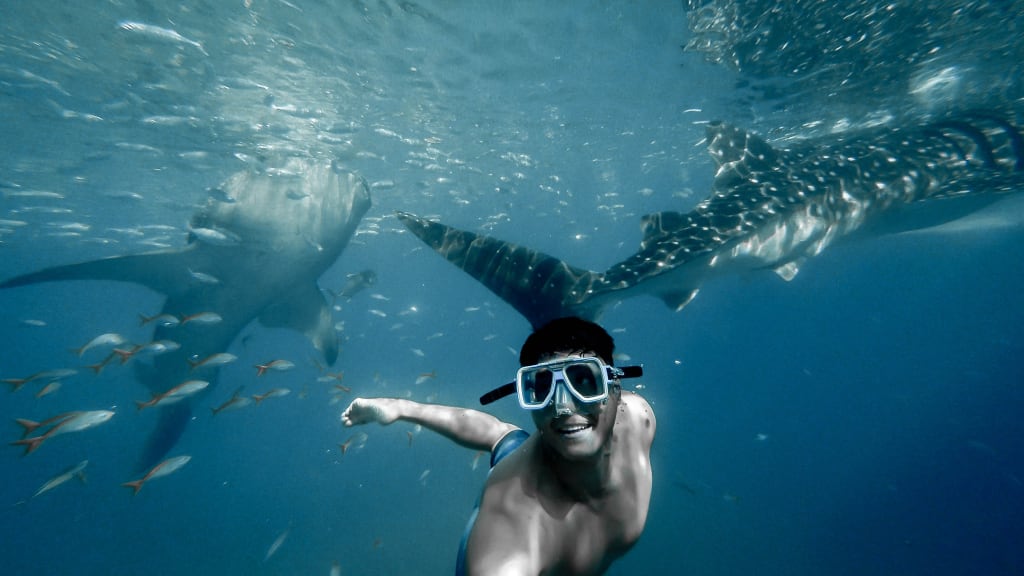 An integral part of the PURA VIDA Lifestyle here in Costa Rica. .
How does somebody change their persona so much that they turn into a completely different person? Well, I have proof that PURA VIDA is responsible for JUST THAT! Marco is from New York City. . he's originally from Puerto Rico and decided to visit Costa Rica about 8 years ago. He had a choice to return to Puerto Rico or go someplace else or chose one of the happiest countries on the planet instead of his home country! And he is so glad he did!
Last year, he moved here. He lives in the Central Pacific Coastal area and he takes advantage of all Costa Rica has to offer. He has a new girlfriend. . her name is MOTHER NATURE! She's put a spell on him that he cannot shake. . nor does he want to.
You see, Marco was a geek. . now I must tell you that this label totally is self-proclaimed, so I am not talking bad about him behind his back. In fact, I am very proud of his transformation and so is he! In high school, he was the guy that belonged to the chess club. . he hated gym class and he loved to spend hours after school at the library while other kids his age played football and soccer. He played video games for hours every night. He slept until noon on the weekends and the only exercise he got was mowing the grass. . and he only did that because his father told him to do it!
On his first visit here, he and a few friends took a hike in the jungle. . they came across a waterfall and one of his buddies climbed down the face. . very carefully.. he made it down to the bottom and Marco and his other friend had to walk about a mile or so to get to the bottom to meet him. He hated any type of activity like that...he never took chances and was happy being a geek.
The next year, his friend talked him into taking surfing lessons. Well it turned out that Marco loved it. . slowly but surely he was becoming more active. . he told me that being in nature started to grow on him.
Well, the third and fourth time he visited, he went all out and did some white-water rafting. . on one trip, the raft overturned and everyone had to swim to shore. Well, that was his BAPTISM. . so to speak. He finally realized that he got such a thrill in doing something a little dangerous. . and from there, it became an obsession. . the outdoor life completely overshadowed the way he used to be. He started climbing vines on the trees while hiking in the rainforest. . he went parasailing. He went snorkeling and actually got pretty close to a hammerhead shark in Manuel Antonio National Park. . and this past year, he actually jumped out of an airplane for the first time in his life.
His love for nature and for Costa Rica made him into a man that he never knew existed. He does some serious rock climbing now once a month or so. . he's going to do some caving with a new group that he just joined and he's even going to do some overnight camping in the Corcovado National Park way down south on the Osa Peninsula!
Marco still reads a lot of books, but these are not books about computers or physics. . they're adventures and how-to books about anything that has to do with Nature or with Costa Rica. .
He has lost 30 pounds and at the age of 35, he is so excited about his life now. He owes it all to those first few trips to Costa Rica so long ago. This scenario is an integral part of the PURA VIDA LIFESTYLE. Costa Rica changes many people. . it serves as a venue. . a platform to become whoever you want to be. It is the catalyst for the reinvention of one's mind, body and spirit.
Gotta go now. . Marco, a few of his buddies and I are going on a nighttime hike over at the Monteverde Cloud Forest! We hope to see you here soon. . you're invited to join us the next time we go!
You're invited to visit our websites at: www.costaricagoodnewsreport.com & www.costaricaimmigrationandmovingexperts.com
Also, please enjoy our over 2,000 episodes of our "Costa Rica Pura Vida Lifestyle Podcast Series". We are found on all major podcast venues, including iHeartRADIO, Spotify, Apple Podcasts, Google Podcasts, Radio FM, Anchor, Podchaser & many more. Simply search our name online and enjoy!
If you like what you've seen here, please share this story link with others in your social media. . your friends and family. . anyone who may have an interest in learning more about Costa Rica! We would appreciate your support and PROMISE to continue to bring you LOTS OF GOOD NEWS about one of the happiest countries on the planet, Costa Rica! We're NEVER GOING TO STOP!
About the Creator
Costa Rica is a magical place. Since November, 2002, when I first visited this country, I have been in love with the people, the culture, its biodiversity, the food. . everything about it makes me happy! Now I share my excitement with you!
Reader insights
Be the first to share your insights about this piece.
Add your insights