The Dynamic Colors. . Electrifying & Lively! Mother Nature's Signature Statement Here in Costa Rica. .
Amazing biodiversity. . presented boldly. .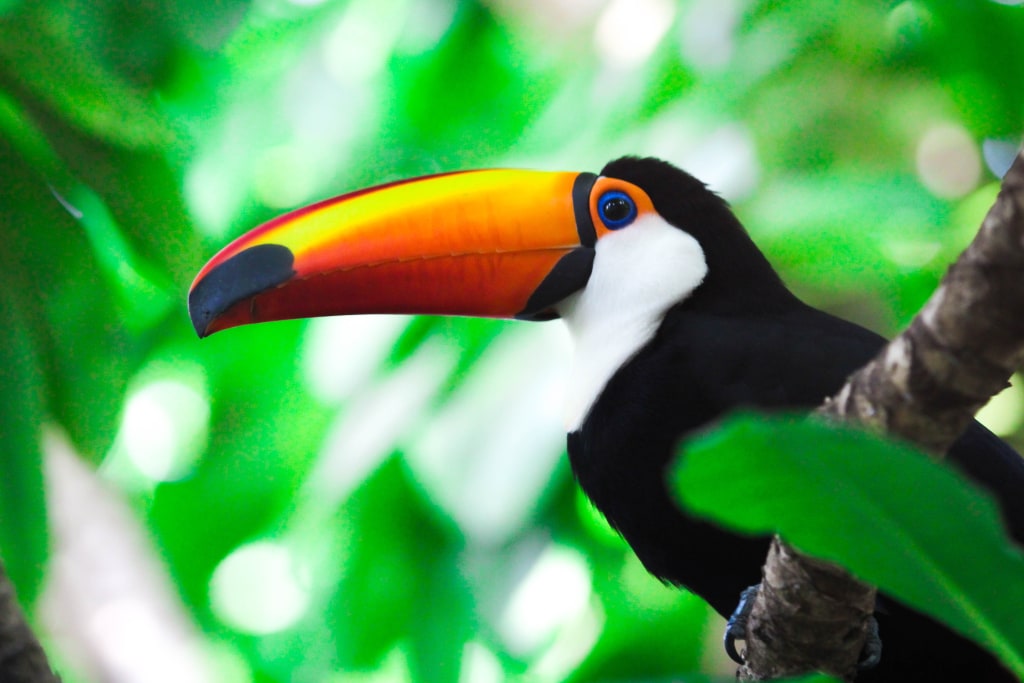 So many exciting adventures here in Costa Rica. Think about all of the joy that many people have experienced either on vacation or when living here. Costa Rica is a magical place. . one of the happiest countries on the planet. And our job is a very important one. . to SHARE with you the hundreds of stories that we gather from friends, neighbors, family members, clients and even strangers! These stories never run out!
​ If you've ever been to Costa Rica, one thing about this country stands out. . the VIBRANT COLORS. . from the sky above to the valleys below. . from the beautiful beaches to the lsuh jungles. . the reds. . the greens. . the deep blues. . bright yellows and oranges. . they all make a strong statement! And what they say to all of us is that MOTHER NATURE is in charge here and YOU BETTER put your seat belt on TIGHT! It's quite a ride!
​ The poison dart frogs. . granted. . they are very hard to spot. But if you've ever been hiking in the jungle and you are about to step over a rotted log, you perhaps saw one out of the corner of your eye. Be sure to search online, "Costa Rica Poison Dart Frogs". Their colors will hit you like a baseball bat! WOW! Vivid & electrifying!
​ I remember one amazing moment in time about three years ago. . a few friends and I were driving from San Jose to Manuel Antonio, which is in the Central Pacific Coastal Zone. It was a georgous morning. . not a cloud in the sky. The deepest, richest blue that you ever saw! We were on the coastal highway going south and noticed an area to pull over. There was a very high cliff about 25 feet away, with the ocean below. . you could hear. . you could FEEL the waves. And on the other side of the street was the lush green jungle. . so close to the highway. We looked out over the ocean and all of a sudden, two beautifully-marked scarlet macaws flew into our view. They crossed from left to right. . on cue, like it was staged for a scene in a National Geographic documentary. One of the most beautiful birds in the world. They soared & circled for quite a while!
​ And the toucans. . the resplendent quetzals. . I could go on and on, describing the vibrant colors that you will see in one day's time here in one of the happiest countries on the planet! This is an integral part of the PURA VIDA lifestyle and we encourage you to visit! A trip here will change your life & will create lasting memories. You'll be witness to every color of the rainbow! Yes. . indeed you will!
You're invited to visit our websites at: www.costaricagoodnewsreport.com & www.costaricaimmigrationandmovingexperts.com
Also, please enjoy our over 2,000 episodes of our "Costa Rica Pura Vida Lifestyle Podcast Series". We are found on all major podcast venues, including iHeartRADIO, Spotify, Apple Podcasts, Google Podcasts, Radio FM, Anchor, Podchaser & many more. Simply search our name online and enjoy!
If you like what you've seen here, please share this story link with others in your social media. . your friends and family. . anyone who may have an interest in learning more about Costa Rica! We would appreciate your support and PROMISE to continue to bring you LOTS OF GOOD NEWS about one of the happiest countries on the planet, Costa Rica! We're NEVER GOING TO STOP!
About the Creator
Costa Rica is a magical place. Since November, 2002, when I first visited this country, I have been in love with the people, the culture, its biodiversity, the food. . everything about it makes me happy! Now I share my excitement with you!
Reader insights
Be the first to share your insights about this piece.
Add your insights