Long Beach, California : A Travel Guide
Andrew Hutchings | Long Beach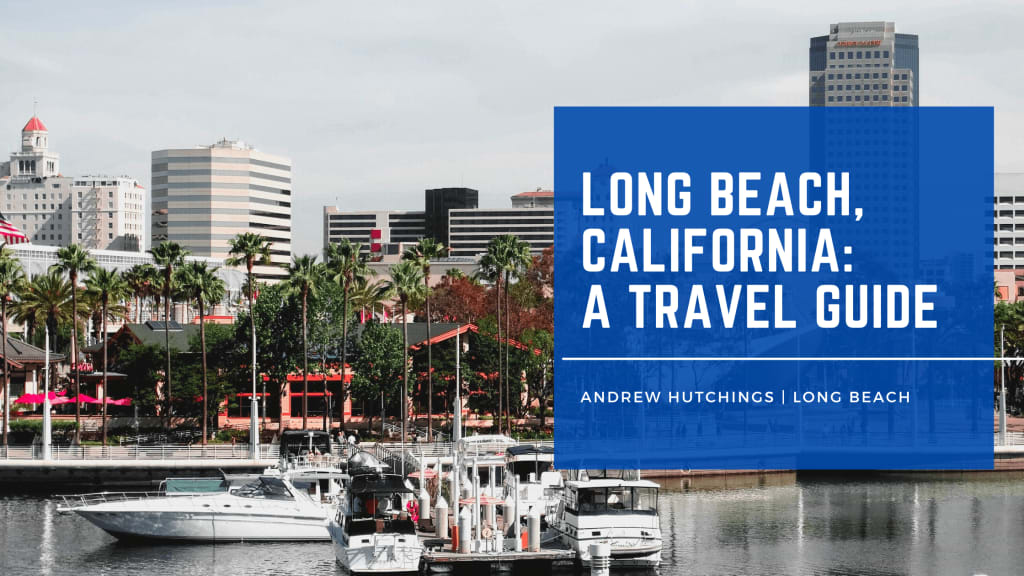 https://andrewhutchingslongbeach.net/long-beach-california-a-travel-guide/
Long Beach is a coastal city that is located south of Los Angeles. It has a great waterfront and is known for its diverse activities. These include water skiing, surfing, and even riding in a Venetian Gondola.
Besides water sports, Long Beach has plenty of restaurants and bars known for their great food. This city is a great foodie destination. There are so many things to do in Long Beach that it can be hard to choose just one activity. Nevertheless, here is a list of activities for anyone visiting Long Beach, California.
Duffy On Alamitos Bay
A trip on the ferry known as the Duffy is a must-visit in Southern California, as it can take you through the canals of Long Beach and around the city of Alamitos Bay. The boat can accommodate up to eight people and features a deck that can be used for additional seating.
Belmont Shore
If you're looking for a more tranquil experience, try taking a kayaking trip through the calmer waters of the Belmont Shore. You can also explore the canals of Naples. If you prefer to have someone else do the work, you can take a ride in a Venetian gondola.
The Attic on Broadway
The Southern-style Instagrammable Brunch spot opened in 2012 and can be found in a 1920s-style building. The concept of the establishment is to provide a family-friendly environment with traditional favorites. The menu also features a variety of southern-inspired drinks, such as the Bloody Mary.
The Naples Neighborhood
If you're looking for a taste of Italy and want to experience its culture, head to Long Beach's Naples neighborhood. This area is similar to Venice, as it features three islands and several arched bridges.
El Dorado Nature Center
The El Dorado Nature Center is in a 105-acre park, ideal for people looking to get away from the city and back into nature. It features an abundance of fauna, flora, and various trails. The facility also has an educational center and an art gallery.
Retro Row
The area known as Retro Row is on Long Beach's Fourth Street. It has a variety of bars and restaurants, as well as unique stores that sell retro furniture and other special items.
ABOUT ANDREW HUTCHINGS LONG BEACH
Andrew Hutchings has been a diligent, hard worker his entire life. His parents instilled a strong work ethic in him, and he went straight to work directly after graduating high school. Andrew spent nearly a decade working for Century 21, learning the ropes of the real estate trade. Never one to sit idly by, Andrew simultaneously earned his undergraduate degree from Long Beach State University. Andrew received a degree in Business Finance with a concentration in Real Estate. This propelled him towards his next adventure, showcasing his talent. At the age of 22, Andrew had his broker's license, and a mere four years later, he opened his own office and never looked back.
While his time spent in a brick-and-mortar location was highly lucrative, Andrew Hutchings decided that he wanted to continue owning his own business but move it to his home office. Andrew truly believes that being your own boss can be the most incredible job in the world, with enough effort. Not only does he get to pick his own hours, but the world of real estate allows Andrew to enjoy one of his other favorite things – people. His industry is a very sociable one, and Andrew thrives in that environment. He often considers his clients to be as close as his friends.
Andrew has a variety of hobbies and interests, with travel being at the top of the list. His father worked for an airline, which gave him and his siblings the tremendous opportunity to travel the world. Andrew has been around the globe at least 11 times. He has a particular fondness for Europe and is enchanted by its rich history. Hawaii, Brazil, and the Caribbean also have special places in his heart for being luxurious paradises
About the Creator
Andrew Hutchings Long Beach is a well-known real estate professional with forty years of experience in his field. Andrew Hutchings Long Beach is known for his astounding home renovations.
Reader insights
Be the first to share your insights about this piece.
Add your insights