Guides
Kansas City
Things to Do and Sights to See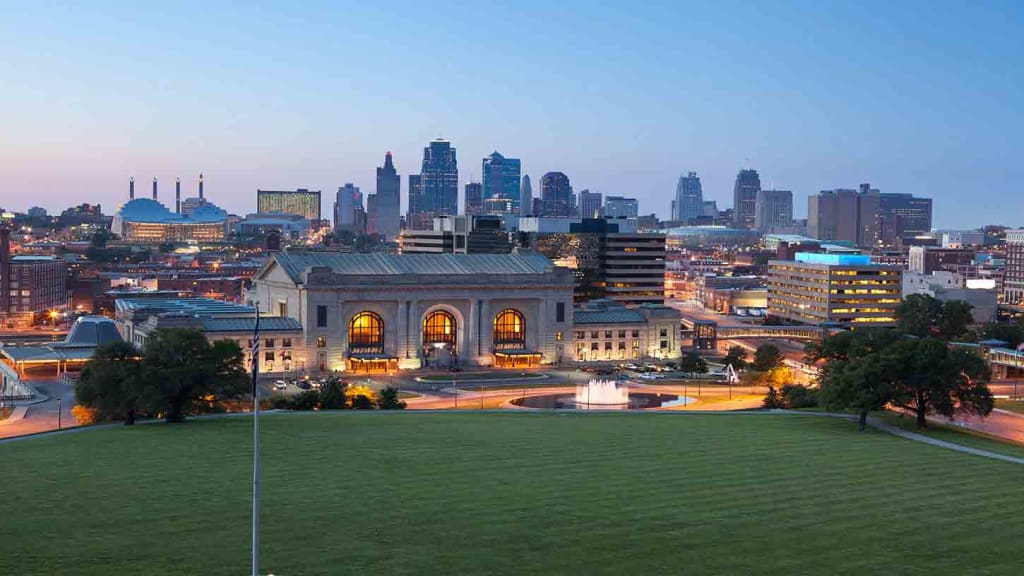 Growing up in Kansas City, I took my hometown for granted. It wasn't until I went to college in small town Missouri that I realized the beauty and magnitude that downtown Kansas City had to offer.
Kansas City is full of rich culture and history. Kansas City is the place where Walt Disney started his first animation studio, Laugh O' Gram. Kansas City is full of special quirks like this one. It's what makes the city special.
Barbecue is also another staple in Kansas City. You have Bryant's, Gates, Joe's Barbecue, Q-39, and many more. Personally, Bryant's is my favorite, but can one really go wrong with any of the multiple barbecue joints in KC? Yeah, not really!
If you come to visit, there are many things to do. There is theatre, shopping, restaurants, museums, sports, etc. You will be happily entertained.
Here is a list of some things to do here in KC:
Nelson Atkins Art Museum, our fun local art museum. They have different exhibits that show art's history and the modern art.
visit the Westport Area— A lot of night life and fun clubs. This is more of the artsy and fun scene in KC.
Eat some barbecue—Can't go wrong with any of our barbecue establishments.
Visit Crown Center and the Aquarium—The aquarium is also located next to Legoland! To be honest, the aquarium is cool. It would be a fun thing to do as a family, or by yourself like me. No shame here! Crown Center has shops and places to eat. My favorite store is the Crayola Store and the toy store… What? I'm a child at heart. :D
See a show at the Kaufman Center for the performing arts. The Kaufman Center is where the ballet and symphony perform. It's a beautiful building and offers many neat and beautiful experiences.
Or go see what Union Station must have to offer—They have exhibits that change every so often. One year, they had the Titanic museum. Union Station is also home to Science City! So, if you want to geek out with some cool science, you can go to Crown Center after, which is connected by the sky walk that gives you cool views.
Take a tour of the Boulevard Brewing Company! They give tours of the facility! It is totally on my KC bucket list now that I am legal!
If you're rich, or just want to walk around and look at the architecture, go to the Plaza. This is where the more upscale shops are, like Vera Bradley, Anthropology, etc. They also have stores like Victoria's Secret and Barnes and Noble. Really, there are stores for anyone when it comes to the Plaza.
Go to First Friday—On the first Friday of every month, there is what's called First Friday. It's a time where local artists can exhibit their art work or stuff they make. There are vendors and just different things to look at as you walk around.
Kansas City is my home! I am blessed to grow up in such a friendly and fun town. I had the pleasure to meet Jim O'Heir from Parks and Rec (Jerry Gergich) and he said, and I quote, "Kansas City has some of the best talent when it comes to theatre that I have seen." (He was in KC to perform for the New Dinner Theatre, which you should also check out!) To know he said that makes my heart flutter and makes me so proud of my hometown.
This list only scratches the surface of what you can do in Kansas City. In my opinion, you will never be bored when you are in Kansas City. Heck, I was born in Kansas City and haven't done everything there is to offer!