How Traveling Can Reduce Your Stress
How travel can reduce your stress and ameliorate your creativity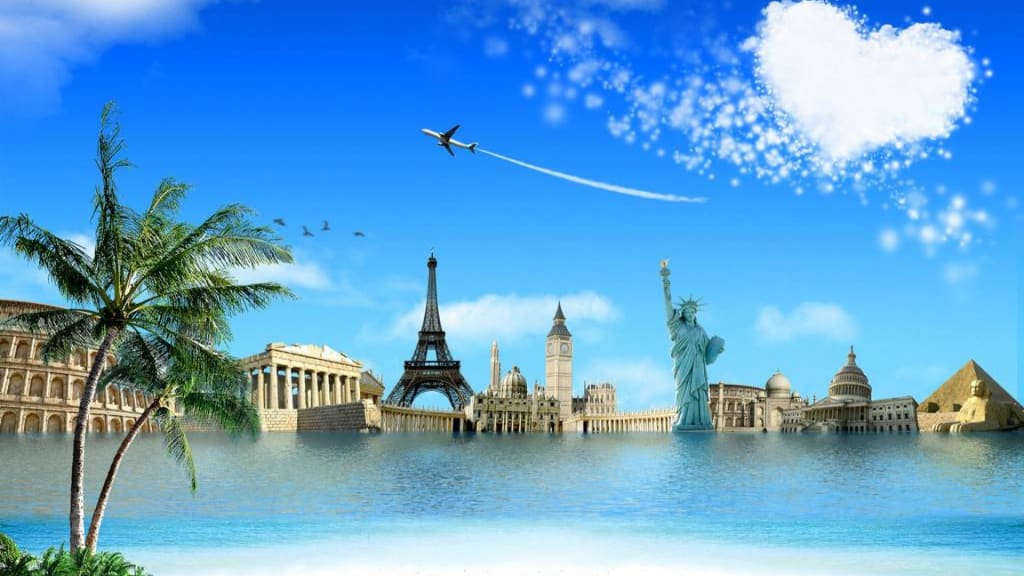 You work hard, all year round. Life is busy with work, study, family, and other obligations. Between busy schedules and budget, it is not easy to plan a getaway. Getting away, even for a short period, does wonders for your well-being, mentally and physically.
Traveling helps release stress and tension you have accumulated. Your mind gets lighter on your daily problems by planning this trip you always want. Dreaming about where you want to go, and what you will do when you get there, can take your mind off your daily routine, and lower your stress level.
Taking a break from the routine is indispensable in recharging your battery, and feeling your best again.
Planning for your next gateway, stress-free
You have some vacation time banked, but cash flow is low. Save for your trip, and set aside some money every month. Planning a year in advance will give you some time with your budget, and will help you find a better deal, when purchased in advance.
If you are not sure how much you should budget for your vacation, research your ideal destinations. Whether you are looking for a vacation package or you want to book everything yourself, look at average hotel rates and airfares to get an idea of what you can expect to spend.
If your ideal destination is out of your price range, look into off-season rates to get a good deal. If you are on a tight budget, look for destinations closer to your own backyard.
Planning for your next gateway stress-free is made easier with some organisation, and a budget.
Why traveling is a good method to release stress
For many people, vacations or weekend getaways are part of their plan each year. Vacations are a great way to get families and couples to spend time together, away from the everyday pressures of their daily lives and routines. The simple act of "getting away" helps people reduce stress, whether it is for a day or a week.
Travel helps you release stress:
Fresh air and sunshine are good for your health. Fresh air increases oxygen in your blood, and gives more energy. Sunshine is a mood elevator, and helps people fight stress, depression, and SAD (Seasonal Affective Disorder).
Play and relaxation are perfect to decrease stress. Spending and doing the things you enjoy relieve all your tension.
On vacation, throw any schedules away and enjoy your freedom! Do things when you want, without the constant pressure of time. The whole point of a vacation is to get away from a daily schedule, and enjoy your time.
Put away your phone and laptop, and live the moment in the present. You get all the memories that will last for a lifetime.
The Health Benefits of Traveling
Traveling is not just fun and exciting; there is lot of research to suggest it is highly beneficial for your physical, mental, and emotional health.
Travel Makes You Healthier —A study found that women who vacation at least twice a year show a lower risk of suffering from a heart attack than those who only travel every six years or so. The same is true for men. Men who do not take an annual vacation show a 20 percent higher risk of death, and 30 percent greater risk of heart disease.
Travel Relieves Stress —Traveling has been scientifically proven to lower stress level dramatically. According to one study, three days after taking a vacation, travelers reported feeling less anxious, more rested, and in a better mood. These benefits tend to stay for weeks after the trip has ended.
Travel Enhances Your Creativity —Travel stimulates the mind in ways being at home doesn't. Experiencing new things wakes your mind up, and revitalizes it. Travel makes you open-minded in more ways than one; the more you interact with new people and cultures, the more your mind experiences the creative benefits of that interaction. The most creative people are the ones who immerse themselves in other cultures. You have to interact with the places you are going to if you want to get the full benefit. Travel helps you identify who you are. It requires a lot of soul-searching, and a solid amount of confidence in your own identity. Travel can help you better define your identity. The ability to engage with people from different backgrounds than yourself, and the ability to get out of your own social comfort-zone, is helping you to build a strong and acculturated sense of your own self.
Traveling should never be taken for granted. If you travel a lot, make an effort to focus on the benefits and enjoy your trips. When you prepare your vacation, plan it well, and then enjoy the ride.
Take advantage of the opportunity to travel, and welcome what it does to your body and mind. A trip can be very beneficial to your health, so pack your bags and go!
Bon voyage😊