How to Spend 24 Hours in Abu Dhabi
Experiencing a Vibrant Destination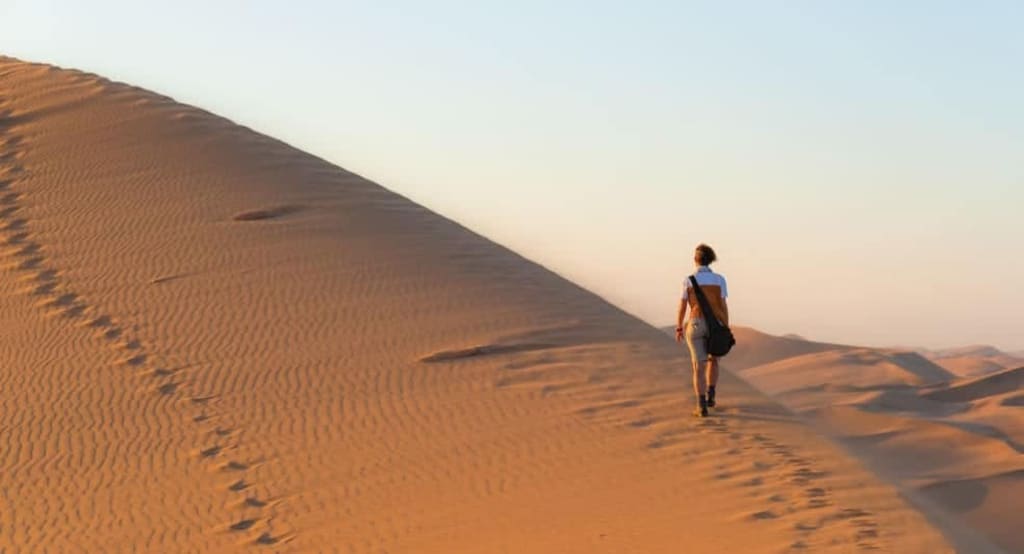 Image via Qasr Al Sarab Desert Resort by Anantara
The appealing city of Abu Dhabi offers an array of features of interest for visitors. Irrespective of your individual tastes and preferences, you are sure to find something that takes your fancy here. You should ideally enjoy many days experiencing this emirate, but even if you have just a single day to spend, you could still take in key attractions, such as those described below.
Visit Sheikh Zayed Grand Mosque
You will find that the striking Sheikh Zayed Grand Mosque is a splendid creation that will always impress visitors. This beautiful mosque features a stunning white marble exterior that will undoubtedly capture your attention. You will find that the design combines Mameluke, Fatimid and Ottoman motifs to form a remarkable structure. Both the exterior as well as the interior of this place of worship feature exquisite glasswork, ornate carvings and mosaic tiling for a dazzling effect. This mosque which took 20 years to construct, is the largest mosque within the UAE and can accommodate as many as 40,000 worshippers.
Experience the Louvre Abu Dhabi
Probably the most outstanding museum in the Middle East, the Louvre Abu Dhabi depicts the entire progression of mankind's artistic development from Neolithic times all the way to the present day. You will find that the richness and variety of the artworks on display at this museum are amazing; you will encounter a spectacular collection of art ranging from statues created in ancient Egypt to renowned paintings by artists like Picasso. Louvre Abu Dhabi boasts a permanent collection occupying as many as 12 galleries in addition to several regularly staged temporary exhibitions.
Take a desert safari
Your visit to Abu Dhabi would be incomplete without experiencing a desert safari. Usually, this will take you to the picturesque Liwa Oasis located on the border of the Empty Quarter or the Al Khatim Desert. You will find that the desert at the Empty Quarter features the world's biggest sand dunes. On your visit, you will have the opportunity to go dune bashing; for this activity, you will venture out in a four-wheel-drive vehicle as its driver takes you on an adrenaline-pumping ride up and down the dunes. You will also be able to go camel trekking, take guided walks on the dunes and enjoy sandboarding on your desert adventures. For a longer stay to gain a more comprehensive experience, an accommodation choice to consider from which you could undertake a desert safari would be Qasr Al Sarab Desert Resort by Anantara.
Enjoy Ferrari World
The whole family is likely to enjoy Ferrari World, a mesmerising theme park based on the famous automotive marque, Ferrari. This remarkable theme park offers a diverse selection of attractions and things to do. Children will be captivated by the opportunity to head out onto the Junior GT Track, whereas thrill-seekers will be able to take a ride on Flying Aces; it's a rollercoaster that attains speeds of as much as 120 km/h with its 52 m loop, the tallest of its kind in the world. Visitors will also be able to view a selection of Ferrari cars, take a tour of the Ferrari factory and test their knowledge on a game show.
Visit Qasr Al-Hosn
History and culture lovers will be enthralled by Qasr Al-Hosn or Al-Hosn Fort which happens to be Abu Dhabi's oldest building and a significant historical attraction. This palace was constructed in 1793 to serve as the centre of government as well as the home of the governing family. You will see that the interior of this building has been revamped, now functioning as a museum tracing Abu Dhabi's history as well as culture. Here, you will find a myriad of artefacts and materials relating to the development of the emirate.
Reader insights
Be the first to share your insights about this piece.
Add your insights