How to plan a trip to Rockford, Illinois
Submitted by Rebecca Siggers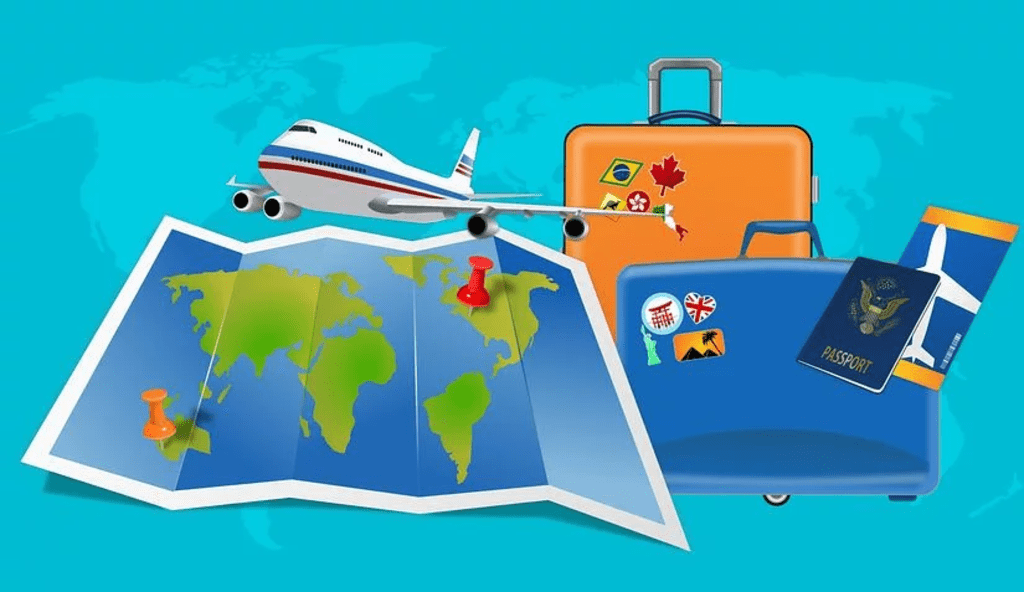 Rockford is a vibrant city in Illinois, famous for its strategic location and fantastic landscape. The city goes by various names due to the number of physical features and beguiling landmarks it possesses. These include the forest city and the city of gardens. Rockford is always trending for all the right reasons. That is why it is an ideal place to visit or live.
Unlike most cities, you don't just wake up and decide you want to go to Rockford. You have to plan. The type of preparations you should take depends on your interests as well as your location on the planet. In case you have no idea how well to plan for a trip to Rockford, worry not. By the time you finish this piece, you are going to know precisely what to do.
Planning a trip to Rockford
There are so many things that you need to keep in mind when planning a trip to Rockford. But first, you need to know how long you will be staying there. Once you do, it becomes easy for you to narrow down to some specifics. Some of the things you need to do as part of the planning include:
Gather the necessary documents
The first thing you need to do is to gather the required documents. If you are traveling from a city near Rockford, all you need is a valid driver's license or a military ID. Those documents may come in handy while in the city. In case you are traveling from overseas, then you need to have your passport and visa.
Something incredible about Rockford is that no one will disturb you. The locals are friendly, and so the only time you may find yourself using your documents is during an emergency or when trying to access legal services. That is why most revelers tend to opt for Rockford compared to other cities in Illinois.
Book a hotel
Booking a hotel in Rockford is quite easy. The place has many excellent motels, inns, guest houses, hotels as well as bed and breakfast facilities, among others. You should thus go ahead and book a hotel which is suitable for you. Those overseas can visit hotel booking sites to make their reservations so that once you land, all they do is head straight to your hotel.
Among the hotels, you can opt for is the courtyard hotel by Marriott. The hotel is found some few meters away from Thunder Bay Grille. It is directly opposite the Potawatomi Trail, and across the street is the ATM Pacific. The place is easily accessible and offers moderate prices compared to other hotels.
There is also the Hampton Inn, which is a three-star hotel offering free Wi-Fi and breakfast. The location of the inn is also strategic since you can access it easily. They provide excellent services though compared to other hotels, its prices are slightly high. Once you reserve your hotel, make sure you call to confirm.
Plan your itinerary
The most important thing to do when planning for a trip to Rockford is to develop an itinerary. That is what will guide you so that you don't end up wasting your journey. It is also one of the areas that require plenty of research since you have to know what activities are available in the city as well as the best places to visit. Some of the places you are going to find fascinating while in Rockford include:
Rockford art museum
If you are an art lover, then you will find this place thrilling. The art museum exists along N Main Street only a few meters away from N Main and Fisher bus station. On the other side of the street is Castronovo's Bridal Shop.
The museum is top-rated due to its wide array of both ancient and modern art. It has been in operation since 1913, and it still a place where people love visiting whenever they are in Rockford. You can stop by and have a look at the pieces of art which are over 1900.
Anderson Japanese Gardens
Anderson Japanese Gardens is an enlightening place that sits on 12 acres of land. To get to the site, you will have to exit from Spring Creek road and access the Willow Lane. The gardens are genuinely Japanese, and the aesthetics will prove it. The whole area is natural and breathtaking.
It is a picturesque place where nature lovers can have a wonderful time walking through. The Spring Creek river passes through the garden, and that is one thing that makes it even more natural. At one corner of the garden is the fresco at the gardens restaurant where you can stop by and have a bite.
Coronado performing arts center
Make sure you include Coronado performing arts center as you create your itinerary. It is one of the places that should not miss on your things to do at Rockford. While at the site, you can also access various incredible locations, including the Rockford Theatre, Mendelssohn Performing Arts Center, and the as well as Beattie Park. The park is on the other side of N Wyman Street. The building that houses the Coronado Performing Arts has a stunning ornate finish with an incredible stage. It is a place where you go to watch comedy and varies musicals, shows and symphony concerts.
Octane InterLounge
There is no way you can have fun on an empty stomach. That is why you need to stop at this fabulous lounge. Here you will and have some of the most amazing meals in the city. Octane is only a few meters away from Coronado Performing Arts. It's at the intersection of N Main Street and Mulberry Street. They also serve some of the most amazing cocktails, including long island iced tea. It is also the right place if at all you want a Bacardi zombie to liven your day.
Rockford city market
You should put the Rockford city market at the bottom of your list. It is a place where you go to interact with the locals and have a feel for their daily lives. Here you will be able to eat amazing local cuisines and shop various items and souvenirs. It is also a place where you can go dancing and enjoy live music from several artists.
The market is on the other side of the Rockford River on Market Street. Within the market, you can access various food joints like Magpie, Ronit's Kitchen, and Taco Betty's. You can also cross over N water Street and head to Joe Marino Park, where you will find fantastic landscapes and a stunning statue. It is a great place to pause for pictures.
Pack appropriately
Pack according to the weather, during the summers, you will need to pack light clothes since the temperatures are usually high. Months such as July are generally warm. Avoid months like April, May, and June, during those months the place experiences rainfall. You will probably do nothing when you travel during those months.
Winters range from December to January, with February being the driest. The best month to visit the city is thus July. At least then the sun is shining, and there are plenty of places you can visit. It is also the month where you will only need to pack light, given that you only need fewer clothes when going out.
Plan according to the Rockford festivals and events
If you don't want to spend too much money while on your getaway to Rockford, you need to be smart. For instance, make sure your trip coincides with the events and festivals in Rockford. That way, you get to have so much fun without spending so much. It is also one of the best times to interact with the locals and meet some of the famous people in Rockford.
Some of the events to look forward to including the First Friday's Aart and Music scene. It is where shops, art galleries as well as music and theatre venues come together to celebrate. Here you get to listen to good music and have a look at amazing art. You can also catch the frosty Friday ice skating at the Carlson Ice Arena, where you get to have absolute fun watching people skate. To get a whole list of events, you can always do intensive research. Doing so will see you save so much cash during your visit.
That is precisely how you plan for a trip to Rockford, Illinois. Each planning step is going to prepare you for your stay. It is also going to ensure you have a smooth and swift holiday while at Rockford. You will know what places you are going to visit and things to do before you get there. By the time you land in Rockford, you will be thankful since you will adapt quickly, thanks to adequate planning. You can thus go ahead and have great fun knowing that everything has been taken care of in advance. Don't forget to make your dates coincide with the celebrations and festivals at Rockford. It is the only way to save a huge chunk of money.