How to Make Perfect Camp Coffee
Getting out and going camping is fun, but caffeine is still a must. Luckily, there are several different ways you can make perfect camp coffee.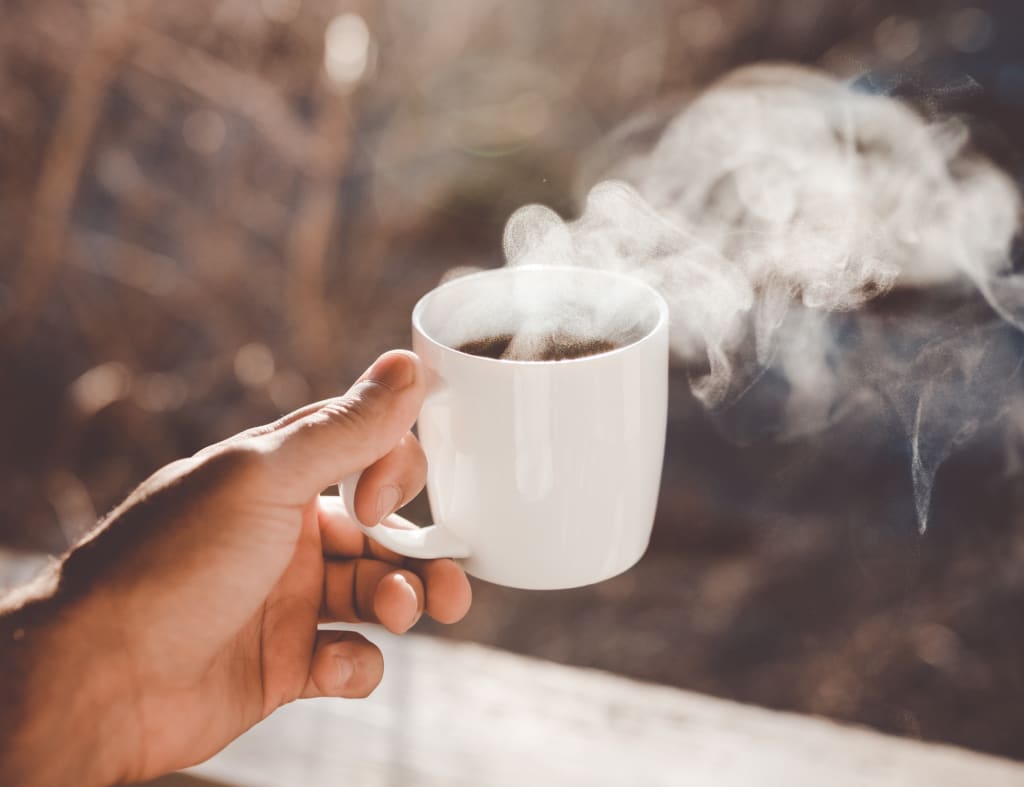 Photo by Clay Banks
Whether you're doing a short camping trip or going on a long backpacking trip, there's one oft-forgotten necessity that you don't want to forget.
Coffee.
It's essential, trust me. Even if you aren't always a caffeine junkie, it's incredibly soothing to have a warm cup of coffee by the fire on a chilly night. It's doubly deliciously indulgent when it's a rainy and chilly night. If you're gazing at beautiful snow peaks from your campsite, you're definitely going to want to warm up with a cup of coffee.
Alternatively, if you're camping with the very eager types who like to get up at the crack of dawn, you might need that coffee pretty desperately.
You'll need to bring coffee mugs and coffee grounds no matter what. Depending on what kind of coffee you like and which tools you prefer, you might end up making coffee at camp very similar to the way you make coffee at home. Here are a few different ways you can make perfect camp coffee.
Consider the different ways for you to make coffee when camping.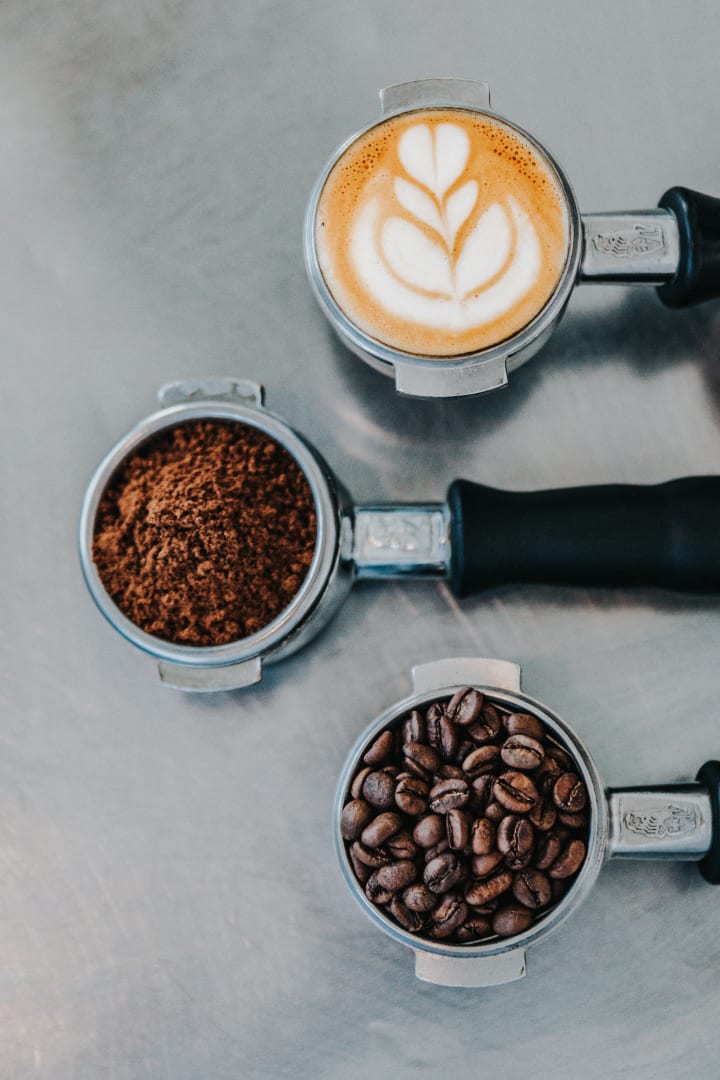 We're going to start with the option that requires the absolute least amount of supplies. That's called cowboy coffee, if you were wondering. If you're packing light and don't mind waiting a bit for your coffee, this is a good option. For this method, all you need is the stainless steel pot you'll also use for cooking, a rubber band, a cheesecloth, and your mug.
Always make sure to bring your water to a boil to make sure you've cooked out any impurities or potential bacteria. It's great to get out in nature, but be careful to make sure not too much nature gets into you.
Stir in two tablespoons of coffee grounds per cup. If you've got limited water access and aren't the best at estimating things, just use your coffee cup to pour water into the pot to measure out what a serving will be. It's good to let your boiling water cool for about 30 seconds, but don't wait for too long, since you still want to hear a sizzle when you add the grounds to the water.
Now, it's just like tea. We're going to let it "steep" for about five minutes, hopefully stirring at the halfway point.
There are a lot of styles of reusable coffee filters out there, but my favorite kind is this type with a flat plastic body and a mesh bag. It's super easy to wash out and since it can be stored flat, it's easier to camp with versus a metal or plastic filter. I have never had a ground slip through the mesh, and I'm very serious about my coffee grounds.
And by that, I mean that I am serious about eradicating them.
You heard me. Every last groundmust go. Seriously, I don't even like pulp in my orange juice, so grounds in my coffee aren't going to happen.
I actually don't have a coffeemaker at home despite being a total caffeine addict (which may sound blasphemous), but I usually have cold brew coffee at home or tea. It's easy just to mix cold water and coffee grounds and stick it in the fridge, so cold brew is my best friend.
I bought this mesh coffee filter for filtering out each mason jar of cold brew I make, but it turned out to be perfect for camping, too! It's small and reusable, so you're not creating any waste. This is a pretty quick solution to getting a single serve cup of coffee.
If you're a hardcore MacGyver, there is a more old fashioned way of doing it.
Now, if you really want to get into the experience of camping and roughing it like in the old days, I can kind of understand why you might not want to buy a coffee filter. I would argue that it's a heck of a lot easier to do it that way and I love not wasting paper filters, but here's another option.
You can make a coffee filter with a cotton cheesecloth with some string or a rubber band. You could theoretically use clothing for this, but I wouldn't recommend it.
Place your cheesecloth on your coffee cup. Hold the edges of the cloth just over the edges of your cup. Push down in the middle of the cheesecloth to create a little bowl. Once you've got your bowl, use the rubber band or string to secure the edges of the cheesecloth to the outside of the cup.
You're going to put two tablespoons of coffee grounds into your makeshift filter, so make sure the edges are secure, else it'll all just fall in your coffee and invalidate your efforts. From there, slowly pour your hot water over the grounds, and there you have it. You're brewing coffee without any typical coffee tools.
Here's an important question to consider... are you making coffee at the camp or are you making coffee for the camp? If you're just going to make one or two cups, a single serve coffee press is really convenient. It's single serve, but so good.
The AeroPress is great for camping thanks to its plastic construction. It might not be that fancy, glass carafe that everyone poses in their Instagram pictures, but if it's going to be jumbling around your backpack, do you really want glass? Social media needs to take a backseat to the need for coffee (and not slicing your finger open on broken glass...).
The AeroPress is very easy to use and it's small. It's basically a modernized French press. You do need to use a paper filter, but they're just as small as the press itself. It's a really easy option to make the perfect camp coffee.
The other fun thing about the AeroPress is that after you've used it on your trip, you can always bring it to the office and stick it in a drawer to enjoy some fresh coffee at work when you're tired of the proverbial K-cups. It's small enough that it slips into a backpack pocket or your smallest desk drawer with ease.
If you don't mind being—forgive me—really basic, you can also get instant coffee.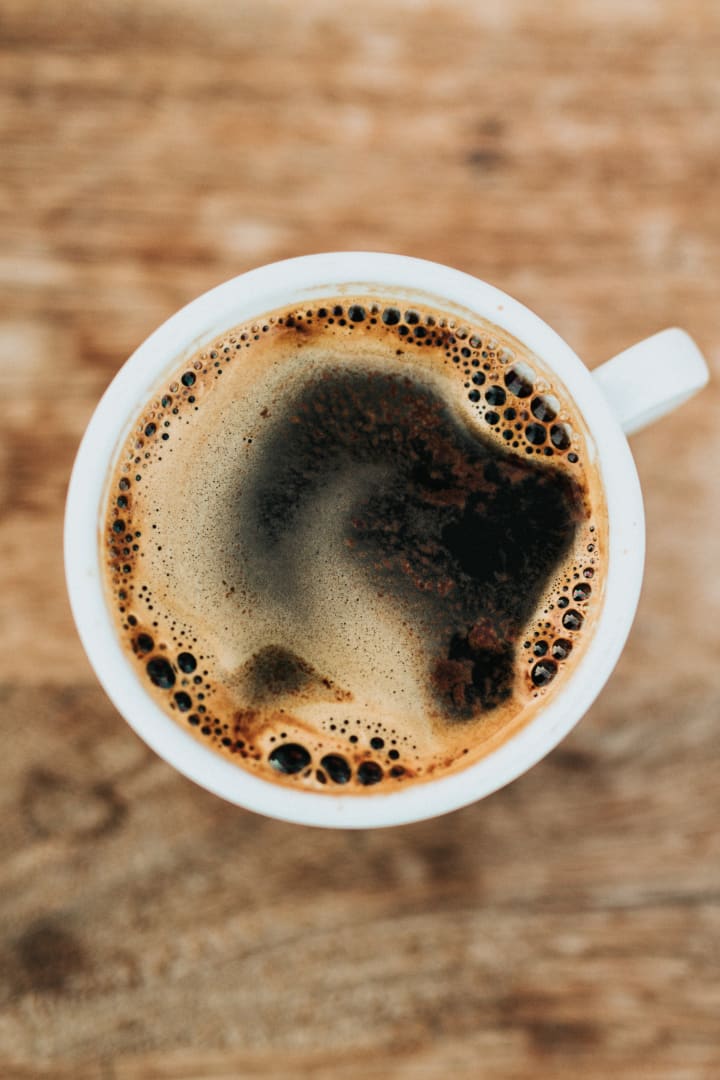 I'm not a fan of instant coffee, so I don't have as much to say about this one. If you really want to make things easy and not bother with filters, or if you're making a large volume of coffee, instant coffee is a solution.
Ironically, I actually have a friend who is obsessed with gourmet cooking—he makes perfect steaks with a sous vide, he literally has a tiny blow torch in his kitchen to make crème brûlée perfectly. And... and... he drinks instant coffee. It wounds my soul on a profound coffee-spirituality level.
I'll admit, it may not be as delicious as the pour over method, but you'll still have coffee in the end. If you aren't picky, you don't need to worry about paper filters or mesh filters with instant coffee, so I'll begrudgingly admit that it's a reasonable option for coffee.
You can camp. Or... you can glamp. If you're going full glamp or if you're staying at a campground that has electricity, you can always bring a small coffee pot and just make your coffee the same way you would at home. It's worth mentioning, but if you're reading this article, I bet you're looking for another method.
If you don't really want cowboy coffee or French press coffee, there are some pretty tiny espresso makers out there too. If you really like espresso and don't want to bother with any other coffee devices, Wacaco's Nanopresso portable espresso changes the way people drink coffee. It's a nice middle ground between camping and glamping.
All you need is water and coffee, and this little machine takes care of the rest. The AeroPress is nice if you want the flexibility to have coffee or espresso, but if you say "damn the coffee, give me espresso," then this little device will be even easier for you.
Ultimately, you've got to choose how perfect you want your camp coffee to be.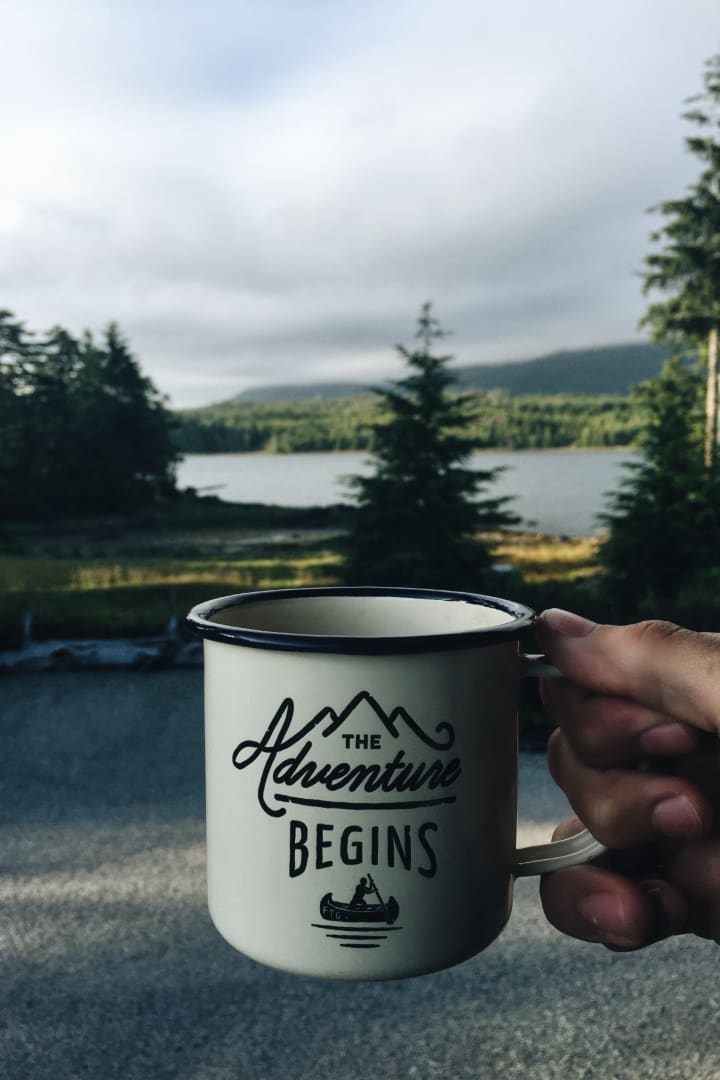 If you don't mind a few coffee grounds, then sure, be super authentic and do it cowboy style. If you want something that's a little more like coffee at home, there are a bunch of small and lightweight options to make perfect camp coffee.
I personally prefer using a reusable mesh filter since it gets more of the grounds out, but you can slowly pour water over the coffee grounds and get a cup of coffee with this method, too. After all, if you're really hooked on caffeine like most of us are, you know very well that coffee is life.
If you're relatively new to camping like I am, finding yourself in a chilly or rainy place makes a warm cup of coffee suddenly taste like the elixir of life. There are a lot of hacks for camping in the rain which help, but sometimes a simple warm drink is enough to get you through.
Admittedly, a lot of these make small batches or single serve cups, but that's the wilderness for you. You've got to work a little harder for everything, including great coffee.
travel tips
I'm from Neptune. No, not the farthest planet from the sun, but from Neptune, New Jersey. I'm a writer, poet, blogger, and an Oxford comma enthusiast.
Receive stories by Leigh Victoria Fisher in

your feed