How to Explore Sri Lanka in the Winter Season
A Guide to Wintering in Sri Lanka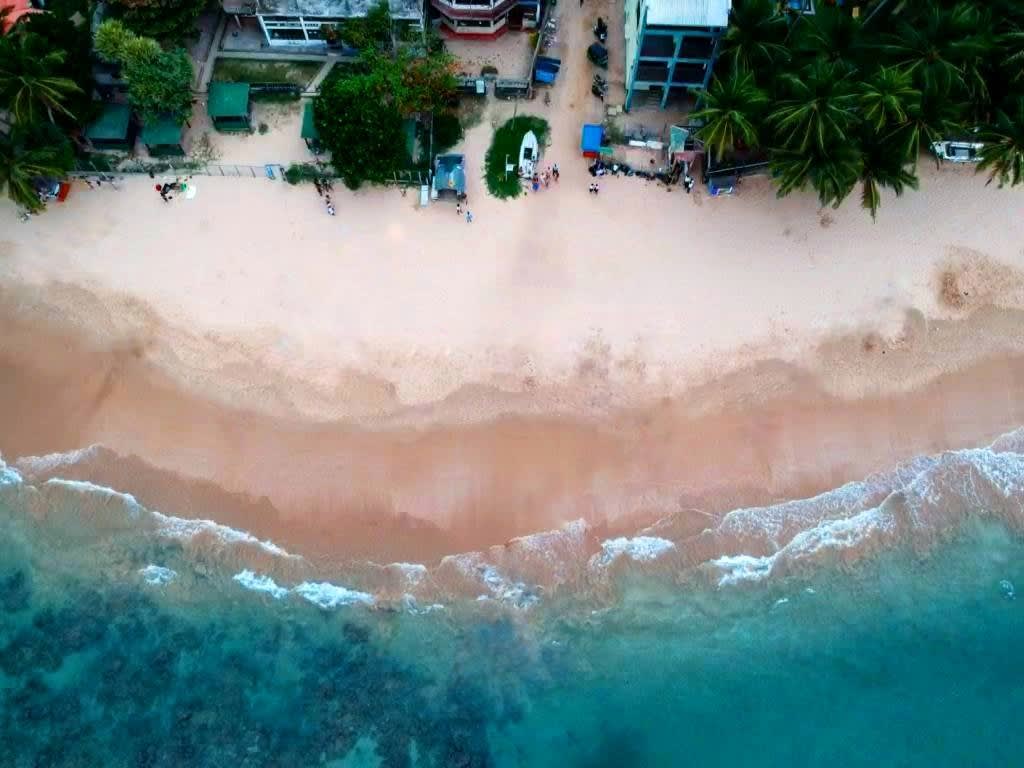 Image via wiki media commons
With the peak tourist season to holiday in the island falling right in the middle of winter, could there be a more perfect destination for a winter getaway than the emerald isle of Sri Lanka? Blessed with sunny skies and breathtaking beaches, the tropical paradise laden with cultural hotspots and national parks is the ideal option for those who wish to avoid spending a cold winter indoors. Here are some tips on how to make the most of your winter vacation on the paradise isle.
Secure Convenient Bases
Those who intend to spend their winter away from home in a tropical destination the likes of Sri Lanka should first secure strategically located accommodation hubs around the country. As the winter season quite literally coincides with the peak tourist season in the country the likelihood of the best beach hotels in Sri Lanka and other top accommodation providers being fully booked is quite high. This is why those who are heading to the island during the official tourist season must make early reservations at the Mermaid Hotel & Club or any other resort base to avoid being left with less desirable hotels due to the high influx of travellers holidaying in the island during this period.
Hit the Beaches
There's nothing to remind you that you're wintering in style than hitting a sun-kissed beach when it's below freezing back home. Sri Lanka's stunning beaches not only include the south coast beauties of the likes of Bentota, Beruwala, Hikkaduwa, Koggala and Unawatuna but also include breathtaking north-eastern beach capitals the likes of Trincomalee, Pasikudah, and Batticaloa. No matter the location of the beach, you can be guaranteed that a wide range of water-bound activities will be available through local tour operators who conduct not only dolphin and whale watching excursions but also diving, snorkelling and surfing tours across the island's coral laden shores teeming with marine life.
Go on a Wildlife Safari
Home to some of Asia's finest national parks, a wintertime holiday in Sri Lanka is the perfect opportunity to enjoy a wildlife safari in the jungles of the tropical isle. Head down to Udawalawe National Park to come across herds of gentle giants or venture up to the Kumana National Park for a birding adventure of a lifetime. Leopard and deer fanatics, on the other hand, must explore Yala National Park while other wildlife hubs worthy of exploration include the Wasgamuwa National Park and the Sinharaja Forest Reserve.
Sign Up for a Cultural Excursion
No December time tour of Sri Lanka would be complete without spending a few days in the Cultural Triangle, which is not only home to the ancient capitals of Anuradhapura and Polonnaruwa but the UNESCO Heritage Sites including the Sigiriya Rock Fortress and the Dambulla Cave Temple. Marvel at the stone sculptures and iconic temples constructed by local monarchs centuries ago in a tour of Anuradhapura or Polonnaruwa where one finds such world-famous sites as the Gal Viharaya and the Samadhi sculpture.
Shop till You Drop
The winter season is also when malls and shops across the island offer Christmas discounts and other seasonal promotions to shoppers. This is why a shopping spree in Colombo's top boutiques, malls and department stores are a must for bargain hunters as stock clearance sales are very common during this time of year. Some retail highlights in the capital include Majestic City, Liberty Plaza and the mammoth One Galle Face Mall while House of Fashion, No Limit, and Cotton Collection are other local retail chains that offer great bargains on clothing, accessories, footwear and handbags.
Indulge in a Culinary Tour
Wintertime is also a celebratory period in Colombo's top restaurants and high-end hotels where special brunch, lunch and dinner menus are introduced for the festive season.