How to Explore and Experience Quy Nhon
Discover a Captivating Locality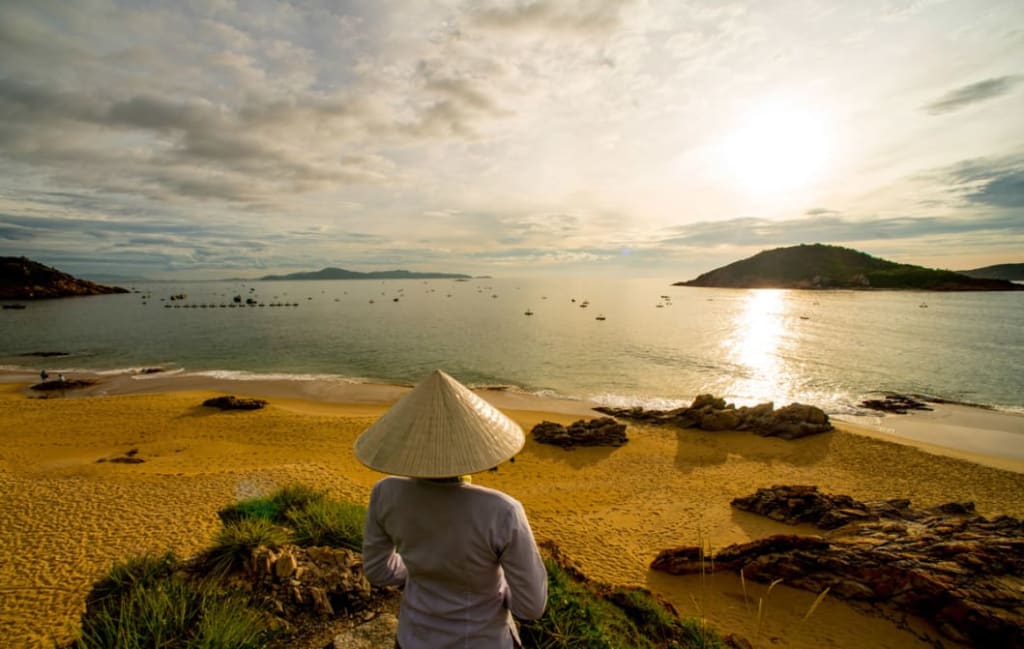 Image via Avani Quy Nhon Resort
The coastal city of Quy Nhon happens to be situated in central Vietnam's Binh Dinh province and offers many engrossing things to see and do for intrepid travellers. You will find that Quy Nhon is flanked by lovely beaches, with the nearby landscapes also offering beautiful sights for the visitor. You will additionally be able to gain an insight into the authentic Vietnamese way of life. Provided below are some suggestions for experiencing Quy Nhon.
Relax at the beaches
Visitors will find some alluring beaches in the environs of Quy Nhon. In fact, amongst the most enjoyable things to engage in at Quy Nhon would be going beach hopping; this would be simply driving along the coastline and stopping to spend time at the beaches that catch your fancy. It wouldn't be necessary to venture far to find an attractive beach as the city's principal stretch of beach, Municipal Beach, would be an appealing leisure site. You will find that the waves here are often calm so it would be an excellent location for swimming. There are some attractive bars here as well at which you could sip a cocktail while admiring a spellbinding sunset. Ideally, looked to be based at a resort by the sea so you can begin and end your day at the beach.
Go island hopping
Another captivating Quy Nhon experience would be going island hopping as you will find a myriad of little islands located off the city's coast; some of these happen to be so small in size that you could only snorkel or sail around them. The best known of these islands would be Kho Island and Ky Co Island. You would find that Ky Co would be a rather secluded island featuring shimmering clear waters and a picturesque beach. On the other hand, Kho Island happens to be renowned for its fine coral reefs.
Admire the sunset at Eo Gio
Another marvellous experience to be enjoyed at Quy Nhon would be admiring the alluring sight of the ocean sunset. In this regard, the location of choice for taking in this sight would be Eo Gio, which is also called the Windy Pass. You will find that the pathways here extend from the entrance to the hill's base, which would be a great location for snapping some photographs of the beautiful waters and coastal landscapes. Although swimming wouldn't be recommendable at this spot, you could admire the marine creatures who make their home here.
Slide down the dunes
Mui Ne is renowned for its impressive dunes, but it wouldn't be the sole locality in Vietnam to feature such attractions. The dunes at Phuong Mai located in proximity to Nhon Ly Beach are also massive and imposing, providing you with great photo opportunities. Naturally, you could engage in sandboarding here as well. An accommodation choice to consider from which you could visit this attraction would be Avani Quy Nhon Resort which may be regarded as an appealingly located Quy Nhon resort. As part of your excursion, you could also visit the fishing village of Hai Nam which is located nearby.
Visit the Cham towers
Culture and history lovers are sure to be entranced by the intriguing Cham towers which you can find in proximity to Quy Nhon. These historically significant structures present a prominent sight as they happen to be located atop hills. The impressive towers date to the ancient kingdom of the Cham people who inhabited this area at one time. Although there are several Cham towers within easy reach of Quy Nhon, the two most renowned are Thap Doi and Thap Banh It. These crumbling centuries-old towers will present a mysterious and mystical sight for the visitor.